SAMMENLIGN toppen USMLE KURSER!
BEDØMMELSE: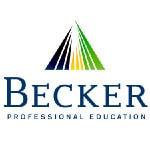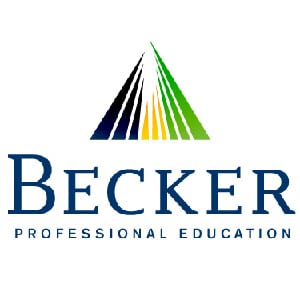 Becker USMLE
offers a number of decent products for medical students who are taking the USMLE exams

.

The company's options include live

,

live-online

,

and self-study courses

,

none of which are done especially well

.

Becker's self-study option

(eCoach) for Step 1

and Step 2CK exams is an abbreviated course that includes over

200 timers multimediemateriale,

eBooks

,

access to the Step

1 spørgsmål bank,

audio lectures and summaries

,

all in an online self-study format

.
Its live online prep course consists of a USMLE Step

1

review that includes

275

hours of live online lectures

, 30

hours of integrated cases

, adgang til eCoach,

a question bank

,

textbooks

,

and one NBME exam with assessment

.
Pros
1. Levende online klasser
Trin 1

students who want a more structured course can sign up for

10

weeks of daily live online virtual classes

(

in the evenings and on weekends for a total of

275 timer) og 30

hours of live online Integrated Cases with an expert medical faculty member

.

This course also includes access to eCoach support for

9 måneder,

which would be helpful if the support was actually competent

.
2.

Annotated Audio Lectures and Video Introductions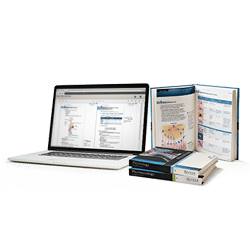 Becker's multimedia instruction covers more than

200

hours of material in its review

.

Medical school faculty discuss the study material contained in the lectures in great detail

.
The "Fastplay mode" allows students to view annotated audio lectures at regular

, 1.25

x and 1.5x speed

,

which kind of shows the lack of engaging content if it needs to be sped up so much

.
3. Spørgsmål Bank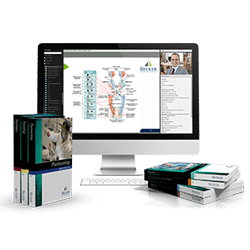 Becker has a question bank with more than

2,000

exam-like questions

.

While the bank is decent

,

you'll pay about

$100-$300

depending on how many months you want to subscribe

,

which is a pain for people who want this included in the course price

.
Detailed explanations help you understand which answers are correct and why

,

and your results are tracked so you can see your progress and spend the most time on your weaker areas

.
4.

Free Resources and Demos
Becker's courses are more expensive than average

,

but you can take advantage of offers to sample the Step

1

eCoach Demo for free

.
This is a way for students to check out the content and layout of the course to see if it is a good match for their learning style without paying the obnoxiously high price for Becker's offering

.
SAMMENLIGN toppen USMLE KURSER!
Ulemper
1. Pris
Beckers Live Online kursus er prissat til $3,949, hvilket gør denne prep kursus en stor investering, og en af ​​de dyreste muligheder blandt konkurrenterne, ved ganske lidt. For hvad du får, det er overpris, især i betragtning af manglen på enhver form for pass garanti. Det er ikke noget, vi vil anbefale, medmindre dit efternavn er Gates eller Buffett.
Hvis du er inden for pendlingsafstand til en af ​​deres live anmeldelse kurser, den levende anmeldelse er mindst dyrt (uden hotelværelse) på $3,399, men lad os være seriøse,

who wants to pay that much for just the course

.
2.

No Money-back Guarantee
The "Becker Promise" offers students who failed to pass the USMLE after enrolling in Becker' USMLE Step

1

and Live Online Review Courses the option to repeat the applicable review course for

$1,500

off the regular retail price

.

There are many requirements and stipulations

,

which makes it difficult to know whether or not you will qualify for the Promise

.

Please see their website for additional details

,

but we're going to guess that you won't qualify for this terrible guarantee

.
3. Interaktiv Kapitel Testspørgsmål
Efter hver online video, studerende får mulighed for at besvare anmeldelse spørgsmål at måle, hvor godt de forstår indholdet af foredraget. Denne funktion hjælper med at gøre de studerende opmærksom på eventuelle svage områder, så de ved, hvornår de skal gå tilbage og gense specifikt materiale, men den måde, oplysningerne præsenteres er ikke ideel. Andre kurser gør det bedre, har tillid til os.
4. 3D grafik og animationer
Becker bruger teknologi til at forbedre studere og forståelse af komplekse processer og koncepter med farveillustrationer, motion grafik og 3D-animationer, men præsentationen er meget forvirrende.

Becker went overboard on this

,

making its course more expensive without adding any tangible value

.
Konklusion
Becker USMLE's online study material and live-online courses are disorganized

,

but take advantage of technological advances in graphics and animations

. Dog,

the cost is passed off to the consumer

,

as this offering is out of many people's price range

.
The main drawback of Becker's courses are the price and the quasi guarantee that it tries to pass off as an actual way to get your money back

.

Although students will get some quality materials

,

Becker's courses do include an almost overwhelming amount of information

.

For what you're paying

,

you really should get a better organized offering

,

a good guarantee

,

and something that justifies such an expensive asking price

.
COMPARE THE TOP USMLE COURSES NOW!
Becker USMLE Review Breakdown
BECKER USMLE REVIEW

STYRKER
1.

Live Online Class

2.

Annotated Audio

& Video Foredrag
3.
Interaktiv Kapitel Testspørgsmål
4.
3

D Graphics

& Animationer
5.
20%

OFF USMLE Step

1
6.
20%

OFF USMLE Step

1 Spørgsmål Bank
Resumé
Anmelder
anmeldelse Dato
Anmeldt Vare
Forfatter bedømmelse
https://

crushtheusmleexam.com/wp-content/uploads/2014/12/Becker-STEP-1-01.jpg
300
300
James Edge
https://crushtheusmleexam.com/wp-content/uploads/2017/01/Crush-The-USMLE-Logo-300x120.png
James Edge
2018-05-12 06:06:53
2018-01-10 22:00:00
Becker USMLE anmeldelse