RATING: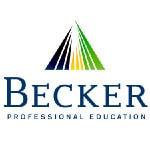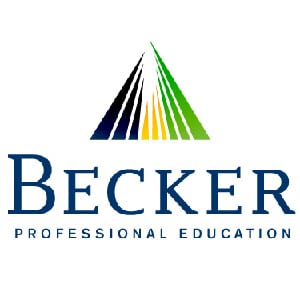 Becker USMLE
tarjoaa useita ihmisarvoisen lääketieteelliseen opiskelijoille, jotka ovat ottamassa USMLE tentit. Yhtiön vaihtoehdot ovat elävää, live-verkossa, ja itseopiskelumateriaalia, joista mikään ei ole tehty erityisen hyvin. Beckerin itseopiskelua vaihtoehto (eCoach) for Step 1 ja Vaihe 2CK tentit on lyhennetty kurssi, joka sisältää yli 200 tuntia multimediamateriaalien, kirjoja, pääsyn Step 1 kysymys pankki, audio luentoja ja yhteenvedot, kaikki online itseopiskelua muodossa.
Sen live online valmennuskurssille koostuu USMLE Step 1 tarkastelu, joka sisältää 275 tuntia suoraa verkossa luentoja, 30 tuntia integroidun tapauksissa, pääsy eCoach, kysymys pankki, oppikirjat, ja yksi NBME tentti arviointi.
Plussat
1. Live Online Sarjat
Vaihe 1

students who want a more structured course can sign up for

10

weeks of daily live online virtual classes

(

in the evenings and on weekends for a total of

275 tuntia) ja 30

hours of live online Integrated Cases with an expert medical faculty member

.

This course also includes access to eCoach support for

9 kuukauden,

which would be helpful if the support was actually competent

.
2. Huomautuksin Audio Luennot ja video esittelyt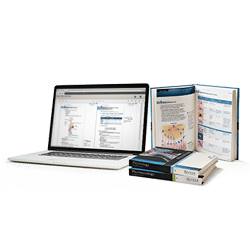 Becker's multimedia instruction covers more than

200

hours of material in its review

.

Medical school faculty discuss the study material contained in the lectures in great detail

.
The "Fastplay mode" allows students to view annotated audio lectures at regular

, 1.25

x and 1.5x speed

,

which kind of shows the lack of engaging content if it needs to be sped up so much

.
3. kysymys Bank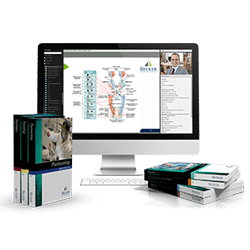 Becker has a question bank with more than

2,000

exam-like questions

.

While the bank is decent

,

you'll pay about

$100-$300

depending on how many months you want to subscribe

,

which is a pain for people who want this included in the course price

.
Detailed explanations help you understand which answers are correct and why

,

and your results are tracked so you can see your progress and spend the most time on your weaker areas

.
4. Vapauttaa resursseja ja Demos
Becker's courses are more expensive than average

,

but you can take advantage of offers to sample the Step

1

eCoach Demo for free

.
This is a way for students to check out the content and layout of the course to see if it is a good match for their learning style without paying the obnoxiously high price for Becker's offering

.
Miinukset
1. Hinta
Becker's Live Online course is priced at

$3,949,

making this prep course a large investment and one of the most expensive options among the competition

,

by quite a bit

.

For what you get

,

it's overpriced

,

especially considering the lack of any type of pass guarantee

.

It's not anything we would recommend

, ellei sukunimesi on Gates tai Buffett.
Jos olet työssäkäyntietäisyydellä yksi live tarkastelun kursseja, live tarkastelu on halvin (ilman hotellihuoneessa) at $3,399, mutta olkaamme vakava, joka haluaa maksaa niin paljon vain kurssin.
2. Ei rahat takaisin-takuu
"Becker Promise" tarjoaa opiskelijoille, jotka eivät läpäise USMLE jälkeen ilmoittautumalla Becker USMLE Vaihe 1 ja Live Online Review Kurssit mahdollisuus toistaa sovelletaan tarkastelun kurssi $1,500 normaalihinnasta vähittäismyyntihinta. On monia vaatimuksia ja määräyksiä,

which makes it difficult to know whether or not you will qualify for the Promise

.

Please see their website for additional details

,

but we're going to guess that you won't qualify for this terrible guarantee

.
3. Interaktiivinen Luku Kertauskysymyksiä
After each online video

,

students get an opportunity to answer review questions to gauge how well they understand the content of the lecture

.

This feature helps make students aware of any weak areas so they know when to go back and revisit specific material

,

but the way the information is presented isn't ideal

. Muut kurssit do it better, luota meihin.
4. 3D Graphics ja animaatiot
Becker käyttää tekniikkaa parantaa opiskelun ja ymmärtämisen monimutkaisten prosessien ja käsitteitä täysi-värikuvia, liikegrafiikkaa ja 3D-animaatioita, mutta esitys on erittäin sekava. Becker meni yli laidan tästä, Tehdessään tietysti kalliimpi lisäämättä tuovia.
Johtopäätös
Beckerin USMLE online oppimateriaalia ja live-verkkokursseja ovat epäjärjestyksessä, mutta hyödyntää teknologisen kehityksen grafiikkaa ja animaatioita. Kuitenkin, kustannukset siirretään pois kuluttajalle,

as this offering is out of many people's price range

.
The main drawback of Becker's courses are the price and the quasi guarantee that it tries to pass off as an actual way to get your money back

.

Although students will get some quality materials

,

Becker's courses do include an almost overwhelming amount of information

. Mitä maksat, todella pitäisi saada paremmin organisoituja tarjontaa, hyvä tae, ja mikä oikeuttaa kalliin lähtöhinta.
Becker USMLE Review Breakdown
| BECKER USMLE REVIEW | STRENGTHS |
| --- | --- |
| 1. | Live Online Class |
| 2. | Annotated Audio & videoluentoina |
| 3. | Interaktiivinen Luku Kertauskysymyksiä |
| 4. | 3D Graphics & animaatiot |
| 5. | 20% OFF USMLE Vaihe 1 |
| 6. | 20% OFF USMLE Vaihe 1 kysymys Bank |
Yhteenveto
Arvostelija
Review Date
tarkistetaan Kohta
Tekijä Arvosana
https://

crushtheusmleexam.com/wp-content/uploads/2014/12/Becker-STEP-1-01.jpg
300
300
James Edge
https://crushtheusmleexam.com/wp-content/uploads/2017/01/Crush-The-USMLE-Logo-300x120.png
James Edge
2018-08-23 22:50:43
2018-07-23 05:28:53
Becker USMLE Review