COMPARE NA CÚRSAÍ USMLE BARR!
RÁTAÍOCHTA: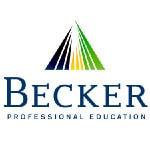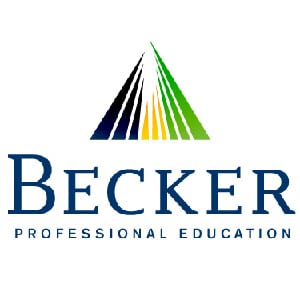 Becker USMLE
offers a number of decent products for medical students who are taking the USMLE exams

.

The company's options include live

,

live-online

,

and self-study courses

,

none of which are done especially well

.

Becker's self-study option

(

eCoach

) don Céim 1

and Step 2CK exams is an abbreviated course that includes over

200

hours of multimedia material

,

eBooks

,

access to the Step

1 ceist bainc, léachtaí fuaime agus achoimrí, fad i bhformáid féin-staidéar ar líne.
Is éard a cúrsa prep beo ar Céim USMLE 1 Athbhreithniú go n-áirítear 275 uair an chloig de léachtaí ar líne beo, 30 uair an chloig de chásanna comhtháite, rochtain ar eCoach, banc ceist, téacsleabhair, agus scrúdú NBME amháin le measúnú.
Son
1. Live Ranganna Líne
Céim 1 mhic léinn ar mian féidir cúrsa níos struchtúrtha clárú le haghaidh 10 seachtain de ranganna laethúla fíorúil beo (sa tráthnóna agus ar an deireadh seachtaine as iomlán de 275 uaireanta) agus 30 uair an chloig de Cásanna Comhtháite beo ar líne le ball dáimhe saineolaí leighis. Áirítear leis an cúrsa freisin rochtain ar thacaíocht eCoach do 9 mhí, a bheadh ​​ina chuidiú dá mbeadh an tacaíocht i ndáiríre inniúil.
2. Anótáilte Léachtaí Fuaime agus Físe Introductions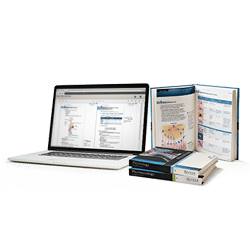 Clúdaíonn teagasc ilmheán Becker ar níos mó ná 200 uair an chloig d'ábhar sin ina athbhreithniú.

Medical school faculty discuss the study material contained in the lectures in great detail

.
The "Fastplay mode" allows students to view annotated audio lectures at regular

, 1.25

x and 1.5x speed

,

which kind of shows the lack of engaging content if it needs to be sped up so much

.
3. Banc Ceisteanna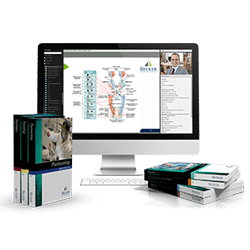 Becker has a question bank with more than

2,000

exam-like questions

.

While the bank is decent

,

you'll pay about

$100-$300

depending on how many months you want to subscribe

,

which is a pain for people who want this included in the course price

.
Detailed explanations help you understand which answers are correct and why

, agus do chuid torthaí a rianú ionas gur féidir leat a fheiceáil do dhul chun cinn agus an t-am is mó a chaitheamh ar do chuid réimsí laige.
4. Acmhainní saor in aisce agus Demos
Tá cúrsaí Becker ar níos daoire ná an meán, ach is féidir leat leas a bhaint as tairiscintí a bhlaiseadh an Céim 1 eCoach Demo saor in aisce.
Is é seo ar bhealach do mhic léinn a sheiceáil amach an t-ábhar agus leagan amach an chúrsa a fheiceáil má tá sé ar chluiche maith do a stíl foghlama gan íoc ar an bpraghas obnoxiously ard do thairiscint Becker ar.
COMPARE NA CÚRSAÍ USMLE BARR!
CONS
1. Praghas
Tá Beo chatagóir Becker ar phraghas ag $3,949,

making this prep course a large investment and one of the most expensive options among the competition

,

by quite a bit

.

For what you get

,

it's overpriced

,

especially considering the lack of any type of pass guarantee

.

It's not anything we would recommend

,

unless your last name is Gates or Buffett

.
If you are within commuting distance to one of their live review courses

,

the live review is the least expensive

(

without hotel room

) ag $3,399,

but let's be serious

,

who wants to pay that much for just the course

.
2. Níl aon Ráthaíocht Airgead-ais
The "Becker Promise" offers students who failed to pass the USMLE after enrolling in Becker' USMLE Step

1

and Live Online Review Courses the option to repeat the applicable review course for

$1,500

off the regular retail price

.

There are many requirements and stipulations

,

which makes it difficult to know whether or not you will qualify for the Promise

.

Please see their website for additional details

,

but we're going to guess that you won't qualify for this terrible guarantee

.
3. Ceisteanna Athbhreithniú Caibidil Idirghníomhach
After each online video

,

students get an opportunity to answer review questions to gauge how well they understand the content of the lecture

.

This feature helps make students aware of any weak areas so they know when to go back and revisit specific material

,

but the way the information is presented isn't ideal

.

Other courses do it better

,

trust us

.
4. 3

D Graphics and Animations
Becker uses technology to enhance studying and comprehension of complex processes and concepts with full-color illustrations

,

motion graphics and 3D animations

,

but the presentation is extremely confusing

.

Becker went overboard on this

,

making its course more expensive without adding any tangible value

.
I gcrích
Becker USMLE's online study material and live-online courses are disorganized

,

but take advantage of technological advances in graphics and animations

. Mar sin féin,

the cost is passed off to the consumer

,

as this offering is out of many people's price range

.
The main drawback of Becker's courses are the price and the quasi guarantee that it tries to pass off as an actual way to get your money back

.

Although students will get some quality materials

,

Becker's courses do include an almost overwhelming amount of information

.

For what you're paying

,

you really should get a better organized offering

,

a good guarantee

,

and something that justifies such an expensive asking price

.
COMPARE THE TOP USMLE COURSES NOW!
Becker USMLE Review Breakdown
BECKER USMLE REVIEW

LÁIDREACHTAÍ
1.

Live Online Class

2.

Annotated Audio

& Video Léachtaí
3.
Ceisteanna Athbhreithniú Caibidil Idirghníomhach
4.
3D Graphics & Íomhánna Beo
5.
20% Céim USMLE OFF 1
6.
20% Céim USMLE OFF 1 Banc Ceisteanna
achoimre
Athbhreithneoir
Athbhreithniú Dáta
Mír Athbhreithniú
údar Rátáil
https://

crushtheusmleexam.com/wp-content/uploads/2014/12/Becker-STEP-1-01.jpg
300
300
James Edge
https://crushtheusmleexam.com/wp-content/uploads/2017/01/Crush-The-USMLE-Logo-300x120.png
James Edge
2018-07-18 22:51:54
2018-07-05 00:08:44
Becker Athbhreithniú USMLE