Salīdzināt TOP USMLE KURSI!
VĒRTĒJUMS: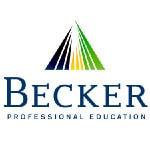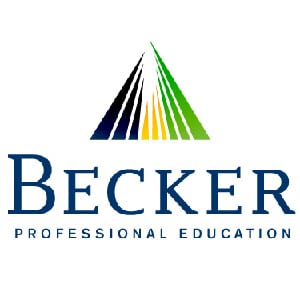 Becker USMLE
piedāvā vairākus pienācīgas produktu medicīnas studentiem, kuri lietoja USMLE eksāmenus. Uzņēmuma iespējas ietver dzīvot, tiešraidē internetā, un pašmācības kursi, neviena no tām tiek veiktas īpaši labi. Becker s pašmācības variants (eCoach) par solī 1 un Step 2CK eksāmeni ir saīsināts kurss, kas ietver vairāk nekā 200 stundas multimediju materiāla, eBooks, piekļuve Step 1 jautājums banka,

audio lectures and summaries

,

all in an online self-study format

.
Its live online prep course consists of a USMLE Step

1

review that includes

275

hours of live online lectures

, 30

hours of integrated cases

,

access to eCoach

,

a question bank

,

textbooks

,

and one NBME exam with assessment

.
Pros
1. Live Online Nodarbības
Solis 1

students who want a more structured course can sign up for

10

weeks of daily live online virtual classes

(

in the evenings and on weekends for a total of

275 stundas) un 30

hours of live online Integrated Cases with an expert medical faculty member

.

This course also includes access to eCoach support for

9 mēneši,

which would be helpful if the support was actually competent

.
2.

Annotated Audio Lectures and Video Introductions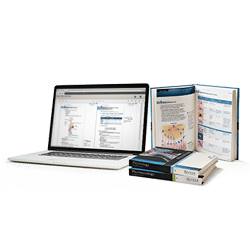 Becker's multimedia instruction covers more than

200

hours of material in its review

.

Medical school faculty discuss the study material contained in the lectures in great detail

.
The "Fastplay mode" allows students to view annotated audio lectures at regular

, 1.25

x and 1.5x speed

,

which kind of shows the lack of engaging content if it needs to be sped up so much

.
3.

Question Bank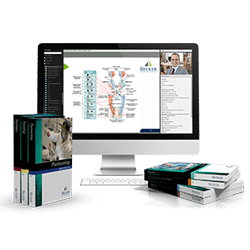 Becker has a question bank with more than

2,000

exam-like questions

.

While the bank is decent

,

you'll pay about

$100-$300

depending on how many months you want to subscribe

,

which is a pain for people who want this included in the course price

.
Detailed explanations help you understand which answers are correct and why

,

and your results are tracked so you can see your progress and spend the most time on your weaker areas

.
4.

Free Resources and Demos
Becker's courses are more expensive than average

,

but you can take advantage of offers to sample the Step

1

eCoach Demo for free

.
This is a way for students to check out the content and layout of the course to see if it is a good match for their learning style without paying the obnoxiously high price for Becker's offering

.
Salīdzināt TOP USMLE KURSI!
mīnusi
1. Cena
Becker's Live Online course is priced at

$3,949,

making this prep course a large investment and one of the most expensive options among the competition

,

by quite a bit

.

For what you get

,

it's overpriced

,

especially considering the lack of any type of pass guarantee

.

It's not anything we would recommend

,

unless your last name is Gates or Buffett

.
If you are within commuting distance to one of their live review courses

,

the live review is the least expensive

(

without hotel room

) pie $3,399,

but let's be serious

,

who wants to pay that much for just the course

.
2.

No Money-back Guarantee
The "Becker Promise" offers students who failed to pass the USMLE after enrolling in Becker' USMLE Step

1

and Live Online Review Courses the option to repeat the applicable review course for

$1,500

off the regular retail price

.

There are many requirements and stipulations

,

which makes it difficult to know whether or not you will qualify for the Promise

.

Please see their website for additional details

,

but we're going to guess that you won't qualify for this terrible guarantee

.
3. Interaktīvā nodaļa Pārskatīt Jautājumi
After each online video

,

students get an opportunity to answer review questions to gauge how well they understand the content of the lecture

.

This feature helps make students aware of any weak areas so they know when to go back and revisit specific material

,

but the way the information is presented isn't ideal

.

Other courses do it better

,

trust us

.
4. 3D grafikas un animācijas
Becker uses technology to enhance studying and comprehension of complex processes and concepts with full-color illustrations

, kustības grafika un 3D animācijas,

but the presentation is extremely confusing

.

Becker went overboard on this

,

making its course more expensive without adding any tangible value

.
Secinājums
Becker USMLE's online study material and live-online courses are disorganized

,

but take advantage of technological advances in graphics and animations

. Tomēr,

the cost is passed off to the consumer

, jo šis piedāvājums ir no daudzu cilvēku cenu diapazonā.
Galvenais trūkums Becker kursiem ir cena un kvazi garantē, ka tā cenšas pāriet pie kā faktisko veids, lai saņemtu savu naudu atpakaļ. Lai gan skolēni saņems kādu kvalitātes materiālus, Becker s kursi do ietver gandrīz milzīgs informācijas apjoms. Par to, ko jūs maksājat, Jums tiešām vajadzētu saņemt labāk organizētu piedāvājumu, labs garantija, un kaut kas attaisno šādu dārgu lūdzot cenu.
Salīdzināt TOP USMLE KURSI NOW!
Becker USMLE Review Breakdown
BECKER USMLE REVIEW

STRENGTHS

1.
Live Online Class
2.
Annotated Audio & Video Lekcijas
3.
Interaktīvā nodaļa Pārskatīt Jautājumi
4.
3D Graphics & Animācijas
5.
20% OFF USMLE Step 1
6.
20% OFF USMLE Step 1

Question Bank
kopsavilkums
recenzents
pārskatīšana datums
Atsauksmes punkts
Autors Reitings
https://

crushtheusmleexam.com/wp-content/uploads/2014/12/Becker-STEP-1-01.jpg
300
300
James Edge
https://crushtheusmleexam.com/wp-content/uploads/2017/01/Crush-The-USMLE-Logo-300x120.png
James Edge
2018-07-18 22:51:54
2018-07-05 00:08:44
Becker USMLE apskats