Ampitahao NY TOP USMLE Courses!
Rating: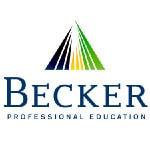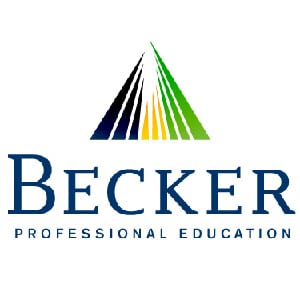 Becker USMLE
offers a number of decent products for medical students who are taking the USMLE exams

.

The company's options include live

,

live-online

,

and self-study courses

,

none of which are done especially well

.

Becker's self-study option

(eCoach) fa ny Dingana 1

and Step 2CK exams is an abbreviated course that includes over

200 ora maro ny haino aman-jery ara-nofo, eBooks, fahafahana miditra amin'ny Step 1 fanontaniana banky, peo lahateny sy ny famintinana, rehetra ao an-tserasera fianarana tena endrika.
Ny mivantana amin'ny aterineto Prep Mazava ho azy fa ahitana ny USMLE Step 1 famerenana izay ahitana 275 ora velona lahateny-tserasera, 30 ora Integrated tranga, fidirana amin'ny eCoach, fanontaniana banky, boky fianarana, ary iray NBME fanadinana amin'ny fanombanana.
Ireo matihanina
1. Live Online Classes
Dingana 1

students who want a more structured course can sign up for

10

weeks of daily live online virtual classes

(

in the evenings and on weekends for a total of

275

hours

) ary 30

hours of live online Integrated Cases with an expert medical faculty member

.

This course also includes access to eCoach support for

9 volana,

which would be helpful if the support was actually competent

.
2. Annotated Audio Video Lectures sy ny Fampidiran-dresakao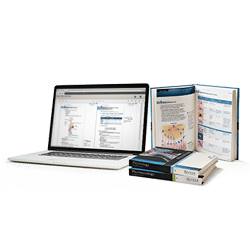 Becker's multimedia instruction covers more than

200

hours of material in its review

.

Medical school faculty discuss the study material contained in the lectures in great detail

.
The "Fastplay mode" allows students to view annotated audio lectures at regular

, 1.25

x and 1.5x speed

,

which kind of shows the lack of engaging content if it needs to be sped up so much

.
3. question Bank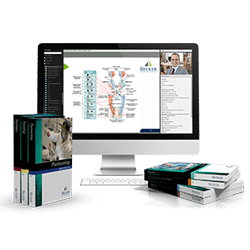 Becker has a question bank with more than

2,000

exam-like questions

.

While the bank is decent

,

you'll pay about

$100-$300

depending on how many months you want to subscribe

,

which is a pain for people who want this included in the course price

.
Detailed explanations help you understand which answers are correct and why

,

and your results are tracked so you can see your progress and spend the most time on your weaker areas

.
4. Free Resources sy ny Demos
Becker's courses are more expensive than average

,

but you can take advantage of offers to sample the Step

1

eCoach Demo for free

.
Izany no fomba iray ho an'ny mpianatra ny mijery ny votoaty sy ny firafitry ny mazava ho azy mba hijery raha toa ka tsara ny fianarana lalao fomba tsy fandoavana ny vidiny avo obnoxiously ny fanatitra ho an'ny Becker.
Ampitahao NY TOP USMLE Courses!
Mpanohitra
1. Price
Becker ny Online Live Mazava ho azy fa dia priced amin'ny $3,949, Mazava ho azy fa manao izany Prep fampiasam-bola lehibe iray ary iray amin'ireo lafo indrindra safidy teo amin'ny fifaninanana, ny tena kely. Fa izay mahazo, izany overpriced, indrindra fa mandinika ny tsy fisian'ny misy karazana antoka mandalo. Tsy fahazoan-dalana na inona na inona izahay,

unless your last name is Gates or Buffett

.
Raha ao anatin'ny lavidavitra commuting ho an'ny anankiray amin'ny famerenana ny velona antokony, famerenana ny velona no kely indrindra lafo (tsy misy hotely efitrano) amin'ny $3,399, fa aoka ny ho matotra, izay te handoa fa ho be ny Mazava ho azy fotsiny.
2. Tsy manam-bola-miverina Guarantee
Ny "Becker Fampanantenana" mpianatra izay tsy manome zava-nitranga rehefa avy ny USMLE sekoly ao Becker 'USMLE Step 1 dia ho velona ianao Online Review Courses ny safidy mba hamerina ny famerenana ampiharina Mazava ho azy fa ho $1,500 tsy tapaka eny amin'ny mpaninjara vidiny. Maro ny fepetra sy ny stipulations, izay mahatonga azy sarotra ny mahafantatra na tsia dia mendrika ny teny fikasan'ny. Jereo ny tranonkala ho an'ny antsipirihany fanampiny, fa isika dia handeha ho any Heveriko fa tsy mendrika ny hahazo antoka mahatsiravina ity.
3. Interactive Chapter Review Fanontaniana
Isaky ny avy lahatsary an-tserasera, mpianatra hahazo ny fahafahana mamaly fanontaniana famerenana mba hijerena ny fomba tsara izy ireo hahatakatra ny votoatin'ny lahateny. Endri-javatra io dia manampy ireo mpianatra hanao mahafantatra misy faritra malemy mba fantany, rehefa hiverina, ary hijery manokana ara-nofo, fa ny fomba ny fanazavana dia aseho dia tsy tonga lafatra.

Other courses do it better

,

trust us

.
4. 3

D Graphics and Animations
Becker uses technology to enhance studying and comprehension of complex processes and concepts with full-color illustrations

,

motion graphics and 3D animations

,

but the presentation is extremely confusing

.

Becker went overboard on this

,

making its course more expensive without adding any tangible value

.
Famaranana
Becker USMLE's online study material and live-online courses are disorganized

,

but take advantage of technological advances in graphics and animations

. Na izany aza,

the cost is passed off to the consumer

,

as this offering is out of many people's price range

.
The main drawback of Becker's courses are the price and the quasi guarantee that it tries to pass off as an actual way to get your money back

.

Although students will get some quality materials

,

Becker's courses do include an almost overwhelming amount of information

.

For what you're paying

,

you really should get a better organized offering

,

a good guarantee

,

and something that justifies such an expensive asking price

.
COMPARE THE TOP USMLE COURSES NOW!
Becker USMLE Review Breakdown
BECKER USMLE REVIEW

STRENGTHS

1.

Live Online Class

2.

Annotated Audio

& Video Lectures
3.
Interactive Chapter Review Fanontaniana
4.
3D Graphics & Animations
5.
20% NIALA USMLE Dingana 1
6.
20% NIALA USMLE Dingana 1 question Bank
ny https://

crushtheusmleexam.com/wp-content/uploads/2014/12/Becker-STEP-1-01.jpg
300
300
James Edge
ny https://crushtheusmleexam.com/wp-content/uploads/2017/01/Crush-The-USMLE-Logo-300x120.png
James Edge
2018-07-18 22:51:54
2018-07-05 00:08:44
Becker USMLE Review