RATING: ★★★★★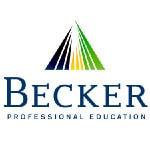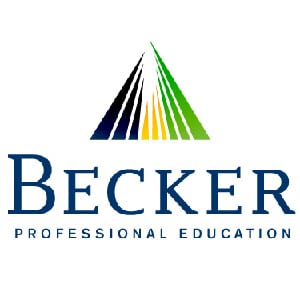 Becker USMLE offers a number of decent products for medical students who are taking the USMLE exams. pilihan-pilihan syarikat termasuk sebenar, tinggal-online, dan kursus belajar sendiri, tiada yang dilakukan terutamanya dengan baik. pilihan belajar sendiri Becker ini (eCoach) Langkah untuk yang 1 dan Langkah peperiksaan 2CK merupakan kursus singkatan yang merangkumi lebih 200 jam bahan multimedia, eBooks, access to the Step 1 question bank, audio lectures and summaries, all in an online self-study format.
Its live online prep course consists of a USMLE Step 1 review that includes 275 hours of live online lectures, 30 hours of integrated cases, access to eCoach, a question bank, textbooks, and one NBME exam with assessment.
Kebaikan
1. Live Classes Talian
Langkah 1 students who want a more structured course can sign up for 10 weeks of daily live online virtual classes (in the evenings and on weekends for a total of 275 jam) dan 30 hours of live online Integrated Cases with an expert medical faculty member. This course also includes access to eCoach support for 9 bulan, which would be helpful if the support was actually competent.
2.

Annotated Audio Lectures and Video Introductions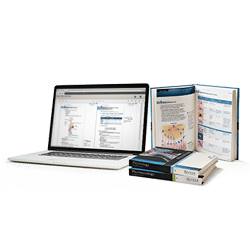 Becker's multimedia instruction covers more than 200 hours of material in its review. Medical school faculty discuss the study material contained in the lectures in great detail.
The "Fastplay mode" allows students to view annotated audio lectures at regular, 1.25x and 1.5x speed, which kind of shows the lack of engaging content if it needs to be sped up so much.
3. Bank Soalan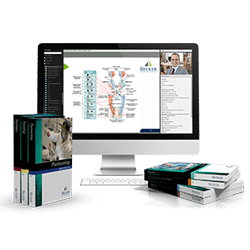 Becker has a question bank with more than 2,000 exam-like questions. While the bank is decent, you'll pay about $100-$300 depending on how many months you want to subscribe, which is a pain for people who want this included in the course price.
Detailed explanations help you understand which answers are correct and why, and your results are tracked so you can see your progress and spend the most time on your weaker areas.
4.

Free Resources and Demos
Becker's courses are more expensive than average, but you can take advantage of offers to sample the Step 1 eCoach Demo for free.
This is a way for students to check out the content and layout of the course to see if it is a good match for their learning style without paying the obnoxiously high price for Becker's offering.
Keburukan
1. Harga
Becker's Live Online course is priced at $3,949, making this prep course a large investment and one of the most expensive options among the competition, by quite a bit. For what you get, it's overpriced, especially considering the lack of any type of pass guarantee. It's not anything we would recommend, unless your last name is Gates or Buffett.
If you are within commuting distance to one of their live review courses, the live review is the least expensive (without hotel room) pada $3,399, but let's be serious, who wants to pay that much for just the course.
2.

No Money-back Guarantee
The "Becker Promise" offers students who failed to pass the USMLE after enrolling in Becker' USMLE Step 1 and Live Online Review Courses the option to repeat the applicable review course for $1,500 off the regular retail price. There are many requirements and stipulations, which makes it difficult to know whether or not you will qualify for the Promise. Please see their website for additional details, but we're going to guess that you won't qualify for this terrible guarantee.
3.

Interactive Chapter Review Questions
After each online video, students get an opportunity to answer review questions to gauge how well they understand the content of the lecture. This feature helps make students aware of any weak areas so they know when to go back and revisit specific material, but the way the information is presented isn't ideal. Other courses do it better, trust us.
4. 3D Grafik dan Animasi
Becker uses technology to enhance studying and comprehension of complex processes and concepts with full-color illustrations, grafik gerakan dan animasi 3D, but the presentation is extremely confusing. Becker went overboard on this, making its course more expensive without adding any tangible value.
Kesimpulan
Becker USMLE's online study material and live-online courses are disorganized, tetapi mengambil kesempatan daripada kemajuan teknologi dalam grafik dan animasi. Walau bagaimanapun, kos diluluskan kira kepada pengguna, sebagai persembahan ini adalah daripada pelbagai harga ramai orang.
Kelemahan utama kursus Becker adalah harga dan seakan menjamin bahawa ia cuba untuk dikatakan sebagai satu cara yang sebenar untuk mendapatkan wang anda kembali. Walaupun pelajar akan mendapat beberapa bahan-bahan berkualiti, kursus Becker yang boleh dilakukan termasuk jumlah hampir kepelbagaian maklumat. Untuk apa yang anda bayar, anda benar-benar perlu mendapatkan persembahan lebih teratur, Jaminan yang baik, dan sesuatu yang menghalalkan apa-apa harga yang diminta mahal.
COMPARE THE KURSUS TOP USMLE SEKARANG!
Becker USMLE Review Breakdown
| TINJAUAN BECKER USMLE | KEKUATAN |
| --- | --- |
| 1. | Live Kelas Online |
| 2. | Annotated Audio & Kuliah video |
| 3. | Interactive Chapter Review Questions |
| 4. | 3D Graphics & animasi |
| 5. | 20% OFF Langkah USMLE 1 |
| 6. | 20% OFF Langkah USMLE 1 Bank Soalan |
Ringkasan
pengulas
Tarikh ulasan
Perkara Diulas
Pengarang Rating
https://crushtheusmleexam.com/wp-content/uploads/2014/12/Becker-STEP-1-01.jpg
300
300
James Edge
https://crushtheusmleexam.com/wp-content/uploads/2017/01/Crush-The-USMLE-Logo-300x120.png
James Edge
2018-05-12 06:06:53
2018-01-10 22:00:00
Becker USMLE Kajian