COMPARAȚI CURSURILOR TOP USMLE!
EVALUARE: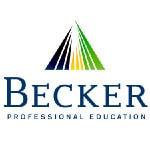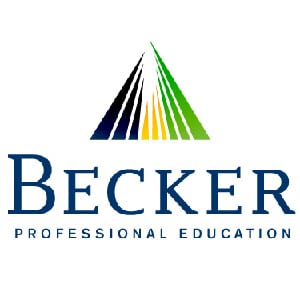 Becker USMLE
offers a number of decent products for medical students who are taking the USMLE exams

. opțiunile companiei includ în direct, live-on-line, și cursuri de auto-studiu, niciunul dintre acestea sunt realizate deosebit de bine. Opțiunea de auto-studiu Becker (eCoach) pentru etapa 1 și examene Pasul 2CK este un curs prescurtat, care include peste 200 ore de material multimedia, cărți electronice, accesul la Pasul 1

question bank

,

audio lectures and summaries

,

all in an online self-study format

.
Its live online prep course consists of a USMLE Step

1 revizuire, care include 275 ore de cursuri online, în direct, 30 ore de cazuri integrate, acces la eCoach, o bancă întrebare, manuale, și examen o NBME cu evaluarea.
Pro
1. Clase Live Online
Etapa 1 studenții care doresc un curs mai structurat se pot înscrie 10 săptămâni de clase virtuale live online de zi cu zi (în seara și la sfârșit de săptămână pentru un total de 275 ore) și 30

hours of live online Integrated Cases with an expert medical faculty member

.

This course also includes access to eCoach support for

9 luni,

which would be helpful if the support was actually competent

.
2. Adnotat audio Prelegeri și cunoștiințele video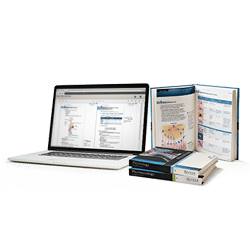 Becker's multimedia instruction covers more than

200

hours of material in its review

.

Medical school faculty discuss the study material contained in the lectures in great detail

.
The "Fastplay mode" allows students to view annotated audio lectures at regular

, 1.25

x and 1.5x speed

,

which kind of shows the lack of engaging content if it needs to be sped up so much

.
3. întrebarea Bank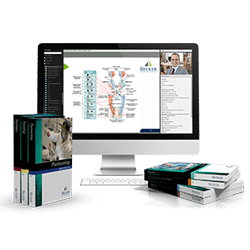 Becker has a question bank with more than

2,000

exam-like questions

.

While the bank is decent

,

you'll pay about

$100-$300

depending on how many months you want to subscribe

, care este o durere pentru persoanele care doresc acest lucru sunt incluse în prețul curs.
explicații detaliate vă ajută să înțelegeți care răspunsurile sunt corecte și de ce, și rezultatele sunt urmărite astfel încât să puteți vedea progresul și petrece cel mai mult timp pe zonele tale slabe.
4. Resurse gratuite și Demonstrații
Cursuri Becker sunt mai scumpe decât media, dar puteți profita de oferte pentru a proba etapa 1 eCoach Demo gratuit.
This is a way for students to check out the content and layout of the course to see if it is a good match for their learning style without paying the obnoxiously high price for Becker's offering

.
COMPARAȚI CURSURILOR TOP USMLE!
Contra
1. Preț
Becker's Live Online course is priced at

$3,949,

making this prep course a large investment and one of the most expensive options among the competition

,

by quite a bit

.

For what you get

,

it's overpriced

,

especially considering the lack of any type of pass guarantee

.

It's not anything we would recommend

,

unless your last name is Gates or Buffett

.
If you are within commuting distance to one of their live review courses

,

the live review is the least expensive

(

without hotel room

) la $3,399,

but let's be serious

,

who wants to pay that much for just the course

.
2. Nici o garanție de bani înapoi
The "Becker Promise" offers students who failed to pass the USMLE after enrolling in Becker' USMLE Step

1 și live online Cursuri de revizuire opțiunea de a repeta cursul de revizuire aplicabilă $1,500 din prețul de vânzare cu amănuntul obișnuit. Există mai multe cerințe și prevederi, ceea ce face dificil să se știe dacă este sau nu te va califica pentru Promise. Vă rugăm să consultați site-ul lor pentru detalii suplimentare, dar vom ghici că nu se vor califica pentru această garanție teribilă.
3. Capitolul Interactive Review Întrebări
După fiecare video online, elevii obține o oportunitate de a răspunde la întrebări de revizuire pentru a evalua cât de bine înțeleg conținutul prelegerii.

This feature helps make students aware of any weak areas so they know when to go back and revisit specific material

,

but the way the information is presented isn't ideal

.

Other courses do it better

,

trust us

.
4. 3D Grafică și animații
Becker uses technology to enhance studying and comprehension of complex processes and concepts with full-color illustrations

, mișcare grafică și animații 3D,

but the presentation is extremely confusing

.

Becker went overboard on this

,

making its course more expensive without adding any tangible value

.
Concluzie
Becker USMLE's online study material and live-online courses are disorganized

,

but take advantage of technological advances in graphics and animations

. Totuși,

the cost is passed off to the consumer

,

as this offering is out of many people's price range

.
The main drawback of Becker's courses are the price and the quasi guarantee that it tries to pass off as an actual way to get your money back

.

Although students will get some quality materials

,

Becker's courses do include an almost overwhelming amount of information

. Pentru ceea ce plătiți, într-adevăr ar trebui să obțineți o ofertă mai bine organizat, o garanție de bună, și ceva care justifică un astfel de preț cerut de scump.
COMPARAȚI CURSURILE TOP USMLE ACUM!
Becker USMLE Review Breakdown
| BECKER USMLE REVIEW | TARI |
| --- | --- |
| 1. | Live Clasa Online |
| 2. | adnotată audio & Cursuri video |
| 3. | Capitolul Interactive Review Întrebări |
| 4. | 3D Grafică & Animații |
| 5. | 20% USMLE Pasul OFF 1 |
| 6. | 20% USMLE Pasul OFF 1 întrebarea Bank |
Rezumat
Referent
Data examinării
articol Reviewed
Autor Rating-
https://crushtheusmleexam.com/wp-content/uploads/2014/12/Becker-STEP-1-01.jpg
300
300
James Edge
https://crushtheusmleexam.com/wp-content/uploads/2017/01/Crush-The-USMLE-Logo-300x120.png
James Edge
2018-07-18 22:51:54
2018-07-05 00:08:44
Becker USMLE Review