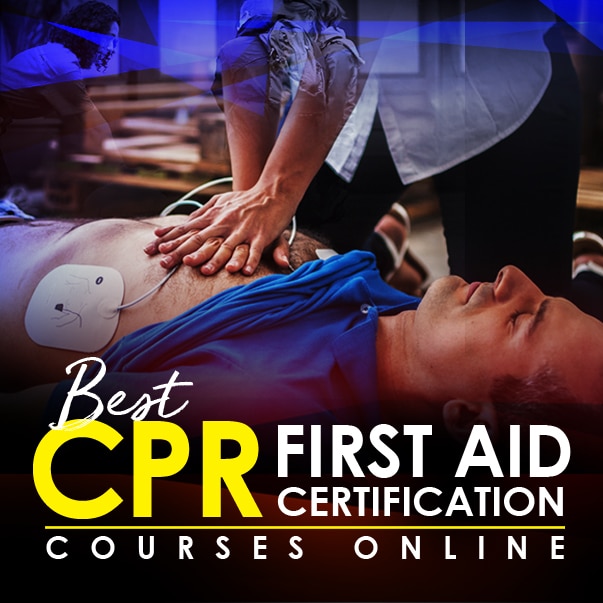 Best CPR Certification Courses

Are you interested in taking training classes that would make you a helpful person during health related emergencies? And after training, do you wish for a way to validate your skills? You need to consider earning a CPR, AED & First Aid Certification. But remember this isn't just about earning a certification, the main aim here is to help save someone's life.
We all know that basic training in CPR and First Aid is life saving when there are medical emergencies. Such skills can be helpful, for example, if someone is chocking, or is having a heart attack, or even when they're drowning. Training in these areas cannot, therefore, be overstated. When emergencies occur, such training has proven invaluable.
This post helps you choose which CPR, AED and First Aid certification course is best for you. But before we discuss about the certifications and related courses, we'd like you to understand the importance of CPR, AED and First Aid training.
---
Importance of CPR, AED and First Aid Training
Here's why you should take a training course in CPR, AED, and First Aid:
You'll Help Save Someone's Life
The main reason why you should get certified in CPR and First Aid is so that you can help the most vulnerable in their time of need. You can save their lives with your skills. Hundreds of thousands of people die yearly as a result of sudden heart attacks or cardiac arrests. By performing CPR, you'll be able to help preserve their brain functions during such critical moments. When this happens, their blood will keep flowing. This makes it possible for them to keep alive until they get to hospital.
You Help Increase a Patient's Comfort
In the event of a medical related emergency, you can perform life saving first aid that will keep the patient comfortable. With your life saving skills, you can help the affected patient keep calm and less anxious. This is especially helpful in cases where hospitalization may not be necessary. An example of such a case is when your child has a small injury or has bruises that require bandaging. With proper first aid skills, you can easily take care of such a situation.
You Help Prevent a Patient's Situation from Getting Worse
Some situations, if not taken care of immediately they occur, may worsen. That's why first aid care is very critical. With your CPR, First Aid and AED skills, you'll be in a position to stabilize any patient before medical help comes. When you help in preventing deteriorating situations, you become an important link in the chain between a patient's support and their survival.
Training Helps You Become Valuable to Your Community
When you're certified in such critical areas of life support, you become valuable in your home, community, and workplace. Very few people have received training in these areas. Therefore, when you're trained, it means you have a better chance of helping preserve lives. And the more the people who take these certification courses, the more the lives that will be saved.
Most Cardiac Arrests Occur at Home
The American Heart Association indicates that 69.5% of Out of Hospital Cardiac Arrests (OHCA) happen at home or in people's residences. And for every minute that passes, the chances of the person surviving decreases if no emergency attention is available.
In this case, when you have CPR skills, you'll be in a position to help your loved ones survive through their tough moments since you'll be able to quickly perform CPR. Your skills are going to make a difference between life and death.
Getting training in these critical areas is, therefore, important. There are a number of online training courses offered. We've compiled a list to help you choose the one that you feel will work best for you. You'll also learn about their cost and what each of the courses has in store for you. Let's go through them straight away.
---
Best CPR First Aid Certification Courses Online

With NHCPS, learners will be in a position to finish the Cardiopulmonary Resuscitation (CPR), Automated External Defibrillator (AED) and First Aid Certification Course. This course is available to them 100% online. NHCPS courses have been created by Board Certified Physicians and they meet the latest guidelines and standards for ILCOR. They also comply with JCAHO.
If you opt for this course, here's what you get:
| | |
| --- | --- |
| | A flexible study schedule since you can access the course content anytime and from anywhere |
| | In-depth study materials that include videos and audio books |
| | Valid certification |
| | Relevant clinical tests |
| | CPR provider handbook in PDF |
| | Unlimited retakes |
| | Access through PC, mobile or tablet |
| | Up to 6 AMA category 2 CME credits |
| | Printed or digital provider card |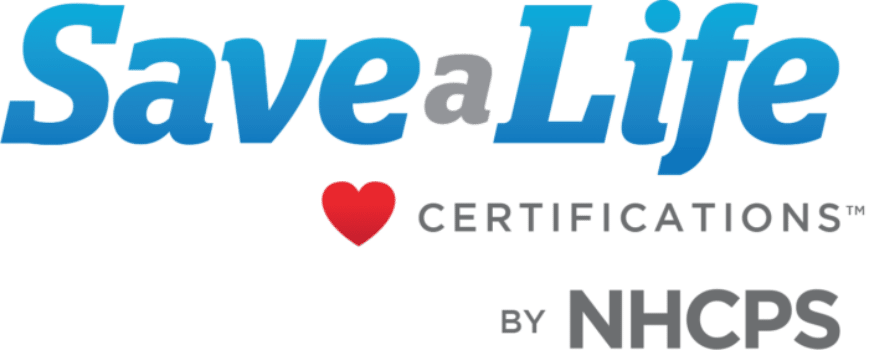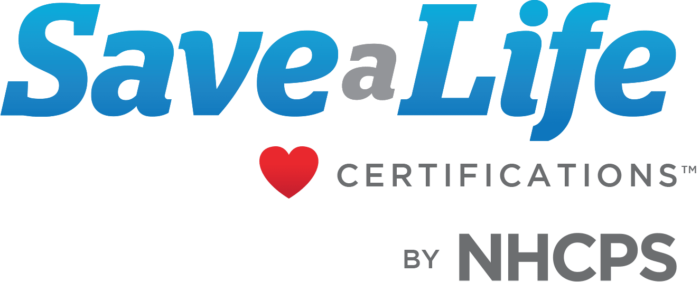 CPR Certification Course Pricing
The NHCPS CPR course, that includes AED and First Aid goes for $59. You can also decide to go for the CPR for Life option at $109. For the latter, you only buy once, then recertify anytime at no extra charge.
GO TO NHCPS CPR, AED & First Aid Certification
Best NHCPS CPR Certification Coupon Codes
---

The American CPR Care Association course prepares you to handle emergency situations by training you on how to take immediate action. Such emergencies include seizures, chocking incidents, and cardiac arrests. At the end of the course, you'll be able to offer help to victims before further medical help arrives. You'll become a qualified first responder certified to assist infants, children, and adults.
If you opt to learn with them, you'll have two learning options. The first option is 100% online, while the second one involves online classes and hands-on learning. The second learning option is what is called Blended Program, where you'll be learning online but will have to go through virtual or in-person skill assessment. The course complies with ECC/ILCOR, OSHA and AHA guidelines.

Course Pricing
Learners have three options:
The CPR Combo

:

This includes Adult CPR $ AED, Child and Infant CPR, and First Aid. It currently costs $35.95 down from $39

The CPR/AED Course

:

It includes the Adult CPR & AED, and Child and Infant CPR courses. This course will cost you $12.99 down from $24

First Aid Course

:

This course only focuses on First Aid and it currently costs $11.95 down from $24
GO TO American CPR Care Association CPR and First Aid Certification Online
---

3. National CPR Foundation CPR and First Aid Certification Class Online
Learners who train with this Best CPR First Aid online certification course will be equipped with crucial skills to perform CPR, use AED, and apply First Aid. It's AHA and ECC/ILCOR compliant and takes into account the importance of the first responders who can keep patients stable until medical assistance arrives. The course prepares you to respond to a variety of common conditions and enables you to attend to emergencies on the spot.
This course covers areas such as Good Samaritan Law, CPR, AED, First Aid, Wounds, heart, fractures, burns, and poisoning. You'll also learn about chocking, injuries, and shock. Once you've exhaustively covered all the required course modules, you'll be ready to take a test.
You'll be accessing the course through various platforms such as PC, mobile, and tablet. The course material is accessible through an easy to use interface, making your learning easier and more interesting.

Certification Course pricing
The certification course goes for $14.95.
---

4. American Academy of CPR and First Aid, Online CPR Certification Online
Getting a CPR Certification Course Online is now easier, thanks to the American Academy of CPR and First Aid, Inc. Their course is easy and convenient to access. It's possible to obtain your course through your PC, mobile, or tablet. And besides the CPR online course, the American Academy of CPR and First Aid, Inc also offers one of the best First Aid Courses Online.
Armed with the CPR or the First Aid certification, it's possible for you to get employment as it's accepted nationally. And the course they offer isn't just to prepare you for employment. Its primary reason is to prepare you to take care of patients during emergencies.
The CPR training material as well as exams have been created by a US Board of Certified Physicians. The material has been created with accuracy and professionalism. This training material meets the most recent protocols as well as techniques for cardiopulmonary resuscitation.

CPR Certification Course Pricing
Each of the Healthcare Provider CPR, First Aid, and the Adult CPR certifications goes for $14.99.
---

5. Heartsaver First Aid, CPR, AED Certification Course Online
The Heartsaver First Aid, CPR, AED certification course is a blended course that includes online instructions and hands-on skills assessment. You'll be required to complete a 100% self-directed online training course, then later complete a critical hands-on session. You'll be completing the hands-on session with assistance from a qualified AHA instructor. You can also use a VAM (Voice Assisted Manikin) where one is available.
This course is for anyone with limited or no medical related training. The intention is to prepare you to provide first aid and CPR, and to use an AED. All this should be done effectively in a safe and timely manner.
If you choose to train with this course, you'll be accessing interactive videos and exercises to engage you and provide intensive knowledge on CPR, First Aid, and AED. Also students with visual or hearing disabilities will get access to audio or transcripts.

Online CPR Certification Course Pricing
The online course session costs $30. In order to obtain your completion card for the course, you're required to finish the hands-on course session, which you have to pay for separately.
---
Conclusion
Once you've successfully completed any of these best CPR First Aid Courses Online and fulfilled all the requirements, you'll earn your certification. Becoming CPR certified is going to put you at the forefront. You'll be able to help those who need emergency medical attention. The certification is also a great way to validate your already acquired skills in CPR, First Aid, and AED. This means getting a job would be easier for you since you already have proof of the required skills.
If you've been thinking about going for a certification in this medical emergency field, then this is the right time. Go for what you've always wanted. It's time to be helpful to your community today. It's all about satisfaction and the joy that comes from knowing that you can be counted on anytime!