Choosing the right
USMLE Step 1

live prep course
is the most important decision you will make on your journey towards passing
.
You will be spending countless hours studying
,
so it's crucial to find the USMLE course that best fits your learning style and background
. Forskjellen mellom vellykket bestått eller stryk i USMLE Step 1 eksamen i stor grad avhenger av hvor godt læremateriell forberede deg for det.
Using a review course that isn't a good match for your learning style can cause you to score lower or even fail your exam
, koster deg måneder av studiet tid og ekstra eksamensavgifter. CRUSH er her for å sørge for at det ikke skjer! Her er de gode nyhetene:
we have personally researched and reviewed all the USMLE Step
1
prep courses below to make it easier for you
!
The comparison chart will help you decide which online course best fits your needs
. Noen av linkene på denne oversikten er affiliate linker, betyr jeg får liten provisjon (brukes til å finansiere dette nettstedet) når du kjøper ved å klikke. Ikke bekymre deg om,
by using the USMLE promo codes and USMLE review course discounts you'll get the best possible deal
.
Beste live-Online USMLE Step 1 Kurs
USMLE Step 1 Live Online Kurs
RANGERINGER

#1

#2

OVERALL RATING

SELSKAPET
Pass Program USMLE
Kaplan USMLE
PRIS
$4.390
$3,999
Rabatter

None

None

METHOD OF INSTRUCTION

8

Weeks of Live-Online Instruction

7

Weeks of Live-Online Instruction

COURSE FORMAT

Class Options

8:30

am-5pm EST

(

Monday-Friday

)

Class Options 11am-9pm EST

(7

Days a Week

)
PASS GARANTI
STUDENT SUPPORT

Dedicated Instructor Email Support

Instruktør Email Support
Elektronisk tilgang PERIODE
4 eller 8 Uker
7 eller 14 Uker

READ MY FULL ANALYSIS

Les hele omtalen
Les hele omtalen
KOM I GANG

Start Now

Start Now
USMLE Pass Program Rabatt – Lagre 10%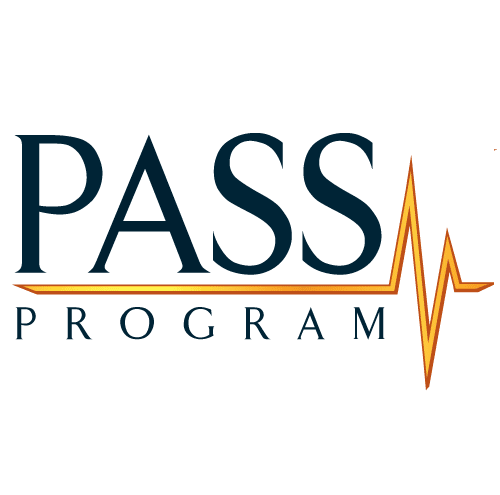 Pass Program USMLE, Eksklusive rabatter, prosentvis Rabatt 41 bruker i dag
Pass Program USMLE 33 bruker i dag
Lagre 10%
på EduMind USMLE Pass Program On-demand-kurs for trinn 1, 2, & 3
Sist brukt 17 timer siden
Utløpsdato:
juli 27, 2018
Lagre 25% Kaplan USMLE prep – På etterspørsel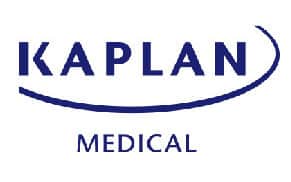 Kaplan USMLE, Tilbud, prosentvis Rabatt 35 bruker i dag
Kaplan USMLE 34 bruker i dag
Lagre 25%

med Kaplan USMLE On-Demand
Kupongkode gyldig for Kaplan USMLE Step 1, 3, & 3
Sist brukt 5 minutter siden
Utløpsdato:
juli 28, 2018
USMLE Live In-Person Step

1 Prep Kurs
1.

MedSmarter Test Prep

Skar:
Located in Atlanta
,
GA
30096,
USA

Enroll Anytime

:
While other courses make you wait
,
MedStarter doesn't
.
Continuous enrollment means that you can start the MedSmarter USMLE program at anytime
.
This is a huge advantage bcause you'll have no downtime
.

Experienced Instructors

:
MedSmarter's faculty has experienced professionals who have taught around the world including the U.S.
,
Canada
,
Caribbean
,
Middle East
,
and South Asia
.
Their instructors hold MDs and/or PhDs
,
and have years of experience in preparing future physicians for the USMLE
.
6

to 7-week comprehensive review course to prepare for USMLE Step

1 Eksamen

Subject and System-Based Teaching approach

Small Class Sizes

1

on

1 studieplaner

Test Taking Strategies

Exam Related Anxiety

/

Stress Management

Time Management

Study Lab Available for Self Study

Coffee and Tea Provided

End of Course Self Assessment
For a limited time get

$500 off MedSmarter USMLE Step 1

or Step

2

CK here

.
Vis kupong
LEARN MORE ABOUT MEDSMARTER
The MedSmarter courses are for students who are interested in a more focused and individualized approach to studying for their USMLE prep
.
The programs can be best described as a "hybrid" of tutoring and class room learning
.
Classes are offered Monday thru Friday
,
usually from
9:30
AM t0
3:00
PM
(
depending on the subject/topic some classes may be longer or shorter
).
A typical day consists of lectures
,
u-world questions
,
and group discussions
.
Students are asked to subscribe to UWorld Qbank
. Step 1 og Step 2
CK courses are continuous enrollment
,
meaning students can enroll at any time and start classes at beginning of the next subject/topic
. Step 1
Course is
6-7
weeks and Step2 CK course is
4-5 uker.
The difference in weeks is due to accommodating for any holidays that may come up during a cycle
.
For Step
2 CS,
the scheduling is based on the students' needs
.
They ask students to enroll at least
2-3
weeks prior to wanting to attend the review program so that they may schedule the standardized patients and instructors accordingly
.
They also advise students to leave at least a one week gap in completion of the course and the actual exam date
;
to ensure time to overcome any weaknesses identified
.
5

Day CS Course

:

Monday thru Friday

,

with a Mock Exam on Saturdays

3

Day CS Course

:

Wednesday thru Friday

,

with a Mini-Mock on Saturdays
Med/Smarter USMLE Reviews

:
"In my opinion MedSmarter is the way to go

.

Kaplan and falcon do help with content knowledge and have a lot of books and resources but that's it

.

You don't get the focused

,

INDIVIDUALIZED

,

review that is necessary for you to succeed

.
MedSmarter is a great prep program if you're interested in a focused and more individualized approach to studying for your USMLE Step exams

.

I am a detail oriented individual with a lot of knowledge however I did not know how to focus that knowledge on exams

.

I often choose detailed answers when they are looking for commonly tested topics

.

MedSmarter reviews all the details necessary to be successful on the exam

,

but They make sure to tell you what you need to know

,

and for me they were extremely helpful with test taking skills

!!!

I improved my score from original assessment to actual test over

25

points

.

I also finished blocks with

10-15

minutes left because I was confident in the answers

.

I picked and moved on

.

Even on the exam

!

It was crazy how well I improved and how easy the questions were after opening my eyes to how to take the test

.

I am forever indebted to them for helping me be successful on my step 2ck as I have graduated Med school and well on my way to securing a residency position

!!
At the end of the day if you want content knowledge any program will work

,

but if you want someone to understand and point out your strengths and weaknesses and work with you to improve those strengths and eliminate weakness MedSmarter is the way to go

!!

"
GET SARTED WITH MEDSMARTER
Beste Live--

Online USMLE Step

1 Prep Kurs
| | |
| --- | --- |
| Best USMLE Step 1 Prep Kurs | Pris |
| Pass Program USMLE | 4,390 |
| Kaplan USMLE | 4,000 |
| Med Smarter LIVE USMLE | 2,299 |
https://crushtheusmleexam.com/wp-content/uploads/2017/01/Crush-The-USMLE-Logo-300x120.png
0
0
James Edge
https://crushtheusmleexam.com/wp-content/uploads/2017/01/Crush-The-USMLE-Logo-300x120.png
James Edge
2018-07-18 22:51:54
2018-07-21 04:43:19
Beste live-Online USMLE Step 1 Kurs