Finding the right MCAT prep course is one of the most important steps on the way to becoming a Doctor. You'll be spending countless hours studying so it's crucial that you find the course that fits your unique learning style best.
That's why we have detailed comparison tables are below to help you pick the best MCAT prep course to go with. Here you can compare MCAT practice exams, flashcards, video lectures and more. This is all here to help you pass. If you have questions or comments feel free to leave them in the comment section below.
Some of the links on this chart are affiliate links, meaning I get small commission (used to fund this website) when you purchase by clicking through. Don't worry though, by using the MCAT promo codes and MCAT review course discounts you'll get the best possible deal.
Best

2017

MCAT Prep Courses
Kaplan MCAT Prep Course

Magoosh MCAT Study Materials

The Princeton Review MCAT Prep Course
MCAT Exam




Courses




RANKINGS

#1

#2

#3

COMPANY

Kaplan MCAT

Magoosh MCAT

The Princeton Review MCAT

PRICE

$1,999-$2,799
$149
$1,699-$2,399

DISCOUNTS

Save $250

None

None

COURSE FORMATS

Online Self-Study

, Live Online

Online Self-Study

Online Self-Study

, Live Online

FULL-LENGTH PRACTICE EXAMS

13
3
13

VIDEO LECTURE HOURS

100
300
525

PRACTICE




QUESTIONS

1,000
735
1,000

NEWEST AAMC MATERIALS

PREMIUM OPTION

HIGHER SCORE




GUARANTEE

EBOOKS

FREE




MOBILE APP

FLASHCARDS

COURSE PLANNER

COURSE EXPIRATION

Until You Pass

270

Days

12

Months

GET STARTED

START NOW

START NOW

START NOW
1.
Kaplan MCAT Test Prep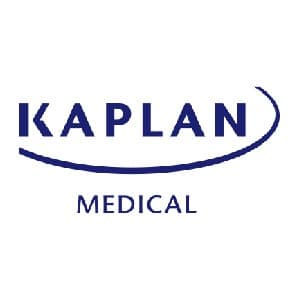 MCAT Channel: Kaplan's MCAT Channel gives students access to live lectures from 1st-rate, experienced MCAT teachers 6 days a week in addition to on demand, pele ho e tlalehiloeng dikahare hore e fumaneha 24/7. Libaka tse Hloahloa tsa liketsahalo tsohle tse tlalehiloeng ka batlile ke lintho tse amanang le, litlhoko tsa ho ithuta, kapa esita le eo e leng moprofesa u li ratang!
Wide Range la Course Options: Kaplan fana baithuti dikgetho tse fapaneng tsa ho lokisa bakeng sa MCAT holimo le ho feta tlhōlisano e le. Sena se etsa hore ho be ho loketseng haholoanyane ho uena ho kōpa ho ithuta kae kapa kae. Khetha ho tloha litlelase ka-motho, e phelang, online thupellong, e ka-ya tlhokeho intša paced sehlopha sa, e matla 6-beke lehlabuleng phele ho fa setlhopha se kopane ka efe kapa efe ya 4 metse e ka mose ho USA. Phela 'me ba phele ka online, poraefete tutoring dikgetho hape tse fumanehang.
Phahame Score tiiso: dithuto Kaplan o tla le tiiso ea re bohle ba ka lumela ka. Ha lintlha tsa hao ha nyolohela, u ka etsa se lenaneo e tšoanang hape ka se qoso e eketsehileng, kapa (karolong e molemo ka ho fetisisa) o ka kopa tjhelete ya hao morao. You can study up until the very day of your exam with Kaplan's course materials, which do not expire until you take the MCAT.
2.
Magoosh MCAT Study Materials


Visuals: When it comes to study guides, this package provides you with in-depth explanations and advice like other products, but it also has an amazing visual representation of many concepts. With full color visuals on every page, you're going to really see what is being covered. This type of visual experience also breaks up the content, giving you a breather during your study sessions.
Encompassing Package for Students: The Examkrackers study package comes replete with six preparatory materials that cover physics, chemistry (orgo and general), psychology & sociology, biology 1 le 2, and reasoning skills. Also, within each section, there are lectures – 24 questions for each lecture to reinforce the learned concepts – and plenty of descriptive information to hammer home the key concepts.
Exams : Though there are plenty of study materials within this package, the simulated MCAT practice is really unmatched. The practice section of this package comes with 32 topical exams that are 30 minutes each and mimic the actual MCAT format. This should be plenty of practice for any test taker, especially given that this is a supplemental study package.
3.
The Princeton Review MCAT Review Course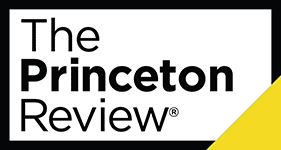 Self-Paced, Online, Live and Tutoring Options: Students can choose from a different number of course options that will appeal to virtually every type of learner from visual, auditory and more. Whether you want to learn from the comfort of your own home, attend a live, ka motho sehlopha sa, kapa qeta libeke tse tšeletseng ea lehlabula ka kokoano e matla, The Princeton Review e na le 'nete hore u.
Boleng le palo ea Thuto ea Boitsebiso: Ho sa tsotellehe hore tse 'nete hore ba kgetha, baithuti ba tla rua molemo e tsotehang ea palo ea lipotso ikwetlisetse, liteko ikwetlisetse, thepa online,, livideo, le ho ithuta Software dikhampani (amplifire ithuta sesebelisoa). The Princeton Review hape e emela ka boleng la thupelo ea lona ka ho fana ka khotsofalo e le chelete khutlela tiisa.
Ha ho Free Nyeoe kapa tsa padiso: Liithuti tse ngata li rata ho leka a review le 'nete hore ho tsoa ho bona hore na ke lumellana le setaele bona ho ithuta, kapa ho bapisa ho dikgetho tse ding. The Princeton Review mema liithuti hore li nka mahala online, teko le ba teng kokoano mahala, empa leka ho tsoa ka thepa sebele hloka ho reka tsela e.
Best MCAT Prep Course Prices
| | |
| --- | --- |
| Company | theko |
| Magoosh MCAT | $150 |
| Kaplan MCAT | $1999 |
| Princeton MCAT | $1699 |
https://crushtheusmleexam.com/wp-content/uploads/2014/12/top3.jpg
450
450
James Edge
https://crushtheusmleexam.com/wp-content/uploads/2017/01/Crush-The-USMLE-Logo-300x120.png
James Edge
2017-05-30 18:19:04
2017-10-17 09:57:09
Best MCAT Exam Prep Course