Die keuse van die regte USMLE Step 1 prep kursus is die belangrikste besluit wat jy sal maak op jou pad na jou eksamen verby.
Jy sal spandeer baie ure studeer, so dit is belangrik om die kursus wat die beste pas by jou leerstyl en agtergrond vind. Die verskil tussen suksesvol verby of versuim die USMLE Stap 1 eksamen grootliks afhang van hoe goed jou studiemateriaal voor te berei vir dit.
Using a prep course that isn't a good match for your learning style can cause you to score lower or even fail your exam, kos jou maande van studie tyd en addisionele eksamen fooie. CRUSH is hier om seker te maak dat dit nie gebeur nie!
Hier is die goeie nuus: Ons het persoonlik nagevors en hersien elke groot USMLE Step 1 prep kursus oor die mark om dit makliker te maak! Die vergelyking grafiek hieronder sal jou help besluit watter aanlyn kursus die beste by jou behoeftes.
Some of the links on this chart are affiliate links, meaning I get small commission (used to fund this website) when you purchase by clicking through. Don't worry though, by using the USMLE promo codes and USMLE review course discounts you'll get the best possible deal.
On-Demand USMLE Step

1

Course Comparisons

& Afslag

USMLE Stap 1
Kursusse
RANKINGS

#1

#2

#3

#4

#5

ALGEHELE
BEOORDELING
MAATSKAPPY
smash USMLE
Kaplan USMLE
Board belangeijke
GraduateX USMLE
Becker USMLE
PRYS
$795
$1,999
$179
$289
$1,500
AFSLAG

Save

$79.50


Show Coupon

Geen

Save

$17.90


Show Coupon

Save

$57.80


Show Coupon

Geen
Praktyke vrae
2,000
2,000
1,600
1,500+
2,000+
Vollengte praktyk eksamens
VIDEO LESINGS
250 Uur
200 Uur
200 Uur
PASS WAARBORG
Gratis smartphone APP
PROGRESS SPEUREN
STUDENT SUPPORT
Instrukteur E Support
Instrukteur E Support
Instrukteur E Support
E-pos Support
E-pos Support
Aanlyn-toegang TYDPERK
12 Maande
3 Maande
6 Maande
12 Maande
12 Maande
Lees my FULL
ANALISE
Lees die volledige resensie
Lees die volledige resensie
Lees die volledige resensie
Lees die volledige resensie
Lees die volledige resensie
Die slag

Start Now

Start Now

Start Now

Start Now

Start Now
Best Live-Online USMLE Step

1 Kursusse
USMLE Stap 1


Live Online Courses

RANKINGS

#1

#2

ALGEHELE
BEOORDELING
MAATSKAPPY

Pass Program USMLE

Kaplan USMLE
PRYS
$4.390
$3,999
AFSLAG
Geen
Geen

METHOD OF INSTRUCTION

8

Weeks of Live-Online Instruction

7

Weeks of Live-Online Instruction

COURSE FORMAT

Class Options

8:30

am-5pm EST

(

Monday-Friday

)

Class Options 11am-9pm EST

(7

Days a Week

)
PASS WAARBORG
STUDENT SUPPORT

Dedicated Instructor Email Support

Instrukteur E Support
Aanlyn-toegang TYDPERK
4 of 8 Weke
7 of 14 Weke
Lees my FULL
ANALISE
Lees die volledige resensie
Lees die volledige resensie
Die slag

Start Now

Start Now
2017 Beste USMLE Stap 1
Prep Course Rankings
1. smash USMLE


ALGEHELE AANSLAG: ★★★★★

Gewilde en innemende Video Lesings:
Smash USMLE stigter,
Dr
. Delek Adesina, het 'n indrukwekkende volgende onder mediese studente, liefhebbers van sy optimisties en maklik video lesings en verduidelikings. Sommige van sy mees populêre video's het gekyk is miljoene keer op YouTube!

Uitgebreide Vraag Bank: Die smash USMLE Vraag Bank sluit meer as 3,500 oefen vrae om studente te help voorberei vir die Stap 1 en Step 2 CK eksamens. Gedetailleerde verduidelikings help studente leer waarom spesifieke antwoorde is reg of verkeerd. Die toets bank kan ook twee keer herstel word, en vrae word gereeld hersien om te verseker dat hulle up-to-date. Praktiserende duisende gehalte vrae is 'n goeie manier om jou telling op die USMLE samel!

Prestasie Terugvoer en Analytics: Die kursus paneelbord maak dit maklik om jou vordering te monitor en te evalueer jou prestasie as jy studeer vir die USMLE eksamens. Een blik op die sirkelgrafiek toon die persentasie van die video's wat jy gekyk het, en sagteware hou van jou prestasie op die praktyk vrae sodat jy jou studies kan op maat om die gebiede wat sal voordeel trek uit die praktyk bykomende.

Basiese, Lae-begroting Videos: Die streaming video in hierdie kursus kan gewild en dinamiese wees, maar hulle is nie in dieselfde liga as die professionele video's geskep deur meer bekende review maatskappye. Adesina se aksent is ook 'n bietjie moeilik om te verstaan ​​in sekere videos, hoewel sy Engelse is baie goed.
2. Kaplan USMLE Stap 1

ALGEHELE AANSLAG: ★★★★★

Groot Vraag Bank en Video Collection: USMLE Stap Kaplan Mediese se 1 Natuurlik gee studente toegang tot 'n groot aantal van die eksamen-like vrae in 'n Qbank en sluit 'n uitgebreide video biblioteek 2,000+ vrae. Sny uur af van jou resensie tyd deur te kyk videos op 1.5x hul gereelde spoed. Die hoë-gehalte video's is informatief en onderhoudend, die maak van die groot liggaam van materiaal minder uitdagende.

Diagnostiese Eksamens, Vasvrae, en praktyk eksamens: Daar is baie geleenthede vir studente om hulself te toets op die kennis wat hulle moet bemeester voordat hulle sit vir die eksamen. Diagnostiese toetse, korter vasvrae en vollengte gesimuleerde eksamen gee studente die praktyk en regspraak terugvoer op hul vermoë en prestasie.

Mobile Friendly

:
Alle lesings kan besigtig word vanaf jou iPhone n Android-toestel, maak dit maklik om jou studie-ure te kry in, maak nie saak waar jy is geleë. Die Stap 1 Qbank sluit 'n gratis app vir jou om te werk op die praktyk vrae en maak seker antwoorde sowel.

Internasionale Student Friendly:
Kaplan Mediese het die eerste-koers opsies vir Internasionale Studente wat hulle voorberei om aansoek te doen vir 'n verblyf in die VSA program.
Live
, Live Online en op aanvraag opsies word aangevul deur meeslepende In Center leergeleenthede en studie sentrums met state-of-the-art fasiliteite, rekenaars, toegang tot die internet, en hulpvaardige personeel om vrae te beantwoord.
3. Board belangeijke USMLE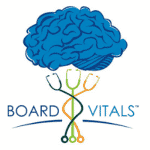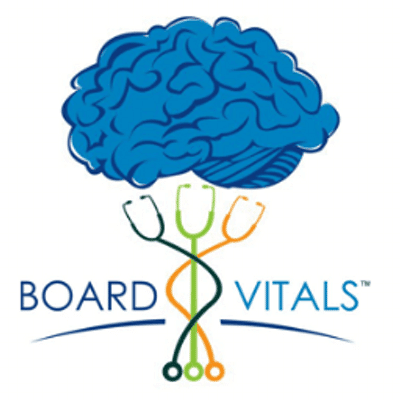 ALGEHELE AANSLAG: ★★★★★

Eksamen-Soos die praktyk te toets: 'N timer help studente hou van hul vordering op elke vraag en die algehele eksamen. Jy kan terug onder vrae beweeg en weer, wat ontwerp is om die moeilikheidsgraad van die vrae pas op die werklike eksamen. Jy kan ook kies tussen die snel af en die Review af wanneer beantwoord praktyk vrae of neem 'n praktyk eksamen.

Groot Vraag Bank met verduidelikings: Gedetailleerde verduidelikings en antwoorde vir elke vraag praktyk enkele vorm die kern van hierdie prep program. Jy sal toegang hê tot 1,500 raad review vrae om voor te berei vir die USMLE Stap 1 eksamen. Vrae word geskryf en hersien deur praktiserende geneeshere, mediese fakulteit, of kom uit 3 voorste mediese uitgewers.

Adaptive leer van tegnologie: Jy sal geïndividualiseerde vraag aanbevelings te kry wat gebaseer is op jou prestasie. Nadat jy die praktyk vrae het geantwoord en geneem 'n praktyk toets, jy kan jou prestasie te vergelyk met dié van ander studente. Jou prestasie laat die program om spesifieke praktyk vrae vir bykomende studie dui, sodat jy kan fokus op die gebiede wat die meeste van die hersiening sal baat.

Groot prys: Vir die gehalte van die materiaal, kan jy die prys nie klop. Geprys tussen $79-$199 vir tot 6 maande van toegang, hierdie kursus is 'n winskoop en kan maklik gekombineer met ander studiemateriaal. Die pas waarborg maak hierdie aanbod selfs beter: Raad belangeijke bied gratis uitgebreide subskripsies aan jou kursus as jy nie die eksamen waarvoor jy studeer slaag.
4.
GraduateX USMLE Step

1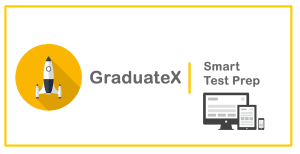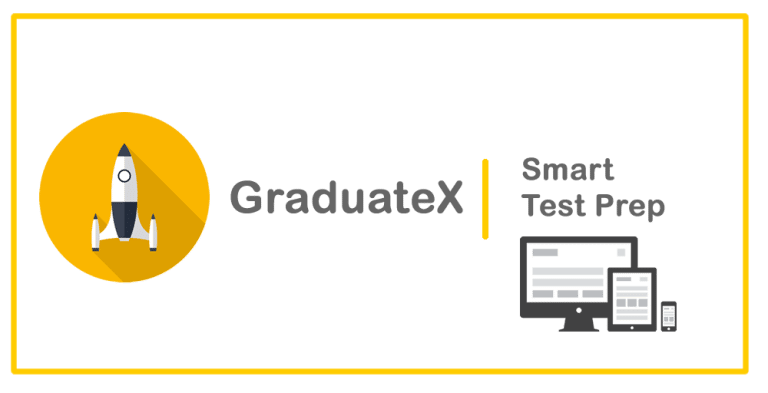 ALGEHELE AANSLAG: ★★★★★

Groot Vraag Bank:
GraduateX's USMLE Step

1

course give students access to a vast bank of practice questions

.

For a fraction of the price

,

you get almost as many questions as the larger

,

more comprehensive courses

.

You'll have plenty of time to get through all of the different sections

,

so don't worry about trying to squeeze all of your studying into a short window

.

Mobile

:
Don't worry about being in front of the computer for your studying—you can take your USMLE prep on the go with the GraduateX mobile app

.

While it's not anything earth shattering

,

it has all of the basics

. so,

enjoy your access to the study materials when you're out of the office or not at home

,

as you'll be able to knock out some key lessons while commuting or traveling

.

Limited Course

:
While this prep tool is great for people who are great at studying at their own pace and with written content

,

there's a lot that's missing from this review program

. Byvoorbeeld,

there's no video content and it covers only the first step of the USMLE

. Egter,

there's plenty of materials for students who have a handle on the information and really just need some repetitive reinforcement and test-taking tips

.
5. Becker USMLE Review

ALGEHELE AANSLAG: ★★★★★

Live Online Classes
:
Becker's live online classes show expert medical faculty explaining concepts in real time in the evenings and weekends
.
This is a solid solution if you can't attend a traditional classroom course but need more structure than a self-study course
,
but you're going to overpay for this offering
.
You'll get
275
hours of instruction
,
including integrated cases
,
and you'll also get access to eCoach for
9 maande,
in addition to the large question bank
.

Large

,

Highly-Rated Question Bank
: Die Stap 1
Qbank contains more than
2,000
exam-like questions that are frequently updated in accordance with the latest exams
.
Students report that the questions are on par with other highly-rated question banks offered by competitors
.
The low price makes it worth purchasing the question bank alone as a supplement if you choose not to buy the entire course
.

Guarantee
:
It's hard to not mention the lack of a real guarantee for passing the USMLE—with the amount you're paying for this course
,
they should basically hold your hand through the certification process and throw a little party for you once you pass
.
Instead
,
you have to jump through hoops and even if you qualify
,
the refund isn't sufficient given what you originally paid
.

Prys
:
This course is priced way out of many people's range—it's almost absurd how expensive the course is
,
given that there are much better
(
and cheaper
)
options out there
.
I wouldn't recommend this solution for anyone
,
as it's way overpriced and something that will throw you into debt without guaranteeing that you'll pass the exam
.
6. UWorld Stap 1

ALGEHELE AANSLAG: ★★★★★

Uitgebreide Vraag Bank: UWorld se Step 1 vraag bank sluit meer as 2,200 praktyk vrae. Dit is 'n uitstekende hulpmiddel met gereeld opgedateer vrae. Al die vrae kom ook met gedetailleerde verduidelikings, en studente kan hul prestasie met ander UWorld gebruikers vergelyk om te sien hoe hulle meet.

Self-assessering Eksamens: Geskep deur dokters, die self-assessering eksamens nou lyk die formaat van die Stap 1 eksamen en bestaan ​​uit 4 blokke 46 veelkeusevrae. Hoewel die USMLE eksamen bevat 7 blokke, voltooi verskeie van self-evaluering UWorld se sal jou 'n idee van jou sterk- en swakpunte te gee. Elke assessering kom met 'n gedetailleerde analise en 'n geskatte 3-syfer telling.

Free Mobile App

:
Die gerief van 'n gratis mobiele app is altyd 'n gewilde funksie met studente. Praktyk vrae van UWorld se uitgebreide Qbank kan verkry word vanaf slimfone en tablette wanneer jy 'n paar minute om te spaar. Die inligting is verenigbaar met IOS en Android en jou vordering is gesynchroniseerd na 'n sentrale databasis, sodat jy kan moeiteloos beweeg tussen toestelle terwyl jy studeer.

Geen Video Lesings of Bykomende Materials: Hierdie kursus sluit nie video lesings of addisionele hersiening materiaal om te help jy gaan oor die materiaal in 'n meer gestruktureerde manier. UWorld se benadering tot die bestudering van bestaan ​​van die praktyk vrae, self-evaluerings, en die terugvoer wat uit jou prestasie op hierdie take.
USMLE Live In-Person Step

1 Prep Kursusse
1.
MedSmarter Test Prep

ALGEHELE AANSLAG: ★★★★★
Located in Atlanta, GA 30096, USA

Enroll Anytime

:
While other courses make you wait
,
MedStarter doesn't
.
Continuous enrollment means that you can start the MedSmarter USMLE program at anytime
.
This is a huge advantage bcause you'll have no downtime
.

Experienced Instructors

:
MedSmarter's faculty has experienced professionals who have taught around the world including the U.S.
,
Canada
,
Caribbean
,
Middle East
,
and South Asia
.
Their instructors hold MDs and/or PhDs
,
and have years of experience in preparing future physicians for the USMLE
.
6

to 7-week comprehensive review course to prepare for USMLE Step

1

Exam

Subject and System-Based Teaching approach

Small Class Sizes

1

on

1 Studie Planne

Test Taking Strategies

Exam Related Anxiety

/

Stress Management

Time Management

Study Lab Available for Self Study

Coffee and Tea Provided

End of Course Self Assessment
LEARN MORE ABOUT MEDSMARTER
The MedSmarter courses are for students who are interested in a more focused and individualized approach to studying for their USMLE prep. The programs can be best described as a "hybrid" of tutoring and class room learning.
Classes are offered Monday thru Friday, usually from 9:30 AM t0 3:00 PM (depending on the subject/topic some classes may be longer or shorter). A typical day consists of lectures, u-world questions, and group discussions. Students are asked to subscribe to UWorld Qbank.
Die Stap 1 en Step 2 CK courses are continuous enrollment, meaning students can enroll at any time and start classes at beginning of the next subject/topic. Die Stap 1 Course is 6-7 weeks and Step2 CK course is 4-5 weke. The difference in weeks is due to accommodating for any holidays that may come up during a cycle.
For Step 2 CS, the scheduling is based on the students' needs. They ask students to enroll at least 2-3 weeks prior to wanting to attend the review program so that they may schedule the standardized patients and instructors accordingly. They also advise students to leave at least a one week gap in completion of the course and the actual exam date; to ensure time to overcome any weaknesses identified.
5

Day CS Course

:

Monday thru Friday

,

with a Mock Exam on Saturdays

3

Day CS Course

:

Wednesday thru Friday

,

with a Mini-Mock on Saturdays
Med/Smarter USMLE Reviews

:

"In my opinion MedSmarter is the way to go. Kaplan and falcon do help with content knowledge and have a lot of books and resources but that's it. You don't get the focused, INDIVIDUALIZED, review that is necessary for you to succeed.

MedSmarter is a great prep program if you're interested in a focused and more individualized approach to studying for your USMLE Step exams. I am a detail oriented individual with a lot of knowledge however I did not know how to focus that knowledge on exams. I often choose detailed answers when they are looking for commonly tested topics. MedSmarter reviews all the details necessary to be successful on the exam, but They make sure to tell you what you need to know, and for me they were extremely helpful with test taking skills!!! I improved my score from original assessment to actual test over 25 points. I also finished blocks with 10-15 minutes left because I was confident in the answers. I picked and moved on. Even on the exam! It was crazy how well I improved and how easy the questions were after opening my eyes to how to take the test. I am forever indebted to them for helping me be successful on my step 2ck as I have graduated Med school and well on my way to securing a residency position!!

At the end of the day if you want content knowledge any program will work, but if you want someone to understand and point out your strengths and weaknesses and work with you to improve those strengths and eliminate weakness MedSmarter is the way to go!!"
Beste USMLE Stap 1 Prep Kursusse
Beste USMLE Stap 1 Prep Kursusse
Praktyk Vrae
Prys
Becker USMLE
2,000+
$1500
Kaplan USMLE
2,000
$2399
Board belangeijke
1,600
$179
smash USMLE
2,000
$1295
Dokters in opleiding
1,020
$825

U World Step

1
2,200
$429

Graduate X

1,500
$289
Opsomming
Beste USMLE Stap 1 Prep Kursusse
https://

crushtheusmleexam.com/wp-content/uploads/2014/11/Top-5-Image.jpg
300
300
James Edge
https://crushtheusmleexam.com/wp-content/uploads/2017/01/Crush-The-USMLE-Logo-300x120.png
James Edge
2017-01-02 23:45:58
2017-07-26 21:46:31
Beste USMLE Stap 1 Prep Kursusse