Choosing the right USMLE Mohato oa 1 prep course is the most important decision you will make on your journey towards passing your exam.
You will be spending many hours studying, so it's crucial to find the course that best fits your learning style and background. The difference between successfully passing or failing the USMLE Step 1 exam largely depends on how well your study materials prepare you for it.
Using a prep course that isn't a good match for your learning style can cause you to score lower or even fail your exam, costing you months of study time and additional exam fees. CRUSH is here to make sure that doesn't happen!
Here's the good news: we have personally researched and reviewed every major USMLE Step 1 prep course on the market to make it easier for you! The comparison chart below will help you decide which online course best fits your needs.
Some of the links on this chart are affiliate links, meaning I get small commission (used to fund this website) when you purchase by clicking through. Don't worry though, by using the USMLE promo codes and USMLE review course discounts you'll get the best possible deal.
Best USMLE Step

1

Prep Course Comparisons

& Litheolelo
Smash USMLE Step

1

Prep Course

Kaplan USMLE Mohato 1

Course

Board Vitals USMLE Step

1

Study Materials

GraduateX USMLE Step

1

Study Materials

Backer USMLE Step

1

Prep Course
See Our Best Live Online USMLE Step 1 Course Comparison Here.
2017
Best USMLE Step

1

Prep Course Rankings
1. Smash USMLE


OVERALL RATING: ★★★★★

Popular and Engaging Video Lectures

:
Smash USMLE founder
,
Dr
.
Adeleke Adesina
,
has an impressive following among medical students
,
who love his upbeat and straightforward video lectures and explanations
.
Some of his most popular videos have been watched millions of times on YouTube
!

Extensive Question Bank

:
The Smash USMLE Question Bank includes more than
3,500
practice questions to help students prepare for the Step
1 le Mohato oa 2
CK exams
.
Detailed explanations help students learn why specific answers are right or wrong
.
The test bank can also be reset twice
,
and questions are reviewed regularly to ensure they are up-to-date
.
Practicing thousands of quality questions is a great way to raise your score on the USMLE
!

Performance Feedback and Analytics

:
The course dashboard makes it easy to monitor your progress and evaluate your performance as you study for the USMLE exams
.
One glance at the pie chart shows you the percentage of videos you have watched
,
and software keeps track of your performance on the practice questions so that you can tailor your studies to those areas that would benefit from additional practice
.

Basic

,

Low-Budget Videos

:
The streaming videos in this course may be popular and dynamic
,
but they are not in the same league as the professional videos created by more well-known review companies
.
Adesina's accent is also somewhat difficult to understand in certain videos
,
although his English is very good
.
2. Kaplan USMLE Mohato 1

OVERALL RATING: ★★★★★

Large Question Bank and Video Collection

:
Kaplan Medical's USMLE Step
1
course give students access to a large number of exam-like questions in a Qbank and include an extensive video library with
2,000+ lipotso.
Cut hours off of your review time by watching videos at 1.5x their regular speed
.
The high-quality videos are informative and entertaining
,
making the large body of material less daunting
.

Diagnostic Exams

,

Quizzes

,

and Practice Exams
:
There are many opportunities for students to test themselves on the knowledge they must master before they sit for the exam
.
Diagnostic tests
,
shorter quizzes and full-length simulated exams give students practice and targeted feedback on their ability and performance
.

Mobile Friendly

:
All lectures can be viewed from your iPhone an Android device
,
making it easy to get your study hours in
,
no matter where you are located
.
The Step
1
Qbank includes a free app for you to work on practice questions and check answers as well
.

International Student Friendly

:
Kaplan Medical has first-rate options for International Students who are preparing to apply for a residency program in the USA
.
Live
,
Live Online and On Demand options are supplemented by immersive In Center learning opportunities and study centers with state-of-the-art facilities
,
computers
,
internet access
,
and helpful staff to answer questions
.
3.
Board Vitals USMLE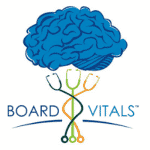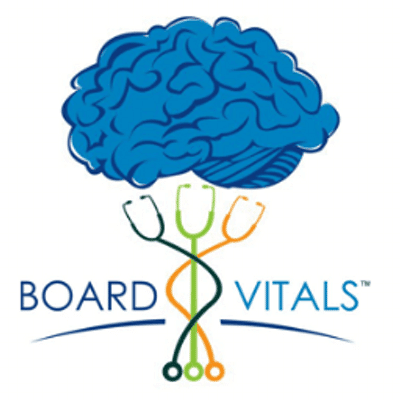 OVERALL RATING: ★★★★★

Exam-Like Practice Tests

:
A timer helps students keep track of their progress on each question and the overall exam
.
You can move back and forth among questions
,
which are designed to match the difficulty level of the questions on the actual exam
.
You can also choose between the Timed Mode and the Review Mode when answering practice questions or taking a practice exam
.

Large Question Bank with Explanations

:
Detailed explanations and answers for every single practice question form the core of this prep program
.
You'll have access to
1,500
board review questions to prepare for the USMLE Step
1
exam
.
Questions are written and reviewed by practicing physicians
,
medical faculty
,
or come from
3
leading medical publishers
.

Adaptive Learning Technology

:
You'll get individualized question recommendations based on your performance
. Ha u qeta a araba mokhoa lipotso le isoa e leng mokhoa teko,
you can compare your performance to that of other students
.
Your performance allows the program to suggest specific practice questions for additional study
,
so that you can focus on those areas that will benefit most from review
.

Great Price

:
For the quality of the material
,
you can't beat the price
.
Priced between
$79-$199
for up to
6
months of access
,
this course is a bargain and could easily be combined with other study materials
.
The pass guarantee makes this offer even better
:
Board Vitals offers free extended subscriptions to your course if you do not pass the exam for which you are studying
.
4.
GraduateX USMLE Step

1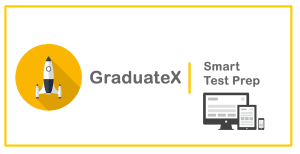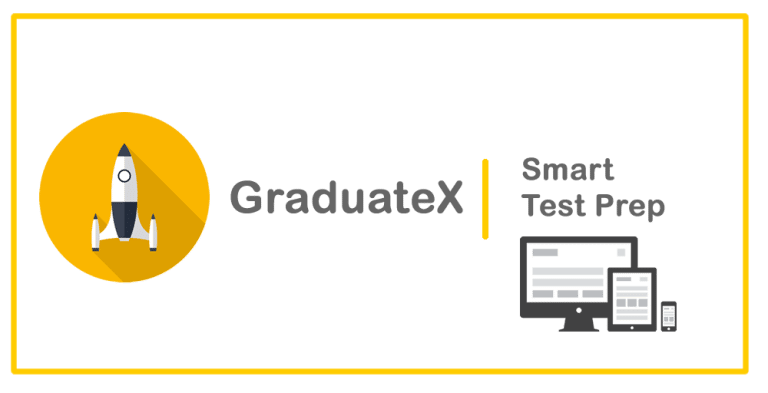 OVERALL RATING: ★★★★★

Large Potso ea Bank:
GraduateX's USMLE Step

1

course give students access to a vast bank of practice questions

.

For a fraction of the price

,

you get almost as many questions as the larger

,

more comprehensive courses

.

You'll have plenty of time to get through all of the different sections

,

so don't worry about trying to squeeze all of your studying into a short window

.

Mobile

:
Don't worry about being in front of the computer for your studying—you can take your USMLE prep on the go with the GraduateX mobile app

.

While it's not anything earth shattering

,

it has all of the basics

. Kahoo,

enjoy your access to the study materials when you're out of the office or not at home

,

as you'll be able to knock out some key lessons while commuting or traveling

.

Limited Course

:
While this prep tool is great for people who are great at studying at their own pace and with written content

,

there's a lot that's missing from this review program

. Ka mohlala,

there's no video content and it covers only the first step of the USMLE

. Leha ho le joalo,

there's plenty of materials for students who have a handle on the information and really just need some repetitive reinforcement and test-taking tips

.
5.
Becker USMLE Review

OVERALL RATING: ★★★★★

Live Online Classes
:
Becker's live online classes show expert medical faculty explaining concepts in real time in the evenings and weekends
.
This is a solid solution if you can't attend a traditional classroom course but need more structure than a self-study course
,
but you're going to overpay for this offering
.
You'll get
275
hours of instruction
,
including integrated cases
,
and you'll also get access to eCoach for
9 dikgwedi tse,
in addition to the large question bank
.

Large

,

Highly-Rated Question Bank
:
The Step
1
Qbank contains more than
2,000
exam-like questions that are frequently updated in accordance with the latest exams
.
Students report that the questions are on par with other highly-rated question banks offered by competitors
.
The low price makes it worth purchasing the question bank alone as a supplement if you choose not to buy the entire course
.

Guarantee
:
It's hard to not mention the lack of a real guarantee for passing the USMLE—with the amount you're paying for this course
,
they should basically hold your hand through the certification process and throw a little party for you once you pass
.
Instead
,
you have to jump through hoops and even if you qualify
,
the refund isn't sufficient given what you originally paid
.

theko
:
This course is priced way out of many people's range—it's almost absurd how expensive the course is
,
given that there are much better
(
and cheaper
)
options out there
.
I wouldn't recommend this solution for anyone
,
as it's way overpriced and something that will throw you into debt without guaranteeing that you'll pass the exam
.
6.
UWorld Step

1

OVERALL RATING: ★★★★★

Extensive Question Bank

:
UWorld's Step
1
question bank includes more than
2,200
practice questions
.
It's an excellent learning tool with frequently updated questions
.
All of the questions also come with detailed explanations
,
and students can compare their performance to other UWorld users to see how they measure up
.

Self-Assessment Exams

:
Created by physicians
,
the self-assessment exams closely resemble the format of the Step
1
exam and consist of
4
blocks of
46 a mangata-khetha lipotso.
Although the USMLE exam contains
7 diboloko,
completing several of UWorld's self-assessments will give you an idea of your strengths and weaknesses
.
Each assessment comes with a detailed analysis and an approximate 3-digit score
.

Free Mobile App

:
The convenience of a free mobile app is always a popular feature with students
.
Practice questions from UWorld's extensive Qbank can be accessed from smartphones and tablets whenever you have a few minutes to spare
.
The app is compatible with iOs and Android and your progress is synced to a central database
,
so you can move seamlessly between devices while you study
.

No Video Lectures or Additional Materials

:
This course does not include video lectures or additional review materials to help you go over the material in a more structured way
.
UWorld's approach to studying consists of practice questions
,
self-assessments
,
and the feedback generated from your performance on these tasks
.
Best USMLE Step

1

Prep Courses Online
Best USMLE Step

1

Prep Courses

theko

Becker USMLE

$1500

Kaplan USMLE

$2399
Board Vitals
$179
Smash USMLE
$1295

Doctors In Training

$825
Best USMLE Step

1

Prep Courses
https://

crushtheusmleexam.com/wp-content/uploads/2014/11/Top-5-Image.jpg
300
300
James Edge
https://crushtheusmleexam.com/wp-content/uploads/2017/01/Crush-The-USMLE-Logo-300x120.png
James Edge
2017-01-02 23:45:58
2017-10-20 13:16:03
Best USMLE Step

1

Prep Courses