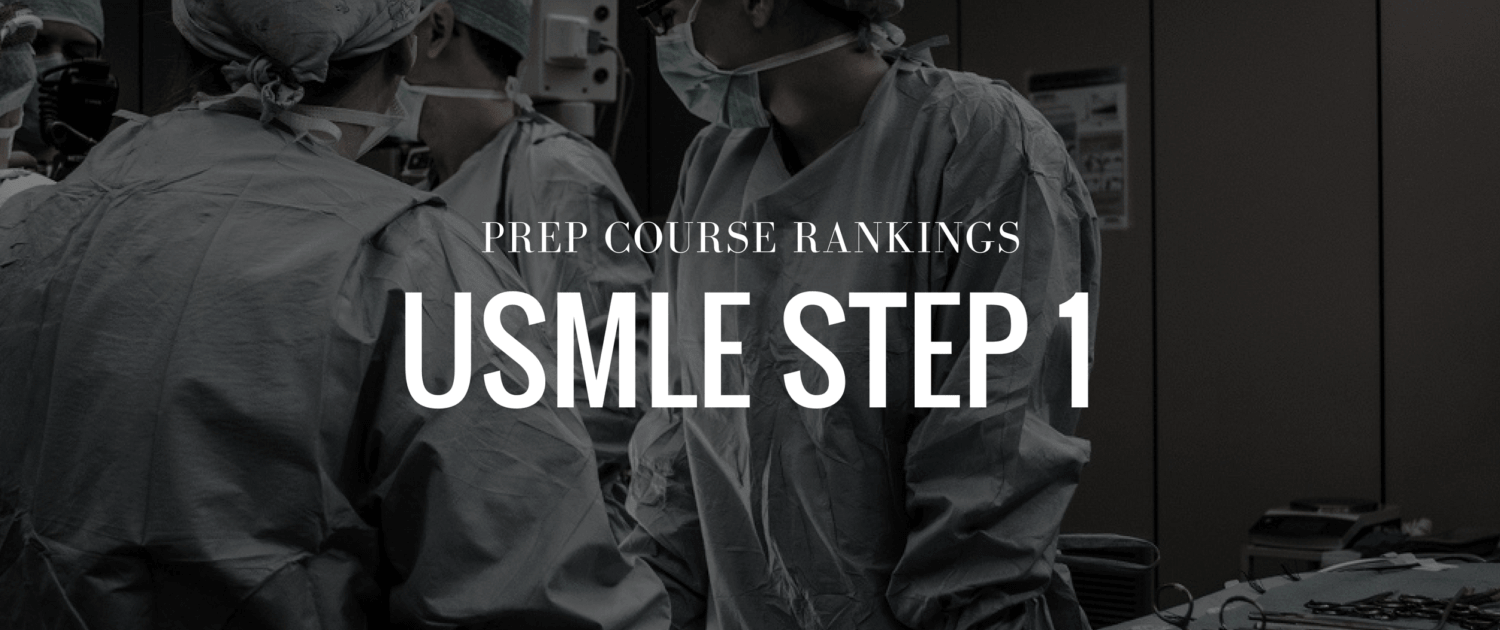 Finding the right
USMLE Step 1 Study Materials
could be the single most important decision you will make on your journey towards passing your exam. You will be spending countrless hours studying, so it's crucial to find the course that best fits your learning style and background. The difference between passing or failing your exam largely depends on how well your USMLE Step 1 study materials prepare you for it. Using a course that isn't a good match for your learning style can cause you to score lower or worse, fail your exam.  No worries though we'res here to make sure that doesn't happen! Here's the good news: we have personally researched and reviewed the USMLE Step 1 study materials below.  The comparison chart will help you decide which course best fits your needs and compares students most important features. Some of the links on this chart are affiliate links, meaning I can get a small commission (used to fund this website) when you purchase by clicking through. Don't worry though, by using the USMLE promo codes and USMLE review course discounts you'll get the best possible deal.
Best USMLE Step Study Materials Comparisons & Discounts
Smash USMLE Step 1 Study Material
Pass Program USMLE Step 1 Study Materials
Kaplan USMLE Step 1 Review Course
Board Vitals USMLE Step 1 Study Materials
GraduateX USMLE Step 1 Study Material
Backer USMLE Step 1 Prep Course
USMLE Step 1 Courses
RANKINGS

#1

#2

#3

#4

#5

#6

OVERALL RATING
 
COMPANY
Smash USMLE
 Pass Program USMLE
Kaplan USMLE
Board Vitals
GraduateX USMLE
Becker USMLE
PRICE
 $1995

$1,795

 $1,690

$1,521

 $3,999 

$3,699

 $179

$161

 $289

$231

 $1,500
DISCOUNTS

Save $200

Show Coupon
 

Save $170

Show Coupon
 

Save $300

Show Coupon

Save $17.90

Show Coupon

Save $57.80

Show Coupon
None
PRACTICE QUESTIONS
2,000
 2,000
2,000
1,600
1,500+
 2,000+
FULL-LENGTH PRACTICE EXAMS
VIDEO LECTURES
250 Hours
 150 Hours
200 Hours
200 Hours
PASS GUARANTEE
FREE SMARTPHONE APP
PROGRESS TRACKING
STUDENT SUPPORT
Instructor Email Support
 Instructor Email Support
Instructor Email Support
 Instructor Email Support
Email Support
 Email Support
ONLINE ACCESS PERIOD
12 Months
 12 Months
10 Months
6 Months
12 Months
12 Months
READ MY FULL ANALYSIS
Read Full Review
 Read Full Review
Read Full Review
Read Full Review
Read Full Review
Read Full Review
GET STARTED
Start Now

Start Now

Start Now
Start Now
Start Now
Start Now
See Our Best Live Online USMLE Step 1 Course Comparison Here.
2018 Best USMLE Step Study Material Rankings
1. Smash USMLE Step 1 Study Material


OVERALL RATING: ★★★★★

Exciting & Popular Video Lectures: Smash USMLE founder, Dr. Adeleke Adesina, has an impressive fan base among medical students, who love his upbeat and easy to follow video lectures and explanations. Some of his most popular videos have been watched millions of times on YouTube for a reason!

Large Question Bank: The Smash USMLE Question Bank includes everything you need with more than 3,500 practice questions to help students prepare for the Step 1 and Step 2 CK exams. Detailed and easy to understand explanations help students learn why specific answers are right or wrong. The test bank can also be reset twice, and questions are reviewed regularly to ensure they are they most up-to-date. Practicing thousands of quality questions is one of the best ways to raise your score on the USMLE!

Performance Feedback: The course dashboard makes it easy to measure your progress and evaluate your performance as you study for the USMLE exams. One glance at the pie chart shows you the percentage of videos you have watched, and software keeps track of your performance on the practice questions so that you can change your studies to those areas that would benefit from additional practice.

Low-Budget Videos: The streaming videos in this course are popular and dynamic, but they are not in the same league as the professional videos created by more well-known USMLE prep companies. Adesina's accent is also somewhat difficult to understand in certain videos, although his English is very good.
2. Pass Program USMLE Step 1 Study Materials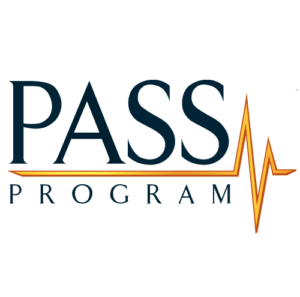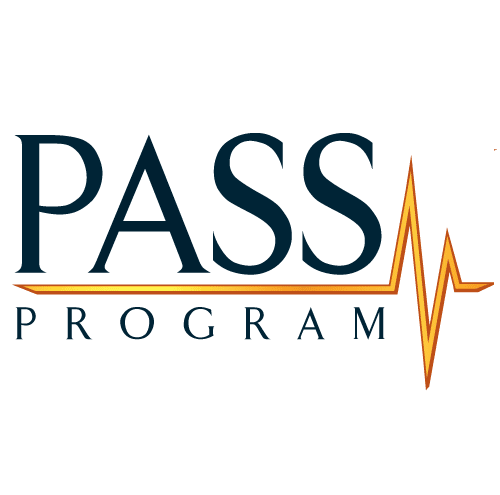 OVERALL RATING: ★★★★★

Help When You Need It: There is a great team of instructors that are ready and willing to help with any question you have while studying for your USMLE Step 1 exam. Of course they will not tutor you (unless you want to pay extra), but if you've missed a key concept, you may reach out and get detailed answers in 10-20 minutes.

Access:
The USMLE Pass Program by Edumind includes 12 months of access. This is something that other providers have cut back on, so keep an eye out when you're comparing with other courses. It is very important to ensure you have all the time you need to prepare and don't feel rushed.

Engaging Lectures: Dr. Francis is a teacher that knows how to motivate students. His classes will actually keep you engaged and even excited at times.

Not Too Long Or Too Short: The lesson pacing is ideal, not too short and not too long. These bit sized lessons really help when you're busy and just want to get a quick study session in. This ensures you get just enough information but overwhelmed.
3. Kaplan USMLE Step 1 Study Materials

OVERALL RATING: ★★★★★

Huge Question Bank and Video Collection: Kaplan Medical's USMLE Step 1 study materials give students access to a large number of exam-like questions in a Qbank and include an extensive video library with 2,000+ questions. Pro tip: Cut hours off of your review time by watching videos at 1.5x their regular speed. The videos are both informative and entertaining, making the large body of material less daunting than usual.

Diagnostic Exams, Quizzes, and Practice Exams: There are many opportunities for students to test themselves on the knowledge they must master before they sit for the exam. Diagnostic tests, shorter quizzes and full-length simulated exams give students practice and targeted feedback on their ability and performance.

Mobile Friendly: All lectures can be viewed from your iPhone an Android device, making it easy to get your study hours in, no matter where you are located. The Step 1 Qbank includes a free app for you to work on practice questions and check answers as well.

International Student Friendly: Kaplan Medical has first-rate options for International Students who are preparing to apply for a residency program in the USA. Live, Live Online and On Demand options are supplemented by immersive In Center learning opportunities and study centers with state-of-the-art facilities, computers, internet access, and helpful staff to answer questions.
4. Board Vitals USMLE Step 1 Study Materials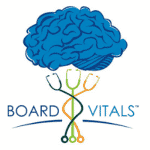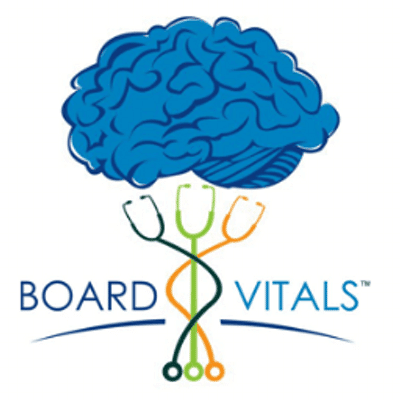 OVERALL RATING: ★★★★★

Practice Tests That Mimic The Exam: An easy to use timer helps students keep track of their progress on each question and the overall exam. You can move back and forth among questions, which are designed to match the difficulty level of the questions on the actual exam. You can also choose between the Timed Mode and the Review Mode when answering practice questions or taking a practice exam.

Question Bank with Descriptive Explanations: Detailed explanations plus answers for every single practice question form the core of the Board Vitals USMLE Study Materials. You'll have access to 1,500 board review questions to prepare for the exam. Questions are written and reviewed by current practicing physicians, medical faculty, or come from 3 leading medical publishers.

Adaptive Learning Technology: You'll get individualized question recommendations based on your performance to help you pass faster. After you've answered practice questions and taken a practice test, you can compare your performance to that of other students. Your performance allows the program to suggest specific practice questions for additional study, so that you can focus on those areas that will benefit most from review.

Best Price: For the quality of the material, you can't find a better price. Priced between $79-$199 for up to 6 months of access, this course is a true bargain and could easily be combined with other study materials. The pass guarantee makes this offer even better: Board Vitals offers free extended subscriptions to your course if you do not pass the exam for which you are studying.
5. GraduateX USMLE Step 1 Study Materials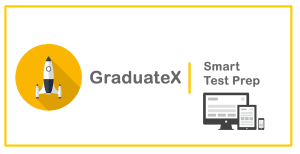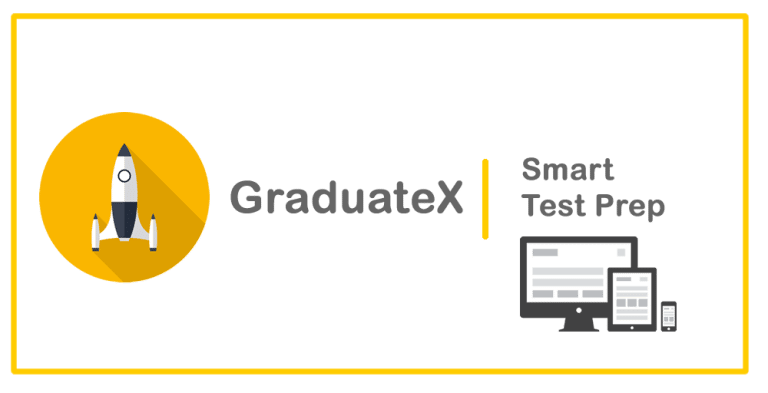 OVERALL RATING: ★★★★★

Large Question Bank:
GraduateX's USMLE Step 1 study materials give students access to a vast bank of practice questions. For a fraction of the price, you get almost as many questions as the larger, more comprehensive courses. You'll have plenty of time to get through all of the different sections, so don't worry about trying to squeeze all of your studying into a short window.

Mobile:
Don't worry about being in front of the computer for your studying—you can take your USMLE prep on the go with the GraduateX mobile app. While it's not anything earth shattering, it has all of the basics. So, enjoy your access to the study materials when you're out of the office or not at home, as you'll be able to knock out some key lessons while commuting or traveling.

Limited Course:
While this prep tool is great for people who are great at studying at their own pace and with written content, there's a lot that's missing from this review program. For example, there's no video content and it covers only the first step of the USMLE. However, there's plenty of materials for students who have a handle on the information and really just need some repetitive reinforcement and test-taking tips.

 Best USMLE Step Study Materials
| | |
| --- | --- |
| Study Materials | Price |
| Becker USMLE | $1500 |
| Kaplan USMLE | $2399 |
| Board Vitals | $179 |
| Smash USMLE | $1295 |
| Doctors In Training | $825 |
https://crushtheusmleexam.com/wp-content/uploads/2014/11/Top-5-Image.jpg
300
300
James Edge
https://crushtheusmleexam.com/wp-content/uploads/2017/01/Crush-The-USMLE-Logo-300x120.png
James Edge
2018-12-29 09:22:49
2018-08-09 04:42:28
Best USMLE Step 1 Prep Study Materials