Choosing the right USMLE Step 1 prep course is the most important decision you will make on your journey towards passing your exam.
You will be spending many hours studying, so it's crucial to find the course that best fits your learning style and background. The difference between successfully passing or failing the USMLE Step 1 exam largely depends on how well your study materials prepare you for it.
Using a prep course that isn't a good match for your learning style can cause you to score lower or even fail your exam, costing you months of study time and additional exam fees. CRUSH is here to make sure that doesn't happen!
Here's the good news: we have personally researched and reviewed every major USMLE Step 1 prep course on the market to make it easier for you! The comparison chart below will help you decide which online course best fits your needs.
Some of the links on this chart are affiliate links, meaning I get small commission (used to fund this website) when you purchase by clicking through. Don't worry though, by using the USMLE promo codes and USMLE review course discounts you'll get the best possible deal.
On-Demand USMLE Step 1 Course Comparisons & Discounts
USMLE Step 1
Courses
RANKINGS

#1

#2

#3

#4

#5

OVERALL
RATING
COMPANY
Smash USMLE
Kaplan USMLE
Board Vitals
GraduateX USMLE
Becker USMLE
PRICE
 $795

$715

 $1,999

$1599



 $179

$161

 $289

$231

 $1,500
DISCOUNTS

Save $79.50


Show Coupon

Save $400


Show Coupon

Save $17.90


Show Coupon

Save $57.80


Show Coupon
None
PRACTICE QUESTIONS
2,000
2,000
1,600
1,500+
 2,000+
FULL-LENGTH PRACTICE EXAMS
VIDEO LECTURES
250 Hours
200 Hours
200 Hours
PASS GUARANTEE
FREE SMARTPHONE APP
PROGRESS TRACKING
STUDENT SUPPORT
Instructor Email Support
Instructor Email Support
 Instructor Email Support
Email Support
 Email Support
ONLINE ACCESS PERIOD
12 Months
3 Months
6 Months
12 Months
12 Months
READ MY FULL
ANALYSIS
Read Full Review
Read Full Review
Read Full Review
Read Full Review
Read Full Review
GET STARTED
Start Now
Start Now
Start Now
Start Now
Start Now
Best Live-Online USMLE Step 1 Courses
USMLE Step 1
Live Online Courses
RANKINGS

#1

#2

OVERALL
RATING
COMPANY
Pass Program USMLE
Kaplan USMLE
PRICE
 $4.390
 $3,999
DISCOUNTS
None
None
METHOD OF INSTRUCTION
8 Weeks of Live-Online Instruction
7 Weeks of Live-Online Instruction
COURSE FORMAT
Class Options 8:30am-5pm EST (Monday-Friday)
Class Options 11am-9pm EST  (7 Days a Week)
PASS GUARANTEE
STUDENT SUPPORT
Dedicated Instructor Email Support
Instructor Email Support
ONLINE ACCESS PERIOD
4 or 8 Weeks
7 or 14 Weeks
READ MY FULL
ANALYSIS
Read Full Review
Read Full Review
GET STARTED
Start Now
Start Now
2017 Best USMLE Step 1 Prep Course Rankings
1. Smash USMLE


OVERALL RATING: ★★★★★

Popular and Engaging Video Lectures: Smash USMLE founder, Dr. Adeleke Adesina, has an impressive following among medical students, who love his upbeat and straightforward video lectures and explanations. Some of his most popular videos have been watched millions of times on YouTube!

Extensive Question Bank: The Smash USMLE Question Bank includes more than 3,500 practice questions to help students prepare for the Step 1 and Step 2 CK exams. Detailed explanations help students learn why specific answers are right or wrong. The test bank can also be reset twice, and questions are reviewed regularly to ensure they are up-to-date. Practicing thousands of quality questions is a great way to raise your score on the USMLE!

Performance Feedback and Analytics: The course dashboard makes it easy to monitor your progress and evaluate your performance as you study for the USMLE exams. One glance at the pie chart shows you the percentage of videos you have watched, and software keeps track of your performance on the practice questions so that you can tailor your studies to those areas that would benefit from additional practice.

Basic, Low-Budget Videos: The streaming videos in this course may be popular and dynamic, but they are not in the same league as the professional videos created by more well-known review companies. Adesina's accent is also somewhat difficult to understand in certain videos, although his English is very good.
2. Kaplan USMLE Step 1

OVERALL RATING: ★★★★★

Large Question Bank and Video Collection: Kaplan Medical's USMLE Step 1 course give students access to a large number of exam-like questions in a Qbank and include an extensive video library with 2,000+ questions. Cut hours off of your review time by watching videos at 1.5x their regular speed. The high-quality videos are informative and entertaining, making the large body of material less daunting.

Diagnostic Exams, Quizzes, and Practice Exams: There are many opportunities for students to test themselves on the knowledge they must master before they sit for the exam. Diagnostic tests, shorter quizzes and full-length simulated exams give students practice and targeted feedback on their ability and performance.

Mobile Friendly: All lectures can be viewed from your iPhone an Android device, making it easy to get your study hours in, no matter where you are located. The Step 1 Qbank includes a free app for you to work on practice questions and check answers as well.

International Student Friendly: Kaplan Medical has first-rate options for International Students who are preparing to apply for a residency program in the USA. Live, Live Online and On Demand options are supplemented by immersive In Center learning opportunities and study centers with state-of-the-art facilities, computers, internet access, and helpful staff to answer questions.
3. Board Vitals USMLE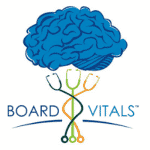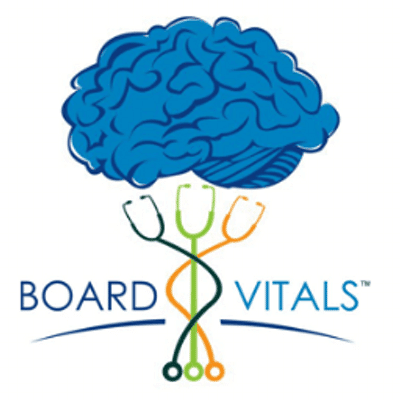 OVERALL RATING: ★★★★★

Exam-Like Practice Tests: A timer helps students keep track of their progress on each question and the overall exam. You can move back and forth among questions, which are designed to match the difficulty level of the questions on the actual exam. You can also choose between the Timed Mode and the Review Mode when answering practice questions or taking a practice exam.

Large Question Bank with Explanations: Detailed explanations and answers for every single practice question form the core of this prep program. You'll have access to 1,500 board review questions to prepare for the USMLE Step 1 exam. Questions are written and reviewed by practicing physicians, medical faculty, or come from 3 leading medical publishers.

Adaptive Learning Technology: You'll get individualized question recommendations based on your performance. After you've answered practice questions and taken a practice test, you can compare your performance to that of other students. Your performance allows the program to suggest specific practice questions for additional study, so that you can focus on those areas that will benefit most from review.

Great Price: For the quality of the material, you can't beat the price. Priced between $79-$199 for up to 6 months of access, this course is a bargain and could easily be combined with other study materials. The pass guarantee makes this offer even better: Board Vitals offers free extended subscriptions to your course if you do not pass the exam for which you are studying.
4. GraduateX USMLE Step 1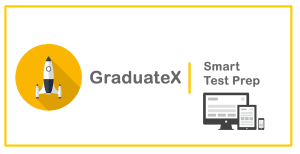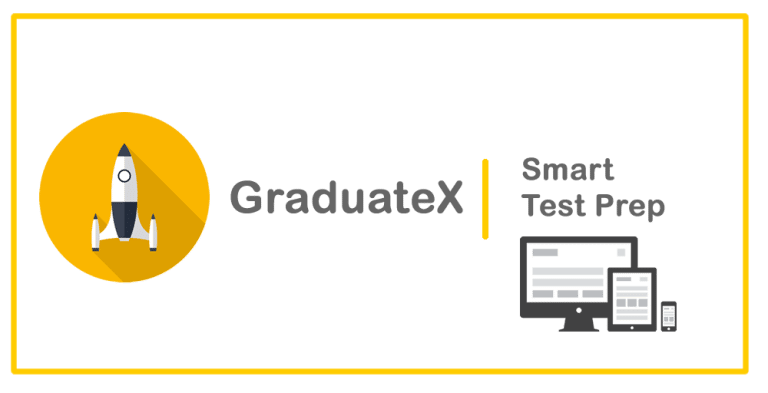 OVERALL RATING: ★★★★★

Large Question Bank:
GraduateX's USMLE Step 1 course give students access to a vast bank of practice questions. For a fraction of the price, you get almost as many questions as the larger, more comprehensive courses. You'll have plenty of time to get through all of the different sections, so don't worry about trying to squeeze all of your studying into a short window.

Mobile:
Don't worry about being in front of the computer for your studying—you can take your USMLE prep on the go with the GraduateX mobile app. While it's not anything earth shattering, it has all of the basics. So, enjoy your access to the study materials when you're out of the office or not at home, as you'll be able to knock out some key lessons while commuting or traveling.

Limited Course:
While this prep tool is great for people who are great at studying at their own pace and with written content, there's a lot that's missing from this review program. For example, there's no video content and it covers only the first step of the USMLE. However, there's plenty of materials for students who have a handle on the information and really just need some repetitive reinforcement and test-taking tips.
5. Becker USMLE Review

OVERALL RATING: ★★★★★

Live Online Classes: Becker's live online classes show expert medical faculty explaining concepts in real time in the evenings and weekends. This is a solid solution if you can't attend a traditional classroom course but need more structure than a self-study course, but you're going to overpay for this offering. You'll get 275 hours of instruction, including integrated cases, and you'll also get access to eCoach for 9 months, in addition to the large question bank.

Large, Highly-Rated Question Bank: The Step 1 Qbank contains more than 2,000 exam-like questions that are frequently updated in accordance with the latest exams. Students report that the questions are on par with other highly-rated question banks offered by competitors. The low price makes it worth purchasing the question bank alone as a supplement if you choose not to buy the entire course.

Guarantee: It's hard to not mention the lack of a real guarantee for passing the USMLE—with the amount you're paying for this course, they should basically hold your hand through the certification process and throw a little party for you once you pass. Instead, you have to jump through hoops and even if you qualify, the refund isn't sufficient given what you originally paid.

Price: This course is priced way out of many people's range—it's almost absurd how expensive the course is, given that there are much better (and cheaper) options out there. I wouldn't recommend this solution for anyone, as it's way overpriced and something that will throw you into debt without guaranteeing that you'll pass the exam.
6. UWorld Step 1

OVERALL RATING: ★★★★★

Extensive Question Bank: UWorld's Step 1 question bank includes more than 2,200 practice questions. It's an excellent learning tool with frequently updated questions. All of the questions also come with detailed explanations, and students can compare their performance to other UWorld users to see how they measure up.

Self-Assessment Exams: Created by physicians, the self-assessment exams closely resemble the format of the Step 1 exam and consist of 4 blocks of 46 multiple-choice questions. Although the USMLE exam contains 7 blocks, completing several of UWorld's self-assessments will give you an idea of your strengths and weaknesses. Each assessment comes with a detailed analysis and an approximate 3-digit score.

Free Mobile App: The convenience of a free mobile app is always a popular feature with students. Practice questions from UWorld's extensive Qbank can be accessed from smartphones and tablets whenever you have a few minutes to spare. The app is compatible with iOs and Android and your progress is synced to a central database, so you can move seamlessly between devices while you study.

No Video Lectures or Additional Materials: This course does not include video lectures or additional review materials to help you go over the material in a more structured way. UWorld's approach to studying consists of practice questions, self-assessments, and the feedback generated from your performance on these tasks.
USMLE Live In-Person Step 1 Prep Courses
1. MedSmarter Test Prep

OVERALL RATING: ★★★★★
Located in Atlanta, GA 30096, USA

Enroll Anytime: While other courses make you wait, MedStarter doesn't. Continuous enrollment means that you can start the MedSmarter USMLE program at anytime. This is a huge advantage bcause you'll have no downtime.

Experienced Instructors: MedSmarter's faculty has experienced professionals who have taught around the world including the U.S., Canada, Caribbean, Middle East, and South Asia.  Their instructors hold MDs and/or PhDs, and have years of experience in preparing future physicians for the USMLE.
6 to 7-week comprehensive review course to prepare for USMLE Step 1 Exam
Subject and System-Based Teaching approach
Small Class Sizes
1 on 1 Study Plans
Test Taking Strategies
Exam Related Anxiety / Stress Management
Time Management
Study Lab Available for Self Study
Coffee and Tea Provided
End of Course Self Assessment
LEARN MORE ABOUT MEDSMARTER
The MedSmarter courses are for students who are interested in a more focused and individualized approach to studying for their USMLE prep.  The programs can be best described as a "hybrid" of tutoring and class room learning.
Classes are offered Monday thru Friday, usually from 9:30 AM t0 3:00 PM (depending on the subject/topic some classes may be longer or shorter).  A typical day consists of lectures, u-world questions, and group discussions.  Students are asked to subscribe to UWorld Qbank.
The Step 1 and Step 2 CK courses are continuous enrollment, meaning students can enroll at any time and start classes at beginning of the next subject/topic. The Step 1 Course is 6-7 weeks and Step2 CK course is 4-5 weeks.  The difference in weeks is due to accommodating for any holidays that may come up during a cycle.
For Step 2 CS, the scheduling is based on the students' needs.  They ask students to enroll at least 2-3 weeks prior to wanting to attend the review program so that they may schedule the standardized patients and instructors accordingly.  They also advise students to leave at least a one week gap in completion of the course and the actual exam date; to ensure time to overcome any weaknesses identified.
5 Day CS Course: Monday thru Friday, with a Mock Exam on Saturdays
3 Day CS Course: Wednesday thru Friday, with a Mini-Mock on Saturdays
Med/Smarter USMLE Reviews:
"In my opinion MedSmarter is the way to go.  Kaplan and falcon do help with content knowledge and have a lot of books and resources but that's it.  You don't get the focused, INDIVIDUALIZED, review that is necessary for you to succeed. 
MedSmarter is a great prep program if you're interested in a focused and more individualized approach to studying for your USMLE Step exams.  I am a detail oriented individual with a lot of knowledge however I did not know how to focus that knowledge on exams.  I often choose detailed answers when they are looking for commonly tested topics.  MedSmarter reviews all the details necessary to be successful on the exam, but They make sure to tell you what you need to know, and for me they were extremely helpful with test taking skills!!! I improved my score from original assessment to actual test over 25 points. I also finished blocks with 10-15 minutes left because I was confident in the answers. I picked and moved on. Even on the exam! It was crazy how well I improved and how easy the questions were after opening my eyes to how to take the test.   I am forever indebted to them for helping me be successful on my step 2ck as I have graduated Med school and well on my way to securing a residency position!! 
At the end of the day if you want content knowledge any program will work, but if you want someone to understand and point out your strengths and weaknesses and work with you to improve those strengths and eliminate weakness MedSmarter is the way to go!!"
 Best USMLE Step 1 Prep Courses
| | | |
| --- | --- | --- |
| Best USMLE Step 1 Prep Courses | Practice Questions | Price |
| Becker USMLE | 2,000+ | $1500 |
| Kaplan USMLE | 2,000 | $2399 |
| Board Vitals | 1,600 | $179 |
| Smash USMLE | 2,000 | $1295 |
| Doctors In Training | 1,020 | $825 |
| U World Step 1 | 2,200 | $429 |
| Graduate X | 1,500 | $289 |
https://crushtheusmleexam.com/wp-content/uploads/2014/11/Top-5-Image.jpg
300
300
James Edge
https://crushtheusmleexam.com/wp-content/uploads/2017/01/Crush-The-USMLE-Logo-300x120.png
James Edge
2017-01-02 23:45:58
2017-08-16 17:05:35
Best USMLE Step 1 Prep Courses
https://crushtheusmleexam.com/wp-content/uploads/2014/11/PASS-PROGRAM-01.jpg
300
300
James Edge
https://crushtheusmleexam.com/wp-content/uploads/2017/01/Crush-The-USMLE-Logo-300x120.png
James Edge
2017-06-28 18:15:25
2017-07-06 22:32:57
Edumind USMLE Pass Program Review
Studying for the USMLE exam is tough! Take a break (you know you deserve it) and read some motivational quotes to pump you up to tackle it all again.
Best USMLE Motivational Quotes
"For me life is continuously being hungry. The meaning of life is not simply to exist, to survive, but to move ahead, to go up, to achieve, to conquer." –  Arnold Schwarzenegger
"Far better it is to dare mighty things, to win glorious triumphs, even though checkered by failure, than to take rank with those poor spirits who neither enjoy much nor suffer much, because they live in the gray twilight that knows not victory nor defeat." – Theodore Roosevelt
No citizen has a right to be an amateur in the matter of physical training…what a disgrace it is for a man to grow old without ever seeing the beauty and strength of which his body is capable." -Socrates
"Too many strive towards complacency as a goal. They stop their urge and desire for discovery somewhere between youth and adulthood… We grow up thinking that the ability to become complacent is the equivalence of success in life… The real beauty, richness, and depth in life can only be found as a constant chance to learn, live, and find life's passion. Passion threatens the complacent, and fills them with fear."
"Stay hungry, stay healthy, be a gentleman, believe strongly in yourself and go beyond limitations." – Arnold Schwarzenegger
"Things don't go wrong and break your heart so you can become bitter and give up. They happen, to break you down and build you up so you can be all you were intended to be." – Charlie "Tremendous" Jones
"So many of our dreams at first seem impossible, then they seem improbable, and then when we summon the will, they soon become inevitable." – Christopher Reeve
"Do not allow yourself to be disappointed by any thing or any person, but rather have faith in all things God is leading you to your ultimate good."
"Comfort is the enemy of achievement."
Keep your dreams alive. Understand to achieve anything requires faith and belief in yourself, vision, hard work, determination, and dedication. Remember all things are possible for those who believe.
"When you fight something stronger than you are, you get to see exactly how strong you are — you push your strength to the limit. When you face something that's just pure ferocity, a pure predator, your own ferocity can let loose."
"Our deepest fear is not that we are inadequate. Our deepest fear is that we are powerful beyond measure. It is our light, not our darkness, that most frightens us. We ask ourselves, who am I to be brilliant, gorgeous, talented and fabulous? Actually, who are you not to be? You are a child of God. Your playing small doesn't serve the world. There is nothing enlightened about shrinking so other people won't feel insecure around you. We are born to make manifest the glory of God that is within us. It's not just in some of us; it's in everyone. And as we let our own light shine, we un-consciously give other people permission to do the same. As we feel liberated from our own fear, our presence automatically liberates others." – Marianne Williamson
Best USMLE Motivational Videos
1. Contender theme:
http://www.youtube.com/watch?v=yuq8UAT-if8
2. Rocky IV training montage:
http://www.youtube.com/watch?v=8UaLL79KJEc
3. Rocky II running scene:
http://www.youtube.com/watch?v=AuULcVaMTf0
4. Gladiator motivational quotes (really good):
http://www.youtube.com/watch?v=zKiW3DH_Ih8
https://crushtheusmleexam.com/wp-content/uploads/2017/06/usmle.jpg
900
1600
James Edge
https://crushtheusmleexam.com/wp-content/uploads/2017/01/Crush-The-USMLE-Logo-300x120.png
James Edge
2017-06-24 10:52:56
2017-06-24 10:52:56
USMLE Quotes and Motivation
You will be spending many hours studying, so it's crucial to find the NCLEX course that best fits your learning style and background.
So here's the good news – we have researched and reviewed all the NCLEX prep courses on the market so you don't have to!
The comparison chart below will help you determine which course best fits your needs.
Best NCLEX Prep Courses
NCLEX Review
Courses
RANKINGS

#1

#2

#3

NCLEX COURSE
Kaplan NCLEX
GraduateX
BoardVitals
PRICE
$499
$289
$99
DISCOUNTS
Save $110
Save $57.80
Get 10% Off
PRACTICE
QUESTIONS
3,000+
4,500+
3,300
SUPPORT
Email
Forum, In-Class
Email
COURSE
ACCESS
3 Months
 12 Months
6 Months
PASS
GUARANTEE
VIDEO
LECTURES
SMARTPHONE
APP
PROGRESS
TRACKING
GET STARTED
START NOW
START NOW
START NOW
Best NCLEX Review Courses
1. Kaplan NCLEX
OVERALL RATING: ★★★★★★

Full 12 Months Of Access: The competition has limited periods and some even require monthly payments, GraduateX gives you access to its course for 12 months. This should allow you all the time you need to pass the test.

Phone Friendly: Easy access to some of the NCLEX-RN questions from your iPhone or iPad is a great perk for any busy nursing students. The mobile NCLEX-RN Mini Qbank includes over 180 test-like questions, allows you to create practice exams, and includes detailed explanations for the correct answers.

Question Bank: Kaplan offers a comprehensive NCLEX question bank with over 3,000 practice NCLEX-RN questions and over 1,000 NCLEX-PN questions. If you don't have the cash to buy a full course, you can opt for month-to-month access to the question bank or purchase the NCLEX-RN® Content Review Guide ebook separately.

Guarantee: Kaplan offers a money back guarantee for their NCLEX Review Courses. Qualified candidates will receive a 100% tuition refund or a free 90 day continuation of their prep course enrollment as long as they meet all eligibility criteria.
---
2. GraduateX NCLEX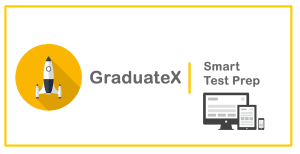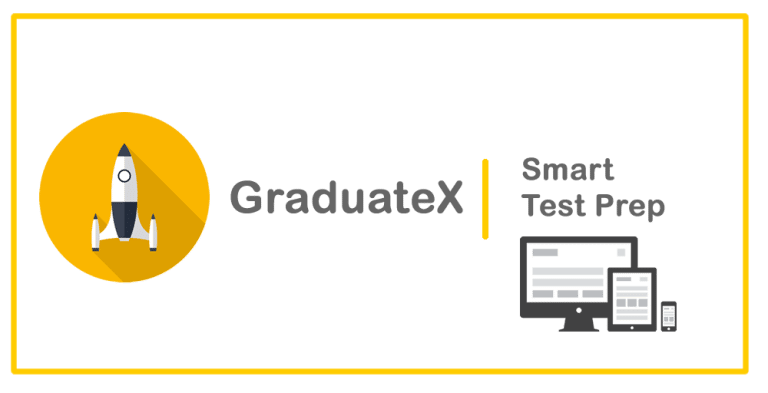 OVERALL RATING: ★★★★★★

Full 12 Months Of Access: The competition has limited periods and some even require monthly payments, GraduateX gives you access to its course for 12 months. This should allow you all the time you need to pass the test.

Best NCLEX Prep Price: The Graduate X NCLEX course is the best value you'll find in NCLEX test prep. Rest assured even if you don't take our word for it theirs a 30 day money back guarantee.

Forums & Support: For most learners having a group setting where you can ask questions makes everything easier. GraduateX through online forums allow you to ask the questions and get the feedback you need to succeed.

Focused On What Matters: This course has no frills or extra bells and whistles. It's based on the idea of community learning, so there's not a whole lot of support options.
---
3. Board Vitals NCLEX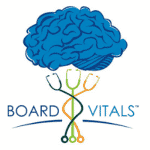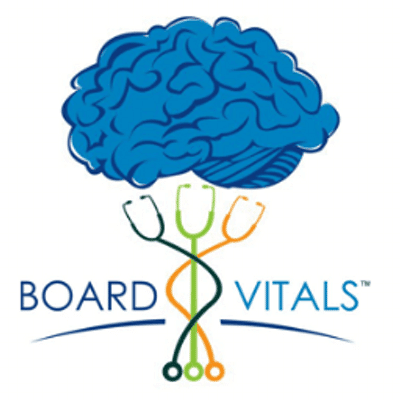 OVERALL RATING: ★★★★★

Pass Guarantee: Free trails and a pass guarantee make this course a no brainer. Even if you don't like it you can always get your money back.  Better yet there are also free practice questions on their Blog to get your started.

Smart Learning Technology: You'll get individualized question recommendations based on your actual answers to practice questions. Board Vitals' intuitive learning management software identifies areas where you'll need additional help to pass.

Large, Updated Question Bank: There's over 3,300 RN questions plus another 1,000+ PN questions from medical publishers and NCLEX question writers simulate the 4 major areas covered on the NCLEX. All the questions follow the format of the actual exam, including multiple choice questions and open-ended questions. The NCLEX RN question bank tends to have more difficult questions than the actual exam which is a huge perk.

Unique Practice Tests: You can create your own customized practice tests by choosing the amount, difficulty level, and the type of questions in a bunch of categories. This allows you to test yourself on the actual questions you need to practice before you take the NCLEX exam.
---
Best NCLEX Courses 2017
| | |
| --- | --- |
|  NCLEX Review Course | Practice Questions |
| Kaplan NCLEX | 3,000+ |
| BoardVitals |  3,300 |
| Graduate X |  4,500 |
| D&D NCLEX Review | 3,500+ |
| Hurst NCLEX Review | RN: 750 |
https://crushtheusmleexam.com/wp-content/uploads/2017/06/NCLEX.jpg
185
298
James Edge
https://crushtheusmleexam.com/wp-content/uploads/2017/01/Crush-The-USMLE-Logo-300x120.png
James Edge
2017-06-19 18:45:17
2017-08-10 20:53:06
Best NCLEX Review Courses
https://crushtheusmleexam.com/wp-content/uploads/2017/06/International-Medical-Graduate-IMG.png
254
367
James Edge
https://crushtheusmleexam.com/wp-content/uploads/2017/01/Crush-The-USMLE-Logo-300x120.png
James Edge
2017-06-19 18:07:57
2017-06-26 22:41:56
International Medical Graduate (IMG)
USMLE Step 1 Study Tips
Because your time is so limited, we want to give you a short, direct informative guide to help you succeed and achieve the USMLE Step 1 score you have aimed for. Don't panic, we have laid out all you need to know below.
USMLE wants you to see medicine differently, make it practical.
Firstly, you should know that USMLE will not test your memory, but your ability to apply basic sciences knowledge in a clinical scenario (vignettes). That means that questions will not sound like:
"What drug class does scopolamine belong to?", but rather:
"Scopolamine is prescribed as a transdermal patch for a patient leaving for a cruise vacation. Which comorbidity would be a contraindication?"
That means that USMLE questions are not direct (first-order) ones, but rather second or third order questions, in this case: A drug commonly prescribed for motion sickness (cruise trip), but is contraindicated in  closed-angle glaucoma.
Or let us put it another way:
"Which receptor will cause the side effects of this medication on patients with glaucoma?"
You will get the hold of this as you go, without a doubt.
Your score should be aimed according to your specialty.
Like in any country, some specialties are particularly more competitive in the United States. Numbers do change from year to year, but there seems to a be pattern to Radiology, Dermatology and Plastic Surgery always requiring higher scores, starting from 240. Other specialties such as Family Medicine, Internal Medicine and Physical Medicine require scores starting from 220, roughly. The average score in the United States is of 220. So if you haven't decided which specialty to go, we recommend you to aim for 240. If you have, on the other hand, get the latest information on the average matching score.
Anxiety is a part of the deal, but let's put things into perspective.
Secondly, feeling overwhelmed is a commonly exacerbated symptom amongst students taking the USMLE, therefore, here is a formula we can't recommend enough:
2 months of Video Lectures from a Prep Course of your choice with Review books +
Question bank of your choice (do it 2-3 times) +
Parallel to the first two: Read First Aid Step 1 at least three times, taking notes.
The last month before the exam you will be working a lot, mostly with your notes and with First Aid, basically, this formula prepares you for that period.
Pacing your study and following CRUSH's simple rules is a time-saver.
Thirdly, let's us lay out five golden rules when it comes to your study schedule:
Start from the subject you are less comfortable with (Biochemistry, for example);
Study 50 minutes, rest 10. Or if you prefer, 1 hour 40 minutes, and rest 20 minutes. Those cycles should be repeat four times. You can have two blocks or four cycles each like that a day.
Resting is crucial. Take one day off from studying weekly: forget about the exam, do other things you also enjoy, even if while doing them you can't help but diagnose everyone around you now.
Before exam, do at least 4 full-length exams with timing before your USMLE exam date. This will help you fight away that anxiety like a ninja, you are very prone to succeed if you are acquainted with the real exam conditions.
When doing a question bank, take notes on every question, write down the concepts, make diagrams.
The Prep Course should fit your needs.
Additionally, an imperative part of your success is knowing which USMLE Step 1 prep course works for you. CRUSH team has tested and set them out for you, not to mention the discounts you can get through our website.
First scenario: If you are still a medical student, you might be running out of time between classes and finals, so you need both mobile access, as well as extended subscription time, in that case we recommend Smash USMLE: you can get it for a whole year, watch 250 hours of video lectures and download a free smartphone app. Another great learning venue would be Becker, since it offers a very similar deal!
Second scenario: If you are an international medical graduate, for example, and are no longer in medical school, you might have more time to concentrate on your exam alone and more intensively, so Kaplan USMLE might be the choice for you, with a 3-month subscription.
Third scenario: if money is tight, but you still want to make the best out of your test preparation, we highly recommend Board Vitals and GraduateX. Moreover, we offer discounts on them, as well!
Ultimately, you can test all demo versions of the five prep courses we mentioned and test drive yourself.

Books, books, books…
A great amount of students will go online and read about all the prep books and be convinced they need all of them. Remember, you can't read Harrison's Principles of Internal Medicine or Gray's Anatomy before your exam. That's ground learning, that's past you, we are focusing on reviewing now (even if you have studied abroad in another language!). So before thinking books, make sure they are review books with high-yield information — principles you are very likely to see in your exam.
Like all great works, USMLE is full of classic questions, and people who write review books know that. They have done the work for you. There will most certainly be a question about a farmer with organophosphates poisoning, the flushing side effects of atropine-like drugs, or say, if it's a genetic condition, USMLE Step 1 will always present it with the classic patient and his/her origin, for example, sickle cell anemia is commonly seen in children. USMLE won't test you for the exceptions, but rather with the most common drugs, side effects, presentations, causes. As said, it is a classic.
We, at CRUSH, it seems,  have reached a consensus that there are roughly three strategies to decide which are the best USMLE Step 1 review books for you:
Buy a complete series. By doing this, you can be sure that all the material is covered and that it won't repeat itself. Also, the repeating design, writing style is also a big plus.
Buy the best book for one subject from different series. You might need a little more time doing research, but if you feel comfortable with different books from different series, then this is a good way to go.
You might find out that Kaplan's books are great, but you're just not ready to replace Pathoma and Microbiology Made Ridiculously Easy for their respectives in the series.
We don't recommend you to buy two or more books on one subject. You should believe us when we say: All the material you need will, one way or another, be covered either in your review books, question bank or First Aid.
No matter which one of the above you go for, remember: buying the latest edition of First Aid Step 1 will ensure your being on top of the newest mnemonics and high-yield facts.
First Aid Step 1 is not an addition to your review books, it is simply a must-have. You might want to bind it to make it easier to read, as well.
Making mistakes in the question bank is also learning.
You don't have to feel demotivated if you miss a lot of questions while doing your question bank. The question bank is a learning tool, so are the mistakes you will make. You have to relate to the question bank as an online book: it's a perfect place to make use of trial-error, and do not feel as if you're not improving if you do miss questions. So to access your progress after the first round of questions would be very demotivating! It is recommended to do a question bank fully two to three times.
USMLE Step 1 Study Tips
Understand your brain and the way it learns better, use this in your favor.
The 1-3 rule. You're a doctor to be, so use that knowledge in your favor: Your brain has a learning schedule, so work around it. Take into account that the adult brain needs to reencounter a material around 48 hours after the first time you were introduced to it. So how can you apply this? Solve a test block, for example, say, of 40 questions per block. If you solved it today, make mistakes, read the explanations for the question in the test bank and move on. Two days later make notes from this exam. Long story short: you need to be introduce to the information on day 1, and reencounter it on day 3. Before your test, you can freely review these notes.
Note taking: go old school. There is no best way to take notes, if you've been to medical school, you have by this time found out the method that best works for you. A lot of people prefer to type, instead of writing, but if you are a medical student you do know that by writing you do remember more by using different parts of your cortex, rather than just typing. It also goes without saying that you would spend a lot of more time inserting symbols (arrows, for instance) into your notes than if you simply wrote them down in form of a scheme in a notebook.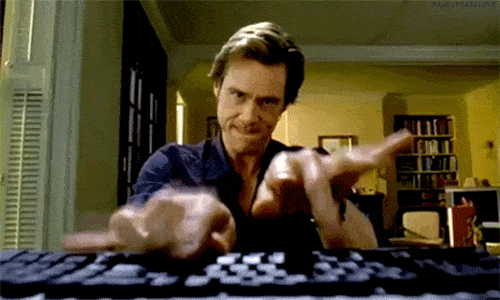 The Feynman method. A lot of students struggle without a study partner, in our opinion, even though this is a great we-are-on-the-same-boat strategy, we have another solution for those who prefer to work on their own time, or simply on their own. Another great strategy to optimize your learning is by becoming a proud adept of the Feynman Study Technique. It is based on using different parts of your brain to quickly retain information and works in simple four steps: First, pick a topic, read about it; second, pretend to teach yourself out loud (this is very important!); third, if you get stuck during the explanation: revisit the book; and fourth, repeat the process using analogies, simple language and connecting facts. So, keep in mind, a study partner is great, but here's a simple (and effective) solution.
USMLE Step 1 Mock Exams
The mock exam is your best score predictor.
We all need a little motivation, so the best way to assess your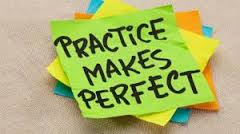 USMLE Step 1  score is by taking mock exams. They look just like the test itself. Turn off your phone, and get ready for an eight-hour task. After that, do something relaxing: go binge watch your favorite show, go out dancing, have a cup of coffee with your friends, shift your mind from the test prep and the next day you will be fresh as new!
USMLE Planning
Plan, plan, plan, when nothing else: plan.
If you're very insecure about whether you are ready or not to schedule your test, get an organizer and write the amount of work you need to get done everyday, item by item, and see how much time you actually need. You can do a check-list if you like the concept better. If you feel like that is not enough, here is a little insider's trick that seems to work: say, by the time you have completed 10, 20, X number of items from your USMLE Step 1 prep to-do list or check list, you give yourself a little reward. Remember that nice bag you had seen the other day? Or, say, a boat ride, bike rent, a pair of nice shoes (dress for your future job, right?), or even a tattoo. Have yourself a merry little holiday! You can actually put these rewards into the list and as you complete your milestones, go out there and get what's yours.
Take-home message: life-long learning is part of being a doctor.
Lastly, remember: your USMLE Step 1 preparation isn't supposed to be a burden! Take one thing at a time and you will find out that by the end of this experience you have made nothing but a better doctor out of yourself. When you started medical school, for example, by the time you've finished it, you will see guidelines changing, new drugs appearing, others becoming obsolete, and you need to adapt to those innovations all the time, life-long. Keep being curious, keen and hard-working — the more positively you relate to your studying experience, the more positive the outcome will be.
Good luck!
https://crushtheusmleexam.com/wp-content/uploads/2017/06/tran-mau-tri-tam-57714.jpg
466
700
James Edge
https://crushtheusmleexam.com/wp-content/uploads/2017/01/Crush-The-USMLE-Logo-300x120.png
James Edge
2017-06-02 16:50:11
2017-06-04 21:03:42
USMLE Step 1 Study Tips
Finding the right MCAT prep course is one of the most important steps on the way to becoming a Doctor. You'll be spending countless hours studying so it's crucial that you find the course that fits your unique learning style best.
That's why we have detailed comparison tables are below to help you pick the best MCAT prep course to go with.  Here you can compare MCAT practice exams, flashcards, video lectures and more. This is all here to help you pass. If you have questions or comments feel free to leave them in the comment section below.
Some of the links on this chart are affiliate links, meaning I get small commission (used to fund this website) when you purchase by clicking through. Don't worry though, by using the MCAT promo codes and MCAT review course discounts you'll get the best possible deal.
Best 2017 MCAT Prep Courses
MCAT Exam
Courses


RANKINGS

#1

#2

#3

COMPANY
Kaplan MCAT
Magoosh MCAT
 The Princeton Review MCAT
PRICE
$1,999-$2,799
$149
 $1,699-$2,399
DISCOUNTS
 Save $250
None
 None
COURSE FORMATS
Online Self-Study, Live Online
Online Self-Study
Online Self-Study, Live Online
FULL-LENGTH PRACTICE EXAMS
13
 3
13
VIDEO LECTURE HOURS
100
 300
 525
PRACTICE
QUESTIONS
1,000
 735
 1,000
NEWEST AAMC MATERIALS
PREMIUM OPTION
 
HIGHER SCORE
GUARANTEE
EBOOKS
 
FREE
MOBILE APP
FLASHCARDS
 
COURSE PLANNER
COURSE EXPIRATION
 Until You Pass
 270 Days
12 Months
GET STARTED
START NOW
START NOW
START NOW
1. Kaplan MCAT Test Prep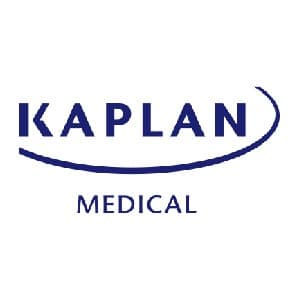 MCAT Channel: Kaplan's MCAT Channel gives students access to live lectures from 1st-rate, experienced MCAT teachers 6 days a week in addition to on demand, pre-recorded content that is available 24/7. Best of all recorded episodes can searched by interests, study needs, or even your favorite professor!
Wide Range of Course Options: Kaplan provides students different options to prepare for the MCAT above and beyond the competition. This makes it more convenient for you for studying anywhere. Choose from in-person classes, a live online course, an on-demand self-paced class, an intense 6-week summer live session in any of the 4 cities across the USA. Live and live online private tutoring options are also available.
Higher Score Guarantee: Kaplan's courses come with a guarantee we all can believe in. If your score doesn't go up, you can do the same program again at no extra charge, or (the best part) you can ask for your money back. You can study up until the very day of your exam with Kaplan's course materials, which do not expire until you take the MCAT.
2. Magoosh MCAT


Visuals: When it comes to study guides, this package provides you with in-depth explanations and advice like other products, but it also has an amazing visual representation of many concepts. With full color visuals on every page, you're going to really see what is being covered. This type of visual experience also breaks up the content, giving you a breather during your study sessions.
Encompassing Package for Students: The Examkrackers study package comes replete with six preparatory materials that cover physics, chemistry (orgo and general), psychology & sociology, biology 1 and 2, and reasoning skills. Also, within each section, there are lectures – 24 questions for each lecture to reinforce the learned concepts – and plenty of descriptive information to hammer home the key concepts.
Exams : Though there are plenty of study materials within this package, the simulated MCAT practice is really unmatched. The practice section of this package comes with 32 topical exams that are 30 minutes each and mimic the actual MCAT format. This should be plenty of practice for any test taker, especially given that this is a supplemental study package.
3. The Princeton Review MCAT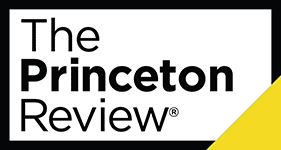 Self-Paced, Online, Live and Tutoring Options: Students can choose from a different number of course options that will appeal to virtually every type of learner from visual, auditory and more. Whether you want to learn from the comfort of your own home, attend a live, in person class, or spend six weeks in the summer at an intense workshop, The Princeton Review has a course for you.
Quality and Quantity of Study Material: No matter which course they choose, students will benefit from an impressive number of practice questions, practice tests, online material, videos, and proprietary learning software (amplifire learning tool). The Princeton Review also stands by the quality of its instruction by offering satisfaction and money back guarantees.
No Free Trial or Flashcards: Many students like to try a review course out to see if it is compatible with their learning style, or to compare it to other options. The Princeton Review invites students to take a free online test and attend a free workshop, but trying out the actual materials requires purchasing a course.
Best MCAT Prep Course Rankings
| | | |
| --- | --- | --- |
| MCAT Course | Company | Price |
| 3. | Magoosh MCAT | $150 |
| 2. | Kaplan MCAT | $1999 |
| 1. | Princeton MCAT | $1699 |
https://crushtheusmleexam.com/wp-content/uploads/2014/12/top3.jpg
450
450
James Edge
https://crushtheusmleexam.com/wp-content/uploads/2017/01/Crush-The-USMLE-Logo-300x120.png
James Edge
2017-05-30 18:19:04
2017-08-10 20:46:09
Best MCAT Exam Prep Course