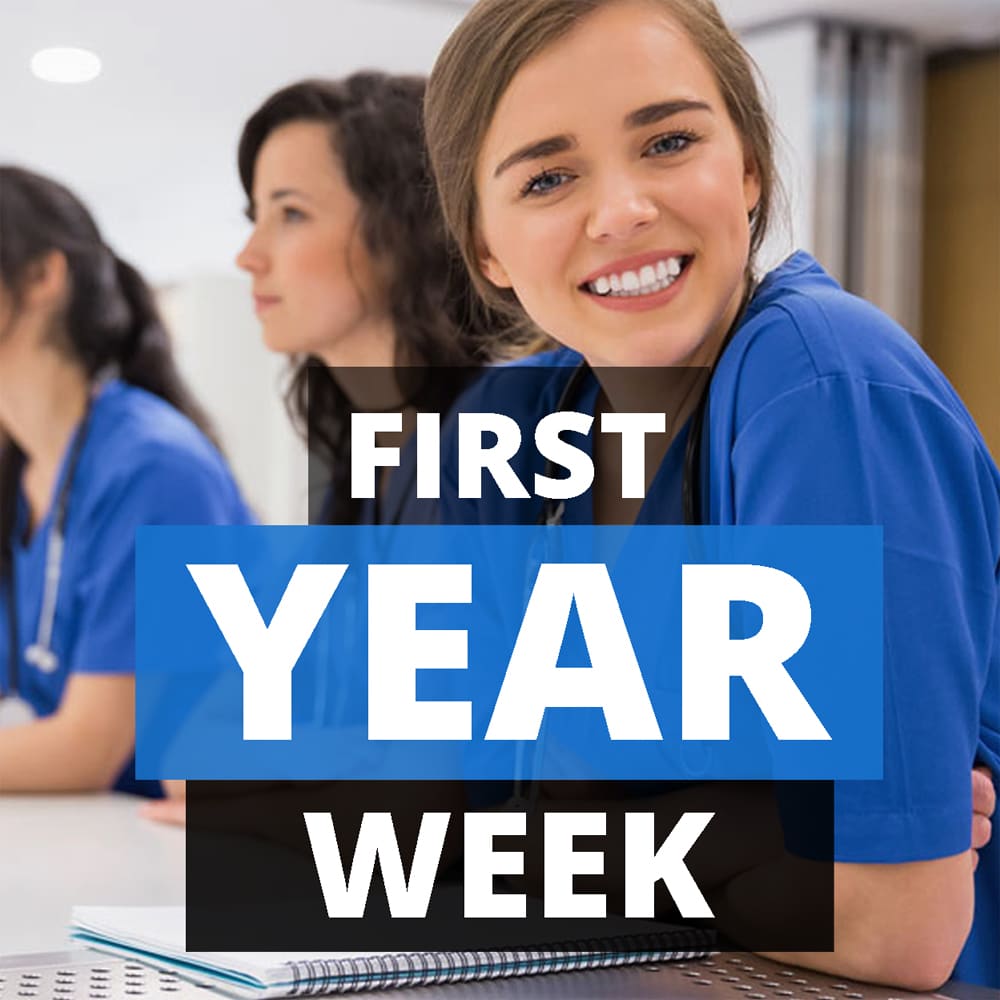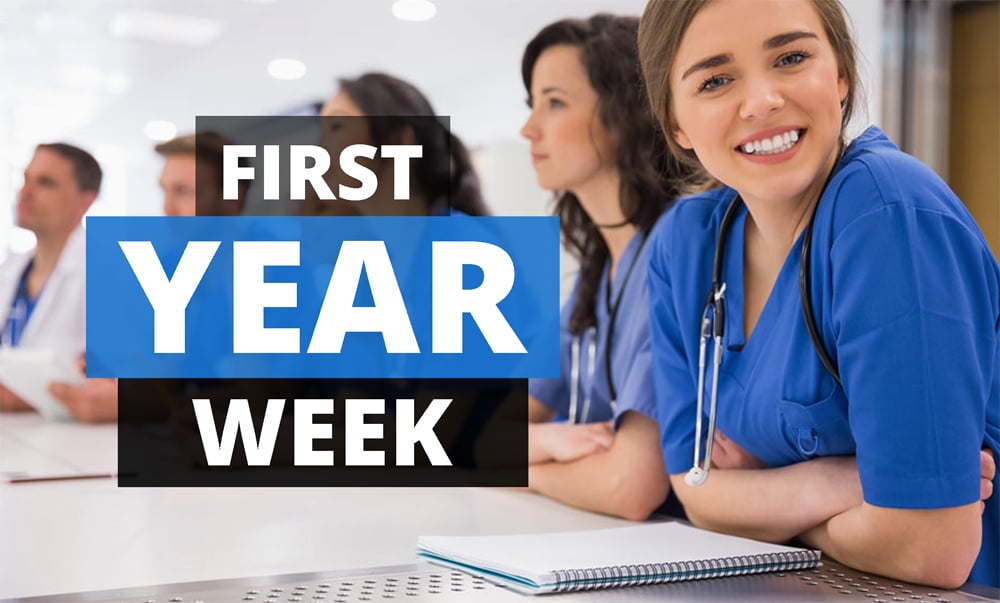 What's it like as a 1st year Medical Student?
So you've been accepted to medical school.
Congratulations!
Now comes the real challenge — becoming a doctor.
You've probably heard medical school is ungodly hard, only the best of the best can survive. For many, not knowing what to expect makes the weeks and months leading up to the first day of classes much more stressful than it should be, and the transition to a new school (or back to school) is already stressful enough. Once you get through orientation, you'll be in the thick of learning as much as possible (cue the overused comparison: drinking from a firehose). So what can you expect those first weeks back as a first year medical student, and how can you plan to help make that transition smooth? Here is what an average week looks like first year (keep in mind every program will be a little bit different on a day to day schedule):
Average Medical Student's Week (Monday — Friday)
6am: Rise and shine, plenty of time to shower and eat before heading out the door at 7am. Pack some snacks and a lunch, grab your coffee to go. Bring your exercise clothes, gym bag, towel, and toiletries if you're going to the gym
7:30am: Arrive at school. Lecture starts at 8:30, so find a study spot (lecture hall or library) and do any pre-reading for the day (it feels unnecessary but I guarantee reviewing materials before seeing them in lecture will make everything run much more smoothly and help keep you on track.
8:30am-12pm: Lecture straight through, probably some short breaks. Keep yourself energized and hydrated early and often with snacks and water.
12pm: Lunchtime. This is a great time to relax if you need it (some mornings can be more difficult than others. If you have energy, buddy up with some other students and prep for the afternoon problem-based learning/anatomy lab/histology lab/clinical skills session
1-4pm: This will usually be problem-based learning (PBL) small groups, anatomy lab, histology lab, or clinical skills training. If you had time to prepare at lunch, you'll be all set to totally dominate the session, and if it's a lab, you might be able to finish it and sneak out a bit early. Preparation is always a good idea.
4pm: Head to the gym or wherever your choice of exercise might take you. Watching or listening to lectures while on a treadmill or elliptical is a great way to continually hammer concepts into your memory. But it's also OK to take this time to recharge — there's more studying to be done later. It's important to block out time to exercise at least a couple times a week, even if it's just taking a walk around campus with a buddy. I always recommend showering after a workout, since sweaty studying is no fun. If you exercised the day before, you can jump right in to studying.
5pm: Hopefully you brought a post workout snack and it also may be time for more coffee. Grab your goods and head to the library or a study room. The goal is to finish all your heavy duty studying before you go home. Focus hard on reviewing and summarizing lecture notes, watching videos from other resources that complement what you learned today, reading from recommended text book sections. This is the hardest time to focus after a long day, but it's the most important time. 5pm is also the time most extracurricular clubs and activities will meet. Plan your exercise and study routine around 1 hour meetings. They usually come with food, so that saves you time by not having to cook later.
7pm: Head home. Pat yourself on the back after a long day, and get ready to wind down before tomorrow. (If it's Friday, plan to do as many chores as you can. It isn't sexy to do laundry, clean, and shop for groceries on a Friday evening, but your weekend-self will thank you for spending 2 hours now. And that still gives you time to go out with Friends from 9pm onward)
7:30-8:30pm: Dinner time. This is a great time to learn to cook if you don't know how (it's enjoyable and can be therapeutic as a way to accomplish something on hard days). Sit down with your friends/family, or bust out your streaming service to watch another episode or two of Scrubs.
8:30-9:30pm: Check in your schedule tomorrow. Make sure you have all your materials printed. Take time to do a quick overview of the lectures or labs if they are posted beforehand and plan what you want to accomplish during your study time at lunch and in the afternoon.
9:30-10pm: Relax. Watch some TV, read a book, let your mind cool off. If it's a test week, you might not get that luxury, but if it isn't, make sure you're preparing yourself to get 7-8 hours of sleep.
What's a Medical Student's Weekend Look Like?
7am: Assuming you made it to bed at a reasonable hour, weekend mornings will be the most productive time while everyone else is still asleep. Eat breakfast and shower, pack up a lunch and snacks, then get out of your house/apartment.
8am-1pm: Arrive at your weekend study spot (coffee shop, library, study room on campus). Weekend studying should be a split between reviewing material from the previous week and preparing for the upcoming week. Plan to split that time 50:50, unless you have a graded test/quiz that requires extra review time. Take breaks to walk around, stay hydrated, eat snacks. If you have an anatomy test, Saturday morning is the best time to have the lab all to yourself.
1pm-5pm: This is open time. If you have a test, study. If you planned well and have finished all your work, take the afternoon off to go hike, shop at the mall, see a movie, or just hibernate on your couch. If you didn't do your chores on Friday, now is the time.
5pm-7pm: Cook dinner and meal prep lunches for the week. You can make 5 days worth of meals on Sunday, put them into individual containers and it becomes grab-'n-go meals for the week, saving you time and money.
7pm-9pm: Plan your next day and week, review any lecture or lab material for Monday.
9pm: Watch some TV, read a book, wind down, and get to sleep by 10 or 11pm to get a full 7-8 hours of sleep.
---

Best 1st Year Medical Student Tips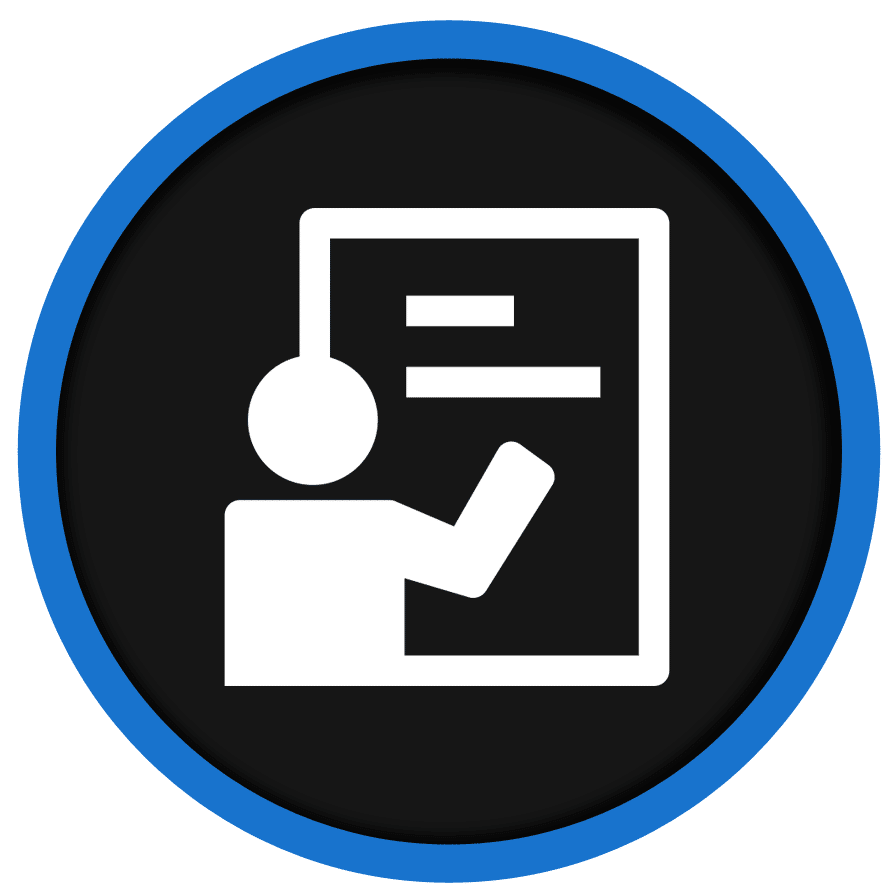 Learn to study alone
While there are advantages to studying in groups, it is almost a guarantee that you can be more efficient when you studying alone (with some exceptions). That's not to say don't work with your classmates ever. Share your notes, summaries, and outlines with others. Offer to help explain concepts you are working through. But when it comes to reviewing your notes, reading books, and watching lectures and videos, doing them by yourself will help you stay focused and prevent you from worrying about what everyone else is doing. You do you.
---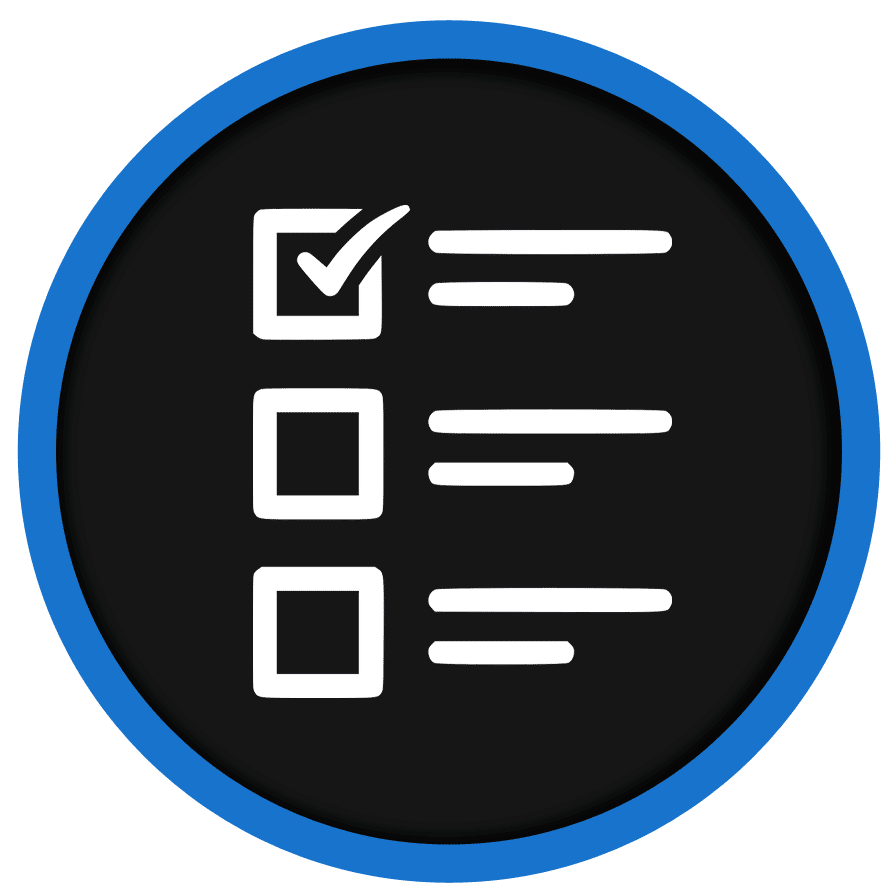 Use a to-do list app
Keeping track of everything that needs to be done in a day can be a challenge, and nothing is worse than showing up unprepared because you forgot about a quiz or lab assignment. Find a to-do list app that works with both your computer and smartphone, and track everything you are doing and everything you need to do. Prioritize your tasks by assessment dates and overall relevance. This takes some time to work out, but eventually you'll discover what things matter and what things don't. Which brings up the next point…
---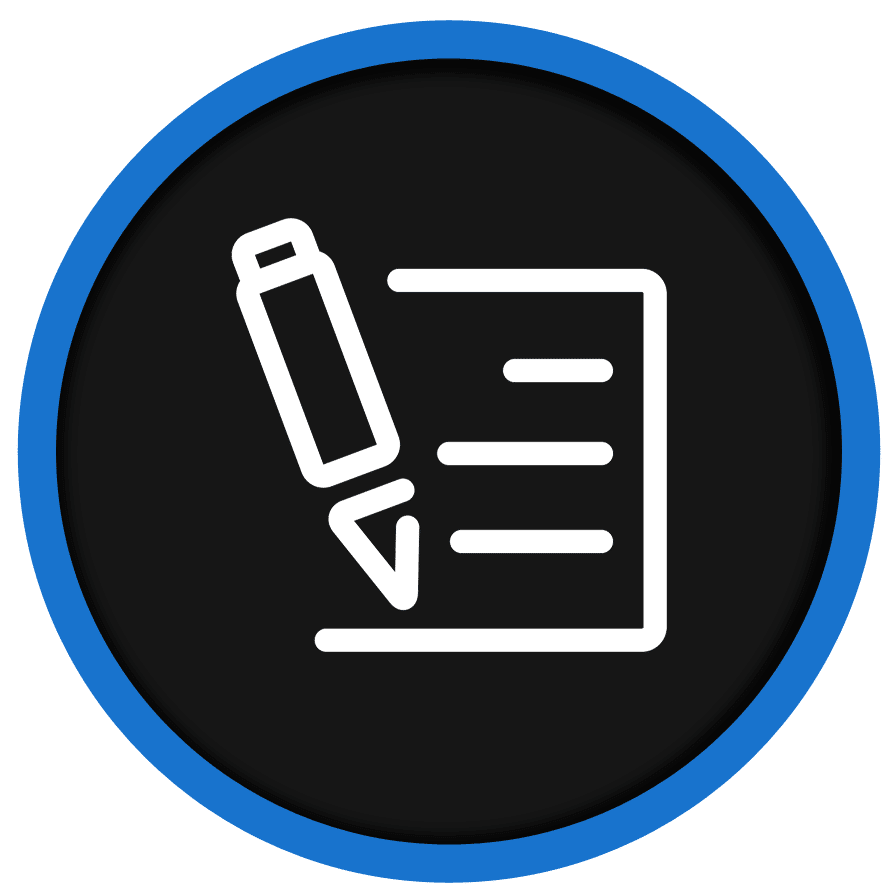 Find some non-lecture resources you like
Many professors are very good at teaching material in multiple ways to students and focus on what is most important for you to know. But some are not. When you come across those faculty who are not gifted teachers, be prepared to use another resource to supplement lecture (or replace it all together). Most students will tell you it's too early to use any board review materials (like First Aid or the BRS books), but they can really help you identify what is relevant and important, and give context to poorly organized lectures.
---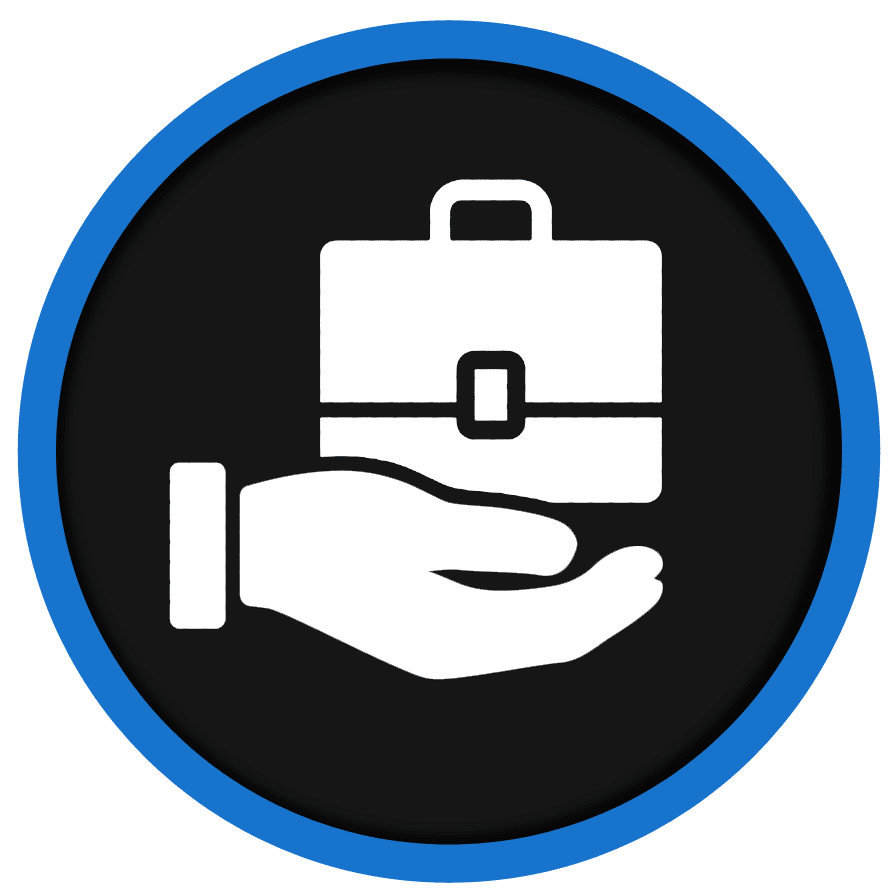 Treat school like a job
This may seem obvious, but you'll come across classmates who approach medical school like college (skipping class, cramming last minute, being distracted on campus). From day one, establish the mentality that when you are on campus, you are there to work. Go to the library in between lectures, put a flashcard app on your phone to review during downtime, use breaks between lectures to start summarizing your notes or reviewing for the afternoon session. The more work you accomplish during the day, the less time you'll spend worrying about what you didn't get to at night. You will usually have something that will need to be done in the evening after you leave, but you can avoid having hours and hours of work to do at home by efficiently using your time during the day.
---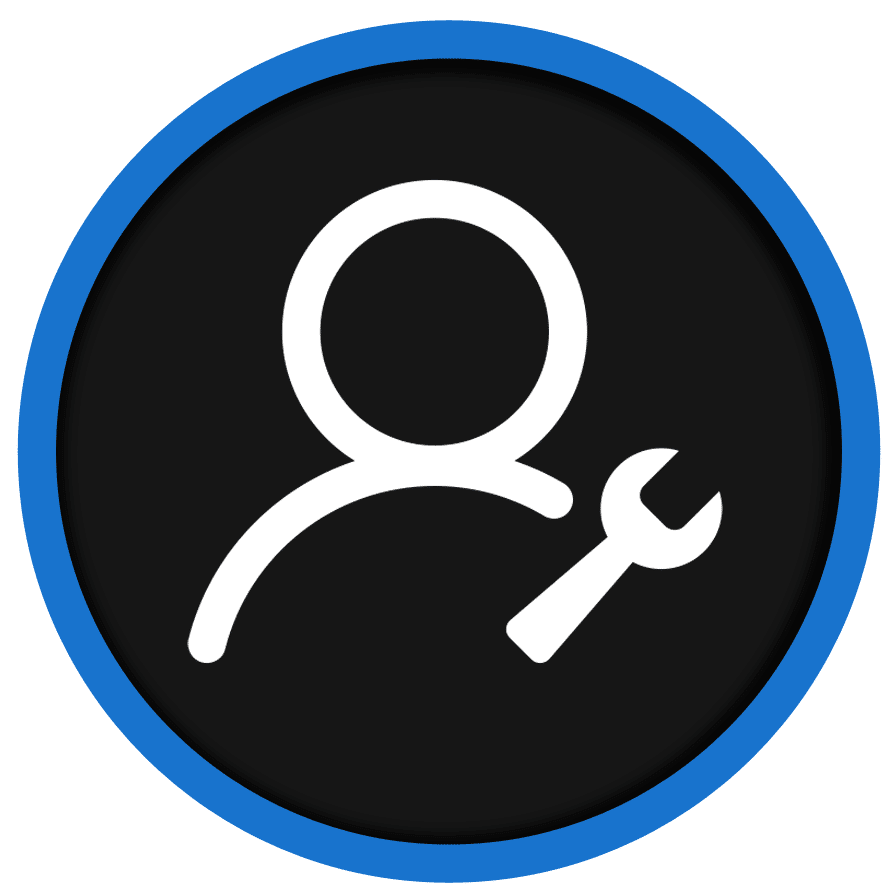 Prioritize healthy eating, exercise, and sleep
There are very few (maybe even 0) reasons to ever compromise on healthy eating, exercise, and sleep during medical school. You can make it through all of first year and most of second year eating right, exercising 4 times per week, and getting 7+ hours of sleep every night if you commit those things as top priorities. Enter medical school with those goals and work with those goals in mind as a reason for everything you do. Make decisions about studying, taking breaks, shopping, and chores based on achieving those goals, and anytime you don't achieve them (get to bed late, miss the gym, order pizza out of necessity and not choice), take a moment to think about why and try to fix it for the future.
Now that your first week is over, prepare to take and pass the USMLE Step 1 exam on your first try. We've compared all the best USMLE prep courses so you don't have to.