RATA: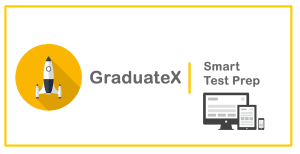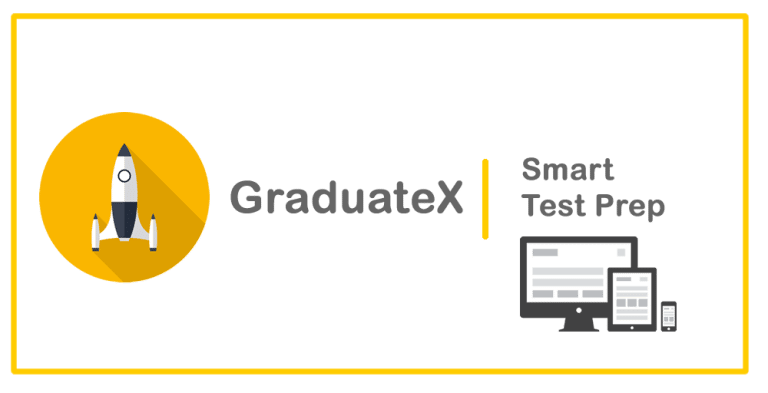 GraduateX USMLE
review prep gives you a simple and customizable way to study for the United States Medical Licensing Examination

, Pass 1.

It's best to use this course as early as possible during your studying track

,

as the sooner you delve in using the platform's finely tuned strategies

,

the less time you'll have to devote to your preparation

.

With a number of features that are available either online or via mobile devices

,

you'll have plenty with which to work wherever you are

.
While they may not have video lectures and don't offer some of the features that the heavy hitters of the USMLE prep industry do

,

it's a simple and cheaper route on which to go

. Hekk,

if you're in the market for a smaller

,

yet still comprehensive option

,

this could be your best bet

.
Prosperità
1.

Mobile Option
While it's not the best mobile application within the USMLE prep industry

,

GraduateX offers a great tool for anyone who needs to bring their studying on the road

.

The app gives you the chance to access the many strategic lessons or practice questions that will get you ready for the exam via your mobile device

.

It's a simple

,

yet powerful tool that not all preparatory courses offer

. Hekk,

take advantage of the mobility that GraduateX provides

.
2. garanzija
Some of the top-rated courses don't have any type of refund or guarantee

.

While this isn't a huge detriment

,

the ones that do offer this assurance definitely score some points with students

.

GraduateX offers test-takers a

30 flus lura ta 'garanzija jum. Dan jagħti professjonisti mediċi prospettivi ċans biex verament dip għajnen tagħhom u tittestja l-ilmijiet ma dan il-kors. Jekk int mhux kuntent bil kif huwa struttura u l-istruttura ġenerali, ma fret, kif int ser tingħata flusek lura!
3. prattika Mistoqsijiet
B'aktar minn 1,500 mistoqsijiet prattika, int mhux se jispiċċaw ta 'materjal ma' dan il-kors. GraduateX tinkludi numru ta 'mistoqsijiet rilevanti u torganizza tagħhom fiċ-triq ta' tagħlim li uniċi għal kull test min jakkwista. Peress li l-kontenut huwa disponibbli permezz tal-mowbajl, int ser tgawdi tieħu dawn il-mistoqsijiet miegħek fit-triq. u, jekk għandek xi mistoqsijiet, it-tim GraduateX se tingħata tweġiba għalihom u jiggwidawk-risposta.
4.

Memory Enhancement
Parti mill-diffikultà tal-USMLE huwa l-ammont kbir ħafna ta 'informazzjoni li huwa neċessarju għalik li taħżen ġewwa li l-moħħ diġà skomdi tal tiegħek! Hekk, GraduateX maqtula permezz tal-muntanji ta 'gwidi li jtejbu l-memorja u sabet diversi strateġiji ewlenin biex tinkludi fil-kors tiegħu. Wieħed ta 'suġġetti ewlenin u uniku tagħha jiffoka fuq il-ħafna modi kif inti tista jsaħħu memorization tiegħek ħiliet dan jgħin il-formuli, termini, u dijagrammi. wkoll, huwa għandu jgħin biex inaqqsu l-ammont totali ta 'żmien li għandek bżonn biex tistudja!
5.

Simplicity
Inti qed tmur biex tara xi ħaġa simili fis-sezzjoni Cons, rigward dan il-kors li "bażiku." Imma,

while some consider simplicity to be a bad thing

,

there are many learners who prefer a black and white approach to studying

.

GraduateX USMLE prep is the bare bones version of a review course—there's nothing outside of the essentials for this product

.

The company has gathered only the most important information and strategies for taking the test

,

and grouped these nuggets of wisdom into a palatable online prep course

.

You're going to get community questions as a unique feature

,

but other than that

,

this is a limited prep tool

.
cons
1. video Lectures
With the GraduateX USMLE review

, int mhux se tikseb l-aċċess għal kollezzjoni video estensiva, bħala l-lekċers huma limitati għal verżjoni bil-miktub. Filwaqt li mhuwiex essenzjali għal dan it-tip ta 'prep, kumpaniji oħra joffru s-servizzi video. Hekk, jekk int student indipendenti li ma jeħtieġx informazzjoni viżwali u lectures, dan mhux se tkun kwistjoni għalik. Madankollu, jekk inti tippreferi li niżel fi klassi permezz ta 'video link, dan se jkun turnoff għalik matul il-proċess tax-xiri.
2. bażiku
Filwaqt korsijiet oħra jkunu investew ammonti sinifikanti ta 'ħin u flus fil dashboards u l-programmi tagħhom onlajn, GraduateX fuq in-naħa aktar sempliċi. Hemm verament mhux wisq biex dan il-kors, kif huwa dwar sempliċi kemm jiġrilha. Għalkemm dan jista 'ma jkunx ideali għal xi studenti,

others will like the simplistic take on USMLE prep

.

There's nothing here but strategies

, mistoqsijiet,

and terminology breakdowns—you just need to decide if this is what you want out of your course

.
Konklużjoni
GraduateX's USMLE review is one of the best options for those who don't want to spend a fortune on test prep

.

There's not any shiny bells and whistles in this course

,

but it has the essentials and a lot of test-taking strategies and memorization technique tips

.

If you want to just try it out

,

use the money back guarantee to assure that you pay only if you are satisfied with the layout and structure of the course

.
Thanks to the mobile prep tool and flexible year one plan

,

you'll have plenty of time to get through the course's

1,500+ mistoqsijiet.

If you have questions of your own

,

the experts at GraduateX will provide thorough answers to your inquiries

. wkoll,

the community for this course will help you through certain sections

,

as you can see with what other students are struggling

. Kollox ma 'kollox,

this is a great review tool for people who just need some general direction and targeted practice

.
GraduateX USMLE Review Breakdown
| GraduateX USMLE REVIEW | QAWWA |
| --- | --- |
| 1. | garanzija |
| 2. | Simplicity |
| 3. | Memory Enhancement |
| 4. | Mobile |
| 5. | prattika Mistoqsijiet |
sommarju
riveditur
reviżjoni Data
Punt riveduta
https://

crushtheusmleexam.com/wp-content/uploads/2016/10/Graduate-X-Logo-square.png
1000
1000
James Xifer
https://crushtheusmleexam.com/wp-content/uploads/2017/01/Crush-The-USMLE-Logo-300x120.png
James Xifer
2018-05-12 06:06:53
2018-01-10 22:00:00
GraduateX USMLE Step

1 reviżjoni