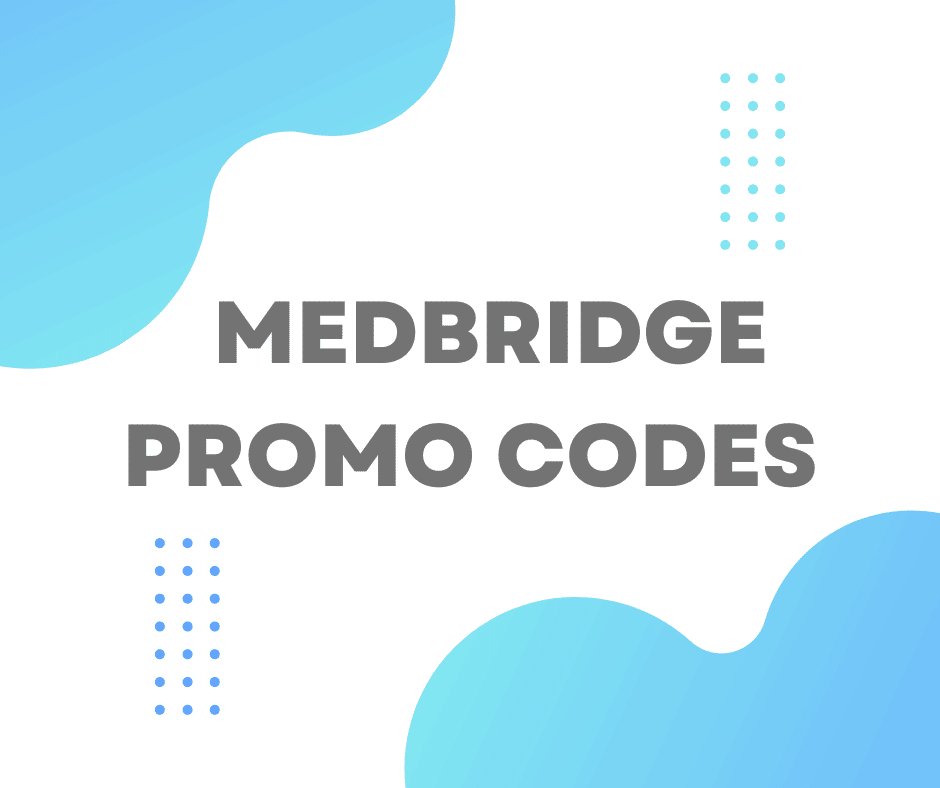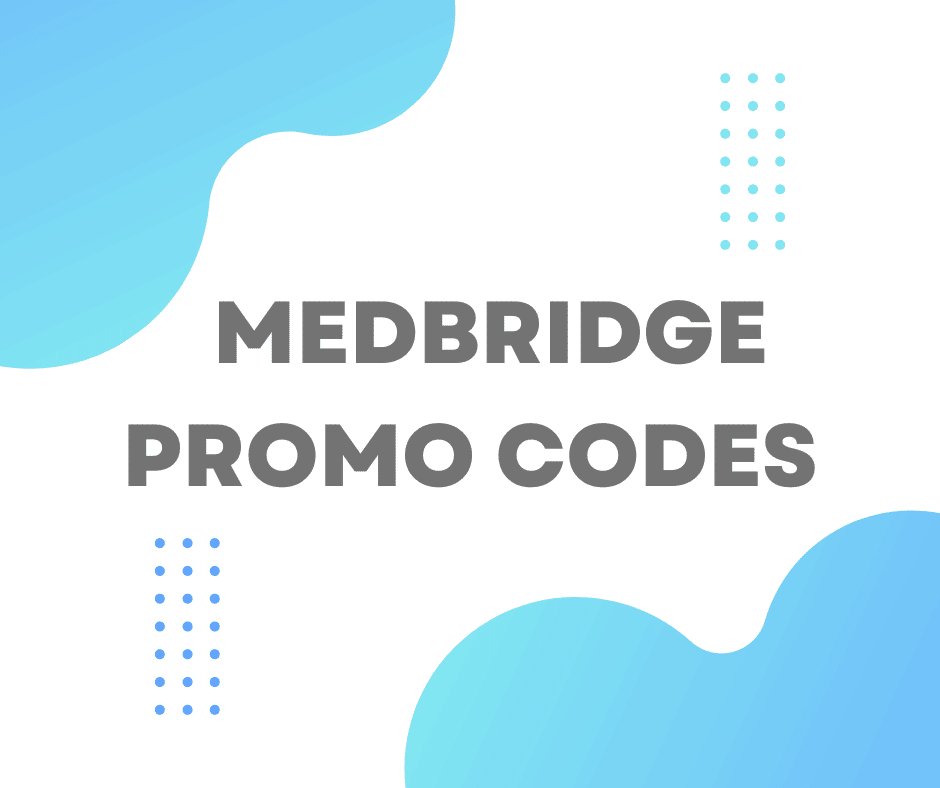 MedBridge Discounts: Save $150 Today!
Do you need to complete continuing education units (CEUs) to keep working in the healthcare industry? Whether you're a registered nurse, an occupational therapist, a physical therapist, or a speech-language pathologist, you can get the education courses you need from MedBridge.
However, these courses can add up price-wise, so you'll greatly benefit from applying a MedBridge discount code. Below, we provide all the information you'll need to learn how to get a MedBridge subscription discount for any classes you need.
You will also learn about the advantages and best features of MedBridge online and live courses. Ready to get started? Read on!
MedBridge Promo Codes
You can apply the MedBridge promo code "CRUSH" to save as much as $150 on your continuing education courses in the healthcare sector. The promo code works for June 2023. It can apply for the entire following year of courses.
After you use the promo code, the MedBridge classes will start at only $120 for speech-language pathologists and $225 for registered nurses (RN), physical therapists (PT), and occupational therapists (OT). Essentially, you can incorporate the CRUSH promo code to access any one of nearly 2,000 classes at a reduced price.
The $150 off MedBridge discount code is the biggest one available, which cuts the price of classes by 40 percent. All you need to do is copy and paste the MedBridge promo code to get $150 off your CEU courses next year.
How You Can Apply for a MedBridge Promo Code in 2023
The June 2023 MedBridge special is the CRUSH promo code and you'll need to paste it in when signing up for new online courses. Essentially, you will need to apply the promo code when renewing your MedBridge subscription in 2023. Once you've applied it, you can start taking all your CEU online courses.
The MedBridge coupon code "CRUSH" works for several different healthcare specialists including registered nurses, certified athletic trainers, OTs, speech-language pathologists, and PTs. When you apply the code, you will also get to renew at a lower rate in 2023. The $150 off is the best discount from MedBridge available this year.
How Much Do MedBridge Courses Cost?
MedBridge courses have differing subscription pricing plans depending on the type of healthcare worker who needs continuing education units. Below, we have provided a clear table describing the different costs of MedBridge subscription plans.
| | | |
| --- | --- | --- |
| Healthcare Position | Education Subscription Plan | Premium Membership Subscription Plan |
| Certified Athletic Trainer | $275/user/year | $325/user/year |
| Registered Nurse | $275/user/year | Not Applicable |
| Occupational Therapist | $275/user/year | $325/user/year |
| Occupational Therapy Assistant | $275/user/year | $325/user/year |
| Physical Therapist | $275/user/year | $325/user/year |
| Physical Therapist Assistant | $275/user/year | $325/user/year |
| Speech-Language Pathologist | $170/user/year | $220/user/year |
| Strength & Conditioning Specialist | $275/user/year | $325/user/year |
| Other (Non-Accredited) | $275/user/year | $325/user/year |
| Student | $100/user/year | Not Applicable |
Why You Should Apply for a MedBridge Coupon Code
Why should you apply for a MedBridge promo code? You should do it to save an extra $150! Even if you have infinite money, you can save an extra $150 and give it to a good cause instead.
It never hurts to keep $150 in your pocket. Get the best deal when applying for your next MedBridge subscription. Use the "CRUSH" promo code to get a large 40-percent discount on your courses for the coming year. That will give you the lowest price for your CEU certificates.
The Best Factors From MedBridge Continuing Education Units
Physical therapists, nurses, speech-language pathologists, and occupational therapists must take continuing education classes. MedBridge provides excellent courses for these healthcare professionals. Why is MedBridge so great? Below, we define several favorite features you'll gain from MedBridge continuing education units.
An Infinite Amount of CEUs
The online education center as part of MedBridge provides as many CEUs for healthcare professionals to take as they need. You'll find numerous subscription plans to choose from and unlimited access to many courses to pick from.
Many Online Education Options
You have several options ranging from online courses and live continuing education courses. In particular, MedBridge provides live webinars for many of its new classes. As such, you can get continuing education credits via these live webinars. These courses should meet your state's requirements.
MedBridge Discount Codes Make the Costs Cheaper
Another important factor to remember when signing up for a MedBridge subscription plan is the discount code. The promo code and discounted price from MedBridge make the courses much more affordable. The "CRUSH" promo code can cut $150 from your subscription price.
Different MedBridge Pricing Plans
If you're looking to sign up for a premium membership subscription plan, you are likely to spend $325 without a MedBridge promo code. However, speech-language pathologists spend $220 per year on a premium membership subscription if they have no discount code.
The standard education subscription plan costs $275 per year for most occupations except for speech-language pathologists. If you're a speech-language pathologist, you will pay $170 per year for an education subscription plan.
MedBridge Discount Codes for Groups of Students
Along with the $150 off from yearly subscription plans, groups of five or more students can get a better discount through the Enterprise Solutions program at MedBridge. A clinic or hospital can save money by signing up groups of clinicians.
The Best Features and Education Courses from MedBridge
MedBridge does offer worthwhile subscription plans for healthcare workers. Below, we outline the best features you can obtain from MedBridge education courses.
Excellent Courses and Search Possibilities
The classes offered here have an organized format. Also, the website provides a straightforward way to search for and decide on the type of classes you're interested in. You can even narrow the search based on the state you live in. That way, you will know which courses are accepted by your state's licensing board.
Clear and Accurate Course Outlines
When you're looking through the MedBridge courses available, you will see great course descriptions and outlines. The outlines are incredibly accurate and clear so that you know the objectives of each class. Due to these great outlines, you'll know whether your class will cover the material you need to learn.
Descriptions and Quizzes Incorporated
The courses provide more active learning and quizzes to help students stay engaged and answer questions about what they've learned. That way, students can retain key information much better over time.
PowerPoints and Videos Added to Education Courses
The courses also offer PowerPoint slides to follow along and learn new information. You can click on the slides to move back and forth between the information. Watch the integrated videos in the slides and fast-forward or rewind to better learn the data.
Simple Accreditation Check
The website also provides a simple and easy way to check the course hours you're taking according to your state. For each class, you can verify if your state's board will accept the CEU via a scroll box online.
Easy to Add a Healthcare License
When you complete your courses, you can enter your license number online and download the certificates you've earned. The process takes only one minute. Make sure to save the certificates on your computer.
High Quality and Affordable Options
With MedBridge, you know exactly what you can get. The course descriptions are clear, and you can even preview a course before signing up. With the MedBridge promo code, you'll get an affordable subscription plan and take quality classes.
Frequently Asked Questions (FAQs) About MedBridge Promo Codes
Want to learn more about MedBridge and which MedBridge promo code is right for you? Then, check out our answers to a few common questions about MedBridge student discount codes.
Is MedBridge worth the money?
Since most basic subscription plans cost $275, MedBridge is worth the money. You'll have access to an unlimited number of courses and signing up is a rather simple process.
How long is a MedBridge subscription?
A MedBridge subscription plan lasts 12 months or one full year. You can choose a premium subscription or a basic one.
Can I cancel my MedBridge subscription?
You can cancel your yearly MedBridge subscription plan if you request a refund within 30 days after your subscription purchase date and you finished less than three classes online.
How long will the MedBridge promo code last? Does it expire?
Your MedBridge promo code lasts for an entire year of a subscription plan. During that time, you'll have access to any available continuing education course you want. The promo code only expires after the yearly subscription when it's time to renew.
Is there a MedBridge 50% off coupon?
While 50 percent off coupons were available in the past at MedBridge, they are no longer accessible. The largest discount is the 40 percent off CRUSH promo code.
The Final Word
When completing CEUs to keep your job in the healthcare sphere, you'll want to cut costs on these classes to keep more money in your wallet. The MedBridge promo code will surely help you reduce spending on CEUs. Now, all you need to do is visit the MedBridge website, enter the code "CRUSH," and start your first CEU class. Enjoy these high-quality courses!