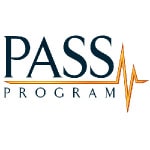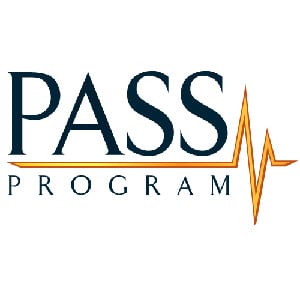 RATING: ★★★★★
Overall, reviewing Pass Program was a positive experience; much of it very useful, but some aspects of the course seemed a bit amateur.
Pass Program's online lectures are well-rounded, and the subjects are taught well. They also provide their students with a cool online learning-tool to really emphasize the main points of each lecture.
Pros
1. Videos
Pass Program has great videos, mainly because of Dr. Francis. He is a very good educator and having him explain all of the topics is a plus. He uses questions well, helping the students understand the concepts and not just memorize them.
Dr. Francis' way of teaching might divide opinions as he shouts at times (although, not angrily) to emphasize points, but for the most part it is not disturbing and actually helps with the monotony of long study sessions.
2. Self-Assessment Quizzes
The online lectures come with very useful self-assessment quizzes. The quizzes comprise of 5 multiple-choice questions that cover the material in each lecture. What really make these quizzes great though, is the video explanation for each question. This really helps you to improve no matter how you performed the first time.
3. Practice Exams
While the self-assessment quizzes are fantastic,  there's nothing quite like getting 2 NBME practice exams to prepare you for the real deal. Practicing with the actual test format is very important and really helps this course stand out.
4. Free Demo
Pass Program has a demo on their site showing how to use their software and better yet a few sample lectures from Dr. Francis. This is a nice little feature to give prospective students an overall idea of what to expect as far as the main lecturer and study portal are concerned. They want students to know what they're getting, which gives the course more credibility.
Cons
1. No Question Bank
Pass Program is not a one-stop-shop kind of deal as they do not provide their online students with  access to a question bank. They do; however, provide 5 videos at the end of each topic that show how to approach different types of questions. In total they have about 180 topical question videos that they provide. Students might want to supplement this course with a question bank from another company.
2. No Guarantee for Online Course
Students taking the 8 week live course with Pass Program are guaranteed their money back in case they fail the step 1. Unfortunately the program doesn't extend this offer to its online students.
Conclusion
Overall this course has some solid strengths. The videos really drive some important points home in a unique and interesting way, while covering all the main subjects. A main issue with this course was the lack of a question bank, so I'd suggest looking into a more comprehensive USMLE prep course.
Features:
Online lectures on almost 40 topics
Course notes book
Questions with video answers
Student support
Practice exams
Pricing:
3 Month Access: $999
6 Month Access: $1699
12 Month Access: $2750
To compare the Best USMLE prep courses, please click the button below:
---
Pass Program USMLE Course Information
| Rank | Pass Program Strengths |
| --- | --- |
| 1. | Videos |
| 2. | Self Assessment Quizzes |
| 3. | Practice Exams |
| 4. | Free Demo |
| 5. | Audio Review Course |
| 6. | Financing Options |