Smash USMLE was founded by Dr. Adeleke Adesina, a practicing ER physician and experienced USMLE instructor. Smash USMLE's goal is to offer students engaging video lectures and study materials that will help them pass the Step 1 un solis 2 CK exams on the first attempt.
Smash USMLE Strengths
1.

Video Lectures
The company stresses its commitment to providing students with straightforward, encouraging video lectures presented by an experienced and upbeat instructor. In hundreds of hours of recorded videos, Dr. Adesina explains key terms and conditions and uses a white board to illustrate and emphasize his main points. Many students prefer this more dynamic approach compared to the standard narrated Powerpoint presentations, which can be quite dull.
2. Liels jautājums Bank
With more than 3,500 high quality questions in total for the Step 1 un solis 2 CK eksāmeni, the test banks for this course give students ample opportunity to practice thousands of questions before they take their exams. The test bank can be reset twice, and the questions are reviewed by clinicians to make sure that they remain up-to-date.
3.

Content is Very Popular with Students
Dr. Adesina has a large number of fans. His extremely popular videos have been downloaded MILLIONS of times on YouTube and students love his great explanations and straightforward teaching style. Whatever this course may lack in advanced web design and appearance is made up for by Adesina's enthusiasm and genuine desire to help medical students pass the USMLE exams.
4.

Image Bank

&

Audio Books
These are two nice features that are typically not included in other USMLE prep courses. Students can review information while they are commuting, exercising, or when they are out and about by listening to the audio books. Detailed medical images are also available to increase your understanding and aid memorization while you study.
5.

Progress and Performance Feedback
You can see your progress in the course in the dashboard area of the Smash USMLE site. A pie chart shows you exactly what percentage of the videos you have watched, and how much you have left to review. In the test bank, questions come with complete, detailed explanations for the correct answer choice, and the software keeps track of how you are performing in various categories.
6.

Money Back Guarantee
Smash USMLE wants its customers to be absolutely satisfied with their products. They offer a 100% refund if you do not pass your boards. You must provide documentation/proof of your board scores in order to receive a full refund. Please see the Smash USMLE website for additional details and requirements regarding their refund policy.
*Be sure to save 10% OFF all Smash USMLE test prep with this coupon code:
Smash USMLE Weaknesses
1. Mazbudžeta Videos
The video lessons are very basic. As you can see in the free trial videos, Dr. Adesina typically stands in front of a white board with a lot of writing on it, and lectures about specific topics. Most of the drawings are good, but the text is can be small and difficult to read at times.
Adesina's English is excellent, but his accent is somewhat distracting and makes it difficult to understand certain topics in some of the lectures. The videos cannot be downloaded because of copyright concerns, so they must be streamed to your device which means you'll need a solid internet connection to study.
Secinājums
Dr. Adesina's encouraging personality and straightforward delivery makes even the most complex medical topics that are frequently tested on the USMLE exams easier to understand. A motivational video clip featuring scenes of famous actors and movies on the course website serves to inspire medical students never to give up until they achieve their dreams.
Despite some of the low-tech and somewhat amateurish features of this prep course, Dr. Adesina has an encouraging personality that shines through in his easy-to-understand and friendly lectures. It is not surprising that he has so many happy fans and supporters.
If you are looking for a review course that breaks the most commonly tested medical concepts and topics down into more easily digested and comprehensible segments, and if you don't care so much about more advanced features or course analytics, the videos are worth watching for their upbeat and helpful message alone. Be sure to take advantage of their 15-day free trial to determine if this is the right course for you!
Smash USMLE Course Features
450+

total hours of video lectures for Step

1 un solis 2 CK
3,500+

total number of practice questions for Step

1 un solis 2 CK

Flash cards

2

study guides/test prep books

USMLE Advisor

Progress tracking

(

percentage of videos watched

)

Performance analysis

Audio book guide

Online calendar

Money-back guarantee
USMLE Prep Course Pricing
Solis 1 Membership Plans: $595 (3 mēneši) / $795 (6 mēneši) / $1295 (12 mēneši)
Includes: Review course with 250+ hours of lectures, question bank with 1,900+ prakses jautājumiem, flash cards, tracking of viewing progress of video lectures, USMLE solis 1 study guide/prep book, USMLE Advisor (exam tips via video), audio book guide, online calendar, and performance analysis.
Solis 1 Qbank Only: $59.99 (1 mēnesis) /$99.99 (3 mēneši) / $119.99 (6 mēneši) / $149 (12 mēneši)
Solis 2 CK Membership Plans: $595 (3 mēneši) / $795 (6 mēneši) / $1295 (12 mēneši)
Includes:Review course with 220+ hours of lectures, question bank with 1,700+ prakses jautājumiem, flash cards, image bank, USMLE solis 2 study guide/prep book, USMLE Advisor (exam tips via video), audio book guide, and online calendar.
Solis 2 CK Qbank Only: $59.99 (1 mēnesis) /$99.99 (2 mēneši) / $119.99 (6 mēneši) / $149 (12 mēneši)

*Don't miss out on your chance to Save 10% OFF all Smash USMLE products with this coupon code!
SMASH USMLE Coupon Codes
Smash USMLE atlaides koda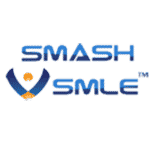 Smash USMLE, Īpašie, procentuālā atlaide 39 izmanto šodien
Smash USMLE 38 izmanto šodien
ņemt

$129.50 OFF

Smash USMLE atlaides koda
Saņemiet līdz pat $129.50 OFF Smash USMLE produktus!
Tas ietver to USMLE Step 1 un solis 2 CK Jautājums Bankas un Kursu Dalība.
Pēdējais lietota 2 pirms vairākām stundām
Derīguma termiņš:
februāris 24, 2018
Smash USMLE Review Breakdown
Smash USMLE REVIEW




STRENGTHS

1.

Video Lectures

2.
Liels jautājums Bank
3.

Very Popular Content

4.

Helpful Image Bank

&

Audio Books

5.

Progress

&

Performance Feedback
kopsavilkums
recenzents
pārskatīšana datums
Atsauksmes punkts
Autors Reitings
https://

crushtheusmleexam.com/wp-content/uploads/2015/10/Smash-USMLE-square.png
146
153
James Edge
https://crushtheusmleexam.com/wp-content/uploads/2017/01/Crush-The-USMLE-Logo-300x120.png
James Edge
2018-01-10 22:00:00
2018-02-19 09:39:26
Smash USMLE Review