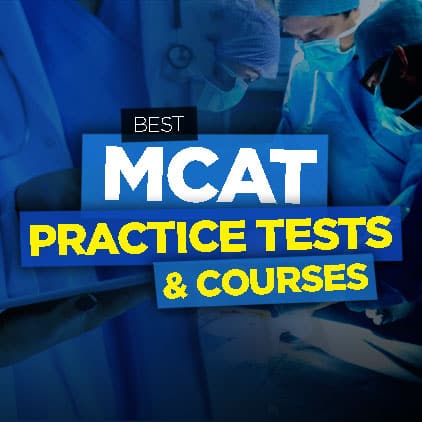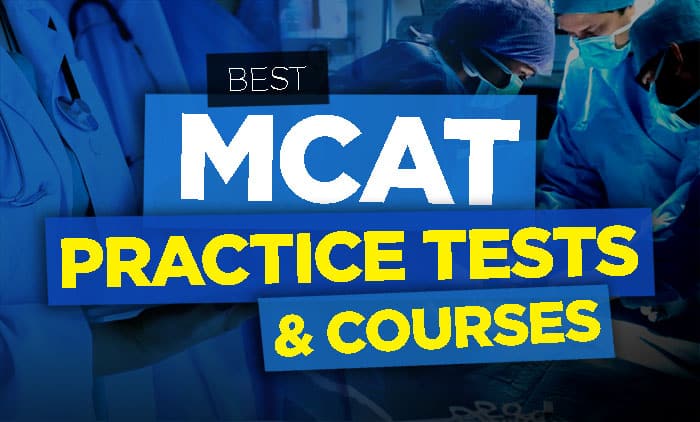 As a future med school student, you know how serious the MCAT is. As part of studying for this high-stakes exam, you need the best MCAT practice tests. With the right MCAT practice questions, you can improve your score, ensuring you get into the med schools you've been hoping for.
That's why it's so important to find MCAT study guides that work for you. Whether you want a traditional approach to learning, or something more modern and visual, you'll find it on the list below.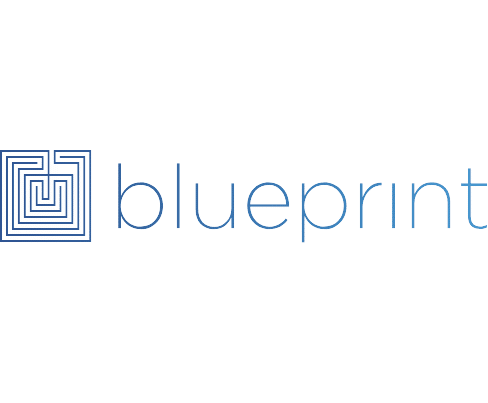 1. Blueprint MCAT Practice Tests
Blueprint is our top pick for MCAT practice tests thanks to its engaging content, representative questions, and high-quality extras like advanced performance analytics and their study planner tool.
Blueprint offers several practice test bundles that range in price and offerings. At the low end, you can purchase a 4-test bundle that also includes 1600 test prep flashcards. At the high end, you can buy a 10-test bundle that contains the flashcards and access to Blueprint's entire Qbank.
On top of that, every test bundle includes a half-length diagnostic test, study planner tool, and performance analytics. All of this is available on Blueprint's super-engaging platform. Their flashcards use graphics and research-backed spaced repetition techniques to keep you focused and engaged.
The only issue with Blueprint's practice tests is that they might be more difficult than the actual exam! You can expect to score a few points higher on the MCAT exam than you do on Blueprint's practice tests.
---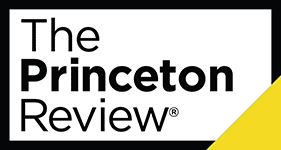 2. Princeton Review MCAT Practice Tests
Princeton Review's MCAT standard test package features a straightforward and traditional approach to exam prep. You won't find animated videos or an online community of students to provide support. However, the Princeton Review has name recognition for a reason. It's very traditional, but it works.
Their traditional test package comes with a total of 8 practice tests, detailed explanations for each question, and a score report in a set of physical books.
More popular, though, is their MCAT 510+ program, which offers 123 hours of in-person or online live instruction, access to subject matter experts, and thousands of practice questions. The 510+ program also gives you access to 16 full-length practice tests and online flashcards.
It's pricey, but the Princeton Review's MCAT 510+ program virtually guarantees you a better exam score.
TAKE ME TO PRINCETON REVIEW MCAT
---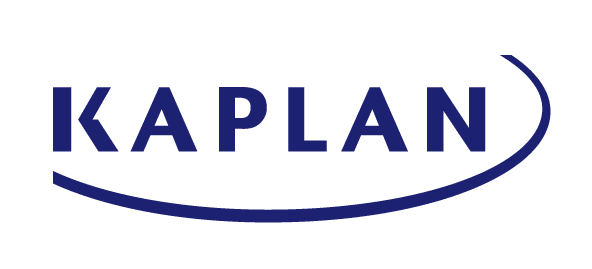 3. Kaplan MCAT MCAT Practice Tests
When it comes to study tools, Kaplan has wide recognition. So, it's no surprise that they offer some of the best MCAT practice tests around.
With Kaplan, you can choose to purchase a 3-test bundle without access to their Qbank for a reasonable rate. However, we suggest going with either their gold or platinum packages if you can afford them.
Both offer practice tests plus access to their gigantic Qbank. With the platinum package, you'll also receive their seven test-prep books, which may be helpful if you don't want all of your practice to be virtual.
Their practice tests are very realistic, and their test platform feels exactly like the MCAT will. Kaplan's deep content review is also helpful for gaining understanding, especially in areas where you might feel less prepared. With detailed score reports and six months of access, Kaplan can certainly set you up for MCAT success.
---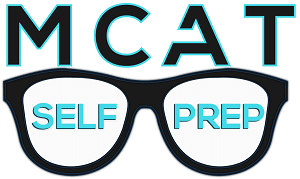 4. MCAT Practice Tests (MCAT Self Prep)
If you're a student studying for the MCAT, there's a good chance money is tight. If you're trying to get the best score possible without spending too much, MCAT Self Prep is where you should look.
Rather than focusing on practice tests, MCAT Self Prep uses a self-guided study method that walks you through 10 content modules with practice quizzes. They offer a free version, as well as paid versions that nix the annoying advertisements. The paid options also feature a study plan, online flashcards, mastery courses, and available tutoring.
Whether you invest in an upgraded plan or stick with the free option, you'll have access to their MCAT Bootcamp, which they recommend using the month before your exam. In the Bootcamp, you'll take two full-length practice exams per week so that you feel completely prepared for the big day.
MCAT Self Prep was founded by Andrew George, who scored in the 99th percentile when he took the MCAT exam. He now offers his s ervices as an advisor for anyone in MCAT Self Prep's program. If you have any questions about using Self Prep or taking the MCAT, you can request a one-on-one consultation with him at any time.
---

5. Magoosh MCAT Study Materials
In the world of MCAT prep courses and practice tests, Magoosh is the new kid on the block. Their test prep platform features 380 in-depth lessons, over 745 questions, and email assistance.
You can opt for one month of access, or, for a slightly higher price, you can gain a full year of access to their self-guided study tools. Inside, you'll find the lessons are mostly video. They're informative but taught in a basic whiteboard with voiceover style that some find a little boring.
As far as the actual practice tests go, Magoosh offers lots of practice questions, but they don't try to mimic the MCAT perfectly. They focus on high-yield topics, which means the questions won't cover everything on the exam.
Still, their detailed explanations are helpful, as is their dashboard score predictor. It will tell you what you can expect to score on the MCAT at any given time based on the content you've reviewed and the practice questions you've answered.
---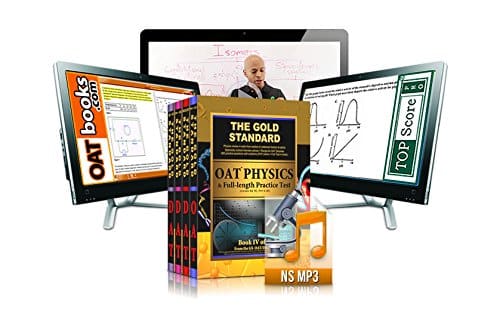 6. Gold Standard MCAT Study Guides
Gold Standard offers an affordable and customizable route for gaining MCAT test practice. Their website is a little confusing to navigate, though. At first glance, Gold Standard seems to be promoting other test prep companies, like Kaplan and Princeton Review. But using multiple sources is part of Gold Standard's study model.
Gold Standard MCAT Prep uses practice tests from several different companies, including their own, to create a comprehensive study framework. With their practice test bundles, you'll experience multiple perspectives, differing levels of difficulty, and a wide variety of question wordings, which will make the MCAT more approachable.
You can purchase Gold Standard's practice tests individually for a very affordable rate, or you can opt to purchase their bundle of tests, including 20 exams from the likes of Princeton Review, Kaplan, AAMC, ExamKramers, and more.
Their bundles also include one-on-one MCAT coaching and a score guarantee. If you don't get the score you want on the MCAT, they'll give you six more months of access to their practice test bundles for free.
---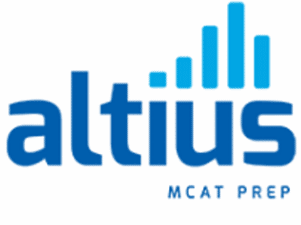 7. Altius MCAT Practice Tests
Using the same technology the FBI uses to identify trends in cybercriminal activity, Altius test-prep makers identified patterns in the MCAT exam. Then, they created MCAT practice tests that matched the actual exam as closely as possible. So, when it comes to top-tier MCAT study materials, Altius is hard to beat!
Altius offers a free practice test so you can experience their top-notch features firsthand. Not only do they replicate the MCAT's format, difficulty distribution, and topics, but they also match the question font, size, and word count.
After you take the free test, you'll probably want to invest in more. Altius offers affordable bundles for one test, five tests, or ten tests. All of them include one year of access and detailed test performance analytics so you can track your study progress.
---
Wize MCAT Study Guide
Rather than offer practice test bundles, Wize offers a one-size-fits-all MCAT study platform. In it, you'll receive access to video lessons, practice questions, subject instructors, and their course community.
The biggest benefit to Wize is their team of subject instructors. You get 24/7 access to them when you sign up for the program. So, if you come across a question that doesn't make sense, even when you read the detailed explanation Wize provides, you can reach out to a real-deal instructor for help.
The practice questions are on point, and the format is exceptionally engaging. If you're a visual learner, you'll find the video lessons exceptionally helpful.
If you're looking for straightforward MCAT practice tests, though, Wize might not be what you want. That said, it is affordable, and you won't have to open a textbook.
---
AAMC Offical MCAT Practice Tests
We would be remiss not to include the AAMC practice tests on this list. If you're studying to take the MCAT, who better to get a practice test from than the test creators themselves?
Of course, you probably won't want to rely on the AAMC practice test alone because they only offer a few tests. That said, the tests are a perfect simulation of what you'll see on the MCAT. It matches the MCAT's length, style, and difficulty.
The AAMC's practice tests are relatively cheap, so it's worth the investment. Use them alongside other study platforms or practice tests.
---
Final Thoughts
Effectively studying for the MCAT means finding the best MCAT practice tests and study tools that work with your learning style. The resources above all cater to different learning types. Choose the one that works best for you and give it your full attention. Doing so is almost sure to gain you a good score that will get you into the medical school you're hoping for.