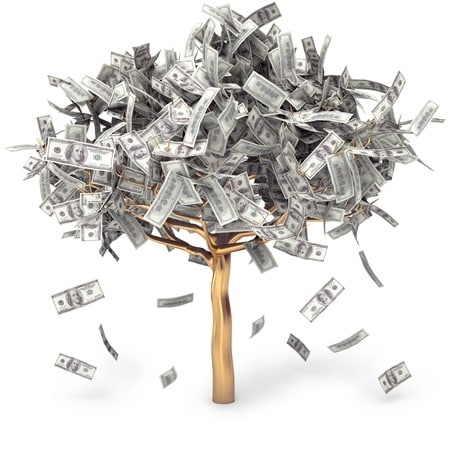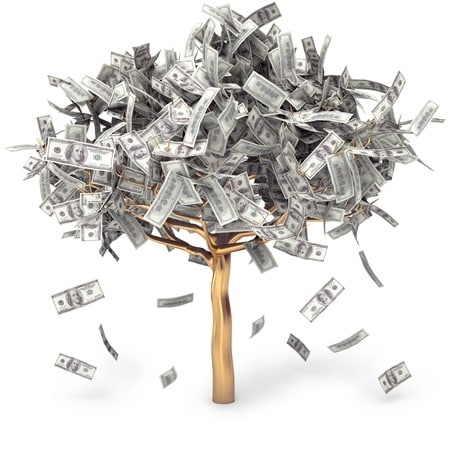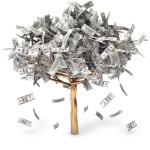 Becoming a physician is not an easy thing to do. From getting into medical school, to passing your courses, to passing the boards, to working for years in hospitals specializing, the road is long and demanding.
Once you get there though, all the hard work can be seen in the size of the pay checks you receive. Specialized physicians performing operations are at the top of the pay scale, whilst medical doctors opting for a career in education and research receive a more modest compensation.
In this article I'll list some of the top paying careers in the field of medicine.
Anesthesiologist Salary
An anesthesiologist is a medical doctor specializing in administration of proper anesthesea for surgical or medical procedure. An anesthesiologist will monitor patients for reactions and complications as well as ensure comfort and pain management before, during and right after the procedure.
These days, the job description of an anesthesiologist can span beyond the surgical setting in a hospital. Anesthesiologists are required in dental clinics, delivery units, pain clinics, intensive care units as well as in research and education. Anesthesiologists are reported to experience a high level of job satisfaction.
When it comes to compensation, anesthesiologists are close to top of the ranks. Payscale.com reports a median salary of $260,497.

According to medscape.com's annual compensation report on anesthesiologists from 2014, the mean salary for anesthesiologists was $338,000. About 6% of the professionals earn less than $100,000 annually while 11% reach a salary of over $500,000 (according to 2013 report).
Orthopedic Surgeon Salary
Orthopedic surgeons' patients are people who need diagnosis or treatment on bone, ligament, skeletal, tendon or muscle injuries or diseases. They perform surgeries ranging from setting fractured or broken bones to installing implants.
The purpose for orthopedic surgeries is to save, replace and fix broken or unfunctional bones and joint as well as improve skeletal health.
The meadian annual salary for an orthopedic surgeon according to paycale.com is $302,278.

However, according to medscape.com's 2014 compensation report the average pay for an orthopedics was $413,000 making this specialization field the top ranking career in the medical profession measured by compensation. Medscape's 2013 report suggests that a whopping 35% of physicians in this field earn $500,000 or more annually while 11% earn less than $100,000.
Cardiologist Salary
A cardiologist is a physician with specialization in finding, diagnosing, treating and preventing heart and blood vessel related diseases.
The field of cardiology can be divided into invasive and non-invasive cardiology.
Invasive cardiology entails pace-maker insertion, heart catheterization, emergency angioplasty and cardiac ablation.
Non-invasive cardiology on the other hand focuses on prevention of cardiovascular diseases and managing patients with health problems such as high cholesterol, high blood pressure or other diseases related to the cardiovascular system.
The salary of a cardiologist is significantly influenced by whether or not they perform invasive procedures.
Here's payscale.com's illustration for non-invasive cardiologists income:

And here's the same scale for cardiologists performing invasive procedures:

As you can see, the hike in compensation between invasive and non-invasive cardiology professionals is substantial.
Dermatologist Salary
Dermatologists diagnose and treat skin, hair and nail related diseases such as eczema, acne, skin cancer and nail infections. Dermatologists can also perform cosmetic procedures to improve the appearance of their patient's skin, hair and nails.
Dermatologists may specialize for example in pediatric dermatology, cosmetic dermatology or dermatopathology.
Dermatologists use diagnostic techniques such as biopsies to determine appropriate and effective care and treatment for their patients. Dermatologists may also perform fairly minor out-patient surgeries such as removing cancerous cells or moles from the skin.
A career in dermatology is fairly lucrative. According to payscale.com the median annual income of a dermatologist is $202,468:

According to medscape.com's 2014 compensation report the average annual earnings for a dermatologist was $308,000. Same report states that dermatologists experience the highest level of job satisfaction out of all the medical physician groups
Oncologist Salary
Medical oncologists ore physicians who specialize in diagnosing and treating cancer.
Oncologists have normally first completed a residency in internal medicine followed by an oncology fellowship. Typical tasks in this field include making diagnosis, keeping record of patients test results and adjusting patients treatment when needed.
Overall, the goal is improving cancer patients quality of life by selecting and administrating appropriate treatment and pain relief. Oncologists take care of the patients all the way from cancer diagnosis to recovery or death. Oncologists are expected to make difficult assessments when it comes to prescribing treatments and evaluating whether or not patients can even withstand the rigors of cancer treatments.
According to payscale.com the median salary for an oncologist is $217,856 annually.

According to medscape.com's annual compensation report in 2014 the average compensation received by oncologists is $290,000.
Plastic Surgeon Salary
Plastic Surgeons dedicate their careers to improving aesthetics of the human body as well as reconstructing mobility to patients who have suffered injuries.
Reconstructive surgery is used when a patient has been in an accident for example to restore broken bones, or damaged muscles or skin. Reconstructive surgery is used in cases where a patient has skin injuries such as burns and a surgeon uses skin grafts to help the healing. The goal for reconstructive surgery is to mimic the patients natural appearance.
Cosmetic surgery, on the other hand, aims to enhance or maintain the patients appearance. Procedures typical to cosmetic surgery include body lifts, breast augmentations and hair replacements. Cosmetic surgeons also perform non-surgical procedures such as botox injections.
According to payscale.com's 2014 data, the median salary for plastic surgeons in the US is $246,176.

The earnings of a plastic surgeon depend to some extent of their specialization. Physicians in this field working in hospitals making skin transplants for burn victims is likely to be paid less than a colleague specializing in cosmetic surgery for a financially successful clientele.
According to medscape.com's 2014 compensation report the average salary for a plastic surgeon on an annual level is $321,000, making it one of the more lucrative specialization areas. However, according to the same report plastic surgeons experience the lowest level of job satisfaction out of all the medical doctor specialization groups.
General Surgeon Salary
General surgeons operate on important parts of the human body such as the endocrine system, gastrointestinal tract, liver, and colon for example.
It is mandatory for a general surgeon to have extensive knowledge entailing anatomy, physiology, immunology, metabolism, nutrition, wound healing, shock and resuscitation, intensive care, and pathology, which are at the core of all different specialities of surgery.
General Surgeons are consulted on a multitude of issues and they tend to be in charge of patients in need of multi-system care. Thorough training in wide-ranging areas makes general surgeons essential in the health care system.
According to payscale.com's 2014 data the median income for a general surgeon on an annual level is $234,470.

Practitioners of general surgery made a salary averaging at $295,000 per year according to medscape.com's 2014 report.
Heart Surgeon Salary
Heart surgeons do pretty much what is says on the box – they focus their surgical work on the heart and blood vessels of the thoracic cavity. This may include anything between removing tumors to performing a heart transplant to fixing a leaking valve to coronary artery bypass surgery.
Majority of times heart surgeons consult with patient's other physicians in order to learn about any potential risks that might cause complications and influence the outcome of the surgery. Heart surgery is a high-stress field where a doctor's knowledge and abilities may mean the difference between life and death for their patients.
Payscale.com reports a median salary of $288,274 per annum for heart surgeons:

Overall, heart surgery is a growing field and heart surgeons get compensated accordingly. Over the next decade or so this field I expected to glow 18% in the US and therefore the pay is expected to grow as well with the hike in demand.
Oral Surgeon Salary
Oral surgeons are specialists concentrating on oral defects, diseases and deformations. They treat teeth, mouth, jaws and the face. Oral surgeons treat patients for example with problems with their wisdom teeth as well as trauma patients with face injuries.
Dental surgeons work closely with dentists and orthodontists to evaluate the treatment plan making sure it's the best possible for the patient. Dental surgeons also administrate local or general anesthetics for their patients prior to operations.
Many oral surgeons also perform procedures that aim to enhance the aesthetics of a patient's teeth such as some types of dental implants as well as other cosmetic procedures such as minor chin or cheek-bone enhancements.
Payscale.com reports a median salary of $207,365 for oral surgeons in the US.
Radiologist Salary
Radiologists are medical doctors who work with medical imaging technology such as X-ray, ultrasound and magnetic resonance imaging.
Radiologists do not work directly with patients but analyze the medical images of patients and consult the patient's physician and recommend treatments based on the findings.
People often find it hard to see the difference between radiologists and radiologic radiology technicians, though there is a definite and straight-forward distinction between the two: technicians take care of the process of attaining medical images and radiologists as medical doctors take charge of interpreting the results and making suggestions about treatments.
The average annual compensation for a radiologist in the US according to payscale.com is 274,980

---
Top Medical Career Salaries
| Occupation | Average Salary |
| --- | --- |
| Anesthesiologist | $260,497 |
| Orthopedic Surgeon | $302,278 |
| Cardiologist Non-Invasive | $203,576 |
| Dermatologist | $202,458 |
| Oncologist | $217,856 |
| Plastic Surgeon | $246,176 |
| General Surgeon | $234,470 |
| Oral Surgeon | $207,365 |
| Radiologist | $273,980 |