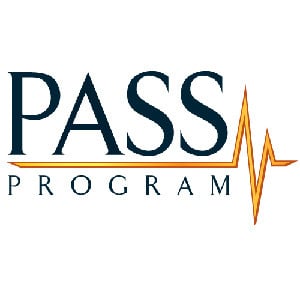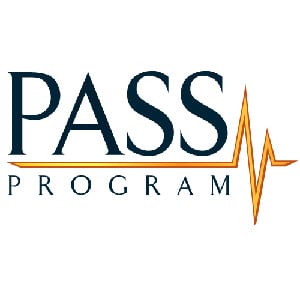 OCENA: ★★★★★
How to find the best USMLE Step

1

Test Prep Course
When preparing to USMLE, you probably will (or have) asked yourself what kind of USMLE prep course is best for you. There are plenty out there, some which are more popular due to great marketing, public outreach. But that is obviously not what matters when you're looking for a good prep course: straightforwardness, review material, availability of instructors, diagnostic exam tests — this is what we searched for; więc zebraliśmy najlepiej omówić szczegóły, które pomogą Ci przejść szybciej.
Twoje oczekiwania vs.. rzeczywistość
Kurs prep zazwyczaj oferują filmy z ekskluzywnym materiałem przeglądarki, w formacie PDF lub fizycznych książek. Możesz być także wyposażony w filmach na żądanie lub nawet żywe lekcje z czatu kapsuły do ​​komunikowania się z nauczycielem. Kontrole na wideo na żądanie działa najlepiej dla tych, którzy żyją w innej strefie czasowej, ponieważ można oglądać w swoim czasie, podczas gdy żywe lekcje mogą być trudne do naśladowania w tym samym kontekście, ponieważ mogą one być transmitowane w środku nocy w swoim czasie.
Pomyśl gadżety.
Wybierając kurs prep, który działa najlepiej dla Ciebie, Może warto rozważyć, czy oferują one aplikację mobilną, w rzeczywistości, Państwo nie może siedzieć przed komputerem cały czas. This is particularly useful if the prep course offers a question bank of its own, it's a great way to fill up your commute time.
Take a test drive.
Before subscribing, make sure that the prep course also offers a demo version, or simply a video demonstrating how the software works.
Content matters, but so do looks.
As much as some might not be ready to admit it: it is much easier to keep using a platform with a friendly design and that doesn't have neon colors. Ostatecznie, design matters, it saves your time and makes the learning experience easier to cope with.
Plan your expenses.
If you're planing to take the exam in 2, 4 lub 6+ months it plays a big role on your wallet. These programs usually offer different deals for longer subscriptions. Be sure to set aside time you wish to dedicate to those courses and then compare prices. Luckily, we have done that research for you!
Więc, long story short, we truly care about and rate our Best USMLE Step 1 Courses by: content, filmy, banki pytanie, mobile apps, course design, dashboards, analytics and price.
USMLE Pass Program Quick Facts



Pass Program Strengths
This is a great chance to diverge from classic teaching

Francis jest nauczycielem, który wie, jak motywować uczniów
Lekcje stymulacji jest idealny, nie za mało, nie zbyt długie zajęcia

If you have missed a review class

,

you may "retake" it

,

since they are all recorded

Two NBMEs are included in the program

There is a good team of instructors that are ready to answer any questions you have

, łącznie z odpowiednimi do materiału objętego w klasie. Oczywiście, że nie będzie cię nauczyciel, ale jeśli zostały pominięte kluczową koncepcję, można napisać je po zajęciach i uzyskać odpowiedzi 10-20 minuty.
Pass Program Weaknesses
You cannot rewatch question solving classes

No money back guarantee if you have subscribed to the online version of the program

.

If you truly feel comfortable with a prep course that is divided in disciplines

,

then you might just not adapt to Dr

.

Francis' concept

.
Cechy:
Online lectures on almost

40

topics

Course notes book

Questions with video answers

Student support

Practice exams
USMLE Step 1

Online Review Course Prices
Live Onsite

: $2,900 (4 tydzień), $5,999 (8 tydzień)
Live online: $2,190 (4 tydzień), $4,390 (8 tydzień)
Na żądanie: $790 (4 miesiąc), $1,090 ( 6

months without morning questions

), 1290

USD

(6

months with morning questions

), 1690 (1

year subscription with all features

).
Pass Program Coupon Codes
USMLE Przełęcz Program Zniżka – Zapisz 10%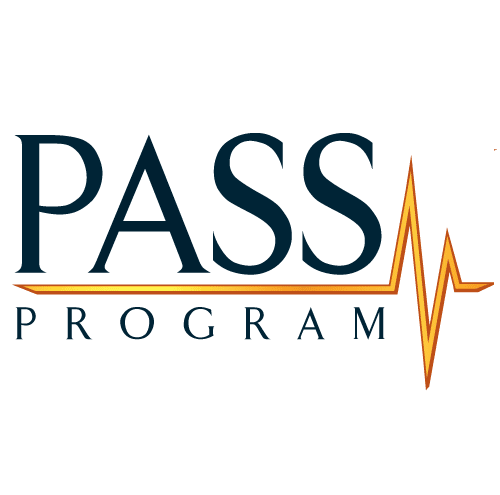 Program przechodzą USMLE, Wyjątkowe rabaty, Procent z rabatem 40 wykorzystuje dzisiaj
Program przechodzą USMLE 41 wykorzystuje dzisiaj
Zapisz 10% na EduMind USMLE Przełęcz program na żądanie kursów dla etapu 1, 2, & 3
Ostatnio używane 1 godzinę temu
Termin ważności:
Marsz 23, 2018
TL:DR: Review Synopsis
All in all, the Pass Program has plenty more advantages than disadvantages. But keep this in mind: preparing for the USMLE is not about using numerous resources or even all the resources that are at your reach, so we truly recommend you to choose one and stick to it. dr. Francis's methods of teaching are proven to work, engaging and easy to understand. Plus the quality content, companion PDF's and new dashboard we highly recommend the Pass Program to any perspective USMLE Step 1 student.
LEARN MORE ABOUT THE PASS PROGRAM
USMLE Pass Program Detailed Course Information

& Cechy

Why it's so different. This program sets itself apart from others by the way it structures disciplines. When you were in to medical school, you probably have gotten used to studying subject by subject separately. Well, dr. Francis, the face from Pass Program, thinks differently, this is probably the most integrated course out there. dr. Francis saw what he thought was wrong with medical education and did it his own way: he will teach you concepts, not mnemonics.
If this still sounds confusing to you, here is an example: One of the first lessons are about the so-called Low Energy State. According to Dr. Francis, if you apply this concept to any disease that develops because of a low energy state (anemia, na przykład), symptoms will not only repeat itself, but you will get it right 90% of the time. And as he says, you should aim for the 90% and not lose your time trying to achieve the other 10% — not that this is impossible, but if you're short on time, this is still a pretty good promise. Ostatecznie, dr. Francis wants to teach students how to recreate these concepts in every clinical vignette and clinical scenario whenever needed. All classes are, in this way, integrated, you will study multiple subjects simultaneously, in the way Dr. Francis puts it. He can be a little emotional at times, but surely has a good sense of humor and keeps up a good dynamic in class.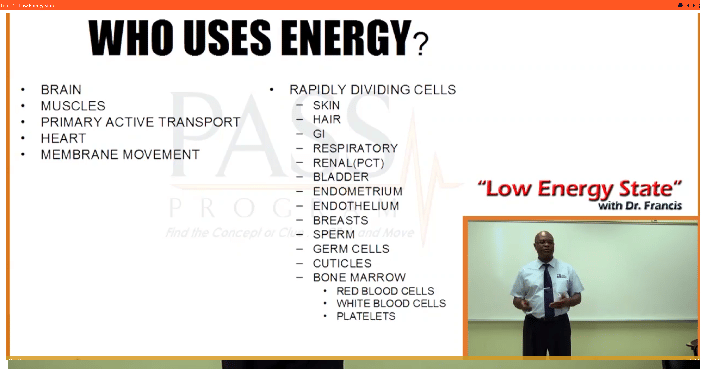 dr. Francis simply doesn't think you can memorize everything you need to know for the USMLE test, w związku z tym, all the information must be integrated. In fact, the first hour of class is only about studying techniques, so this can be truly helpful.
What they offer. In their website you will find a 4-week or 8-week program. You will have classes everyday, plus a morning session lasting one hour to solve test questions with Dr. Francis. In the program you are offered both on demand lessons as well as the daily (except for Sunday) live classes, the content doesn't vary extensively.
Let's take a closer look at what the USMLE Pass Program has to offer that might call your attention.
The pacing is key to the program. In general, classes are very well put. According to Dr. Francis, your brain "reaches Vmax" within two hours, w związku z tym, you will not have longer classes, and if you do, you will have longer breaks. Ostatecznie, you can attend the program online or live. Prices, obviously differ, but the first that stroke was the fact that you are not only getting a live feed from the class with the students who are taking the course in person, but you also have a button to "raise your hand" and ask questions to Dr. Francis in class, with a microphone. This seems a bit different from various other USMLE Step 1 prep courses that offer a simple chat pod.
What your subscription includes. Within your online subscription, you are granted access to PDF's to accompany the classes, basically everything that Dr. Francis mentions is well written there, and you will rarely ever need to write anything unless you want to take extra notes.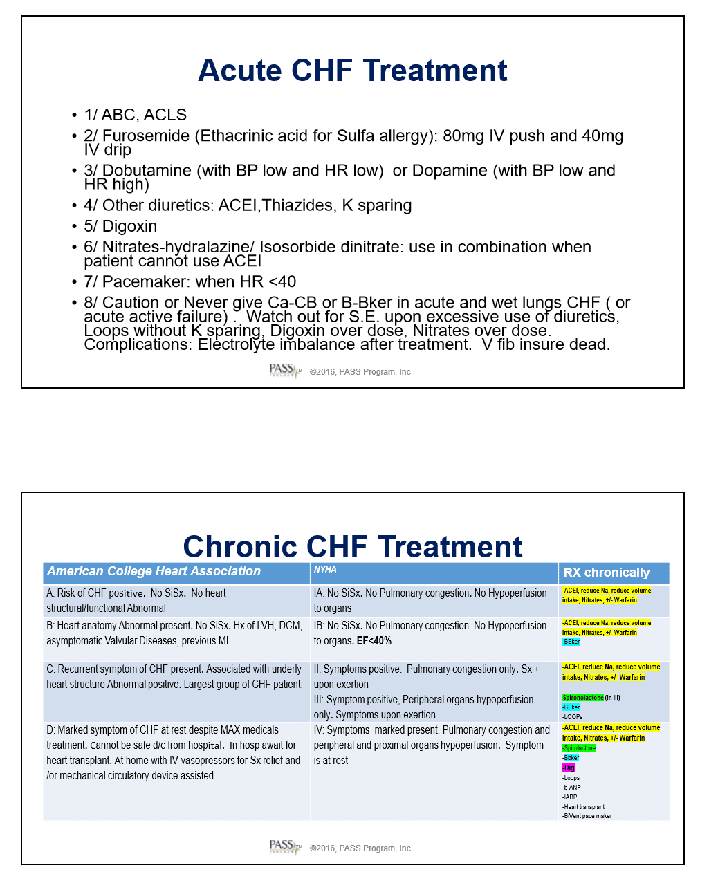 Apart from the textbook, you have access to various other secondary files, ale ten, który nazywa się nasza uwaga większość była "Ślady Przełęcz programowe", to też jest plik PDF, który ma wyłącznie tylko pytania wysoką wydajnością. To znaczy, że to jest jak pierwsza pomoc, ale tylko z pytaniami i krótkie wyjaśnienie na stronie. To może być bardzo przydatne dla ostatniego przeglądu tygodnia przed egzaminem, na przykład.
Pytanie zajęcia poranne. ponieważ Dr. Metoda Franciszka jest tak różny od wszystkiego innego na rynku, Klasy rozwiązywanie pytanie są oddzielone od klas przeglądarki. Kwestia rozwiązywania Zajęcia odbywają się wcześnie rano. Ważne jest, aby uczestniczyć w tych zajęciach, ponieważ nie są one rejestrowane jak klas przeglądarki. A jak już wspomniano wcześniej, konieczne jest, że znajdują się na właściwej strefy czasowej, classes take place in US Central Time Zone.
Pinpoint your weak points from the start. Other good news are that the Pass Program offers you two NBMEs included in your subscription. The idea is that you take the first one as a diagnostic test before the course even starts, while this might sound a bit intimidating, most prep programs do this in order to motivate the student and pinpoint your weak points at first.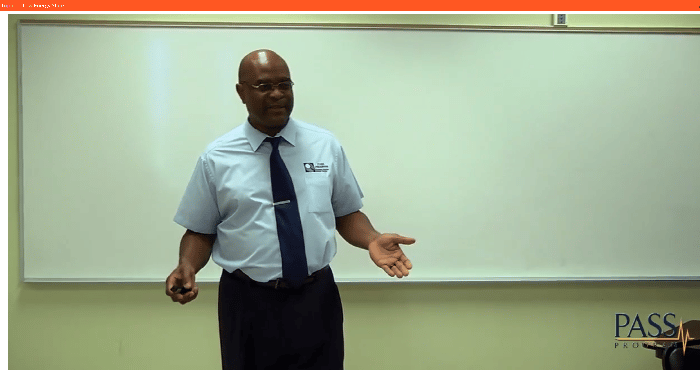 What we also liked about the Pass Program was not only their motivating spirit, but the fact that you can get your money back if you did not pass the test. The issue is that this perk does not extend to those attending the online version of the course, but rather only to students who are there in person.
Either way, the USMLE Pass Program is a solid choice based solely on Dr. Francis' teaching methods and the quality content they provide. Better yet it's an incredible value when you compare to the big players like Kaplan USMLE or Becker USMLE.
Program zdać USMLE Step 1 online – Ogólnie
Przedsiębiorcy
1. filmy
Pass Program has great videos, mainly because of Dr. Francis. He is a very good educator and having him explain all of the topics is a plus. He uses questions well, helping the students understand the concepts and not just memorize them.
dr. Francis' way of teaching might divide opinions as he shouts at times (although, not angrily) to emphasize points, but for the most part it is not disturbing and actually helps with the monotony of long study sessions.
2.

Self-Assessment Quizzes
The online lectures come with very useful self-assessment quizzes. The quizzes comprise of 5 pytania wielokrotnego wyboru, które obejmują materiał w każdym wykładzie. Co naprawdę wielki chociaż te quizy, jest wyjaśnienie wideo dla każdego pytania. To naprawdę pomaga poprawić bez względu na to, w jaki sposób przeprowadzono po raz pierwszy.
3.

Practice Exams
Podczas gdy testy samooceny są fantastyczne, nie ma nic całkiem jak dostaję 2 NBME praktyce egzaminów przygotować się do real deal. Praktykowanie z rzeczywistym formacie testowym jest bardzo ważne i naprawdę pomaga to oczywiście wyróżniać.
4.

Free Demo
Program karnet ma demo na swojej stronie pokazano, jak używać ich oprogramowanie, a jeszcze lepiej kilka przykładowych wykłady z DR. Francis. Jest to miły mały cecha dać potencjalnych studentów ogólny pomysł, czego się spodziewać, jeśli chodzi o główny wykładowca i portal badania są zainteresowane. They want students to know what they're getting, which gives the course more credibility.
Wady
1.

No Question Bank
Pass Program is not a one-stop-shop kind of deal as they do not provide their online students with access to a question bank. They do; jednak, provide 5 videos at the end of each topic that show how to approach different types of questions. In total they have about 180 topical question videos that they provide. Students might want to supplement this course with a question bank from another company.
2.

No Guarantee for Online Course
Students taking the 8 week live course with Pass Program are guaranteed their money back in case they fail the step 1. Unfortunately the program doesn't extend this offer to its online students.
Podsumowanie
Recenzent
Przegląd Data
Przedmiot recenzji
EduMind Pass Program USMLE Course
Autor Ocena