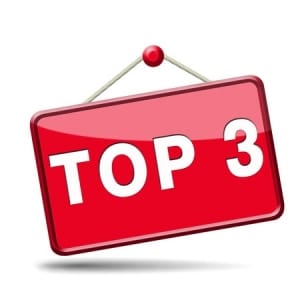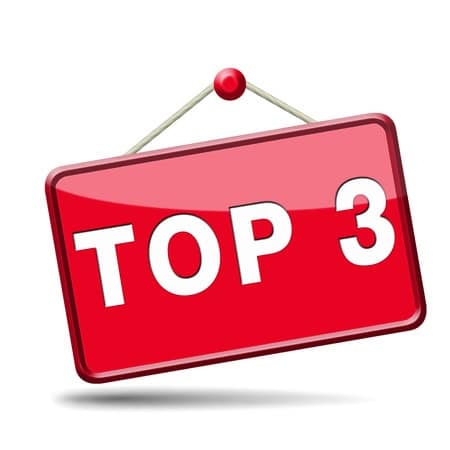 Kusankha Gawo USMLE 3 yokonzekera Inde saizi yabwino kudziwa munthu kalembedwe ndi nkhani zofunika kwambiri mudzasangalatsa pankhani kudutsa yomalizayi USMLE mayeso pa tiyese loyamba.
Adzakutengerani kwa maola ambiri kuphunzira, ndi kusiyana pakati bwinobwino kudutsa kapena kulephera kwa Gawo USMLE 3 exam could well depend on how well your study materials prepare you. A prep course that isn't a good fit for your learning style might result in a lower score or even failing the exam, kugulitsidwa miyezi nthawi yophunzira ndi zolipira zina mayeso.
Here at CRUSH the USMLE we have personally researched and reviewed every major Step 3 review course on the market so you don't have to!
Khwerero 3 Kufananitsa Inde & Kuchotsera
Kaplan USMLE Step

3 Prep Inde

Board Vitals USMLE Step

3

Study Materials

Doctors In Training USMLE Step

3

review course
USMLE Gawo 3
Maphunziro
masanjidwe

#1

#2

#3

Cacikulu
Mlingo
COMPANY
Kaplan USMLE
Board Vitals
Madokotala Mu Training
Price
$999
$199
$249
MAFUNSO CHITANI &

EXPLANATIONS

900
1,200
500
UTUMIKI WA NTHAWIYI CHITANI mayeso
Zimene Zingakuthandizeni nkhani
60

hours

10

hours

100% pochitika UMBONI WAKUTI
UFULU foni yamakono pulogalamu
Patsogolo kutsatira
SUKULU MUZITHANDIZA
Mlangizi Email Support
Email Support

Live Chat

, Email, &

Phone Support

Intaneti NTHAŴIYI
3 Miyezi
6 Miyezi
45

Days

Kuchotsera
Save 10%
tiyambepo

START NOW

START NOW

START NOW
Best USMLE Khwerero 3 Prep Maphunziro
| USMLE Gawo 3 Maphunziro | Practice Questions |
| --- | --- |
| Kaplan | 900 |
| Board Vitals | 1200 |
| Madokotala Mu Training | 500 |
| USMLE World | 1400 |
Chidule
ndemanga
Review Date
kuwunikira kapita
USMLE Gawo 3 Review Maphunziro
https://crushtheusmleexam.com/wp-content/uploads/2016/02/top4-logo.png
500
500
James Kudera
https://crushtheusmleexam.com/wp-content/uploads/2017/01/Crush-The-USMLE-Logo-300x120.png
James Kudera
2017-01-02 23:00:09
2017-10-17 09:34:35
USMLE Gawo 3 Review Maphunziro