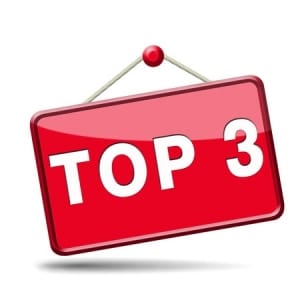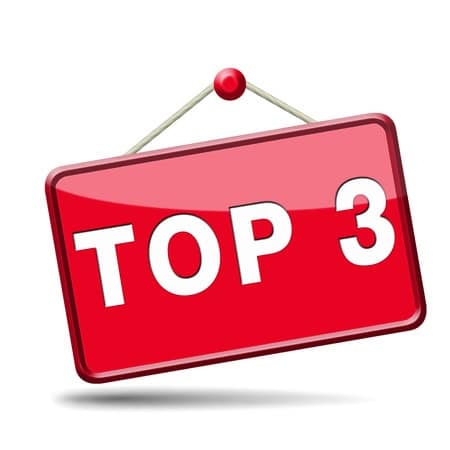 Yan awọn USMLE Igbese 3 Prepu dajudaju ti o jẹ ti o dara ju fit fun olukuluku eko ara ni julọ pataki ipinnu ti o yoo ṣe, nigbati o ba de lati ran yi ase USMLE igbeyewo lori akọkọ gbiyanju.
O yoo wa ni lilo ọpọlọpọ awọn wakati keko, ati awọn iyato laarin awọn ni ifijišẹ ran tabi aise awọn USMLE Igbese 3 exam could well depend on how well your study materials prepare you. A prep course that isn't a good fit for your learning style might result in a lower score or even failing the exam, wa lowo o osu ti iwadi akoko ati afikun owo kẹhìn.
Here at CRUSH the USMLE we have personally researched and reviewed every major Step 3 review course on the market so you don't have to!
Igbese 3 dajudaju awọn afiwera & Eni
Kaplan USMLE Igbese 3 Prepu dajudaju
Board Vitals USMLE Igbese 3 iwadi ohun elo

Doctors In Training USMLE Step

3

review course
USMLE Igbese 3
courses
Ni ipo

#1

#2

#3

Ìwò
Rating
Ile
Kaplan USMLE
Board Vitals
Onisegun Ni Ikẹkọ
Owo
$999
$199
$249
Dára IBEERE &

EXPLANATIONS

900
1,200
500

FULL-LENGTH PRACTICE EXAM

VIDEO ikowe
60 wakati
10 wakati
100% Ṣe lopolopo
FREE Foonuiyara APP
Itesiwaju Àtòjọ
Akeko support
Oluko Email Support
Imeeli Support
Live Wiregbe, Imeeli, &

Phone Support

ONLINE ACCESS akoko
3 Osu
6 Osu
45 Ọjọ
Eni
Fipamọ 10%
To bẹrẹ

START NOW

START NOW

START NOW
Ti o dara ju USMLE Igbese 3 Imura Courses
| USMLE Igbese 3 courses | Practice Questions |
| --- | --- |
| Kaplan | 900 |
| Board Vitals | 1200 |
| Onisegun Ni Ikẹkọ | 500 |
| USMLE World | 1400 |
Lakotan
alayewo
Review Ọjọ
àyẹwò ohun kan
USMLE Igbese 3 awotẹlẹ Courses
Author Rating
https://crushtheusmleexam.com/wp-content/uploads/2016/02/top4-logo.png
500
500
James eti
https://crushtheusmleexam.com/wp-content/uploads/2017/01/Crush-The-USMLE-Logo-300x120.png
James eti
2018-01-10 22:00:00
2018-01-19 00:00:39
USMLE Igbese 3 awotẹlẹ Courses