A detailed review of the Oakstone CME features, specialties and prodcuts.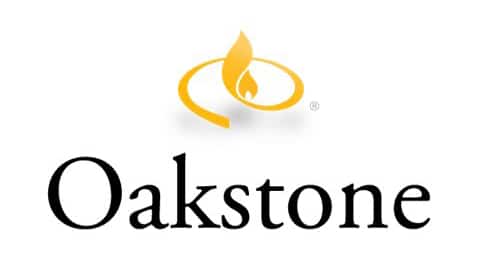 As a physician, passing the USMLE is vital to establishing your professional credential and legally practicing medicine. But this is far from the only step— you also need to constantly improve your professional knowledge with Continuing Medical Education (CME). If you find yourself in a position where you need to get CME credits to maintain your professional status, you're in luck; Oakstone offers an extremely helpful and convenient platform to meet all your CME needs. Check out more info on Oakstone CME Review below!

About Oakstone CME Courses Online
Oakstone Medical Publishing is a publisher of continuing education materials for medical and dental professionals. They're officially endorsed by the Accreditation Council for Continuing Medical Education (ACCME), which proves that they're a reputable source of high-quality CME content. But what kind of content do they provide? Here's a quick list:
| | |
| --- | --- |
| | CMEinfo, a constantly updated collection of recorded conferences, board reviews, and other first-hand educational content |
| | Practical Reviews, a monthly collection of relevant medical journals and scientific studies with online quizzes for CME credit |
| | CMEinfo Insider, an all-in-one resource that's jam-packed with educational materials (more on that below) |
| | 18,000+ summaries of medical journals |
| | 1,200+ videos with board reviews and other educational content |
| | Audio content for listening to journal summaries on the go |
| | Board certification exam pass guarantee |
---
About CMEinfo Insider
By far the most appealing and effective resource Oakstone provides CME seekers is their CMEinfo Insider package. If you're looking for the easiest method of getting all the continuing education credits you need to maintain your status for several years, this is the option that will best meet your needs. Here's some more info about what this package has to offer: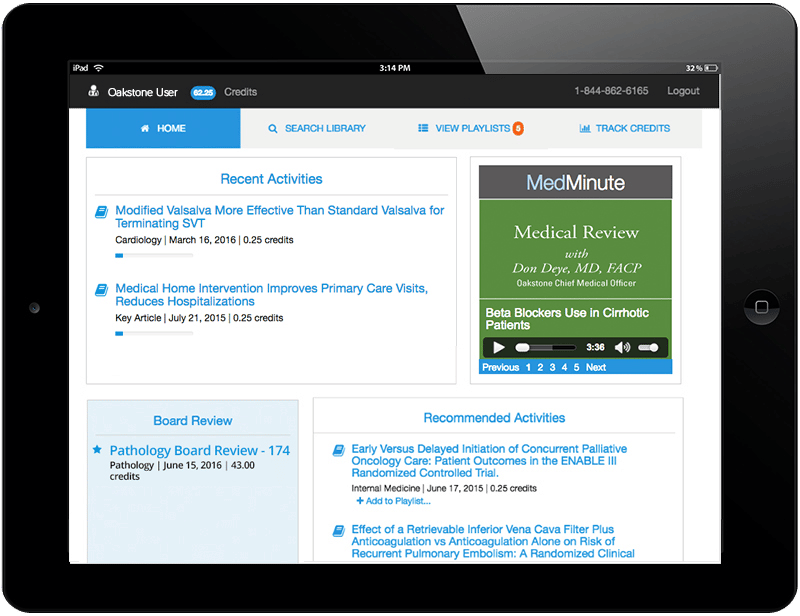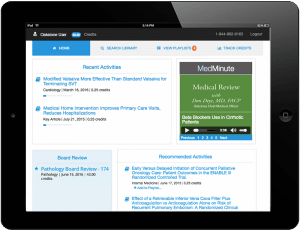 CONTENT LIBRARY
Once you set up your account and login to CMEinfo Insider, you'll immediately gain access to a gigantic library of educational content. Unlike accessing CMEinfo regularly, this option replaces the a la carte pricing model with full access at no extra cost. Additionally, this plan provides you with exclusive video content that can't be viewed anywhere else.
---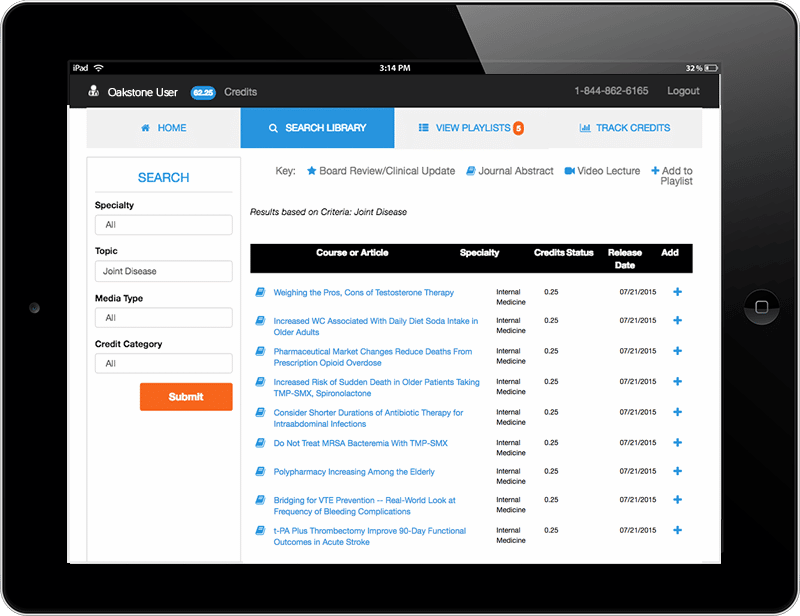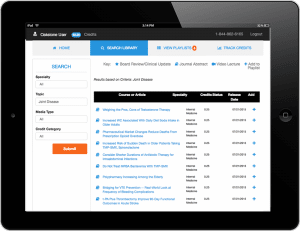 VIDEO LECTURES
As previously mentioned, Oakstone offers more than 1,230 videos with CME content that can be used toward your certification needs. These take the form of lectures, summaries of medical journals, and board reviews— all related to the cutting edge in medical science. Here's a sample of their video lectures:
---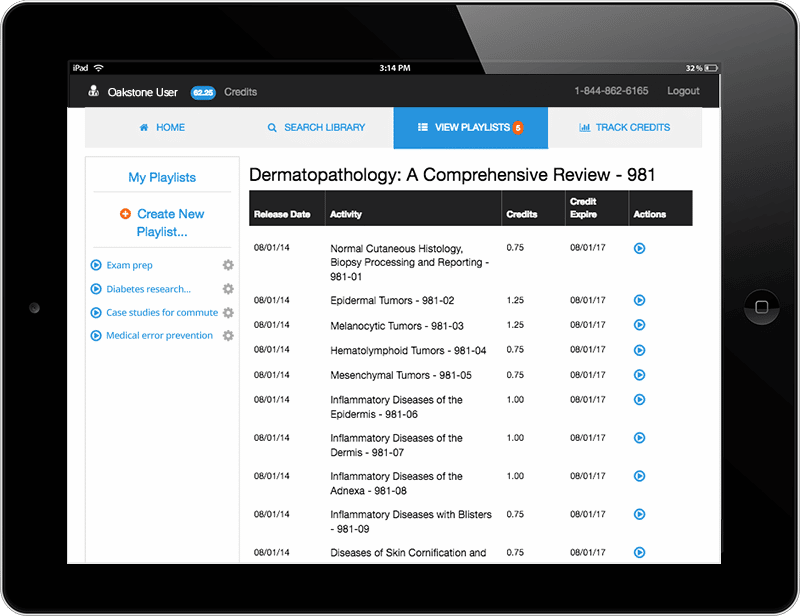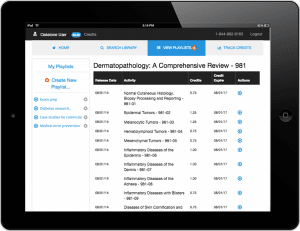 QUIZZES AND PROGRESS TRACKING
In order to verify that you're retaining the information taught through Oakstone's study materials, all of their lessons, summaries, and lectures are accompanied by pass/fail quizzes. Successfully passing these quizzes earns you CME credit, which is tracked by the CMEinfo Insider interface. This helps you stay on track as you make your way through the course catalog and fully flesh out your educational portfolio.
---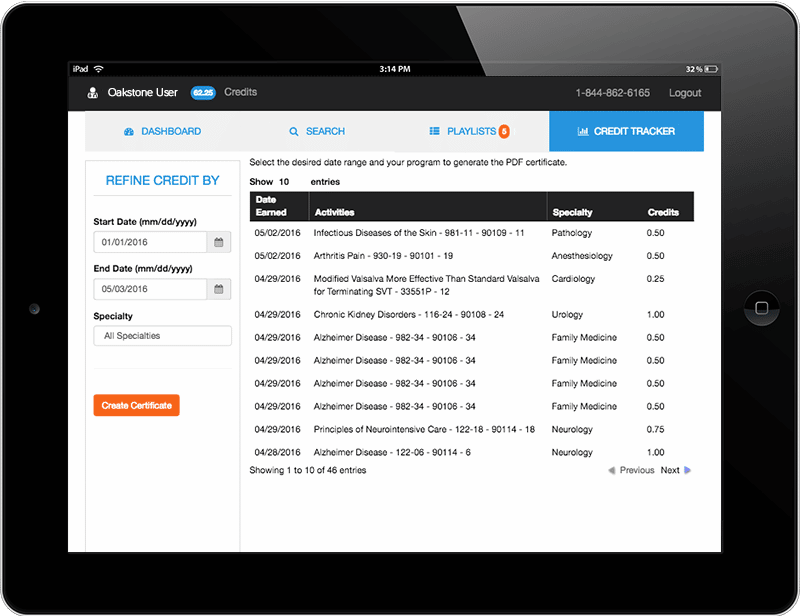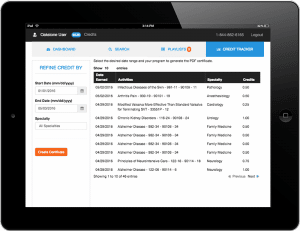 PASS GUARANTEE
At the end of your CME schedule, you'll need to take an exam to maintain your current certification. If you've been regularly using Oakstone's CMEinfo Insider subscription and taking full advantage of its features, they guarantee that you'll pass without a hitch. This means that they'll compensate your initial fees if you end up failing— but that's unlikely to happen!
GET OAKSTONE CME COURSE PRICING
Ideal Customer
Still unsure if Oakstone CME Review Courses are worth your time and money? See if any of these statements apply to you:
Do you need a lot of CME credits and haven't started earning them yet? Signing up for a year of CME

info

Insider is a good idea due to its wealth of content and reasonable price.

Do you need a few CME credits or just want to stay up-to-date with your field? Signing up for Practical Reviews is a good idea because it offers easy-to-read summaries of the latest developments at a lower cost.

Do you only need a handful of units that can be earned from one or two courses? Ultimately, Oakstone isn't a great choice for you because they offer the best deals for long-term subscription plans, not for individual courses.
---
How do you rate Oakstone CME Courses?
---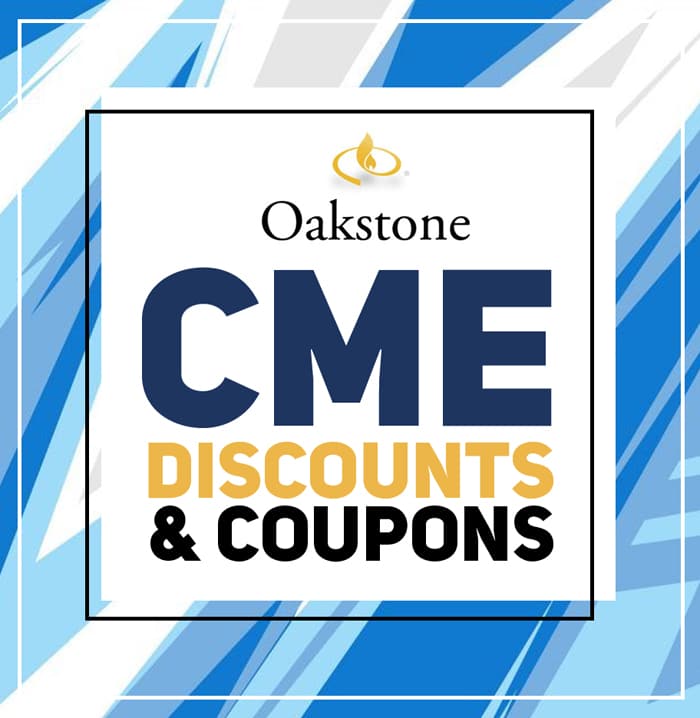 Best Oakstone CME Coupon Codes
Final Recommendation
Let's face it: you need to keep learning about your field to maintain your USMLE credential. The question isn't whether or not you're going to— it's how you're going to. And when it comes to Oakstone CME Review, it's one of the best answers to the question "How am I going to get the most bang for my buck?" This course is perfect for meeting all your continuing education needs, so quit wasting time and sign up today!