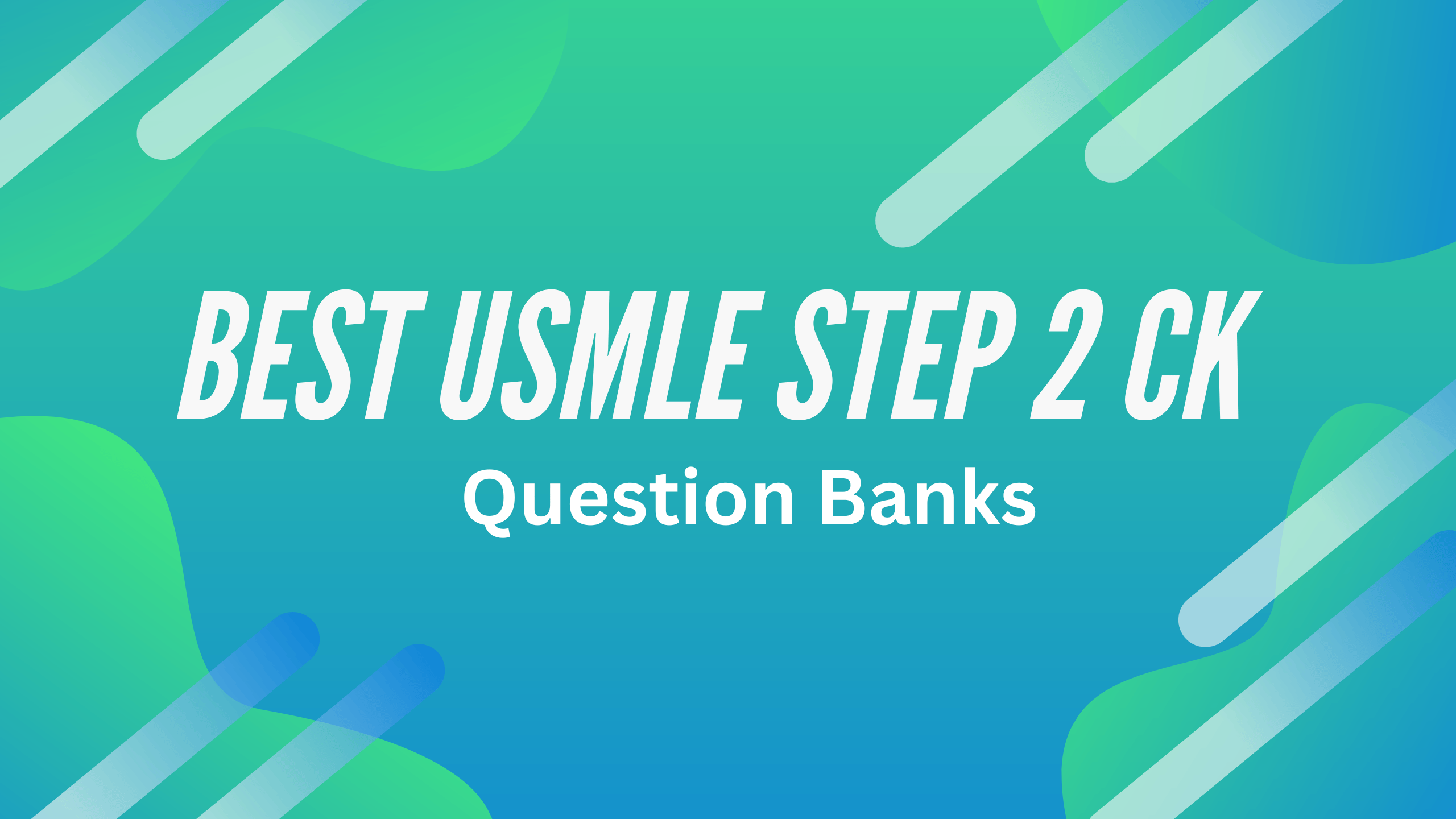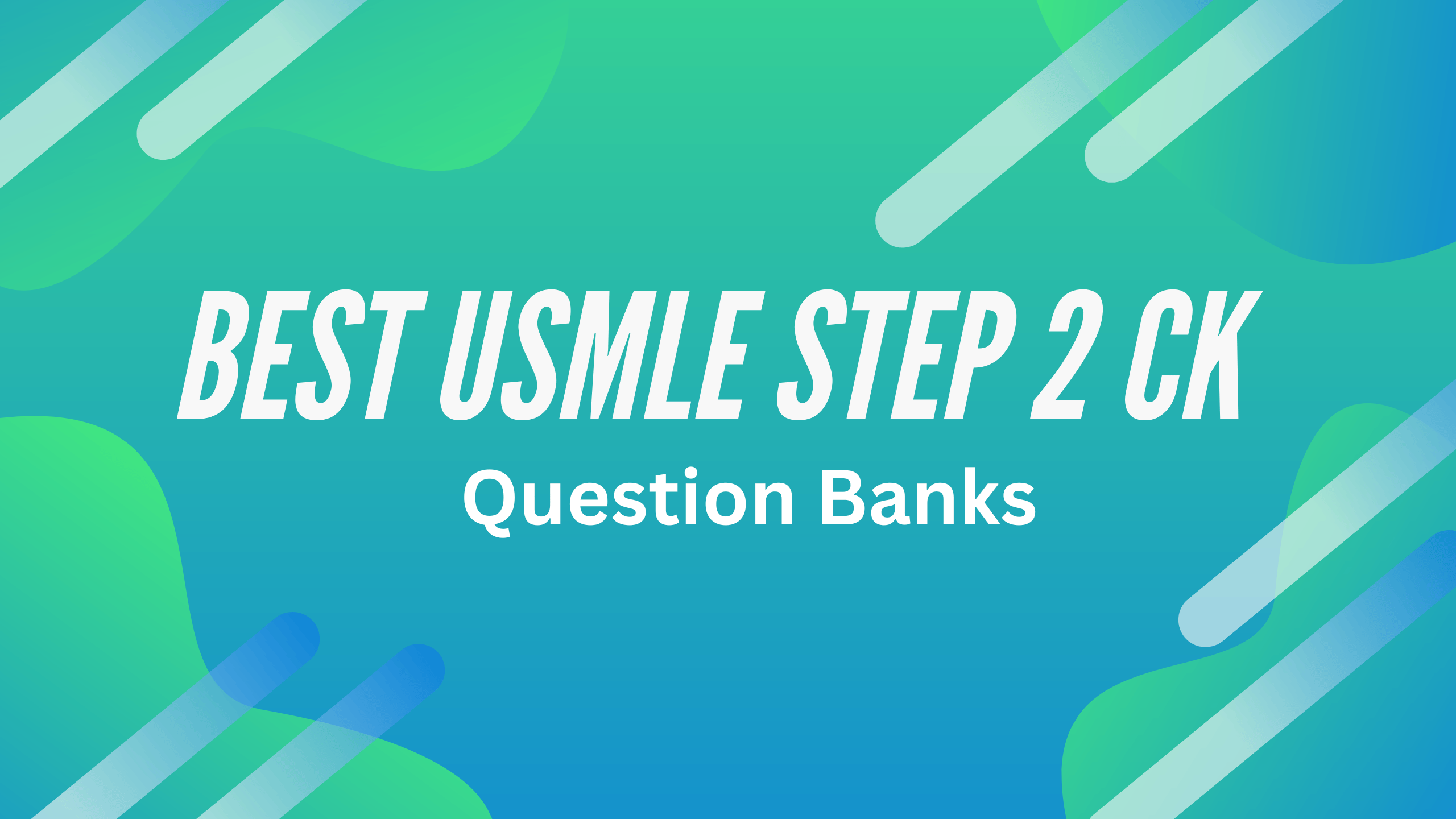 Welcome future doctors! Are you ready to conquer the USMLE Step 2 CK and take one step closer to realizing your dream of practicing medicine? The key to acing this critical exam is a great question bank.
Did you know that test-takers who use question banks in their study plan are 70% more likely to pass on their first attempt? That's right, investing in a high-quality question bank is one of the smartest moves you can make for your career.
But with so many options on the market, how do you choose the best one? Don't worry. We've researched for you! We've tested and reviewed the top USMLE Step 2 CK question banks on the market, and we're here to bring you the ultimate guide to help you crush the exam.
To improve your retention of critical internal medicine terms and your study plan, consider the best USMLE Step 2CK qbank options below.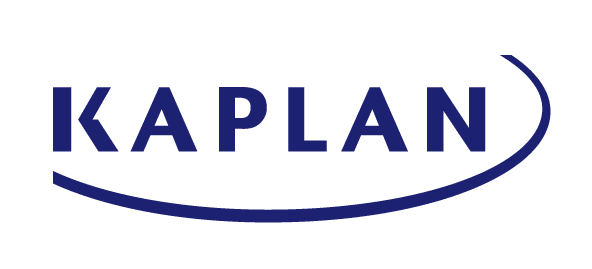 1. Kaplan USMLE Step 2 CK Qbank
Kaplan is a leader in providing testing materials for students on various topics, including medical fields. The type of prep test materials you can purchase from Kaplan includes those for ACT, SAT, GED, GRE, GMAT, LSAT, MCAT exams, and more.
Kaplan provides multiple-choice test questions for medical students in pediatrics, first aid, hospice, and more. This company stands out from the rest due to its extensive study materials and numerous test prep materials it offers.
The Kaplan USMLE Step 2 CK Qbank offers over 3,000 practice questions and two full-length practice step exams highlighting high-yield concepts. You will also have access to more than 2,000 illustrations, tables, algorithms, and other diagrams. Essentially, it'll be a great addition to your study plan.
Pros
Remote Kaplan Medical app you can use any time and any place
Interactive 3D images for better engagement
Provides an algorithm to help improve diagnostic reasoning skills
In-depth explanations to answer each question
Provides extensive questions on clinical knowledge
Cons
Video lessons lack format and production value
Thin quiz explanations
Bottom Line
Why should you pick Kaplan when preparing for your one-day examination? You can get a free trial since the company is convinced you'll love the Step 1 Qbank. You can customize the prep materials based on your needs and receive progress reports to learn where to improve.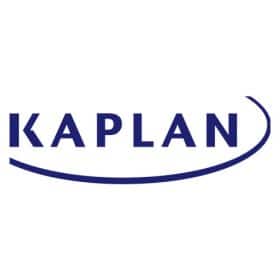 Save $440 on Kaplan USMLE Live Online Course
171 uses today
Last Used: 28 minutes ago
---


2. True Learn USMLE Step 2 CK and NBME Question Bank
True Learn is an excellent place to get test prep materials for your exam day. You can access practice tests and multiple-choice questions for pediatric healthcare, psychiatry, first aid, disease prevention, emergency department competence, and other essential concepts here.
If you plan to apply to a residency program or a medical school, you'll find suitable courses and study materials at True Learn. For the USMLE Step 2 CK Qbank, you'll have access to more than 3,600 practice questions. Board-certified physicians wrote the style of questions.
The CK prep materials align perfectly with the shelf exam. You'll also have access to one video daily while studying for the test. Best of all, if you use their preparatory materials, the company guarantees you'll pass your exam the first time you take it.
Pros
Guarantee to pass the exam your first time
Allows you to test your knowledge before test day
More than 3,600 questions are available
Provides performance analytics reports
Qualified, board-certified physicians write questions
Cons
It doesn't provide enough clarity on students' weaknesses
bottom line
If you want to pass your exam the first time you take it, pick True Learn's test prep materials.
---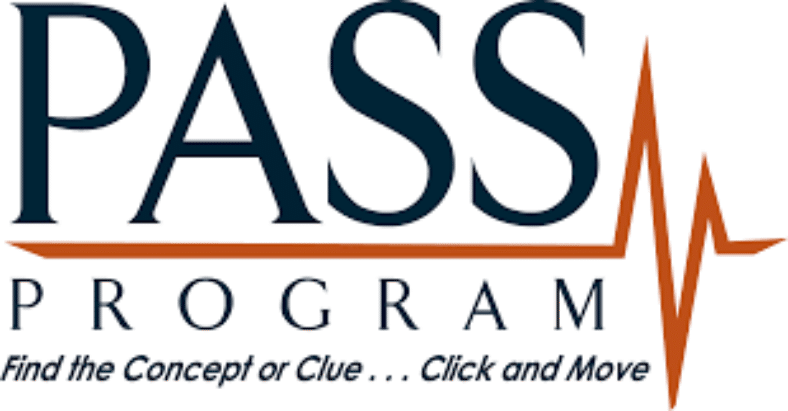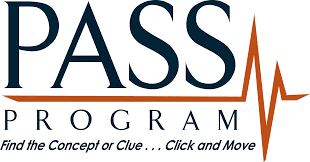 3. Pass Program USMLE Step 2 CK Question Bank
Once you've decided to pursue hospice nursing credentialing, your next step is to pick out the best subscription and test prep questions. The Pass Program has been around since 1996 and has excellent professors who have developed valuable materials to prepare students for their examinations.
The Pass Program provides a great question bank that costs only $99 monthly. You'll have access to a course book via PDF and Quizlet, where you can take practice tests. Further, by signing up for the Pass Program subscription, you'll gain lecture videos to learn more material and improve your competencies.
Pros
The material will cover pediatrics, baseline medical history, and infectious disease
You'll learn how to administer a physical examination
The material includes preventive medicine and cancer screening
Access to Step 1 videos
An affordable subscription program
Cons
A $200 fee is applied when changing a program more than once
A complex cancellation/refund policy
bottom line
Students say the Pass Program has an excellent approach to teaching the material and helping them pass the exam. If you want to improve your knowledge and pass the USMLE Step 2 CK exam, choose the Pass Program.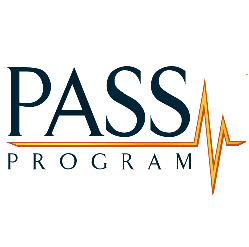 Pass Program USMLE Course- Save 10% Sitewide
534 uses today
Last Used: 16 minutes ago
---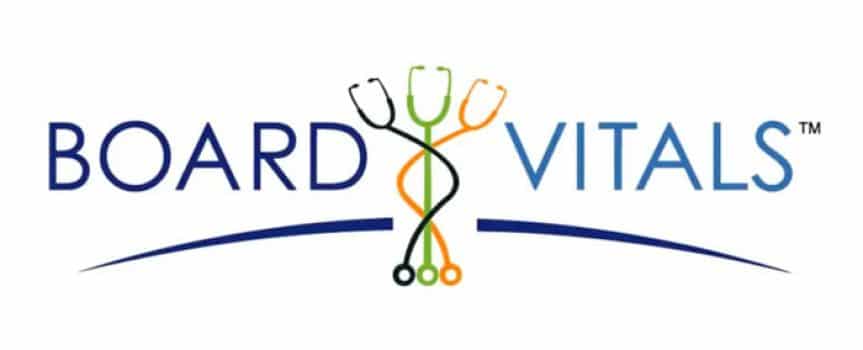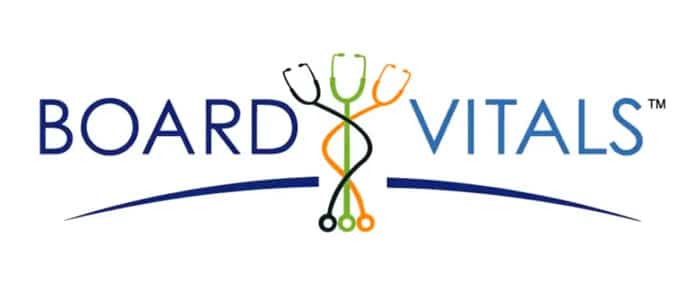 4. BoardVitals USMLE Step 2 CK Board Review Questions
BoardVitals will prepare you for various exams depending on your interests and needs.
The company specializes in healthcare so you can access test prep materials for nursing, medical students, dental examinations, pharmacy, naturopathic, and podiatry topics. Physician assistants can also access key materials to prepare for exams via BoardVitals.
BoardVitals stands apart from other companies since it focuses on the medical field. Here, you can access more than 1,400 multiple-choice questions through the Qbank. You'll also get detailed explanations, a practice exam, and a mobile app to use for studying. Best of all, the company provides a 100% pass guarantee.
Pros
Mobile app access
100% pass guarantee
Full-length practice exam included
Timed option to prepare you for the examination
Cons
Students say the questions may not look like the ones on the test
Students say the explanations to questions are inadequate
bottom line
If you want to pass your exam and have access to hundreds of questions, consider checking out BoardVitals and its 100% pass guarantee.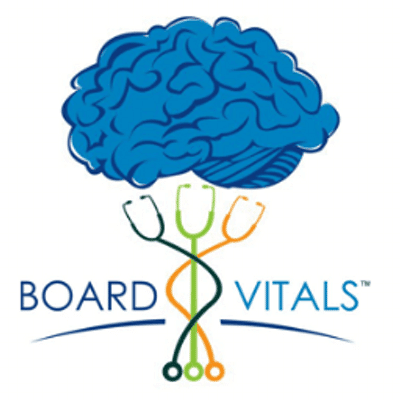 Save 10% on Board Vitals Prep Course
69 uses today
Last Used: 53 minutes ago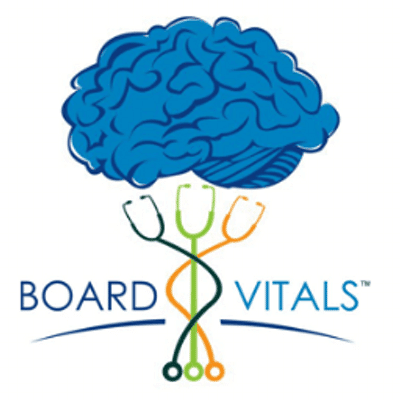 Get 10% Off Board Vitals NCLEX Test Prep
36 uses today
Last Used: 3 hours ago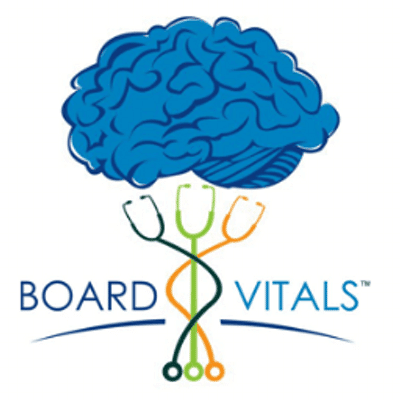 Save up to 60% BoardVitals
191 uses today
Last Used: 12 minutes ago
---

5. Lecturio USMLE Step 2 CK Question Bank
Lecturio offers multiple examination prep materials for healthcare providers, pre-med students, nurses, medical students, and physicians. Both registered nurses and nurse practitioners can gain study materials for various exams.
For the USMLE Step 2 CK exam materials, you'll have access to a practice test, a tutorial course, and 30 complex multiple-choice questions to prepare for the test. You'll love the integrated video lectures that explain the answers to complicated questions.
Further, you'll also get an analytics report after completing the practice test. Lastly, you'll have access to 10 free questions before signing up for the 40-day review course.
Pros
Detailed performance stats in the analytics report
10 free Qbank questions
Impressive video lectures
Self-assessments simulating test-taking conditions
Cons
More expensive than other programs
An excess of information for some students
The video lectures can get glitchy
bottom line
If you're searching for excellent video lectures, practice exams, and detailed explanations to practice questions, check out the materials offered at Lecturio.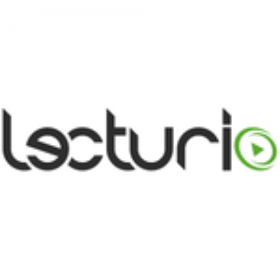 Save 20% on Lecturio Review Courses
10 uses today
Last Used: 14 minutes ago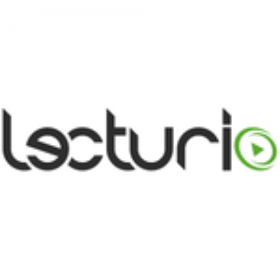 Get Up to 50% Off Lecturio Medical Course
22 uses today
Last Used: 2 seconds ago
---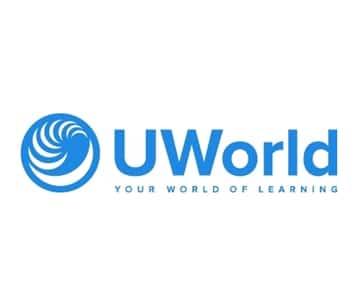 6. UWorld USMLE Step 2 CK Question Banks and Shelf Exams
UWorld can provide you with plenty of preparation materials for various exams. Along with USMLE Step 2 CK exam questions, you can access test prep programs for family medicine, internal medicine, and MCAT exams.
The company has been around for the last 20 years, and students have trusted their programs to assist them in passing their tests. The USMLE Step 2 CK question banks include more than 4,200 questions and practice shelf exams.
You'll have a software interface similar to the exam. You'll also have detailed explanations behind incorrect answers in multiple-choice questions and plenty of illustrations to teach you the material. You'll also have access to flashcards.
Pros
You'll obtain content-rich explanations
Ability to customize your study materials based on your needs
A user-friendly interface for taking practice tests
Cons
Lacks video content and video lectures
A rather expensive program
Only focuses on more complex questions
bottom line
For those seeking a wealth of practice questions and detailed explanations to enhance their understanding of the answers, consider exploring the benefits of UWorld's test prep materials.
---
7. Amboss USMLE Step 2 CK Question Bank
Whether a medical student or a practicing physician, you can get the education and exam prep content you seek from Amboss. The company provides access to many textbooks, medical journals, papers, illustrations, videos, and flowcharts.
Here, you can gain access to more than 3,150 Step 2 CK questions covering topics like neurology, internal medicine, and surgery. Every question is linked with an article to explain the answers. Further, you can access the material remotely on your mobile device.
Pros
Mobile app access
More than 3,150 questions to prepare for the test
Cons
The questions in Qbank can get rather difficult
Too much information may make it somewhat confusing for students
Some questions are too detailed and may not help with the exam
bottom line
When seeking plenty of multiple-choice questions, medical content, illustrations, and videos, you would benefit from seeing whether Amboss provides the best test prep materials for your needs.
---
General Information About the Usmle Step 2 CK Exam
The USMLE Step 2 CK exam is a crucial assessment of healthcare professionals' ability to apply their medical knowledge and clinical science expertise to patient care. This test primarily evaluates a student's disease prevention and health promotion knowledge.
To pass the exam, students must be well-versed in the clinical management of patients, diagnosis and treatment of medical conditions, and the principles of health maintenance and disease prevention.
The test consists of eight sixty-minute blocks that are completed in one day. The testing session lasts approximately nine hours, with breaks between each test section to ensure students remain alert and focused.
Each section contains a maximum of 40 questions, making it essential for students to be well-prepared for the exam to ensure their success.
Conclusion
The best USMLE Step 2 CK question bank to help you pass your examination is the Kaplan Qbank. Kaplan has been around for decades and provides the top support for test preparation, such as through its 3D image engagement.
You'll love Kaplan's app to prepare for your test anywhere and anytime you need. Best of all, you can access Kaplan's free trial to see if the program is right for you. When choosing a way to prepare for your Step 2 CK test, Kaplan has the best choice available.
Frequently Asked Questions (FAQs)
Check out some of the most common questions and answers about the USMLE Step 2 CK exam and question banks.
What is the best test question bank for the USMLE Step 2 CK exam?
According to reviews, Kaplan's test question bank is rated the best option for students preparing to take the USMLE Step 2 CK exam.
You'll have access to more than 3,000 quality questions via the Kaplan test prep program. Also, the Kaplan content includes more than 2,000 illustrations, tables, images, and algorithms. When creating a study plan, add the Kaplan solutions to your repertoire.
How much does the Kaplan USMLE Step 2 CK Qbank program cost?
If you want to purchase the 3,000+ questions via the Kaplan USMLE Step 2 CK Qbank program, you can pay $159 for one month's access. For three months, you'll have to pay $199. For six months, you'll need to pay $299.
The fee for one full year or 12 months of access is $399. Essentially, the Kaplan program is a relatively affordable option compared to others.
What is a good score on the USMLE Step 2 CK exam?
The highest possible score on the USMLE Step 2 CK exam is 300. However, no one has ever achieved the highest score. A score of about 280 is considered the best among the most competent students. However, a good score is usually between 240 and 260. You can apply to any medical field you desire if you get a good score.