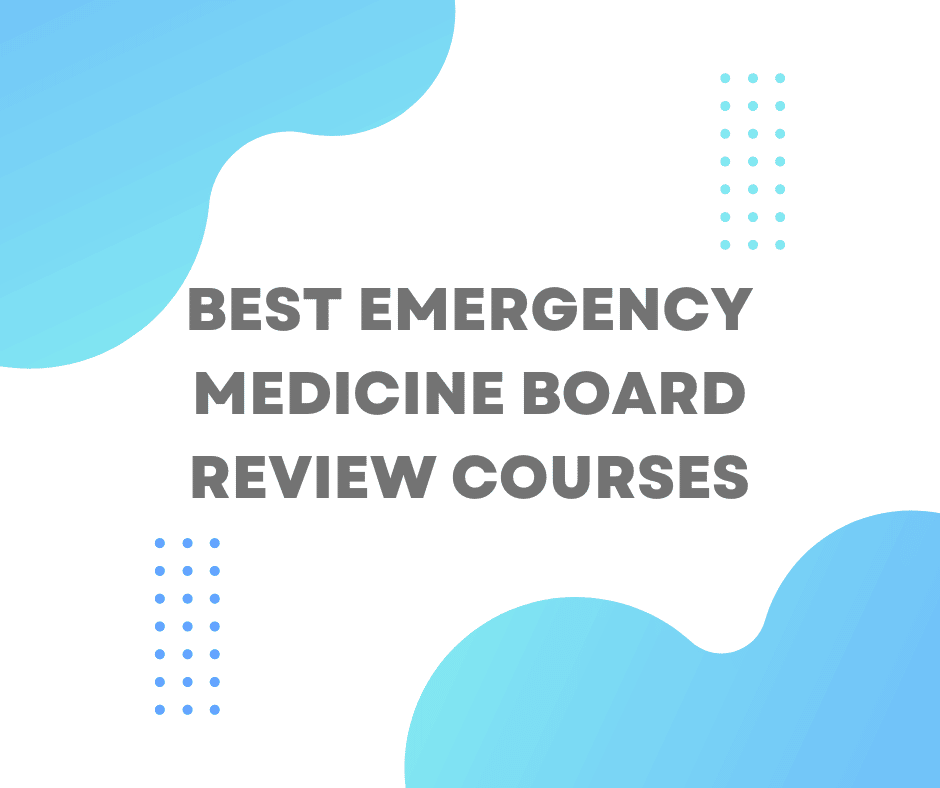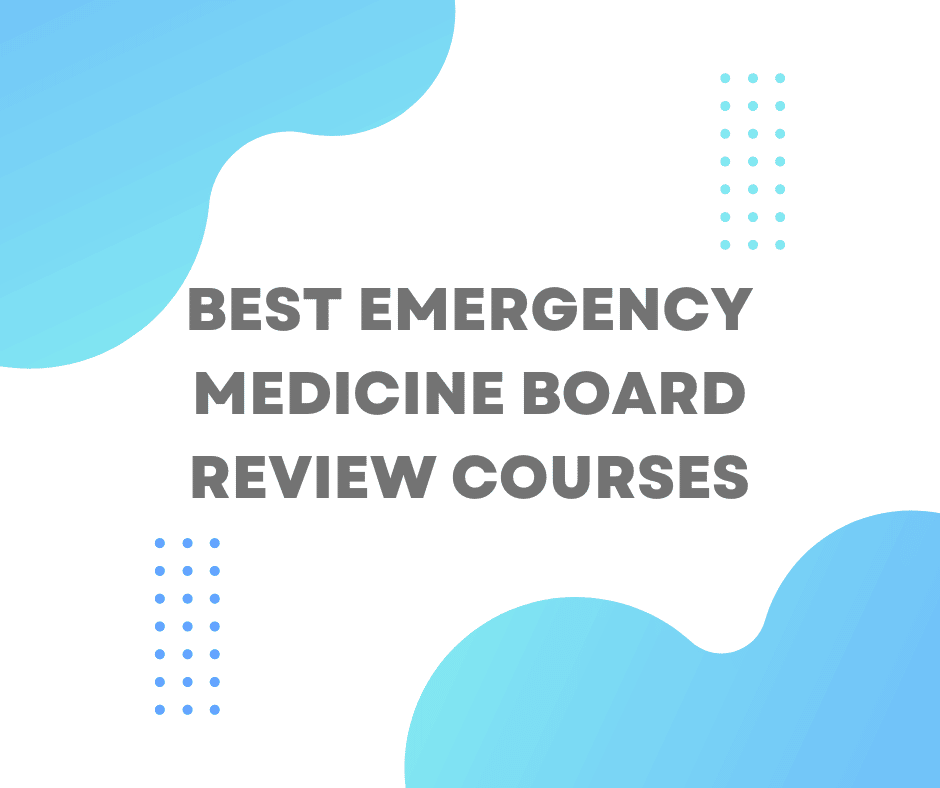 If you struggle to pass medical tests and exams in your continuing medical education, consider getting the best emergency medicine board review course. Success in the medical field often requires alert medical students' minds with facts, theories, and the medical structure at your fingertips.
Emergency board review questions help you get a grip on the examination questions and medicine reviews. The key insights and guidance this guide provides help students pass the accreditation council reviews.
Best Emergency Medicine Board Review Courses of 2023
You'll find numerous emergency medicine board review books online or through referrals. But how do you know you have the best review course? Various factors, such as content in the types of examination practice or review questions, should help you discern its reliability and resourcefulness.
Check out these popular courses to consider in 2023.


1. Rosh Review Emergency Medicine Board Review
Rosh focuses on offering patient care practice questions and certification exams to different professions in the medical field, like pediatrics, physicians, Emergency Nurses, and PAs. Rosh and Blueprint's aim in education is to provide learners with the perfect stepping stone to success.
With the wide variety of questions covering most topics, you'll get all you need to know to pass the exams. In addition, the quality and level of course questions help you gain and solidify your medical knowledge for the exams and your future career.
There are many questions, video lectures, one-on-one lessons, and advanced analytics that you can use to further your medical knowledge. The company's efforts in providing high-quality content get promoted using the advanced technology that the company employs. There's no letting up in their quest for perfection and expertise.
The structure of their courses varies according to the type of specialization you choose. For example, the in-house certification has more than 5,000 ABEM exam questions. In contrast, the Shelf exam has only 500 formatted questions.
The variance depends on the modules or content of the coursework. For example, some live courses comprehensively look into each chapter or topic, helping you revise systemically.
There are two live course modes to choose from – the tutor and test mode. In the tutor mode, you can engage a tutor in one-on-one Blueprint tutoring sessions for elaborations, teachings, or revisions. Or you get further explanations on the practice questions. While in test mode, you get practice questions and short answers for your revision.
Pros
Offers video lectures and practice questions
Has numerous certifications and courses
The technology used in the company shows the potential to improve your knowledge and understanding.
It's a comprehensive and reliable option.
You can work with it while offline for submission once you're back online
bottom line
The reviews feedback for learners who've used Rosh and Blueprint suggests its quality work. Though some questions may be harder, it prepares you well for your course exams and further questions from the accreditation council. In addition, most learners affirm that the score given by the Rosh app was closer to the final score.
---

2. Board Vitals Emergency Medicine Board Review Question Bank
Board Vitals works with the in-training exam and initial certification learners to fine-tune their knowledge. With the different packages and pricing, you can get something that suits your budget and professional goals.
The free package has a few questions for a limited period – the trial version. After that, you'll get to test their types of questions and their explanations to gauge if it's worth your commitment. The Prepare package is the most popular, which runs for three months and has at least 900 mirror questions.
All three packages have a minimum of 900 questions. The explanations in the answers help you gain an understanding of the course to prepare you for the exams. As a result, learners testify to the questions' complexity and similarity to the ABEM exams, which helps them pass. The most extended period is the Master package which you can study for six months.
The Board Vitals ensures that they update their questions and answers according to industry changes and reforms. It also offers additional CME certificate questions for an extra $199. These details broaden your revision scope, ready for the big test. The council expects learners to adapt and apply these changes in their professions and work life.
Pros
You can track your performance and gauge it against the national average
It customizes your questions per subject
It has a mobile-app version allowing you to study on the go
Using the course's reports and statistics, you can track your progress over time
It has elaborate questions and answers that are close to the real ABEM exam questions
Cons
It doesn't have video lectures or tutorials to bolster the live course review
bottom line
The simplicity yet effectiveness of Board Vital's medical exam reviews should prompt you to get your copy. For a mere $149, you can start practicing for your exams anytime and at any location from your mobile app. Moreover, you can track your progress to know whether the course review has the expected impact on your medical professional journey.
Best Board Vitals Discounts & Coupon Codes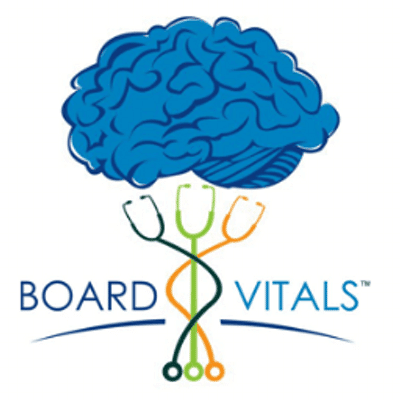 Save 10% on Board Vitals Prep Course
42 uses today
Last Used: 15 minutes ago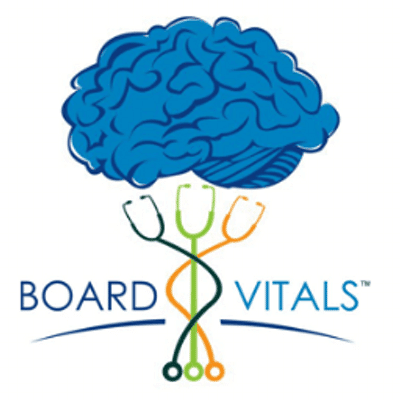 Get 10% Off Board Vitals NCLEX Test Prep
25 uses today
Last Used: 6 hours ago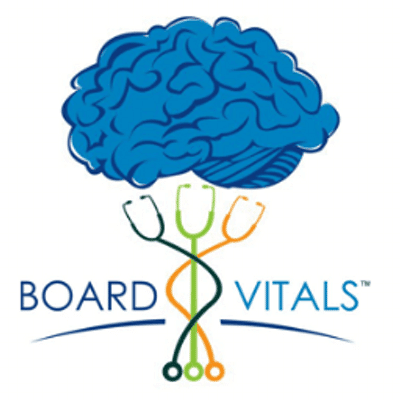 Save up to 60% BoardVitals
98 uses today
Last Used: 7 minutes ago
---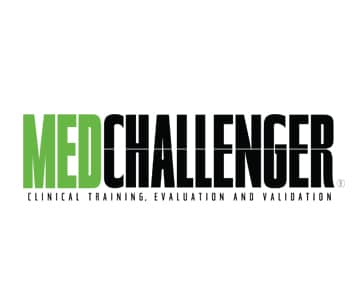 3. MedChallenger Emergency Medicine Board Review
Med-Challenger focuses on producing well-rounded medical professionals by passing ABEM tests and building their knowledge over time. From as low as $399, you'll get the Med-Challenger course review available on every device and at any time.
In addition, it helps you study for the test by being an 'ABEM-question' bank and when you need to know more about the medical information hub.
With over 3700 questions on the app, you'll get vast information on the type of questions to expect. Also, it has in-built features that detect your weak points and subjects and focuses on these questions to improve your overall understanding.
Pros
It has a high pass rate because of the simulators and elaborate answers
The software customizes the questions to focus on your weaker subjects
It has the most updated questions and answers
It is accessible on any device
It helps you even after your exam by keeping you informed and knowledgeable
Cons
The cheapest package has higher pricing than other tools
The app can be pretty bulky for small storage devices
bottom line
With Med-Challenger's updated questions, you won't have to do more research on any updates or changes. But they're quickly integrated into the app or software, making it easier for learners. In addition, it is a good resource tool for med professionals that works to ensure every piece of information is within your reach.
---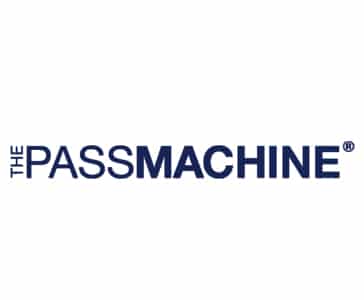 4. The Pass Machine Emergency Medicine Board Review
The Pass Machine has over 1200 multiple-choice questions to help you gain your CME and ACEP credits on the first try. The type of questions set in this course review mirror what you'll get in the actual ABEM tests. With this continuous practice, you can take the exam confident and knowledgeable.
The Pass Machine offers preparation questions and information to other medical specialties, showing its broad scope. In addition, it uses flashcards and practices questions with similar exam conditions, enhancing your exam preparation.
A unique feature of the Pass Machine is the group study and cash-back guarantee features. You can use the online group study when you need further information to add to your emergency medicine knowledge. It's also an excellent tool to gauge your preparation, retention, and understanding of the upcoming tests.
Pros
It has a 100% cash-back guarantee
It has detailed answers, study groups, and test simulations that enhance your preparations
It is available everywhere, anytime, and on all devices
It has free tips and articles that focus on the emergency exam medical board reviews
Cons
It doesn't have video preparation questions
It has fewer questions compared to other tools for the same amount of money
bottom line
The Pass Machine has numerous benefits that ensure you remain focused and ready for your exams. Learners gauge their participation extent with the reports and the questions. The money-back-guarantee offers you a cheat code, but with the high standards set in Pass Machine, it should guarantee your pass and credit rate from the start.
---


5. Stat Pearls Emergency Medicine Board Review Course
Stat Pearl relies on their experts' analysis of the Board's questions and topics to provide updated practice questions. It has an estimated 4079 questions across different levels that you can use to sharpen your knowledge for the ABEM exams. In addition, they categorize the questions into various topics where you can focus on your weaker topics to perfect them.
The professionals poach the structure of the ABEM questions to provide a real-life test in your preparations. Using the pre- and post-EM exam questions, you can identify which areas need more attention. This way, you'll focus more on concepts you haven't grasped, increasing your passing possibilities.
Pros
Has numerous MCQs which focus on your weaker areas
The pros behind the course review questions are keen to work with the registered boards to keep up with the changes
It has performance reports where you can track your progress
The answers are elaborate and professional
Cons
It has a fixed number of questions per topic
It doesn't support video tutorials
You can't track your progress while on the app or software
bottom line
The MCQs offered at Stat Pearls show its interest in creating informative content on the platform. The focus on getting the right and updated content make it the go-to option for an emergency board review course.
---
6. Hippo Ed EM Board Review
The Hippo EM board review course has over 1350 questions and 61.5 hours of video content that could help you with your ABEMs. It is a high-end tool to perfect your medical professional before you go in for your certification. In addition, Hippo EM guarantees you the board credits on the first attempt.
Pros
It has numerous hours of video content to help you study
Has performance review charts where you can gauge your progress
It has two modes – study and test mode
It has elaborate answers and explanations that help you understand better
Cons
It has expensive packages
Some people find it hard to maneuver using the interface
It's time-consuming
bottom line
Hippo ED is a flexible tool that tailors the questions per learner experience and according to the extent of their participation. As a result, you focus on your weaker areas while monitoring your progress in these sections allowing you to build an all-around preparation routine.
---
7. Qualifying Prep Emergency Medicine Board Review
Do you need a tool that'll take you through medical school into your career? Qualifying Prep offers different services to students depending on the extent of their participation. From being an information center to a practice and study area where you can learn more about medicine . In addition, it has numerous test questions and answers to help you prepare for your ABE certification.
Pros
It's reliable for exam preparation and in your career
It has audio and visual support data to enhance your understanding
It's affordable and efficient
The veterans behind the program understand what it takes to be certified, thus emphasizing the questions.
Cons
Has extensive information through the different stages
---
Information About Emergency Medicine Board Review (ABEM Board Review)
The EM board review sets the exams based on the entire human anatomy, with each part covering a specific percentage of the exam. With a certification exam taking between 6 – 8 hours, you should expect a comprehensive test on human anatomy and its related features.
Studying Medical knowledge, patient care, and procedural skills using an EM board review course should help you ace the test. The bulk of the exam usually focuses on the signs, symptoms and precautions, and cardiovascular disorders, taking 10% each.
Conclusion
The Emergency Medical Board Review course helps you revise and prepare for your EM certification exam. It enables you to deal with the bulkiness and complexity of the exam structure and model by providing similar questions and conditions. This way, you take the exam more confidently and easily, guaranteeing better results.
---
Frequently Asked Questions
People also ask the following questions:
What is the pass rate of the Emergency Medicine Board exams?
The pass rate for first-timers who've completed the EM residency program is 92%.
How do you study for the ABEM board exam?
You should stay at par with the EM model changes and structure, the expected exam structure, and be up to date with the clinical and medical changes. Taking an emergency physician medicine board review course could save you the trouble where you can focus on your residency as you get it straight from the study.
What happens if you fail the ABEM?
Check out the ABEM board exam website if there are any additional requirements and eligibility status before you register for your next try.
How many times can you take ABEM?
It depends on your Eligibility status requirements. However, you should renew your certification every five years.
Can you still practice medicine if you fail your boards?
Yes, you can practice medicine even when you fail your boards. So long as you're eligible to practice medicine as you wait for your retake.
How is ABEM scored?
They sum your correct answers from the test, where they step it down to a scale of 0 to 100 to get the final score.