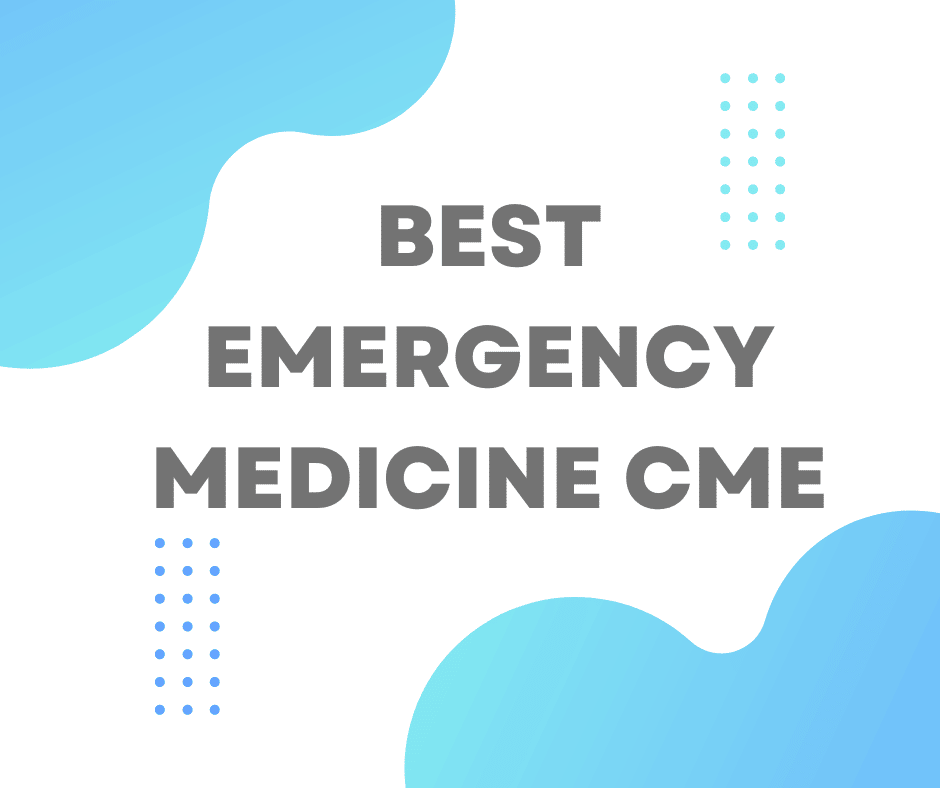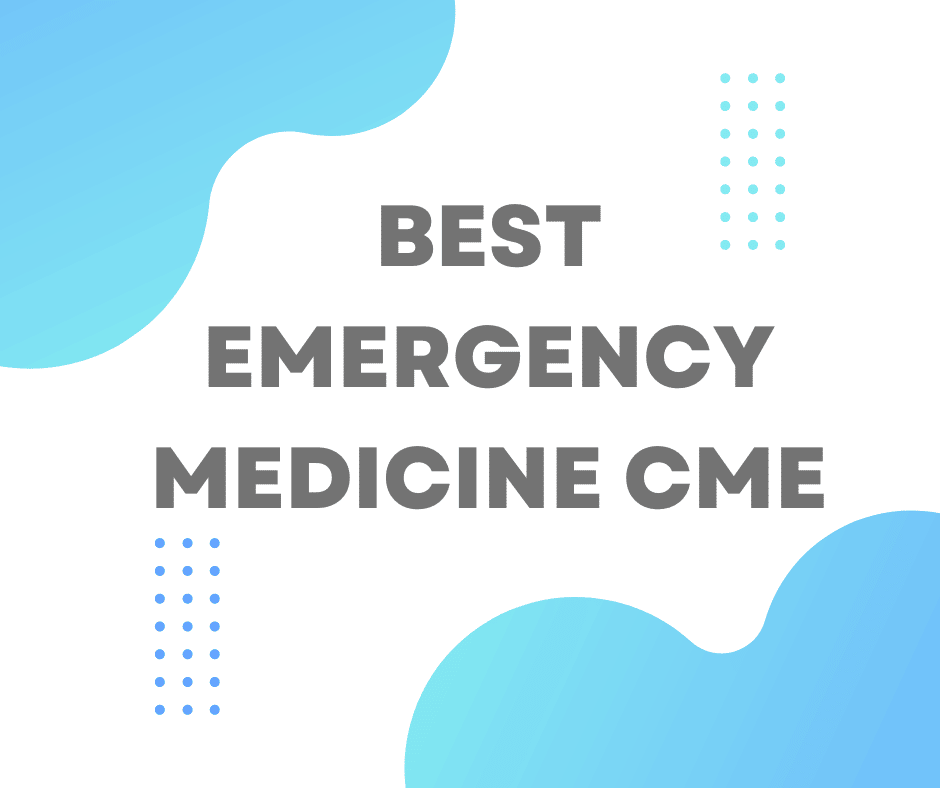 Are you a physician or other healthcare professional working in the emergency medicine sphere? If so, you will likely need to complete emergency medicine continuing medical education (CME) courses. You'll find many different emergency medicine CME online classes to do so.
Yet, what is the best emergency medicine CME course out of them all? The answer will depend on your particular preferences for continuing education study materials.
One survey found that 67.86 percent of respondents prefer videos as their educational material. 47.71 percent of emergency physicians prefer podcasts for pursuing CME credit courses. Others prefer slide presentations, infographics, in-person classroom lessons, and live webinars.
Which should you choose? The answer can be complicated, but we've done the hard work for you! Here, we've compiled a list of the best CME emergency medicine courses. To determine which CME emergency medicine course is best for you, check out our six reviews of emergency medicine continuing medical education classes below. Let's get started!
Best Emergency Medicine CME of 2023
Emergency physicians need to know how to take care of patients with a wide variety of health issues and understand various medical arenas like pediatrics, basic psychiatry, critical care, and internal medicine.
If you're following a residency program in emergency medicine (EM), you will need to pursue continuing education courses to advance your career in the department of emergency medicine. Here, you can discover the six best education programs to continue learning ways to improve patient care in the emergency department.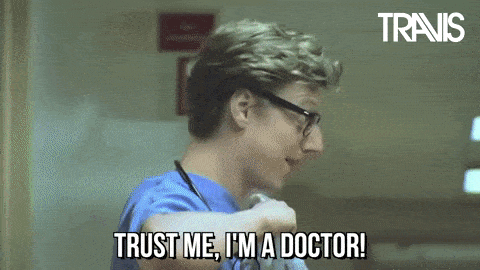 The best continuing medical education courses in emergency medicine that we compared are:
BoardVitals
Oakstone
RoshReview
Med-Challenger
AudioDigest
CME4LIFE
---
1. BoardVitals Emergency Medicine CME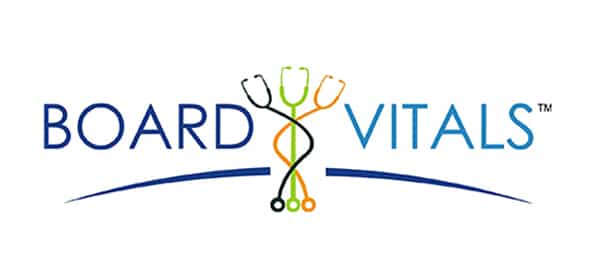 BoardVitals serves healthcare professionals in a wide variety of subjects. They primarily assist with continuing medical education reviews. You can even sign up for a free emergency medicine CME trial with them. The free trial lasts 10 days and gives you access to a small number of questions.
Course Features
BoardVitals' CME continuing education course may have the best emergency medicine question bank with more than 900 EM review questions. The organization has more than 500 faculty contributors to assist physicians. The questions include extensive explanations and good-quality images to ensure you understand the correct answers.
Pros
Ability to earn 35 AMA PRA Category 1 Credits for your career
Fast and convenient online course
More than 900 evidence-based questions in an excellent question bank
Impressive images with explanations
Leading faculty contributors to help students learn the essentials of EM 
bottom line
The course from BoardVitals offers doctors the ability to improve their diagnostic skills, learn common and rare treatments in emergencies, and gain up to 35 accreditation credits for careers in the department of emergency medicine. If you're looking for a high-quality, professional course, look no further!
Take Me To BoardVitals Emergency Medicine CME
Best Board Vitals Discounts & Coupon Codes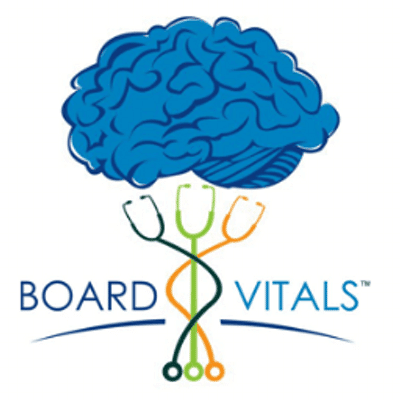 Save 10% on Board Vitals Prep Course
69 uses today
Last Used: 59 minutes ago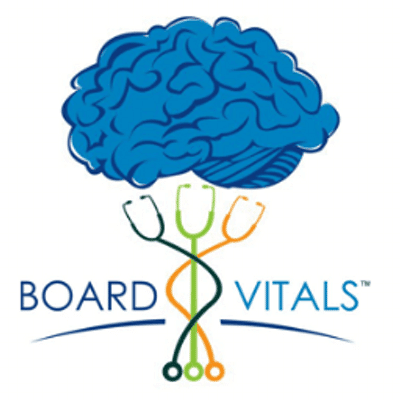 Get 10% Off Board Vitals NCLEX Test Prep
36 uses today
Last Used: 4 hours ago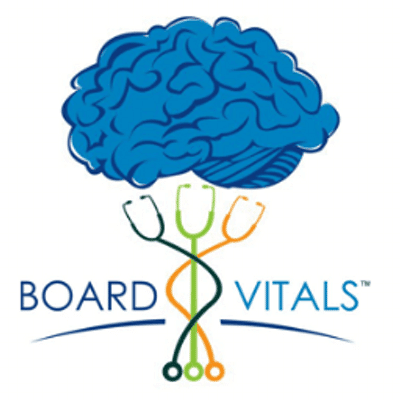 Save up to 60% BoardVitals
191 uses today
Last Used: 19 minutes ago
---
2. Oakstone Emergency Medicine CME Course and CMEinfo Insider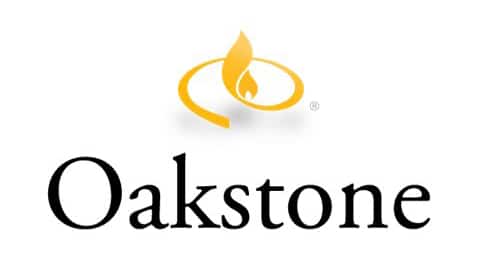 Oakstone offers CME courses for the EM field and ensures that MD professionals obtain expertise in the areas of:
Trauma treatment and urgent care
Airway management
Pharmacological guidelines
Sepsis care
Oakstone's courses go beyond the typical educational conference covering emergency medicine. Instead, the courses also cover risk management, neurology, emergency and trauma imaging, addiction medicine, interventional radiology, and pain medication.
Course Features
The courses here offer anywhere from 12.50 CME credits to an unlimited amount of CME credits. You can choose the Need-to-Know Emergency Medicine course where you'll get access to lectures covering topics like congestive heart failure, nonaccidental trauma, and electrical injuries.
If you're looking for an Amazon gift card or a different gift card to earn unlimited CME credits, you can access a $3,200 gift card from Oakstone here.
Pros & Cons
Comprehensive reviews of emergency department medicine
Focus on pain management and pain medicine
Access to nine videos and three audio podcasts
Access to an Amazon gift card to earn unlimited CME credits
Helpful information for treating injuries and trauma
The video format tends to get dry and cumbersome
bottom line
To get accreditation for your CME credits quickly in the realm of emergency medicine, Oakstone provides a comprehensive and useful review.
Take Me To Oakstone Emergency Medicine CME
Best Oakstone Discounts & Coupon Codes
---
RoshReview CME for Emergency Medicine


The RoshReview provides continuing education or CE courses for healthcare professionals ranging from physician assistants, gynecologists, and nurses to pediatricians, surgeons, and psychiatrists.
Ever since COVID-19 hit emergency rooms several years ago, physicians in the emergency department have needed to learn more and think quickly on their feet for better patient care. To understand the essentials of EM and get access to evidence-based questions, you may want to consider signing up for the RoshReview CME course for emergency physicians.
Course Features
While the courses here do require hard work on the part of emergency physicians, the accreditation council ensures you get CME credits for all your toil. The courses include anywhere from 42 to 250 board-style questions with detailed explanations. Furthermore, you can earn from 5 to 16 AMA PRA Category 1 credits.
Pros & Cons
Extensive information ranging from pediatrics and cardiology to trauma and geriatrics
Ability to save money by signing up for group subscriptions
Up to 1,000 questions in Qbank from all courses
Review packages line up with specific CME exams
Flexibility for studying on the go using mobile devices
The content has a small font and looks a bit messy
One of the most expensive options on the market
bottom line
Why should you sign up for RoshReview? The program provides extensive explanations behind each question and will also track your progress. That way, you will know where you still need to improve.
---
Med-Challenger Emergency Medicine CME Online Course


Med-Challenger provides continuing medical education classes for healthcare specialists including physician assistants, nurse practitioners, pediatricians, nursing students, and more. The company even offers a free COVID-19 Vaccination CME course along with a free trial period for any CME class.
With the Med-Challenger Emergency Medicine CME class, you can earn up to 275 AMA PRA Category 1 credits.
Course Features
The courses offer a quick and streamlined way to complete the requirements. You can get one full year of access to the study materials. The courses provide more than 3,600 EM practice questions and more than 2,000 pediatric emergency medicine questions.
Pros & Cons
Flexibility to study remotely at any time
100 percent guarantee for passing board exams
Ability to earn as many as 275 category 1 credits
Thousands of useful EM questions are available
Relatively expensive packages
The mobile app is somewhat bulky
bottom line
Consider signing up for the
Med-Challenger online course
for a customized learning experience! The software personalizes the course and its questions to help you ace those subjects you struggle with the most.
Take Me To Med-Challenger Emergency Medicine CME
---
AudioDigest Emergency Medicine CME/CE Platinum Membership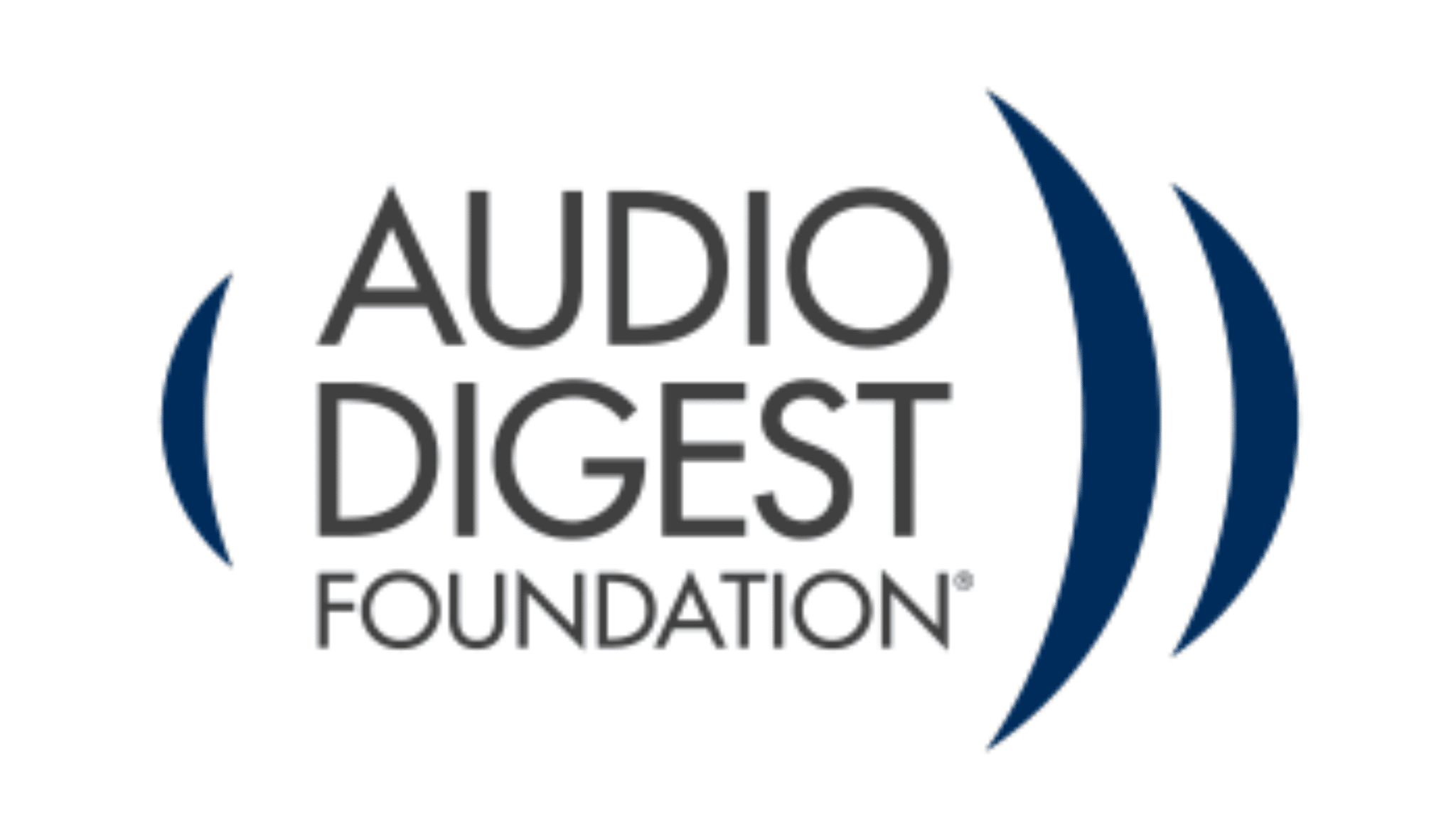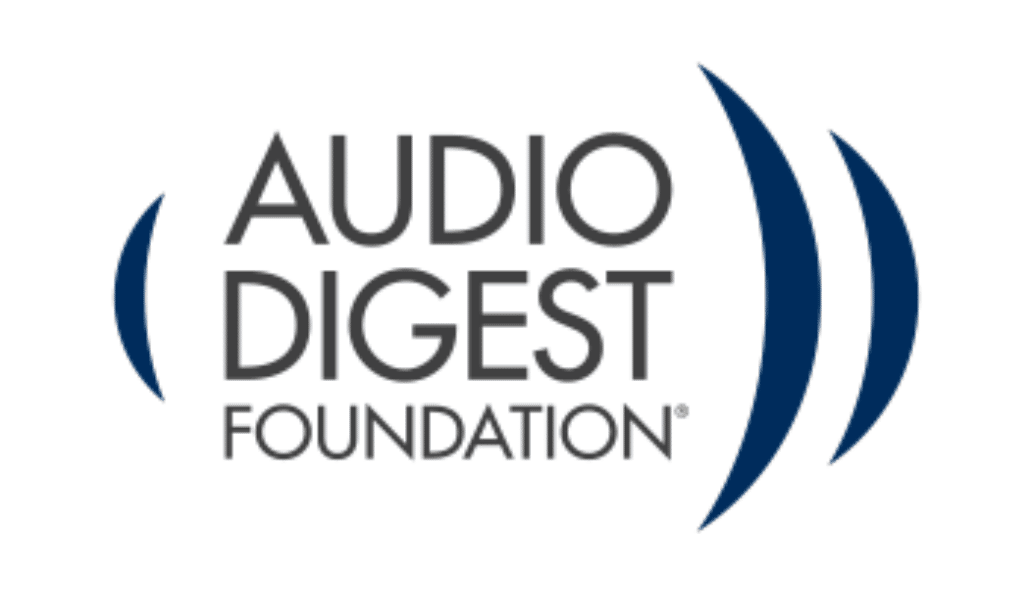 If you like using podcasts for your continuing medical education studies, you should look into AudioDigest. The company has been around for over 70 years, providing quality audio to healthcare professionals as part of their CME study materials.
You can sign up for the AudioDigest emergency medicine CME platinum membership to access their library of over 4,000 lectures.
Course Features
The platinum membership includes more than 2,500 hours of audio content and access to more than 4,000 lectures. If you complete all CME classes, you can gain at least 4,300 credits.
Pros & Cons
Access on a mobile and digital platform
More than 4,000 activities to study for CME exams
Easy-to-use and personalized products
Content covers medical information across 15 specialties
Lacks video content
The mobile app has glitches on the Android device
bottom line
What's the best part of the AudioDigest CME platinum membership? You will gain unlimited earning potential for CME credits. For a flat fee, you can brush up on your skills in other areas as well.
Take Me To AudioDigest Emergency Medicine CME
---
CME4LIFE Emergency Medicine Extravaganza Savings Package


CME4LIFE has numerous packages for healthcare professionals to choose from when seeking continuing medical education courses. The Emergency Medicine Extravaganza Savings Package provides information on critical care, urgent care, infectious disease, wound care, and more.
Course Features
The courses include anywhere from 5 to 19 hours of CME credits. You can get up to 47 credits in total. The overall cost is around $2,000.
Pros & Cons
Detailed information on emergency medicine and critical care
Simple and streamlined process to get a CME certificate emailed directly to you
Not as many CME credits as other programs
Doesn't cover as many topics as other CME courses
bottom line
While more expensive than other options,
CME4LIFE
does provide streaming options and covers several important topics for emergency room physicians.
Take Me To CME4LIFE Emergency Medicine
---
General Information About Emergency Medicine CME
Emergency medicine CME prep courses will help emergency physicians pass their exams and become better doctors overall. They range from podcasts and practice questions to videos and online lectures. Choose one that offers the number of credits you need and has materials in formats you enjoy.
---
Conclusion
So, what is the best emergency medicine CME course out of these six options? The best course comes from BoardVitals. The company offers more than 900 questions in emergency medicine and has hundreds of top faculty contributors. With this or any CME course, you'll be able to learn and grow your skills as an emergency physician.
---
Frequently Asked Questions (FAQs) About Emergency Medicine CME
Check out the answers to several of the most common questions about emergency medicine and continuing medical education courses.
How do I get the most out of CME money?
You can spend CME money on conferences, online courses, books, and online subscriptions.
Is CME money taxable?
In the majority of cases, CME money is not taxable.
Can you buy an Ipad with CME money?
Some companies do provide you with an Ipad, MacBook, or another device to complete CME activity.
Is Emergency Medicine in high demand?
Similar to other healthcare specialties, emergency medicine physicians are in high demand.
What is the difference between Category 1 and Category 2 CME?
Licensing and credentialing organizations require proof of Category 1 credits. You can document category 2 credits independently.