Medicine is one of the most lucrative career paths an individual can choose, provided that they are willing to devote the requisite time and money for schooling. Part of the reason for medical professionals having such high salaries is that the educational requirements for these positions are substantial; with such an intimidating barrier to entry, many individuals who lack the resources to pursue a path of schooling that can easily take upwards of eight years simply won't be able to become doctors. This may sound disheartening, but here's the good news:
You don't need to be a doctor to have a fulfilling career in medicine.
The medical industry is full of opportunities for individuals looking to work in many different fields. Jobs in pharmacy and nursing are common, well-paying, and will often require significantly less schooling than that required to become a doctor. Usually, these careers will require students to receive specific certifications instead of post-graduate education.
One of the most appealing medical careers that can pursued in this fashion is that of a physician's assistant or PA. These individuals work closely with physicians and other medical professionals and receive high salaries as a result. Becoming a physician's assistant will require passing the Physician Assistant National Certifying Exam, or PANCE.
While passing this single certification exam is easier than the lengthy process of becoming a doctor, it's still nothing to sneeze at. That's why we've organized this list of the best PANCE/PANRE review courses that will help you prepare for the big test.
Without further ado, here are our picks!
Best PANCE Review Course Study Materials 2020
Best PANCE Study Materials FTP Lectures

With the aim of providing students an accelerated classroom experience, FTP has a lot of appealing benefits that can be accessed from home or while on the go.
Pro: Time Management
As previously mentioned, it can be difficult for a student to squeeze in a PANCE/PANRE study session while juggling other obligations in their day-to-day life. One major benefit that is inherent to video content, including the videos on FTP Lectures, is that they can be conveniently paused and resumed at a later date if an individual's study session is interrupted. Another fantastic benefit provided by this program that is rare among video lecture resources is the ability to speed up all videos to twice their normal pace. This cuts the time it takes to view these lectures in half, further saving a student's valuable time.
Pro: Staff
All of the team members behind the scenes at FTP Lectures are highly qualified medical professionals who have a deep working knowledge of all things medicine. Their team features an emergency physician, a pharmacist, a cardiologist, and a general practitioner. All of these individuals bring their own experience and knowledge into this educational resource, making it one of the best PANCE review courses around.
Pro – Catalog Transparency
Want to know exactly what you're paying for before putting any money down? The easiest way to do this is by checking the Topics page of FTPLectures' curriculum. This section shows you every single lecture that's included in their PANCE prep packages— ensuring that you'll cover all the necessary topics that directly apply to your chosen career.
Pro – Time-Saving Features
Another reason that you might be interested in this PANCE review course over other options is their focus on saving you time while studying. There are quite a few features included with this course that serve this purpose, such as the option to speed up lecture videos and the inclusion of summarized notes after each one. This ensures you reduce study time without negatively affecting your performance on the exam!
Con – Limited Specialization
The lectures included with a subscription to FTPLectures are informative and helpful for medical students— make no mistake. However, the fact remains that their catalog is broad and intended to assist students preparing for NAPLEX certification as well. This all-in-one approach unfortunately means that you won't have a course specifically geared towards your exam, which could be annoying.
---
Most Comprehensive PANCE Review Course: Kaplan Test Prep

For aspiring PA's who want to maximize their chances of passing the PANCE/PANRE on their first try, especially those who prefer live instruction, the resources provided by Kaplan's educational packages are hands-down the best option.
Pro: High Yield
The most basic package offered by Kaplan for PANCE test prep is a suite of over 1,000 practice questions. However, they also offer an upgraded version of this package known as High Yield which includes a few additional features. In addition to several hours of video lectures, the Qbank + High Yield package includes a robust tutor guidance program and two books containing insight from professionals. These are features exclusive to Kaplan that can make a substantial impact on student's grasp of the course material.
Pro: Live Classes
Although Kaplan offers educational material in their prep courses that are standard among many other educational offerings from competing companies, one thing that gives them the edge is their live classes. Students have the choice between sitting in a physical classroom with an instructor or livestreaming the same sessions from home. For some individuals, this method of teaching will be more effective for them and will greatly improve their ability to understand and recall information on the exam.
Con: Pricing
Since Kaplan offers a premium education service, it should come as no surprise that their PANCE review courses come at a premium price. Although they have attempted to make the process less painful for students with flexible pricing and trial offers, there's no getting around the fact that this is one of the most expensive educational resources for students studying for the PANCE/PANRE. Individuals with budgetary concerns may want to try a different service that can offer a greater volume of material at a lower price, even if it is of a slightly diminished quality.
---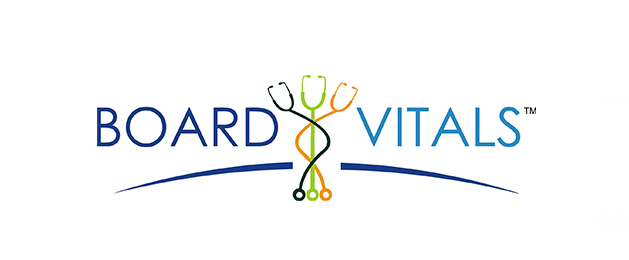 Although it doesn't quite measure up to our pick for best PANCE review course, the study materials offered by BoardVitals are still an excellent choice for aspiring PA's. What they lack in diversity of materials, they make up for in quality of available resources.
Pro: Practice Questions
BoardVitals offers over 1,100 practice questions covering different aspects of the exam: about 10% more than our #1 pick. Additionally, these questions all come with detailed answers that provide detailed explanations behind the rationale for each one. With this increased volume, students who prefer self-studying will find this prep program very effective.
Pro: Scheduling Flexibility
It can be difficult to find time to study for the PANCE/PANRE in between other obligations, such as university education or employment. BoardVitals understands this obstacle and offers a few benefits to students who are looking for a more flexible prep program. These include 24/7 availability for all study materials and the option to delay starting the program for up to six months after paying.

Con: No Lectures
While BoardVitals offers one of the best PANCE review courses in terms of practice questions for self-study, one thing they do not offer at all is any kind of lecture content. Even with a pricing scheme that complements their lack of this content, students may still be so dissatisfied with the lack of audio or video lessons that they will want to avoid this educational resource altogether.
TAKE ME TO BOARD VITALS PANCE/PANRE
---