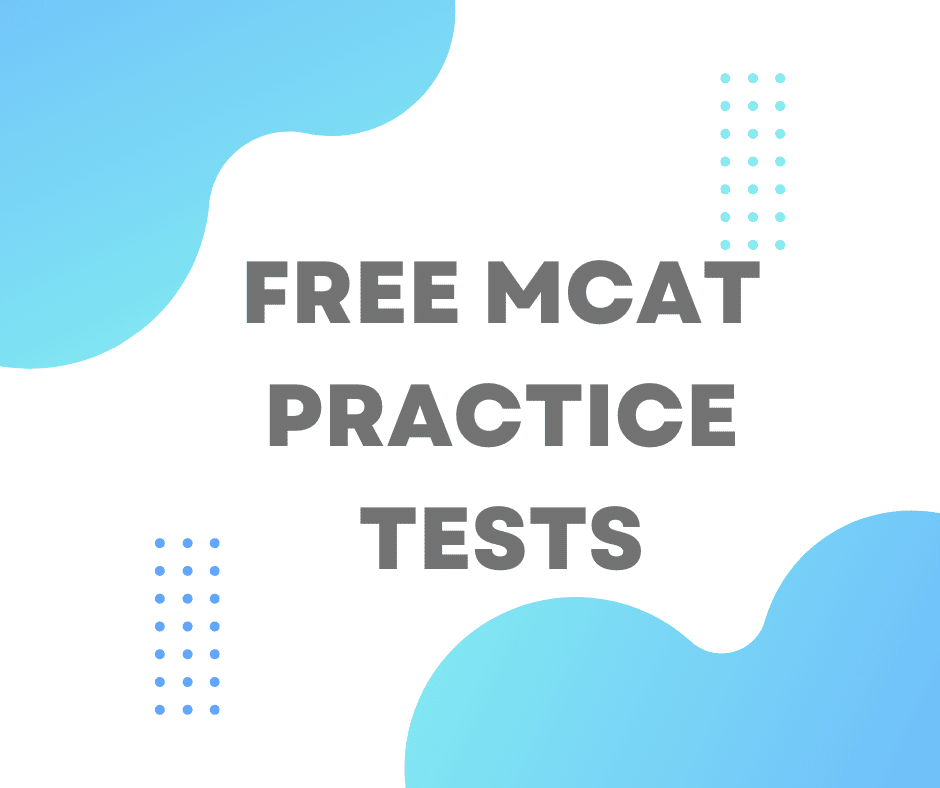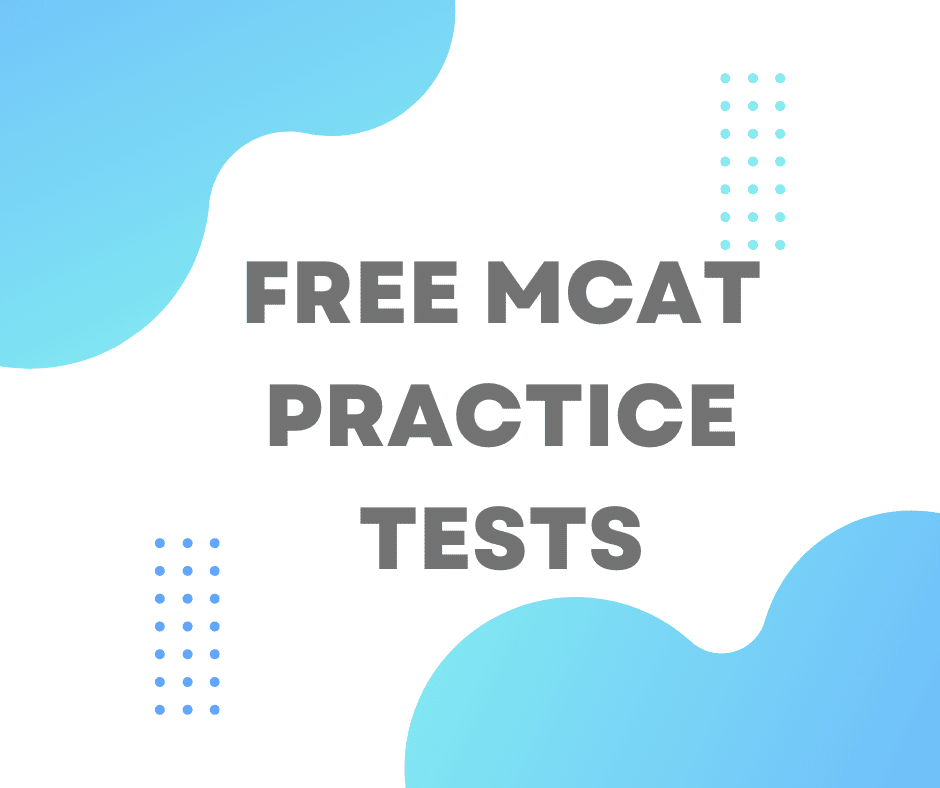 The MCAT is a test required for students to pass to begin attending medical school. MCAT stands for Medical College Admission Test, and it's a standardized test much like the SAT or ACT.
Each year, the MCAT is taken by nearly 100,000 students looking to work in the healthcare profession. Competition is fierce, and resources claiming to help students are numerous. However, not all guides and aids are created equal, especially regarding your wallet. That's why we've created this guide containing several free MCAT practice tests and other resources to help you reach that desired high score.
Best Free MCAT Practice Tests
There are plenty of free MCAT practice questions available on the market. These stand out for a handful of reasons.
First, they tend to come from reliable names in the industry. Lots of companies will promote free MCAT tests without any sort of legitimacy.
Second, they come with feedback on results rather than a flat score. While it may seem like a score is all the feedback you need, the best test preparation goes much further than that. A score doesn't tell you anything about what needs to be done to get better.
Should you exhaust the options available here, continue to look for versions of free MCAT practice tests that let you see what questions you missed.
Third, these tests do not require the input of a credit card or other financial commitment to take. After all, free needs to mean free.
Free MCAT Study Materials from Blueprint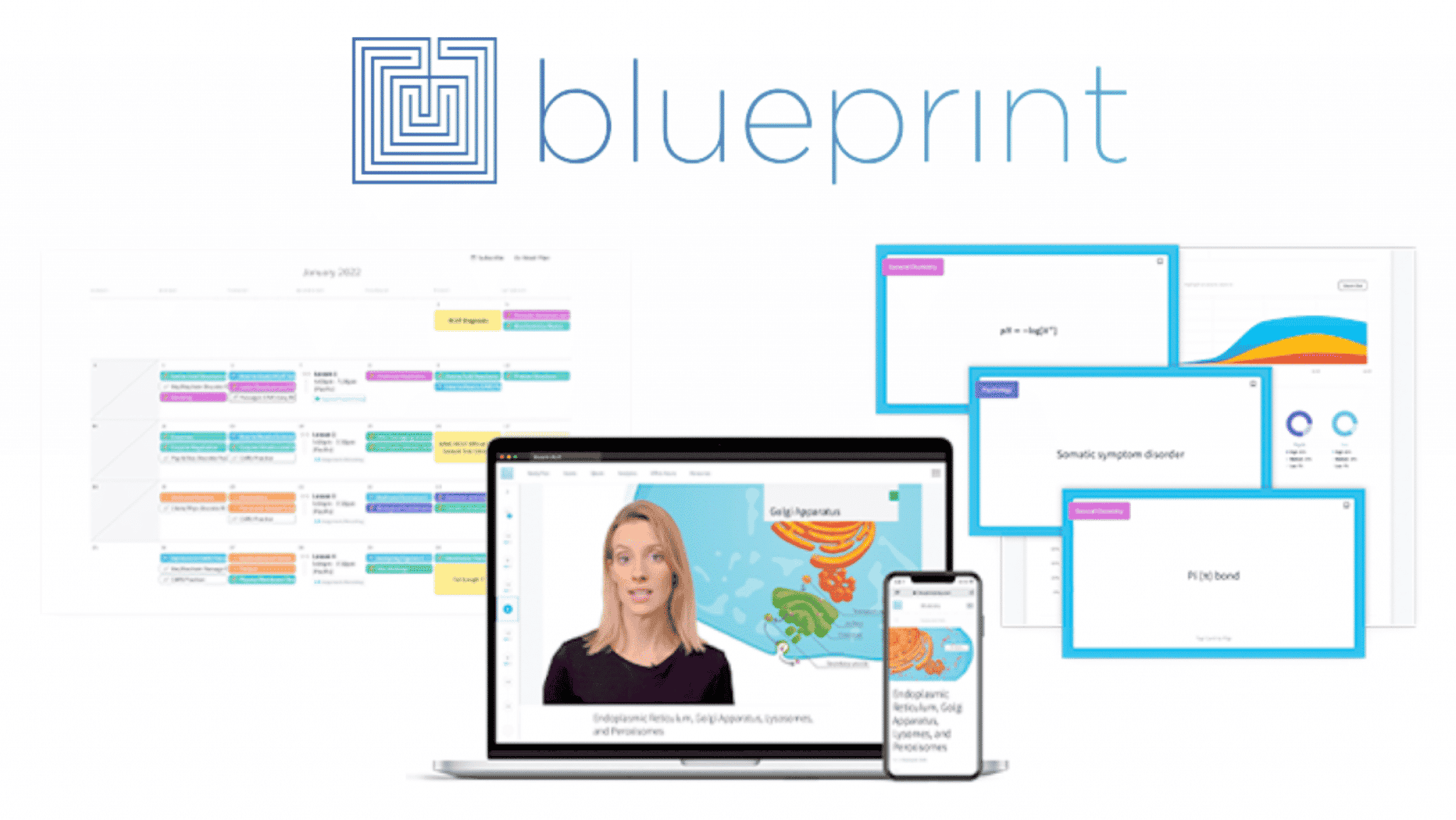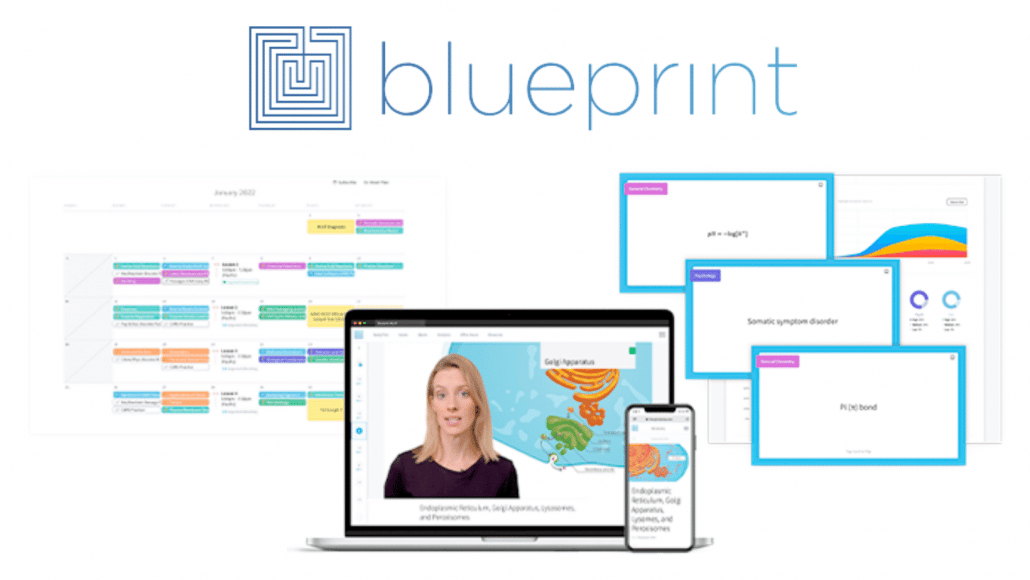 Out of all the available practice tests, Blueprint packs the most bang for your buck. Or, that is, your lack of bucks. Blueprint not only offers a full-length free MCAT practice test but also a plethora of other resources to help you get to your target score.
The practice test, upon completion, comes with a half-length diagnostic. This free MCAT diagnostic test is very helpful when you're working to develop your student plan. Use the feedback from Blueprint to tailor your studying efforts and maximize your study time.
Blueprint also offers a sample of their MCAT prep course for free covering 7 learning modules, giving you a little extra practice. They'll also send you a customizable study calendar to guide your studying.
Upon signing up for a free MCAT practice test through Blueprint, you'll also receive over 1500 flashcards meant to strengthen your skills and lower your recall time. You'll also get MCAT practice questions to your email inbox daily to keep your skills sharp. On top of that, you'll receive access to more study guides and resources.
For those on a budget, the free options available from Blueprint truly can't be beaten.
---
Free MCAT Practice Tests from Kaplan


Kaplan is a respected name in the test prep industry and is one of the best MCAT prep courses. That ethos is clearly on display with all the freebies made available by signing up for a practice test.
When you sign up for a MCAT full-length practice test through Kaplan, you also receive a huge boon of study resources. Kaplan offers a study planning calendar to help you stay on track as your official MCAT date approaches. You'll also receive a large question bank of over 200 questions to help you study for both the practice exam and the real deal.
Takers of the free MCAT practice test with Kaplan will also receive access to learning modules on niche topics that you might not have covered since early in your time in undergrad. These learning modules include Nucleic Acid Structure, Emotional Psychology, Fluids, Gas Phases, and Critical Analysis and Reasoning Skills.
The best part of working with Kaplan on MCAT prep is their sheer experience. Kaplan has worked with millions of students and built study materials that work for you.
---
Free MCAT Flashcards App from Princeton Review
The Princeton Review test-taking resources boast that it can raise your score to 513. That magical score of 513 triples your chances of getting into medical score compared to scores lower than it.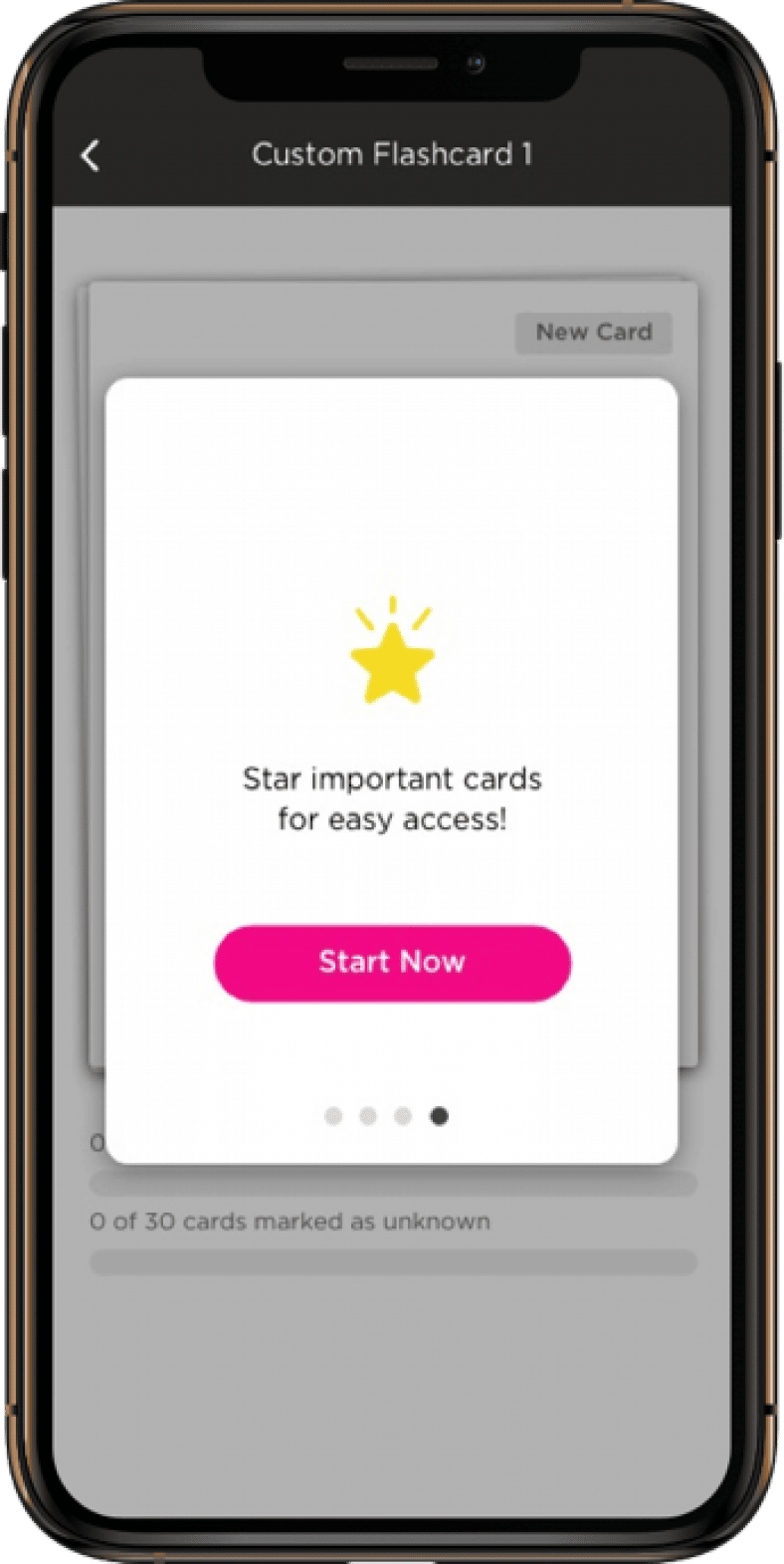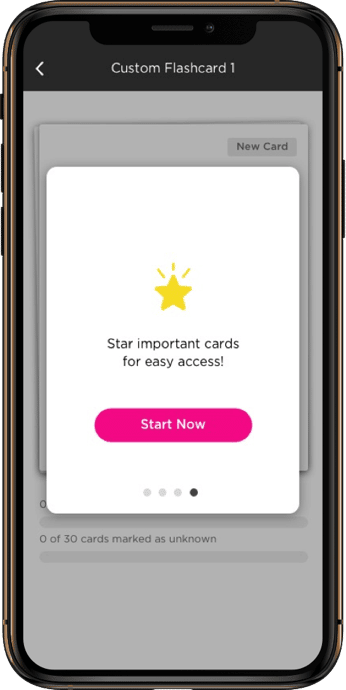 The Princeton Review is one of the best free MCAT practice services. It has been used for decades and is beloved by students and instructors alike. It offers an app with a friendly and colorful interface that makes brushing up on skills engaging.
Princeton Review not only offers a MCAT practice test for free but also a free trial of the rest of its resources, including personal coaching and progress tracking. The inclusion of ways to track progress stands out. Months of MCAT prep and practice can wear down even the most motivated students.
Should you pursue the free trial alongside the free MCAT practice test, you can receive personalized feedback on your test results. A test counselor will contact you to go over your results together. This provides guided feedback you can use to continue to improve your score without spending effort on sections that you already excel in.
---
Free MCAT Practice Tests from Magoosh
The seemingly playful title of this study service is a play on words. Magush, in ancient Persian, referred to a person of great wisdom. There's no doubt that some time spent using Magoosh's resources will boost your wisdom.
If you took the SAT or ACT before your undergraduate studies, you may be familiar with Magoosh already. It's a popular service for all sorts of standardized tests. The free Magoosh app provides tons of helpful practice for the MCAT and nearly a dozen other standardized tests in a friendly user interface.
Not only does Magoosh offer a full-length practice MCAT, but it also offers an hour of bonus video content after the test is complete.
Magoosh is a great option for targeting weak areas, as it gives a full breakdown of your performance once the test is over.
---
Free MCAT Practice Tests from Atlius
Altius prides itself on providing a score that is accurate to what you would achieve on the MCAT. Some unscrupulous prep sites slightly inflate scores to help those paying for those services feel that they are improving whether or not that is the case. Altius is committed to real growth and accurate scores.
Altius' model is built around paid services, but these paid services are detailed and affordable, including 24/7 one on one mentoring services. However, they offer a free MCAT practice test to help sway customers to consider trying their paid services.
The results received once the MCAT test is complete are very helpful. The Altius report breaks down the test section by section, highlighting strengths and weaknesses. It also offers suggestions on ways to bolster weaknesses, linking to both internal and external resources.
Altius specializes in a direct approach to test taking, making the results received from their practice test especially valuable. 
More Free MCAT Study Materials & Resources
---
Why You Should Use MCAT Practice Tests
The MCAT is an expensive, difficult test. It's not enough to take the MCAT and earn a decent score.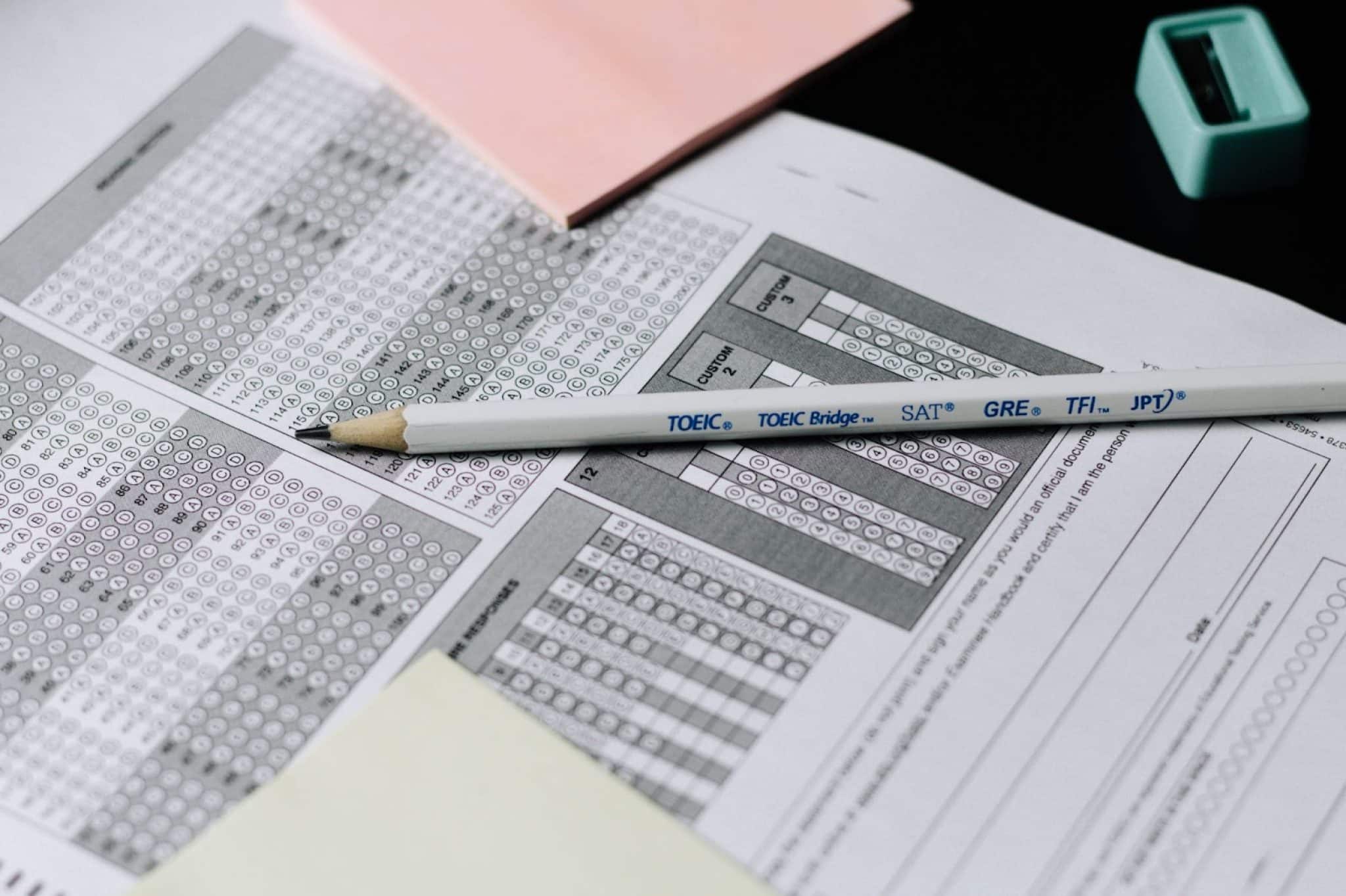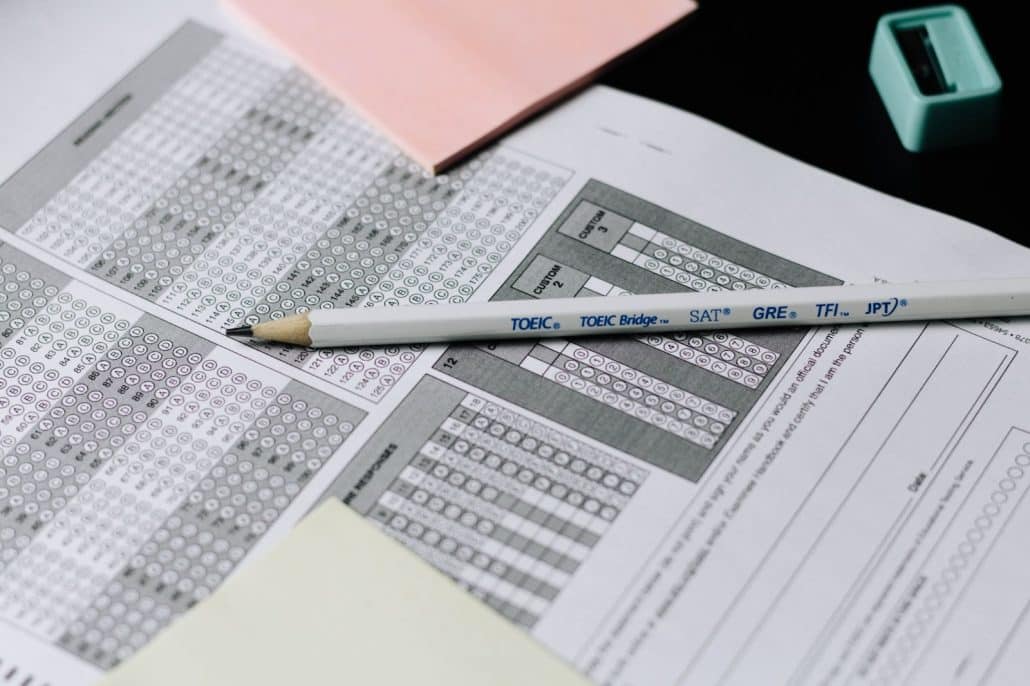 Successfully taking the MCAT means achieving a competitive score. This score is not something that you can achieve without practice, no matter your intelligence. Like any standardized test, the trick to success lies not only in book learning but also in understanding the test itself.
The best MCAT Practice Tests can save you hundreds of dollars and invaluable time. Becoming familiar with the MCAT format helps to set you up for success when it's time to do the real thing. If practice tests aren't enough, and you find yourself struggling you may even want to consider hiring an MCAT tutor to help boost your score and identify your weak areas.
Are Seven Practice Tests Enough for the MCATs?
There is a common thought that to be ready for the MCATs, prospective healthcare professionals need to take practice tests at least seven times.
The truth is, there is no magic number that will guarantee success on the MCAT. You could take practice MCATs a hundred times and not improve.
To get the most out of MCAT practice tests, keep track of what you struggle with. Mark down what gives you problems while taking the test. Then, when you receive your results, make sure to record what questions you missed. This will help you focus your study and improve.
If by your second or third practice test, you're consistently hitting your target score, you're likely ready for the MCAT. Just remember that scores tend to fall under the stress of the real deal. In addition, the MCAT is usually taken in a very different environment than you might be accustomed to working in.
Free MCAT Practice Tests Vs. Paid MCAT Practice Tests
The major downside to paying for MCAT practice tests is that your funds are already going to be running low when applying to medical school. The MCAT itself is expensive, but so are medical school applications.
Not only does the paperwork and test-taking cost add up, but many schools will want you to travel on your dime to attend interviews and visit the campus. When working to get into medical school, make sure to keep the emptying of your wallet to a minimum.
What Are the Sections of the MCAT?
Outside observers may assume that the MCAT only covers topics directly pertinent to patient care, like anatomy and disease. However, the MCAT is split into four sections meant to cover the breadth of knowledge a healthcare professional will need at their disposal.
This section of the MCAT tests you on your understanding of a wide variety of biological processes.
The Biological and Biochemical Foundations of Living Systems portion of the MCAT tests your memory of college courses on genetics, molecular biology, biochemistry, and introductory chemistry concepts.
A good example of the content in this part of the test would be demonstrating an understanding of Mendelian genetics.
While most people who become doctors get their undergraduate degrees in biology, you still need to have a firm understanding of physics and chemistry. Not only do you need to understand these foundational principles, but it's also vital to understand them in the context of organs, tissues, and body systems.
A good example of the content in this part of the test would be demonstrating a basic understanding of the movement of ions in the kidney.
A doctor cannot become a doctor just by staying in the realm of what the body experiences on a physical level. The Psychological, Social, and Biological Foundations of Behavior section of the MCAT assesses knowledge of introductory concepts in humanities disciplines.
This section of the test is designed to assess what is often referred to as the humanity of the medical profession. Succeeding in this portion of the MCAT requires demonstrating good judgment. Many students lament that this is the hardest portion of the test to prepare for, as the answers are subjective to the morality of society and the individual.
How Difficult Is the MCAT?
The highest possible score on the MCAT is 528. The average score of a student getting into medical school ranges is around 510, a nearly perfect score.
The difficulty of the MCAT doesn't necessarily come from the test itself. For a student who has spent years preparing to apply for medical school, the questions on the MCAT may not be too hard.
The challenge of the MCAT doesn't lie in the exam, it lies in the competition. A score on its own doesn't matter as much as a score in the context of your desired school. Harvard Medical School tends to accept prospective doctors with an average score of 519, only 9 points down from a perfect 528.
Is the MCAT Expensive?
The cost of the MCAT is subject to change. Please check the registration fee's page for updated information. If you're doing the test outside the US, an international fee will be charged and is non-refundable.
Tips for Taking Practice MCAT Tests
Set aside dedicated time where you'll be alone and undisturbed to take MCAT practice tests. If you usually study at a library or cafe, try to relocate to your own home or another private venue. Alert housemates that you are not to be disturbed.
Try to treat the exam as seriously as possible to recreate the experience of taking the MCAT. Leave your phone in another room, clear the desk, and keep any distractions to a minimum.
If the test is untimed, time yourself. The MCAT is a timed test that demands you keep up a good pace to succeed.
Use Free MCAT Practice Tests to Ensure Success
Free MCAT practice tests will enable you with the tools to succeed at not only getting into medical school but also having a successful career as a medical student and beyond.
Use free MCAT practice tests to lessen your financial burden, lower the pressure on test day, and boost your confidence in yourself. Medical school is waiting for you.