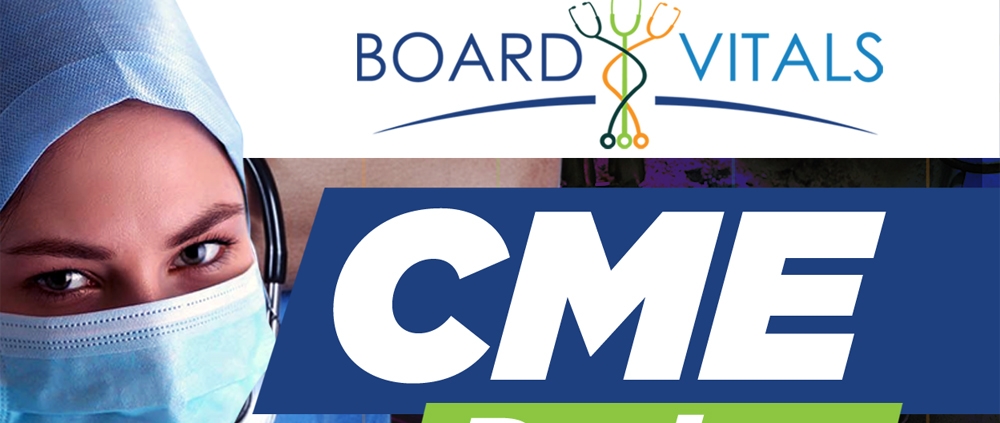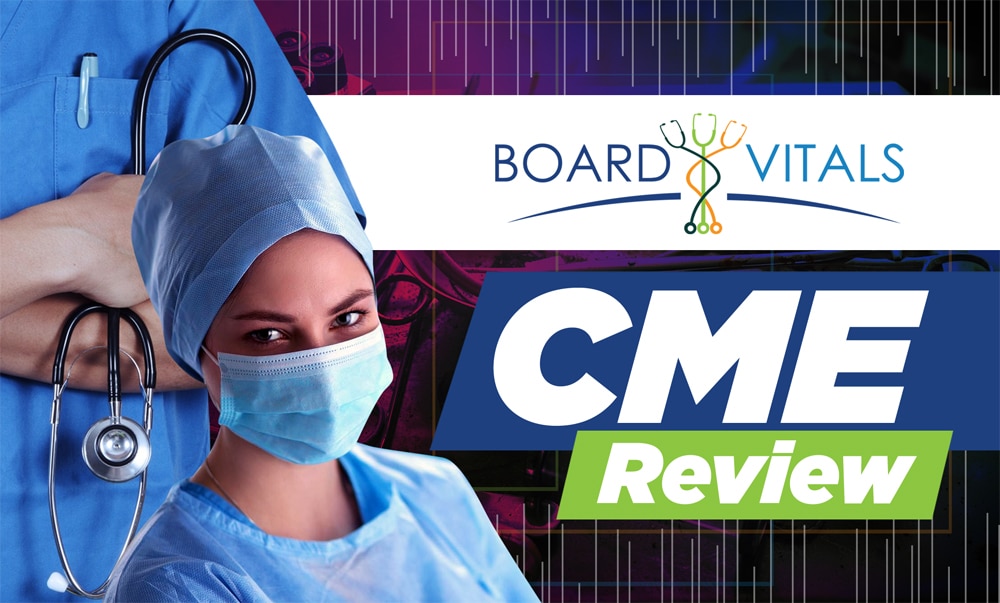 The field of medicine is constantly evolving. In order to adapt to this ever-changing landscape, medical professionals need to maintain their credentials with Continuing Medical Education (CME). But you probably already know that— what you may not know, however, is where to go in order to meet your CME requirements.
If that's what you're currently asking yourself, one terrific avenue for you to explore is BoardVitals. This company has provided high-quality educational resources based around several niche medical fields for nearly a decade. All their courses are taught by highly knowledgeable instructors, and they don't cost an arm and a leg to get started.
Keep reading to learn more!
How do you rate Board Vitals CME Courses?
---

About BoardVitals CME Review Courses

With the combined talent of a Harvard Business School graduate and a doctor from Yale, BoardVitals was founded in 2013. The purpose of this company is to provide aspiring medical professionals with the top-of-the-line education they need to make their way in the fast-paced healthcare industry.
The educational materials offered by this company cover a wide range of professional certifications and medical specializations. You may know them for their prep courses designed to help students pass the NCLEX and USMLE, but they also have a substantial catalog of content that provides CE for nurses and CME for medical specialists.

Here are just a few medical fields that are covered by BoardVitals CME Review Courses Online:
| | | | |
| --- | --- | --- | --- |
| | Anesthesiology | | OBGYN |
| | Cardiology | | Pharmacology |
| | Dermatology | | Psychiatry |
| | Echocardiography | | Sports Medicine |
| | Neurology | | Urology |
TAKE ME TO BOARDVITALS CME REVIEW
---
What's Included With BoardVitals CME Training Courses

Interested in learning more about what you get for your money when you sign up for this program? Here's what you get:

Practice Questions and Quizzes
All the medical fields covered by BoardVitals are the subject of several practice questions designed to test your professional knowledge. Many of these questions come in the form of realistic case studies complete with hi-resolution images. They also provide detailed explanations for each correct answer, which can be extremely helpful when trying to figure out why you got a particular question wrong.
---

CME Coach
If you're pursuing a new field of professional medicine or are moving your practice to another state, it can be confusing to keep track of all your education requirements. Fortunately, BoardVitals also provides a free resource to make this much easier. CME Coach is an easy-to-use widget built right into their homepage that asks for your specialty and state. Then, it instantly generates a free report that tells you exactly what CME requirements you need to meet and then recommends the best option from its catalog to meet those needs.
---

CME Pro Plus
If you're looking for something a bit more substantial, BoardVitals also offers a premium tier for their CME prep package. CME Pro Plus offers you the ability to earn both CME and MOC credits at the same time, which can drastically reduce the amount of time needed to maintain your professional status. They offer some enticing extras as well, such as a bonus gift card of $1,000 or more!
---

Free Resources
It's understandable that you might want to try some of BoardVitals' features before putting any money down. Fortunately, this is easily managed with free previews of all CME courses provided through this platform; you can instantly get an idea of how each course covers its respective topic and immediately understand the justification towards correct answers to practice questions. Additionally, their blog covers extra info and has more free reading materials intended to help you meet your continuing certification needs.
---

BoardVitals Pros & Cons
Interested in knowing the positives and negatives to this CME provider? Here's a quick rundown of the essentials:
Very Impressive Pedigree

As previously mentioned, the founders of BoardVitals both came from Ivy-league schools. However, the gargantuan team of researchers, practitioners, and instructors that make up this company's CME catalog have equally impressive backgrounds— as do many of the students who have enrolled in BoardVitals to meet their certification needs.

Satisfaction Guaranteed

If you're worried that BoardVitals isn't going to provide you with the educational experience you need, rest assured that they won't let you down. If the multiple testimonials from satisfied students won't convince you, then their 100% pass guarantee certainly will. This means that you'll be entitled to substantial compensation if you're not 100% satisfied with your results!

Bonus Money

Although it's definitely worth every penny, you might still feel intimidated by the high asking cost of BoardVitals CME Pro Plus. To make this pill easier to swallow, the medical masterminds at this company offer an extremely generous gift card offer to any students who apply. With a starting value of $1,000 and a maximum of $2,500, students who enroll in a 1, 1½, or 2-year subscription can get an Apple or Amazon gift card.

Lecture Content

Practice questions are easily one of the strongest methods of reinforcing your medical knowledge. However, another excellent teaching method — lectures — are absent from this entire platform, which is sure to be a huge disappointment to many students and professionals.
---
Ideal Customer – CME Courses

Still unsure if BoardVitals is the right choice for your CME courses needs? Consider these scenarios and see if any of them apply to you:
Are you a medical professional in a highly specialized field that's having a tough time finding educational materials to maintain your status? Definitely look through BoardVitals' catalog, because they have a ton of different specialties— maybe even yours!

Are you a self-motivated, introverted bookworm who likes to pore over case studies and technical data to learn about your field? If so, the well-written and highly detailed practice questions provided by BoardVitals will be right up your alley!

Are you an avid Amazon shopper or a die-hard Apple fan? If so, you can earn enough money through BoardVitals' CME Pro Plus gift card offer to get a nice gift for yourself— or someone else.

Are you a frequent commuter, gym rat, or other fast-paced individual who needs their educational materials in audio/video format? Unfortunately, BoardVitals won't be able to meet your needs; however, they do offer mobile device functionality, so you can get some quick study sessions in on the bus or train!
TAKE ME TO BOARDVITALS CME REVIEW
---
Final Recommendation
All medical professionals looking to secure their career for the long term owe it to themselves to check out BoardVitals CME Review. With so much available through their giant course catalog, and an excellent team of researchers and teachers behind it, you really are in the best of hands if you choose to sign up for a course.
https://crushtheusmleexam.com/wp-content/uploads/2020/04/CME_boardvital_feature-copy.jpg
1000
1000
Rhobert
https://crushtheusmleexam.com/wp-content/uploads/2020/04/Crush-Logo.png
Rhobert
2021-07-29 00:07:37
2021-07-29 00:07:44
BoardVitals CME Review Courses Online