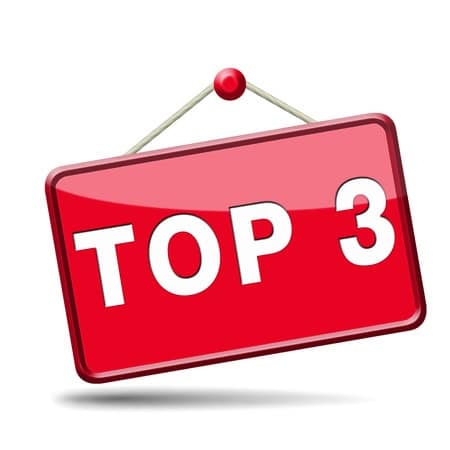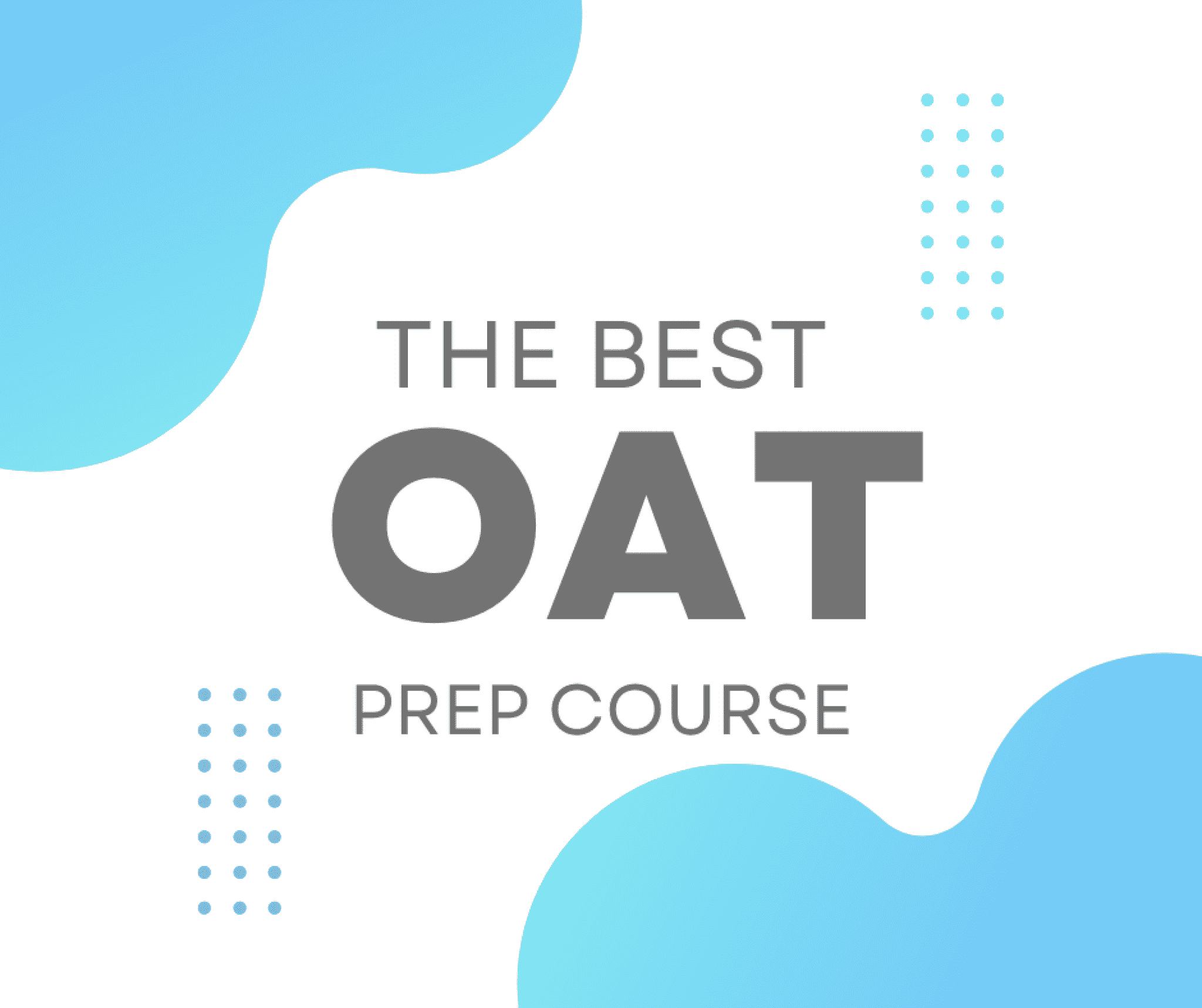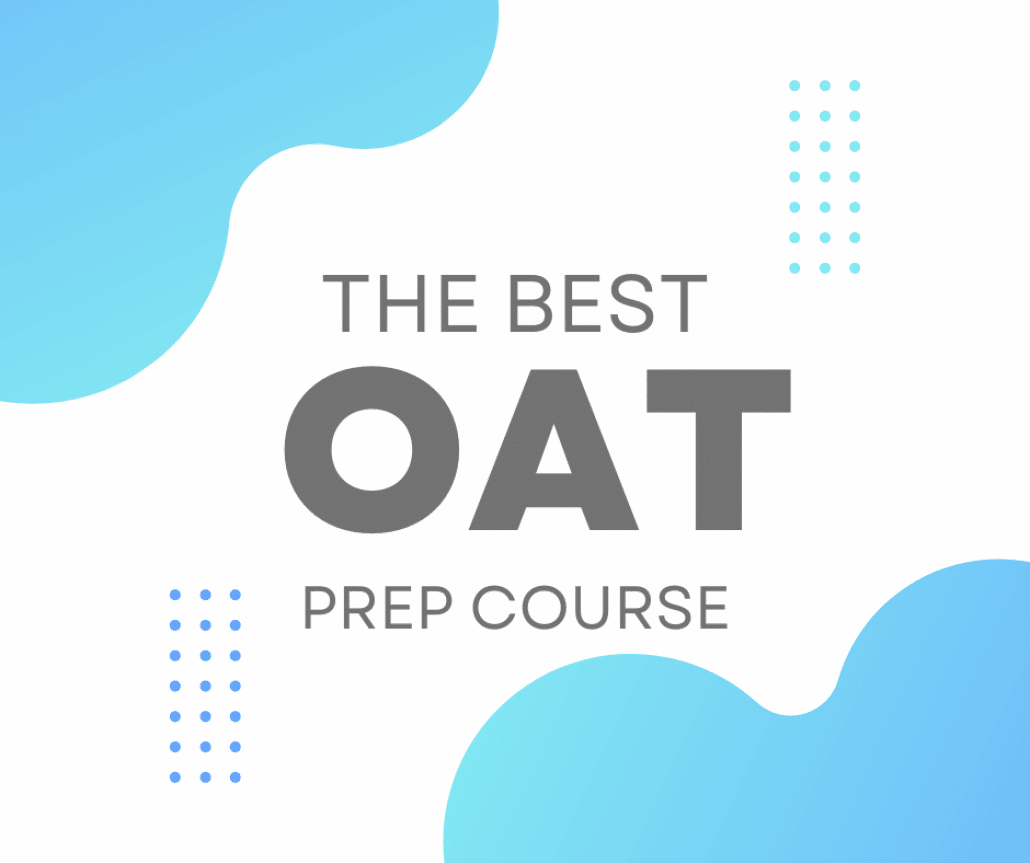 Finding the right Optometry Admissions Test study materials is one of the most important steps on the way to becoming a Optometrist. You'll be spending countless hours studying so it's crucial that you find the course that fits your unique learning style best.
That's why we have detailed comparison tables are below to help you pick the best OAT study materials to go with. Here you can compare OAT practice exams, flashcards, video lectures and more. This is all here to help you pass. If you have questions or comments feel free to leave them in the comment section below.
Some of the links on this chart are affiliate links, meaning I get small commission (used to fund this website) when you purchase by clicking through. Don't worry though, by using the OAT study material discounts you'll get the best possible deal.
Best OAT Prep Courses of 2022
OAT Bootcamp
OAT Destroyer
---
1. Kaplan OAT Prep Course Online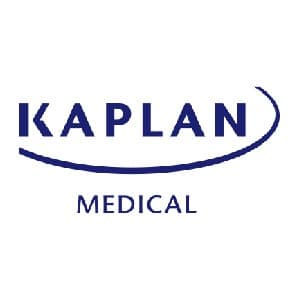 OAT Personal Coach: Kaplan's OAT Study Materials & Self-Paced Plus Program gives you a dedicated OAT Coach to give you an edge. You'll meet one-on-one with a OAT coach, who will identify your most direct path to OAT success and help you stay on track throughout the test prep process.
Wide Range of Course Options: Kaplan provides students different options to prepare for the OAT above and beyond the competition. This makes it more convenient for you for studying anywhere. Choose from in-person classes, a live online course, an on-demand self-paced class, an intense 6-week summer live session in any of the 4 cities across the USA. Live and live online private tutoring options are also available.
Higher Score Guarantee: Kaplan's courses come with a guarantee we all can believe in. If your score doesn't go up, you can do the same program again at no extra charge, or (the best part) you can ask for your money back. You can study up until the very day of your exam with Kaplan's course materials, which do not expire until you take the OAT.
Valuable OAT Study Material: Kaplan's courses come with a companion OAT Lesson Book and Review Notes (print and digital). This gives you the option to study from over 1500 pages of OAT content and practice questions on the go. The course also includes OAT Quicksheets and Flashcards to boost your memory in all the key areas.
The Bottom Line: It's easy for Kaplan to justify their score increase guarantee, since their OAT prep course incorporates a wide range of study material, including over 1,000 practice questions and one-on-one coaching.
---
2. The Gold Standard OAT Prep Course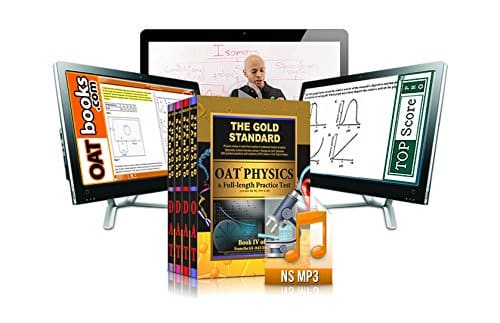 TopScore Software: Key to unlock and download the TopScore Pro software program is included. Various OAT practice tests are available; hundreds of questions, all sections, automatic scoring and diagnostic reports, built in study aids, and it's simple to use!
Video Content:  NS Online Videos that cover all the important OAT science topics. Access is for 12 months.
Includes Medical School Interview tips: Medical School Interview Online Video: 100 min.
The Bottom Line: The simple-to-use interface implemented by The Gold Standard incorporates several helpful resources for those studying for the OAT exam, including video content and tips on interviewing for medical school.
TAKE ME TO THE GOLD STANDARD OAT
---
3. The Princeton Review OAT Courses & Tutoring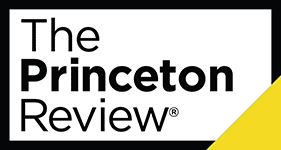 We know preparing for the OAT can be intimidating, but Princeton Review's tutoring team is here to help! They offers comprehensive, flexible tutoring packages to help you ace the test. They work on your weaknesses and give you the confidence you need to soar on test day. You'll have access to their online library of study materials including practice questions and full-length practice tests. Their personalized learning plans, expert instructors, and flexible scheduling all ensure you get the highest score possible.
Princeton Review Guarantee: Higher score guarantee, or they will refund 100% of your tuition costs
Practice Content: Custom content and self paced lessons directly from Princeton Review
Expert OAT Tutors: Dedicated tutoring team (put through 37+ hours of training) that works with you to guide you along the way and answer any questions you may have.
The Bottom Line: If you don't want to attack the OAT on your own, Princeton Review offers top notch OAT tutoring with a better score guarantee to ensure you'll succeed.
TAKE ME TO THE PRINCETON REVIEW OAT
The OAT Booster Course


The OAT booster Prep Course Online is self-paced, which means you can take as much time as you need to complete each module. This can be a huge benefit when you're facing a lot of personal stress or external pressure, because you can work at your own pace instead of being held accountable to other people's schedules. It includes over 6,000 OAT practice questions and 1,200 content videos. You can also stop and resume your studies at any time, which makes it easier to study whenever you get chance. They also uniquely include an online study group which allows you to ask questions and learn with friends.
---
What is the OAT and why is it important?
The Optometry Admission Testing Program (OAT ™ ) is for all students that apply for admission to colleges of optometry.
What specifically does the OAT test?
The OAT covers four separate areas: Survey of the Natural Sciences, Reading Comprehension, Physics, and Quantitative Reasoning. 
How is the OAT scored?
The OAT has an average score of 300 and ranges between 200–400.
How do I register for the OAT?
The fastest way to register is to go to www.ada.org/en/oat
What's on the OAT?
The Optometry Admissions Test is a 4.5 hour exam that has four sections, Survey of the Natural Sciences, Reading Comprehension, Physics, and Quantitative Reasoning.

OAT Sections
Survey of Natural Sciences
100 Questions, 90 MinutesTest knowledge of biology, General Chemistry, and Organic Chemistry
Reading Comprehension
40 Questions, 3 Reading passages, 50 MinutesTests ability to read, comprehend, and analyze scientific text
Physics
40 Questions, 50 MinutesTest knowledge of vectors, magnetism, optics, rotational motion, and other topics
Quantitative Reasoning
40 Questions, 45 MinutesTests ability to conduct algebraic and numeric calculations, understand probability, statistics, geometry, and trigonometry, and deconstruct word problems
Best OAT Review Course Prices
| | |
| --- | --- |
| Company | Price |
| Gold Standard OAT | $399 |
| Kaplan OAT Review | $1999 |