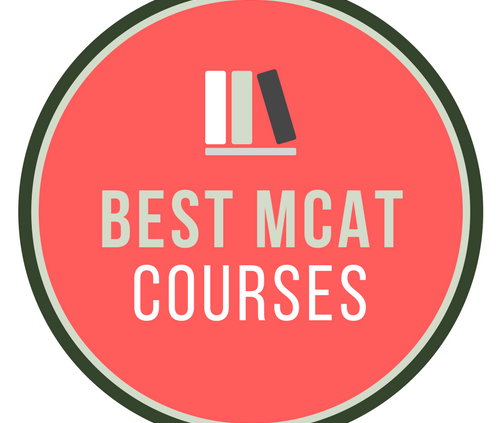 Finding the right MCAT prep course is one of the most important steps you'll take on the way to medical school and becoming a Doctor.
You'll be spending countless hours studying so it's crucial that you find the course that fits your unique learning style best. No one wants to waste hours, days and weeks studying for no reason. Let's make sure you pass the MCAT exam the first time.
That's why we have detailed comparison tables below to help you pick the best MCAT prep courses to go with. Here you can compare MCAT practice exams, flashcards, video lectures and more. This is all here to help you pass. If you have questions or comments feel free to leave them in the comment section below.
Here are the best MCAT prep courses to help you pass the MCAT exam on your first try!
Top 7 Best MCAT Prep Courses of 2022 Reviewed
---
1. Excelsium MCAT Prep Course
Best Live Online Course
Excelsium MCAT Course Features
● 2,000+ practice questions
● 10 Full Length practice exams
●  20 hours of live instruction + 9 hours of live homework review
● 95th percentile medical student instructors
● Small classes of up to 10 students
Bottom Line: CIf you already have MCAT review books and find yourself stuck somewhere between inefficient self-studying and unease about spending big money on exorbitantly expansive prep courses, Excelsium is the sure way to effectively kickstart your MCAT studying! They're the perfect balance between a comprehensive university course and an online cram course, with an ideal learning environment best suited for modern students.

2. BLUEPRINT MCAT PREP COURSE ONLINE
Best Customer Service
Blueprint MCAT Course Features
Pricing: $1,799-$2,499
Full length practice exams: 15
Video lecture hours: 160
Practice questions: 4,000
Course subscription options: 3, 6, or 12 months
Course formats: Self Paced or Live Online
Bottom Line: There's so much to love about Blueprint MCAT (formally known as Next Step Test Prep). The mere fact that they offer so much educational content in such a reasonable price point should be reason enough for most students to dive right in. But they go a step beyond and offer so much more, like their live office hours, numerous practice exams, and personalized study planning. It's true that the MCAT is a test that comes with a lot of anxiety. However, studying with the help of Blueprint MCAT Review is one of the best ways to relieve some of that stress, hands down.

The Blueprint MCAT Prep Course Discounts
---
Bottom Line: The Princeton Review MCAT prep course students the ability to choose a self-paced, live online, or in-person tutoring course, although no flashcards are included. Fortunately, one thing students don't have to choose is quality or quantity, as they provide both in spades.

The Princeton Review MCAT Review Course Discounts
---
4. ATLIUS MCAT PREP COURSE
Best Live Online MCAT Preparation
Atlius MCAT Course Features
Pricing: $2,249 – $6,299
Full length practice exams: 10
Video lecture hours: 200
Course subscription options: Lifetime
Course formats: Live Online, 1v1 Tutoring
Bottom Line: Ultimately, Altius MCAT Review has a ton of great features, and solid instructors that more than justify its price. Even if you're slightly interested, you should absolutely try one of their courses and take advantage of their 30 day refund policy. If it feels like a good fit, stick with them for the long haul and you won't be disappointed with your MCAT score!

Atlius MCAT Coupon Codes
---
5. KAPLAN MCAT PREP COURSE
Most Comprehensive MCAT Study Materials

Kaplan MCAT Course Features

Pricing: $1,799 – $6,999
Full length practice exams: 16
Practice questions: 2,900
Video lecture hours: 90
Course subscription options: 6 months (for on demand)
Course formats: Self Paced, Live Online, 1v1 Tutoring, In Person MCAT Bootcamp
Bottom Line: MCAT students who sign up for Kaplan's prep course will enjoy many different study packages and convenient access to live lectures with real instructors. Best of all is their impressive higher score guarantee.

Kaplan MCAT Coupon Codes
MCAT Self Prep Features

Pricing: $0 – $999
Practice questions: 5,000
Video lecture hours: 100
Course subscription options: Lifetime
Course formats: Self Paced
Bottom Line: This MCAT Prep provides students with everything they need to be successful in preparing for the exam at one of the lowest price points. The best part is you can get started for free, so you have nothing to lose.

Self Prep MCAT Review Course Discounts
7. THE GOLD STANDARD MCAT PREP COURSE
Best Self Paced MCAT Course
Bottom Line: With their large quantity of practice questions and free resources, The Gold Standard offers a very appealing MCAT course at a low price with à la carte options. Unfortunately, the platform used for their service is disappointingly outdated.

TAKE ME TO THE GOLD STANDARD MCAT
---
8. MAGOOSH MCAT PREP
Best Low Cost alternative for MCAT Prep Books
Bottom Line: Although Magoosh offers fewer questions when compared to some competitors, the quality and organization of their video lessons, structured study plans, and exam simulations make up for this in the eyes of many students.

---
Kaplan MCAT vs. Princeton Review MCAT
Many people narrow their choices down to either Kaplan's or Princeton Review's MCAT courses, as both companies have been around for more than 35 years. Their MCAT courses are refined and packed with features. The choice between these two depends on your specific needs and your learning style. Kaplan offers 15 full-length practice tests and over 10,000 practice questions. Princeton Review offers 11 MCAT books, and over 123 hours of instructor led classroom time (with their Ultimate Course package) which correlates closely with MCAT success. They also have a MCAT 510+ score guarantee course which can double your acceptance rate into U.S. Medical Schools. The Princeton Review goes above and beyond to make sure you pass, and that's why we recommend going with them over any other provider. You can see my full comparison of Kaplan and The Princeton Review MCAT here.
Kaplan MCAT vs. Magoosh MCAT
When narrowing your choices to Kaplan and Magoosh, it's important to understand how much help you'll need to pass the MCAT. While Kaplan offers a more comprehensive course compared to Magoosh MCAT, many students won't utilize all of Kaplan's course features due to time constraints. Magoosh offers just enough practice materials for students that already have a good understanding for a fraction of the cost. Magoosh could be a great option if you just need to brush up on material before taking the exam.
https://crushtheusmleexam.com/wp-content/uploads/2018/01/BEST-MCAT-Prep-Courses.png
500
500
James Edge
https://crushtheusmleexam.com/wp-content/uploads/2020/04/Crush-Logo.png
James Edge
2021-08-05 00:57:41
2022-05-04 13:59:15
Best MCAT Prep Courses of 2022