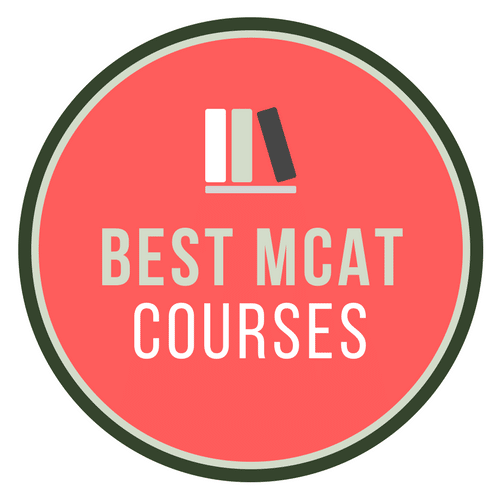 Finding the right MCAT prep course is one of the most important steps you'll take on the way to medical school and becoming a Doctor.
You'll be spending countless hours studying so it's crucial that you find the course that fits your unique learning style best. No one wants to waste hours, days and weeks studying for no reason. Let's make sure you pass the MCAT exam the first time.
That's why we have detailed comparison tables below to help you pick the best MCAT prep courses to go with. Here you can compare MCAT practice exams, flashcards, video lectures and more. This is all here to help you pass. If you have questions or comments feel free to leave them in the comment section below.
Here are the best MCAT prep courses to help you pass the MCAT exam on your first try!
Top 7 Best MCAT Prep Courses of 2022 Reviewed
---
1. BLUEPRINT MCAT PREP COURSE ONLINE
Best Customer Service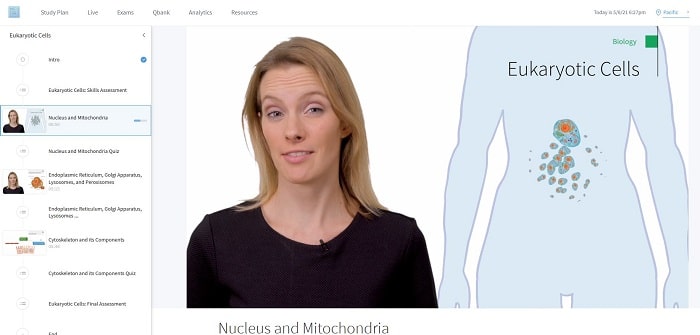 Quality, Quantity, Affordability: When looking for an MCAT prep course, students are usually forced to choose two of these three features. It's easy to find a course that's affordable with a lot of low-quality materials, affordable with a small amount of high-quality materials, or an expensive course with lots of high-quality study materials. However, Blueprint MCAT Review manages to offer an affordable package with quality and quality.
Peace of Mind: As previously mentioned, there's no excuse for a MCAT prep course to be stressful when the exam itself causes enough anxiety on its own. Therefore, some of the most helpful features Blueprint MCAT provides are the ones that reduce the amount of pressure on students' shoulders. These features include the ample free study materials and their score increase guarantee.
Supplementary Materials: For the vast majority of students who enroll in this MCAT course, the materials it provides should be sufficient to prepare them for exam day. However, there may be some of you who need just a little bit more in order to feel fully prepared. The good news is that Blueprint MCAT offers lots of extras to meet this exact need, such as additional practice books and personal tutoring packages.
Flashcards are a great way to learn new concepts through repetition. Unfortunately Blueprint MCAT currently does not offer them as an option. However, with over 10,000 MCQ's you should have plenty of content to cover.
Blueprint MCAT Course Features
Pricing: $1,799-$2,499
Full length practice exams: 15
Video lecture hours: 160
Practice questions: 4,000
Course subscription options: 3, 6, or 12 months
Course formats: Self Paced or Live Online
Bottom Line: There's so much to love about Blueprint MCAT (formally known as Next Step Test Prep). The mere fact that they offer so much educational content in such a reasonable price point should be reason enough for most students to dive right in. But they go a step beyond and offer so much more, like their live office hours, numerous practice exams, and personalized study planning. It's true that the MCAT is a test that comes with a lot of anxiety. However, studying with the help of Blueprint MCAT Review is one of the best ways to relieve some of that stress, hands down.

The Blueprint MCAT Prep Course Discounts

Save 32% Blueprint MCAT Self Prep – Affirm
Blueprint, Dollar Amount Off, MCAT Exam
36 uses today
Last Used: 15 hours ago

Save $500 – Blueprint MCAT Self Paced
Blueprint, Dollar Amount Off, MCAT
37 uses today
Last Used: 7 hours ago
---
2. THE PRINCETON REVIEW MCAT REVIEW COURSE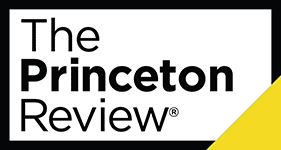 Quality and Quantity of Study Material: No matter which course they choose, students will benefit from an impressive number of practice questions, practice tests, prep books, online material, videos, and proprietary learning software (amplifire learning tool). The Princeton Review also stands by the quality of its instruction by offering satisfaction and money back guarantees.
Expert Tutors: Optional tutoring packages dedicated to helping guide you through the exam and exceed your MCAT goals. Great if you need a bit of extra help, or motivation.
Experience: With over 30 years and over 10,000 students guided, the Princeton Review knows how to make sure students pass, the first time.
No Free Trial: Many students like to try a review course out to see if it is compatible with their learning style, or to compare it to other options. The Princeton Review MCAT  invites students to take a free online test and attend a free workshop, but trying out the actual materials requires purchasing a course.
Bottom Line: The Princeton Review MCAT prep course students the ability to choose a self-paced, live online, or in-person tutoring course, although no flashcards are included. Fortunately, one thing students don't have to choose is quality or quantity, as they provide both in spades.

The Princeton Review MCAT Review Course Discounts

Save $500 Princeton Review MCAT
The Princeton Review, Dollar Amount Off, MCAT
41 uses today
Last Used: 1 days ago
---
3. KAPLAN MCAT PREP COURSE
Most Comprehensive MCAT Study Materials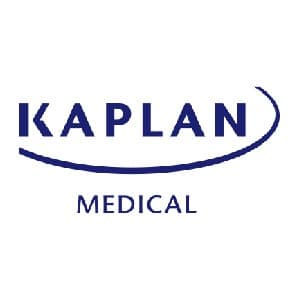 MCAT Channel: Kaplan's MCAT Channel gives students access to live lectures from 1st-rate, experienced MCAT teachers 6 days a week in addition to on demand, pre-recorded content that is available 24/7. Best of all recorded episodes can searched by interests, study needs, or even your favorite professor!
Wide Range of Course Options: Kaplan provides students different options to prepare for the MCAT above and beyond the competition. This makes it more convenient for you for studying anywhere. Choose from in-person classes, a live online course, an on-demand self-paced class, an intense 6-week summer live session in any of the 4 cities across the USA. Live and live online private tutoring options are also available.
Higher Score Guarantee: Kaplan's courses come with a guarantee we all can believe in. If your score doesn't go up, you can do the same program again at no extra charge, or (the best part) you can ask for your money back. You can study up until the very day of your exam with Kaplan's course materials, which do not expire until you take the MCAT.
Pricing: Kaplan offers a top notch MCAT prep course, but it comes at a price.  They have the most expensive on-demand option in our list, starting at $1,799. Their live online and in-person options are even more. If prices is a consideration you can get a better deal with Blueprint.
Kaplan MCAT Course Features
Pricing: $1,799 – $6,999
Full length practice exams: 16
Practice questions: 2,900
Video lecture hours: 90
Course subscription options: 6 months (for on demand)
Course formats: Self Paced, Live Online, 1v1 Tutoring, In Person MCAT Bootcamp
Bottom Line: MCAT students who sign up for Kaplan's prep course will enjoy many different study packages and convenient access to live lectures with real instructors. Best of all is their impressive higher score guarantee.

Kaplan MCAT Coupon Codes

Save 10% Off Kaplan MCAT Course!
Kaplan MCAT, MCAT, Dollar Amount Off, MCAT
37 uses today
Last Used: 15 hours ago
---
4. Excelsium MCAT Prep Course
Best Live Online MCAT Classes


Amazing Teachers: All the instructors at Excelsium Prep are 95th percentile medical students, so they have personal experience earning high scores on the exam. In addition to their impressive performance, they teach classes in small groups— which allows them to devote more time to answering specific questions from each student.
Practice Questions and Tests: After each live class, students can answer over 2,000 practice questions and complete simulated MCAT exams using UWorld's online study platform. These materials can even be accessed on tablets or smartphones without any loss of functionality; this means you won't have any excuses to skip a study session no matter where you are!
Guaranteed Results: Starting in May 2022, Excelsium Prep offers a guarantee that you will earn a higher MCAT score after using their program to study. If you provide proof of your previous score — whether or not you used a different company to study — they will compensate you if you're unable to improve after their course.
Score Guarantee & Reward – A completely unique feature of the Excelsium that we must highlight is that they will pay you for your hard work! Not only do they offer a full refund if your score doesn't improve, but they will literally reward you with $100 if you have 10 points improvement from your baseline score, and $200 if you improve 10 points + score in the 520s!
Strict Schedule: Since Excelsium Prep is based around a 10-week live lecture schedule, you're not able to use this program to study for the MCAT exam at your own pace. Although you can choose to take classes on the weekend or during the week, you'll still have to set aside other time commitments if you want to attend each session. Alternatively, you can watch recordings of each class after their airdate, but this removes your ability to ask questions to the instructor.
Excelsium MCAT Course Features
2,000+ practice questions
10 Full Length practice exams
20 hours of live instruction + 9 hours of live homework review
95th percentile medical student instructors
Small classes of up to 10 students
Bottom Line: If you already have MCAT review books and find yourself stuck somewhere between inefficient self-studying and unease about spending big money on exorbitantly expansive prep courses, Excelsium is the sure way to effectively kickstart your MCAT studying! They're the perfect balance between a comprehensive university course and an online cram course, with an ideal learning environment best suited for modern students.
---
FREE Course Option: No Get started with MCAT Self Prep for free, and upgrade when you're ready. This is the best way to test drive the MCAT course for yourself and determine if it's a great fit.
MCAT Exam Score Guarantee: The Deluxe Pro Plan is backed by their higher-score guarantee. They promise that their plan will raise your MCAT score or they will give you your money back!
Expert Tutors: All MCAT Self Prep's tutors scored above the 97th percentile (519+) on the MCAT and provide an individualized study plans and feedback and attention.
Experience: Andrew (MCAT Self Prep's founder) has successfully led several of his students to achieve 100th percentile MCAT scores. He also leads the MCAT Self Prep Tutoring Team and has worked one-on-one with hundreds of students. He also has vast experience as a professional practice question writer and analyst for both the MCAT and DAT exams.
Study Planner: The Deluxe Pro plan comes with access to their Create-your-own Study Plan Course, which allows students to create a customized game plan. Students really love the Study Plan Spreadsheet that it comes with, complete with a score tracker for checking progress on AAMC practice problems over time.
No Full Length Practice Tests: While they don't offer practice tests per say they did build their course around the practice questions produced by the AAMC, the organization that actually writes the real MCAT. Additionally, they provide students with a list of free practice exams that can be used for extra practice during their program.
MCAT Self Prep Features

Pricing: $0 – $999
Practice questions: 5,000
Video lecture hours: 100
Course subscription options: Lifetime
Course formats: Self Paced
Bottom Line: This MCAT Prep provides students with everything they need to be successful in preparing for the exam at one of the lowest price points. The best part is you can get started for free, so you have nothing to lose.

Self Prep MCAT Review Course Discounts

Save 10% – MCAT Self Prep Deluxe Pro Plan
MCAT Self Prep, Dollar Amount Off, MCAT Exam
36 uses today
Last Used: 1 days ago
---
6. THE GOLD STANDARD MCAT PREP COURSE
Best Self Paced MCAT Course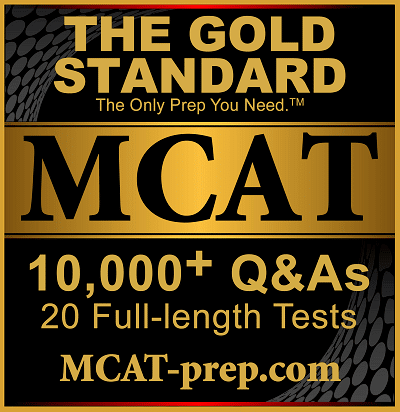 New Content: Students are now equipped with quality practice materials for 2019 or 2022 with recently updated questions, passages, and explanations in their MCAT practice tests keeping with the AAMC's trends in released material.
Practice Questions: The Gold Standard MCAT prep has more practice questions than any other course in our rankings. This ensures you probably won't ever see repeats and you'll always have plenty of fresh content to review.
Great Value:  Offering more for less is the Gold Standard's motto and they back that up with more questions, practice tests and a better guarantee than many of the other MCAT course providers.
Free Resources: Even if you decide to go with another course the Gold Standard MCAT has free resources on their site, including practice questions.
Dated Platform: Compared to the other MCAT prep course options the Gold Standard just isn't as flashy or new.  This isn't necessarily a bad thing if you prep better with the least amount of distractions but it does leave a bit to be desired.
Bottom Line: With their large quantity of practice questions and free resources, The Gold Standard offers a very appealing MCAT course at a low price with à la carte options. Unfortunately, the platform used for their service is disappointingly outdated.

TAKE ME TO THE GOLD STANDARD MCAT
---
7. MAGOOSH MCAT PREP
Best Low Cost alternative for MCAT Prep Books


Breadth of Lessons: Magoosh has a large lesson library that is focused on high-yield material. Unlike Khan Academy, the lesson videos are big-picture level and organized based on subject. They have strategy lessons that explain how to study for specific sections of the MCAT and many of the lessons walk you through example exercises. Each lesson has a transcript you can skim so you can decide if you want to skip ahead or skip the entire video.
Challenging Practice Questions: Magoosh has 3 full-length practice tests that are designed to look like the real exam. They have features such as strikeout and highlight. Each question comes with thorough text explanations. The practice questions are attached to suggested lessons so if you miss a practice question, you can go to a specific lesson. Each question includes a level of difficulty and many of them are hard.
Embedded Study Plans: When you create an account with Magoosh, you are prompted to select a study plan based on the length of time you have to study. These range from 1 month to 6 months. The study plans give you daily exercises and even have built in rest days. This is a great way to stay organized and make sure you're maximizing your study time.
Email Support from Tutors: At this price point, it's rare to get 1:1 support, but Magoosh offers email support from their team of MCAT tutors. You can email them with any type of question and expect to receive a response within about 24 hours. Answers are thorough and very helpful.
Content: While Magoosh provides quality content, the amount of MCAT study materials is less than some of the other options. If you want a ton of multiple choice questions or physical books, you might want to consider a different course.
Bottom Line: Although Magoosh offers fewer questions when compared to some competitors, the quality and organization of their video lessons, structured study plans, and exam simulations make up for this in the eyes of many students.

---
8. ATLIUS MCAT PREP COURSE
Best Live Online MCAT Preparation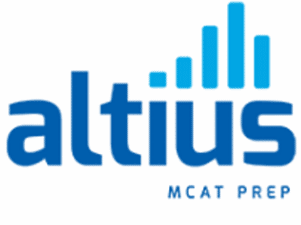 Ample Study Time: If you can devote a ton of time to studying, Altius is a fantastic choice for you. When compared to many MCAT prep courses that offer similar features and pricing, this one has the largest volume of cumulative study hours. Even if you're not interested in Platinum or Full Immersion, there's still enough material to keep a full-time student occupied over several weeks.
Intructor Feedback: Not all online courses are effective at teaching dense or complicated material; this is especially true in medicine, which requires a lot of tangible experience to truly understand its intricacies. Fortunately, the instructors at Altius have this experience, and the online platform is designed to provide constant feedback between them and their students.
Proven Results: It's common to see online courses make a ton of promises that they have no intention of keeping. Once again, Altius bucks this trend by offering three different guarantees and an independent study proving the effectiveness of their materials. Thanks to the founder having so many negative experiences with other online study resources, Altius is one of the most reliable and transparent options available for pre-med students.
Course Formats: If you're the self study type then you'll want to check out our other options on the list. Unfortunatley Atlius does not offer a self paced course and instead focuses on the live-online style classroom.
Atlius MCAT Course Features
Pricing: $2,249 – $6,299
Full length practice exams: 10
Video lecture hours: 200
Course subscription options: Lifetime
Course formats: Live Online, 1v1 Tutoring
Bottom Line: Ultimately, Altius MCAT Review has a ton of great features, and solid instructors that more than justify its price. Even if you're slightly interested, you should absolutely try one of their courses and take advantage of their 30 day refund policy. If it feels like a good fit, stick with them for the long haul and you won't be disappointed with your MCAT score!

Atlius MCAT Coupon Codes

Save $100 on Atilius MCAT
MCAT, Atlius MCAT, Exclusive Promo
34 uses today
Last Used: 1 days ago
---
The Medical College Admission Test (MCAT) is one of the toughest standardized exams around. Especially when considering you may be balancing work, school and a host of other responsibilities. The MCAT testing period of 7.5 hours can be brutal without the best MCAT prep course.
These courses not only include all the study materials you'll need to pass, but also help you to create a study schedule. That way you'll stay on course with a defined structure for the months of exam preparation. The best MCAT courses will also help you stay on task while providing clear explanations, interactive study tools, and practice exams that are similar to the real MCAT experience.
What are the best MCAT Prep Courses? How did you find them?
We looked for intuitive dashboards, mobile capabilities, adaptive study plans, and engaging instructors
We started by compiling a list of the top MCAT prep course providers online. There's many reviews out there already and we took the top courses from all of them. Then we separated their courses into two categories: self-paced, live online. Some reviews include in-person but since we can't afford to fly around the world to attend these courses we had to skip them for now. Some test prep companies offer on-demand, live-online and in-person classes, while others only have one single format. We evaluated each method individually as most students are only considering one option. Generally each teaching method has different advantages, and we created specific criteria for each method to rank the best prep courses in each.
Self-Paced MCAT Prep Courses Online
A self-paced course provides the most versatile learning options. Flexibility is key here and it often gives you the ability to study around your schedule as opposed to making your schedule around your classes. Having this option gives you ultimate control of your MCAT exam prep. However, with this comes the responsibility of sitting down and sticking to a schedule on your own. You also won't have open access to instructors, although many of the self-paced options do provide forums, email and phone support.
The best self-paced courses have customizable study plans and interactive tools that adapt to you. This allows you to target your weaknesses and progress at a faster pace than a class experience may offer. Adaptive learning is new and not all the self-paced courses have it, but it does offer you a distinct advantage of focusing on your problem areas to pass faster. Really that's the ultimate goal and that's why we focused on the self-paced courses the most.
Live Online MCAT Prep Courses
Live online courses are best for those who appreciate the in person classroom experience. If you like being able to ask questions and get answers in real time then this is definitely the way you'll want to go for your MCAT prep. The best part about live-online courses is you don't actually have to drive to them. You can take the class almost anywhere as long as you hear what's going on. Having the extra guidance and feedback of an instructor is a huge advantage over the self-paced course. When you're taking one of the most challenging standardized exams this can be a game changer. The only disadvantage is the pre-scheduled sessions mean you won't have control over your study schedule. Instead you'll need to create your schedule around classes, this can be a deal breaker if you have other responsibilities.
The best MCAT live online courses have engaging instructors to keep you awake and focused during the entire lecture. The ideal instructors provide feedback and answer questions both in and out of class. The MCAT courses with the most instructor interaction ensure you can get the help you need and all your questions answered quickly.
It goes without saying that your instructor should be experienced and knowledgeable about the MCAT exam. We liked that The Princeton Review offered six instructors who were all subject matter experts in specific topics. This ensures not only will your question get answered but it will be correct.
In any case, we gave final preference to the course that had the best instructors and online tools to help you succeed.
We looked for straightforward explanations, quality resources, and feedback
You'll find that most review courses don't really have many huge advantages over others, and each of them will have different pros and cons based on how you learn. There's also the problem that many of the providers all assert they have the same technology or features. We reached out to each provider to get course access and to compare the features first hand. While we took these courses for a test drive we looked for straightforward explanations, engaging lectures and easy to use dashboards. Believe me when I say they were not all created the same!
For example, some providers like Gold Standard MCAT prep, impressed us with their content in both quantity and quality. However their dashboard and mobile capabilities left a lot to be desired. Their videos even more so, but if you don't need a flashy dashboard and power points then they would be a great option.
No matter what way you choose to study having help from a MCAT prep course will ensure you plan and prepare the most effectively. Unfortunately, even the best MCAT prep course won't do it all for you. There's still going to be countless days spent studying, so it's best to get started with your MCAT prep today.
Kaplan MCAT vs. Princeton Review MCAT
Many people narrow their choices down to either Kaplan's or Princeton Review's MCAT courses, as both companies have been around for more than 35 years. Their MCAT courses are refined and packed with features. The choice between these two depends on your specific needs and your learning style. Kaplan offers 15 full-length practice tests and over 10,000 practice questions. Princeton Review offers 11 MCAT books, and over 123 hours of instructor led classroom time (with their Ultimate Course package) which correlates closely with MCAT success. They also have a MCAT 510+ score guarantee course which can double your acceptance rate into U.S. Medical Schools. The Princeton Review goes above and beyond to make sure you pass, and that's why we recommend going with them over any other provider. You can see my full comparison of Kaplan and The Princeton Review MCAT here.
Kaplan MCAT vs. Magoosh MCAT
When narrowing your choices to Kaplan and Magoosh, it's important to understand how much help you'll need to pass the MCAT. While Kaplan offers a more comprehensive course compared to Magoosh MCAT, many students won't utilize all of Kaplan's course features due to time constraints. Magoosh offers just enough practice materials for students that already have a good understanding for a fraction of the cost. Magoosh could be a great option if you just need to brush up on material before taking the exam.