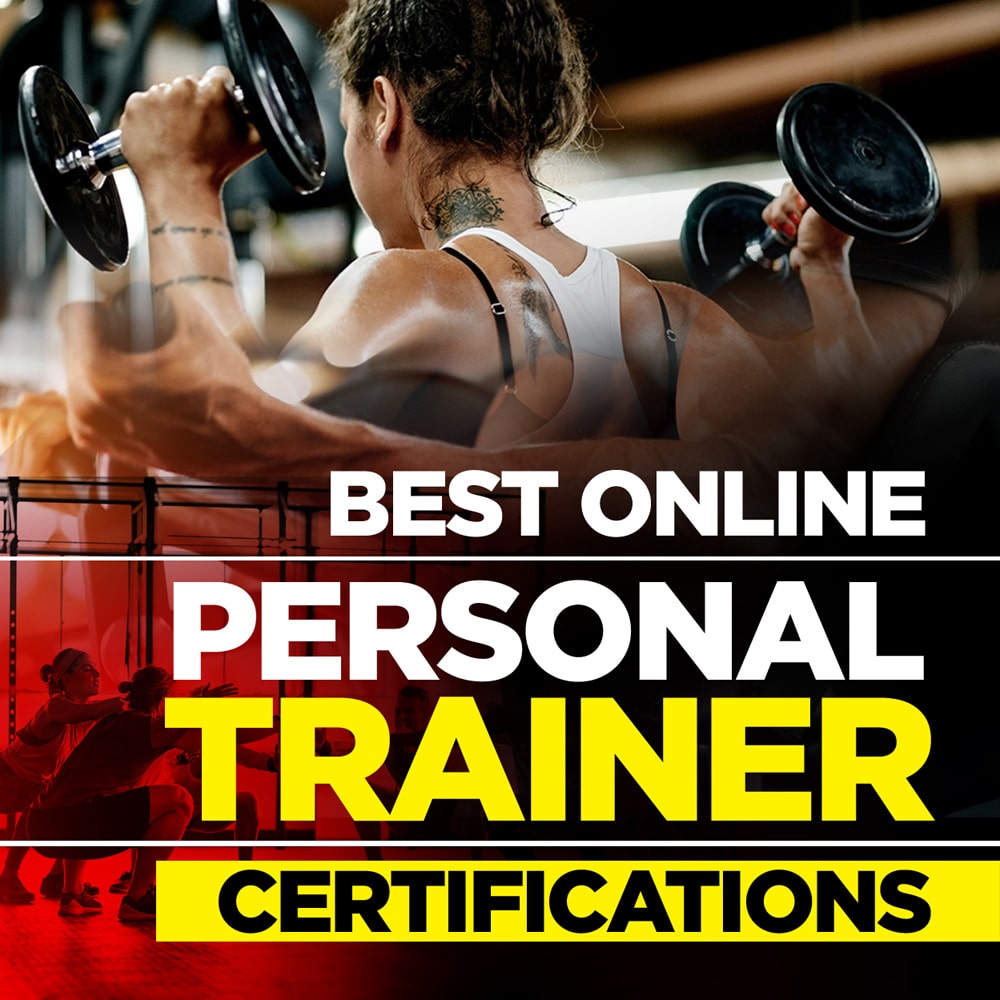 Personal Training Courses – Introduction

Are you considering ways to build your career or find a new job? Then it's time you considered pursuing a certification. But remember, certifications aren't just about finding that job or building your career. Certifications also come with prestige. And when it comes to the very competitive personal trainer field, you can't ignore getting one if you're to enjoy the benefits available to those who are experts in the field.
So, when making a decision on which certification provider to go for, there are a number of factors to consider. Not every provider out there is well-known or accepted by employers. It's also important to consider qualifications that assure you of that competitive edge. Then there's the aspect of accreditation. You wouldn't want to spend your time and finances on something that might later become a disappointment.
When you consider all this, getting a certification might appear stressful. But that isn't the case. Yes, it's a challenge, but you're going to enjoy the process, especially when you know whatever you're pursuing will bring great benefits your way.
In this post, we'll take you through the factors to consider prior to settling on the best personal trainer certification online to pursue in 2023. You'll also learn how you can acquire them as well as their cost. And to help you avoid the many fake certifications related to this field out there, you need to pay attention to the details of this post.
Before we cover the certifications, let's first find out why you need to pursue a certification in your area of interest.
Sponsored Listings
---
Why You Need a Personal Training Certification
Below are reasons to pursue a certification:
A certification is a demonstration of your hard work and commitment to the acquisition of skills and knowledge

Gaining a certification validates you already have the knowhow to effectively perform the tasks indicated

Through certifications, the public will be assured of being served by qualified personnel in whatever service they seek for

Certifications prove to employers that the certification holder is competent enough to help them in meeting their organizational goals

A certification is a way to tell potential employers how ready you're for the job, which increases your chances of finding employment

Having a certification enhances your chances of getting better pay in the job position you're in

Certifications are usually considered during promotions and when considering a salary increase for an employee

With a certification, you're going to stand out among your peers in your area of specialization, and this means you'll be ahead of them in terms of getting employed, receiving a great pay package, and promotions
In other words, when you're certified, you become a most sought-after professional and this is how you'll always be ahead of the pack in your industry.
The credentials we're considering in this post have been accredited by two renowned accreditation agencies. This makes the CPT certifications credible and legit. Here are the two accrediting agencies:
National Commission for Certifying Agencies (NCCA)

Distance Education Accrediting Commission (DEAC)
Although this is the case, it's also important that you consider where you'd like to use your certification. Yes, where you'd wish to work should also be one of the things that you use to determine which personal trainer credential online you'll be pursuing.
Now, let's go straight to the best personal trainer online certifications.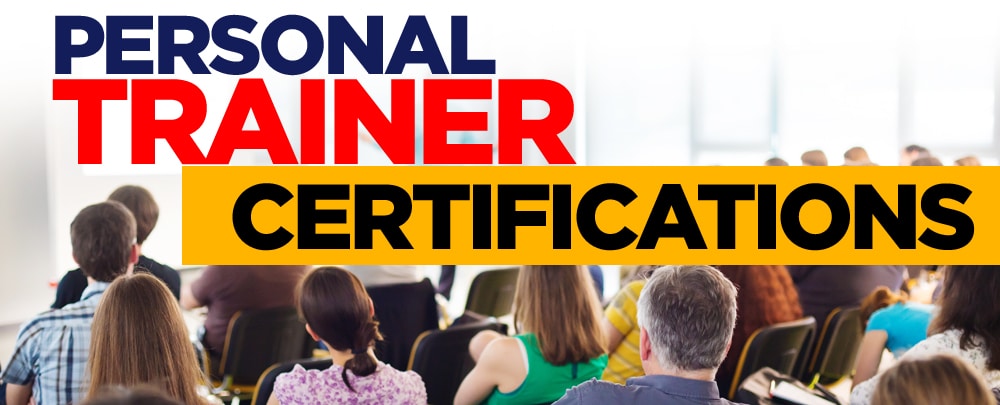 (Top 5) Best Onine Personal Trainer Certifications to get in 2023
American Fitness Professionals and Associate (AFPA)
American Council on Exercise (ACE)
National Council for Certified Personal Trainers (NCCPT)
Below are the best personal trainer certifications online that you can choose from. We'll help you understand the cost, accreditation, relevant study materials as well as the details of the exams. While most of these certifications are fully online, some of them are not.
---

1. National Academy for Sports Medicine (NASM)
This NCAA accredited personal certification program offered by NASM began in 1987. Its focus is on corrective exercises. The certifying agency has a reputation that keeps increasing due to its unique model known as Optimum Performance Training.
The NASM's CPT is a popular program that has been accepted especially by employers in the USA. Over 1.3m certified trainers have successfully gone through it, and this is because of how prestigious and effective it is.
---
Cost
There are four study programs to consider, where each one of them has a different price. And it doesn't matter which program you choose. You're going to get value for what you pay. The exam can be taken through the NSAM's PSI Testing Center. And if you purchase any of the packages now, you're going to receive a 25% off the original cost.
Here are the various study programs with their cost:
Self-Study Option currently going for $524 down from $699

Premium Self-Study Option currently going for $824 down from $1,099

Guided-Study Option currently going for $1,124 down from $1,499

All-Inclusive Option currently going for $1,649 down from $2,199
---
Study Materials
The study pack you'll receive will contain resources based on the study option you settle for. Generally, they include:
A digital study textbook with 20 chapters as well as 720 pages

Exhaustive video lectures

Varied exercises as well as cueing library which all your clients can ever need

Quizzes and practice exams to help you practice with the knowledge gained and to ensure retention of the same

A study guide to help you check your progress as you study with the textbook

Anatomy memorization as well as learning activities that will help you in easily understanding the anatomy part of the textbook as well as other sections

Access to webinars to help you in exam preparation and in explaining difficult concepts

Access to a mentor and a coach who will guide you

You'll receive the study textbook in hard copy, which is a helpful resource if you prefer reading printed copies

The CPT program has a practical time that involves working with actual clients and which lasts for 80 hours

You'll manage to get access to the business side of this personal trainer program through NASM's accelerator program for business
| | |
| --- | --- |
| | Job assurance after training |
| | NASM training module is rich |
| | A top-notch customer service |
| | Exam isn't available online |
---

2. International Sports Sciences Association (ISSA)
The ISSA credential established in 1988 is recognized internationally. And as at now, more than 200,000 trainers worldwide have been awarded this certification. Also, the certification has been accredited by DEAC.
The training program is completely online. It focuses on offering you comprehensive content that will help you become a general fitness instructor as well as enjoy the benefits that come with being one. And of course, it ensures you gain the personal trainer credential.
The intention of this program is ensuring that participants gain practical knowledge depending on the type of skills required to successfully perform their role as a fitness trainer. With a study plan that's flexible, it's possible to have your lifestyle as well as schedule accommodated. Learners for the program can also sit for their exam at their convenience because it's all online.
---
Cost
The ISSA's certification course for personal trainers is affordable. This is how its cost is like:
Courses led through study guides cost $799 and include a free-of-charge nutrition certification training course, and has a free CPR course as a bonus

There's an interest free monthly option of $66.58, where the payment goes for 12 months, or $133.17 paid per month for 6 months

In case you prefer their 10-week long instructor-led 100% online classroom training program, you'll have to pay $1,199
---
| | |
| --- | --- |
| | Flexible exam schedule, where candidates can take their exam from anywhere and anytime they wish |
| | The certification is globally recognized and acceptable |
| | A guaranteed high pass rate |
| | The course training covers broad topics and areas related to personal training |
| | In-depth instructional videos |
| | The payment plans are flexible |
| | Training program isn't NCAA certified |
The ISSA personal training certification receives high recommendation by trainers who have gone through the program. Through its in-depth study materials, the course is known to impact practical skills that set you apart from the other trainers.
ISSA's personal training certification is also considered one the best as it offers you a website that's absolutely free so that you can promote your personal trainer services. And that's why we highly recommend it to you!
---

3. American Fitness Professionals and Associate (AFPA)
The American Fitness Professionals and Associate (AFPA) has been in existence since 1994. It's one of the members of the Institute for Credentialing Excellence. It also happens to belong to close to 18 other accrediting organizations. And the 18 are all third-party organizations.
The AFPA gives two certification exam options. You can opt for the online or the mail-in exam. As a globally recognized certification in the fitness as well as the wellness industries, it has become one of the most sought-after for those who need an online certification program for trainers.
With more than 100,000 certified personal trainer experts, this 100% online program is adaptable as well as accessible. It will take you up to 100 hours of intensive learning.
---
Cost
The course is affordable and can start from $549 to as high as $699

A flexible payment plan allowing you to pay from as little as $44 per month as long as you meet the set criteria
---
Study Materials
The study materials you'll access from AFPA are going to depend on the payment option you choose. Here are the study materials for this best personal trainer certification program:
A full module study guide or textbook available in printed or in e-book format

Online video course to help improve comprehension as well as assimilation of content

More than 150 exercises as well as exercise programs which are fully demonstrated and illustrated

Practice quizzes and study assignments to help gauge how effective what you've covered is

Access to various business resources that ensure you build a great career

Regular support from educational advisors
| | |
| --- | --- |
| | It's convenient since it's 100% online |
| | You can access a loan to pay for the course if you meet the conditions |
| | Access to different payment options |
| | Hasn't been certified by DEAC and NCAA |
Although this AFPA personal certification program hasn't been certified by any of the accreditation organizations, it's well-recognized and accepted world-wide. In fact, it has a high reputation based on the flexible online schedule for the exam.
---

4. American Council on Exercise (ACE)
This personal training online certification program is certified by NCAA. Its intention is to help you get the skills necessary in working with people who are struggling with weight issues. Remember, this program enables you to earn a certification on general fitness. And with its integrated model for training, ACE ensures the certification you receive will be worth all the trouble.
The program has so far ensured more than 85,000 qualified fitness as well as health professionals have received their certifications.
Those studying with this program have three personal trainer study options. The first one is the Basic 100% Online Training Package. This option is aimed at ensuring you get the basics needed to get the pass mark in the relevant certification exam.
The second one is the Plus Study Option with enhanced content that you can also access offline. The third option is the Advantage Study Option with more content, extra practice tests, an exam retake, and a dedicated team to help you through the program.
Any of the three study packages is currently available at 50% off.
---
Cost
The Advantage Study Package goes for $649.50 down from $1,299. You can also choose a monthly package starting from $55

The Plus Study Package goes for $399.50 down from $799. You also have an option of paying from as low as $34 per month

The Basic Study Package will cost you $299.50 down from $599. In case you wish to pay monthly, the instalment starts from $25
You can check out the cost details for this program here.
---
Study Materials
The study materials you'll receive is going to depend on which option you go for. But generally, these are the course materials to expect:
The American Council on Exercise academy elite comprises video lessons, resources from course experts, articles, and quizzes that will ensure you gain the required knowledge as you study

An ACE manual for personal trainers as well as ACE exercise essentials accessible in both e-book and hard copy

A study guide that goes into the depth of the concepts found in the textbooks. The guide is also available in soft copy format

Trainees can access live webinars, Facebook groups, Q&A as well as other support materials

Practice tests are available online to help you check how prepared you're for the certification exam

ACE science workshop for applied exercises available for the Plus Package
| | |
| --- | --- |
| | Allows trainees to go into the details of the program through the study materials available |
| | Flexible schedules to enable you choose the plan you prefer |
| | You have to take the computer-based exam at a physical testing center |
The ACE certification program is well-recognized and accepted because of its easy pace that enables trainers to understand it with ease. And beside its discount offers, the program keeps all their certified trainers regularly updated with the latest information through their digital monthly publication on fitness.
---

5. National Council for Certified Personal Trainers (NCCPT)
This best personal trainer certification program online is NCAA certified and it started more than 20 years ago. Its target it to certify professionals in the health and fitness industry.
The NCCPT is online based and can be accessed at a fairly low cost. The program's main aim is to ensure everyone of your clients experiences changes as they acquire the needed skills and knowledge. Its focus is on stabilization, proprioception, and muscular imbalances. All this will be acquired using science as you get guidance from the NCCPT.
The NCCPT exam is to be taken in a physical testing center. There's no available online exam.
---
Cost
The training for this personal trainer certification program has various options. These options include the following:
CPT Exam Only Option at a cost of $249

Online Study Materials Option at $479

Online Premium Study Materials Options at $499

Deluxe Package at $549
---
Study Materials
Depending on which package you choose, here are the available study materials for this CPT program:
All packages include access to assistance from career advisors who will help address the grey areas, if any

A single exam attempt

Instructional materials accessible through online videos

A manual for personal trainers, a sample test as well as a study guide available in form of PDF

The Deluxe Package allows you access to the manual in hardcopy. You'll also be accessing the readiness quiz, which happens to be final
| | |
| --- | --- |
| | The program coming in different packages is affordable |
| | It's NCAA accredited |
| | You'll receive most study materials in softcopy format |
| | It's not that popular |
| | No online final exam |
The NCCPT is a recognized personal trainer certifying organization. It's recognized by organizations such as NASM, AFAA, and ISSA. It's also well-accepted for these organization's continuing education targeting various certifications.
---
Conclusion
Each of these best personal trainer certifications online has features that makes it unique. The program you go for would be dependent on your career goals including how much you'd like to earn as well as how much you're willing to part with in terms of the certification study fee. We recommend that you check out for the ISSA, NASM, ACE, and NCCPT certifications, and settle for the one you feel will best serve your training needs. Remember, you'll be making a choice also based on the accrediting body, including the third-party accreditation bodies.
You may wish to go for the ISSA certification program because it's purely online. However, both the NASM and the ACE programs are equally amazing, although they're available partially online. It's up to you to go for what you feel will work best for you!