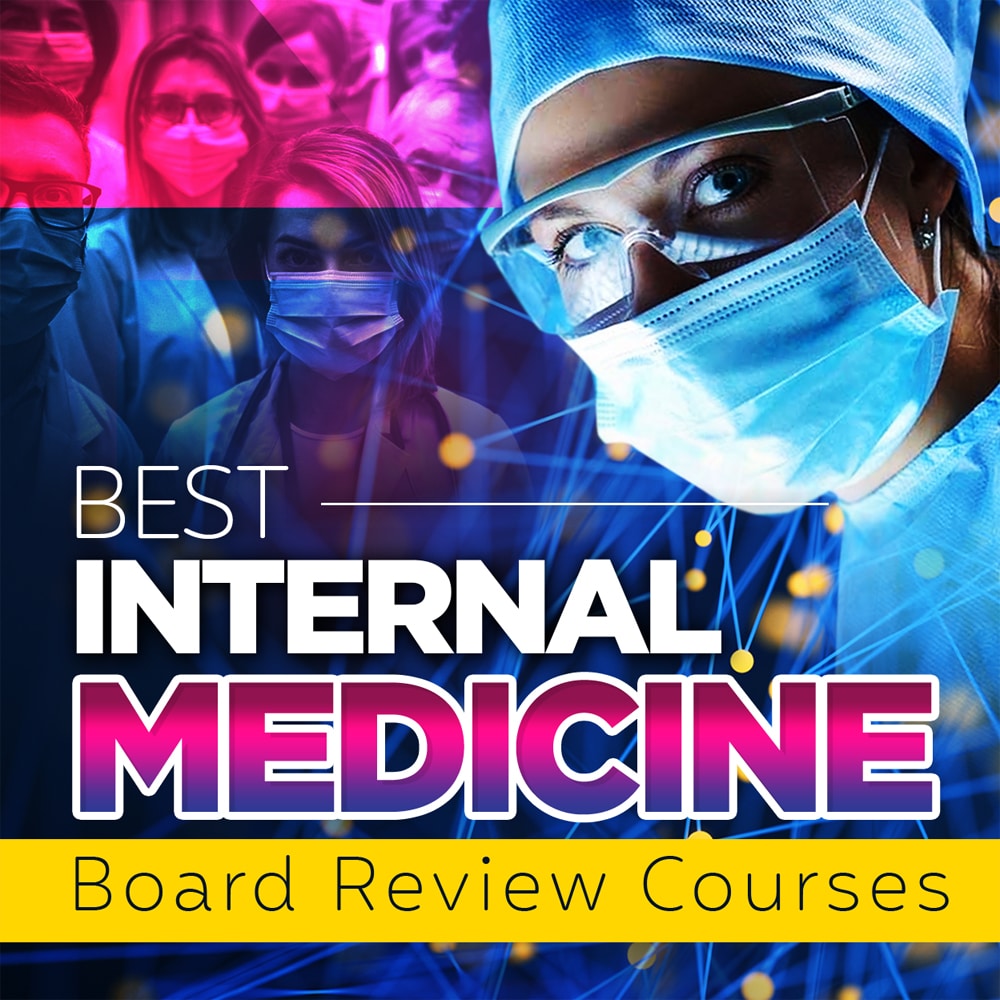 If you're a professional in a high-skill field like medicine, you know that the learning never stops. You're always working hard to keep informed about the latest developments and ensure your existing knowledge is still accurate— whether or not you're preparing for your internal medicine board review.
But if you do find yourself preparing for review with the American Board of Internal Medicine (ABIM), there's a lot of great online resources that can make the process much easier. Whether you're interested in video and audio lectures, practice questions, case studies, textbooks, or live classroom sessions, there's an ABIM review course available to meet your needs.
So keep reading to see our detailed breakdown of the best ABIM question banks and review courses to help you maintain your credential and further your professional knowledge!
The 5 Best Internal Medicine Review Courses 2023
---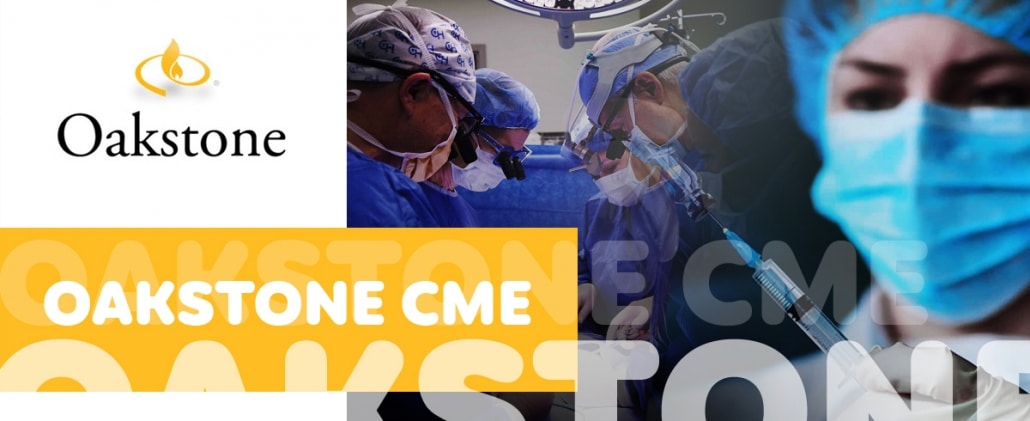 1. Oakstone Internal Medicine Courses Online
At the top of the list is Oakstone CME, a company that provides high-quality education for several medical certifications. They've got an unbeatable suite of ABIM prep course content; find out why below:
Ivy League Educatio: When you sign up for one of Oakstone's board review courses, you'll be learning from the best of the best. Faculty and speakers in these programs come from the top universities, including Harvard Medical School, UCLA, and The University of Chicago. You'll receive instruction from experts in hematology, oncology, gastroenterology, cardiovascular medicine, endocrinology, and more
Media Formats: In order to provide the most convenient method of delivery, Oakstone offers their board review content in a few different formats. If you're comfortable learning online from your PC, all of their materials can be accessed through your browser in video format. Alternatively, you can choose to have your course delivered on a USB drive, or you can opt for audio content instead.
Extra Offers and Benefits: While the lecture content provided by this company is incredible, they also provide students with extra benefits as well. Check out their Special Offers page below and you can add monthly clinical briefs to your study materials— complete with additional commentary in audio or video format.
Question Bank: Although this is a tremendous resource for medical education, one feature that Oakstone is missing is practice materials. If you want to reinforce your knowledge of the content covered here with an internal medicine question bank, you're out of luck.
Bottom Line
Accept no substitutes if you're interested in learning from the brightest minds in professional medicine. Oakstone is an unparalleled resource for
continuing medical education
, and you can greatly enhance your own medical knowledge by signing up today.
---
2. Rosh Review Internal Medicine Board Question Bank


Rosh is all about ensuring that your internal medicine board review doesn't leave you in the dark. They understand that there are many factors to consider when preparing for this important certification, so they made it their mission to provide you with the most comprehensive and up-to-date training possible. They offer a series of online classes that cover every topic related to internal medicine board prep, from anatomy and physiology to pharmacology and more.
As an added bonus, their courses are taught by some of the top names in the industry, including MD experts who have years of experience teaching this material. Their goal is simple: help you learn everything you need to know about internal medicine board review so that you're confident in your understanding when taking the exam.
Rosh Review Internal Medicine Features:
Pass Guarantee: If you finish all the questions but fail the test, you can either get a refund or a free extension of your subscription.
Speedy Assistance: Your questions are answered by real humans (not robots!) who want to help you with any issue you may be experiencing.
Learning Analytics: Determine your knowledge gaps, concentrate on your strong subject areas, and calculate your exam success probability.
Free Ios & Android Apps (4.3 rating): Anytime, anywhere: learn. Use downtime, waiting in line, and your commute to effectively review material.
Customized Tables & Illustrations: The fundamental ideas are further reinforced by using "the most beautiful educational graphics on the globe."
Bottom Line
Rosh is a leading medical board review and certification company for a reason. They offer top notch training with years of experience and dedicated support you can't find anywhere else. Coupled with an affordable price, over 3,000 ABIM MCQ's and 100 AMA PRA Cat 1 CME credit(s) they are one of the best options for passing on your first try.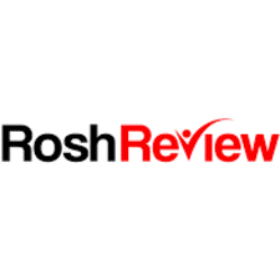 Get 10-Day Free Trial on Rosh Review Medical Courses
53 uses today
Last Used: 11 hours ago
---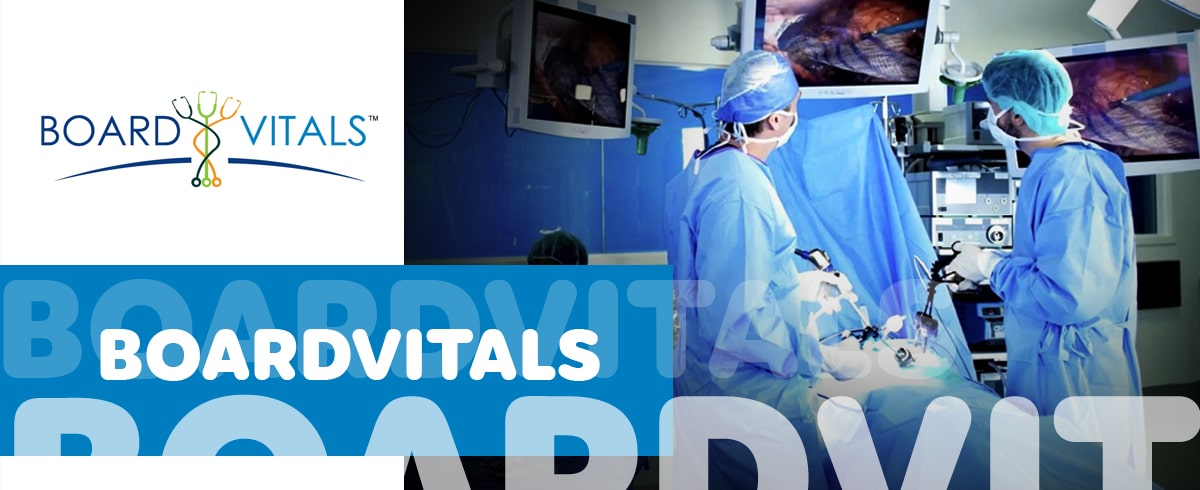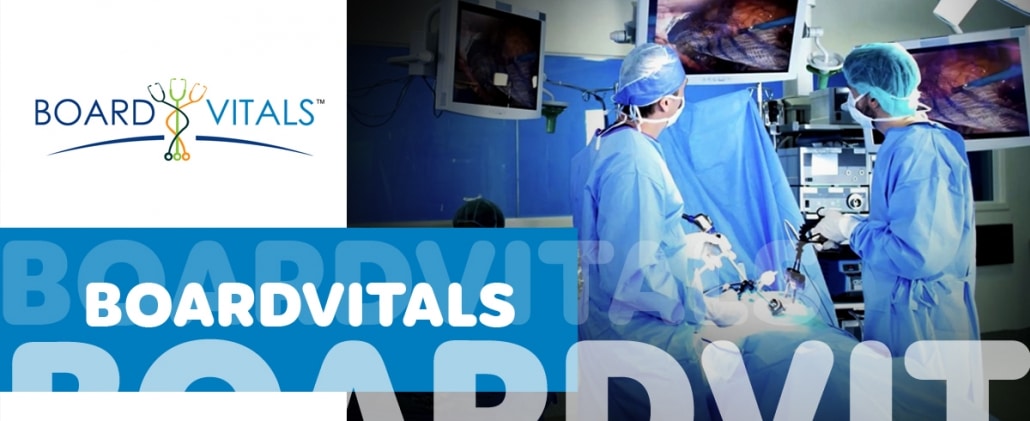 3. BoardVitals Internal Medicine Board Review Online
If you're looking for some more guidance when preparing for your board review exam, BoardVitals does an excellent job preparing you with blueprints and one of the best ABIM question banks. Here's what else you need to know:
Practice, Practice, Practice: The central focus for this internal medicine board review course is practicing for the exam by answering questions. Over 1,200 questions make up BoardVitals' QBank — which should keep you busy for quite a while — and cover topics like infectious diseases, neurology, dermatology, immunology, and many more.
Stress-Free Experience: There can be a lot of tension when preparing for any exam; what can you do about it? Well, BoardVitals offers several quality of life features to help manage any pre-exam anxiety. This includes the ability to delay your start date for up to six months after enrollment, as well as a 100% pass guarantee.
Professional Guidance: Although this course is centered around self-study, BoardVitals doesn't leave you to fend for yourself. All of their board review courses come with detailed explanations for each correct answer so you can fully understand the reasoning on the real test. Additionally, their Prepare and Master courses offer Ask a Physician, which lets you reach out to medical experts for additional guidance.
Lecture Content: In contrast to the top option on this list, BoardVitals is entirely focused on practice questions and offers no lecture content in either audio or video format. This means you'll have to supplement your studying with extra materials from other companies if that's something you're looking for.
Bottom Line
One of the best ways to prepare for any exam is to practice with materials that are as accurate to the real thing as possible. This is what BoardVitals provides for medical students and established professionals— and they do a terrific job!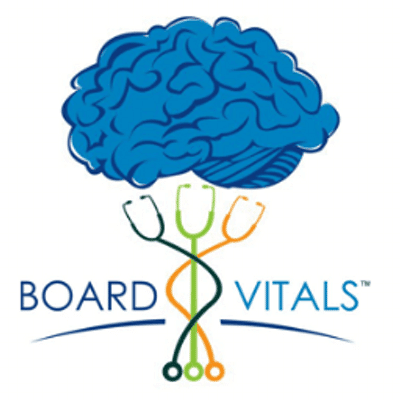 Save 10% on Board Vitals Prep Course
60 uses today
Expires in 3 days
Last Used: 1 hours ago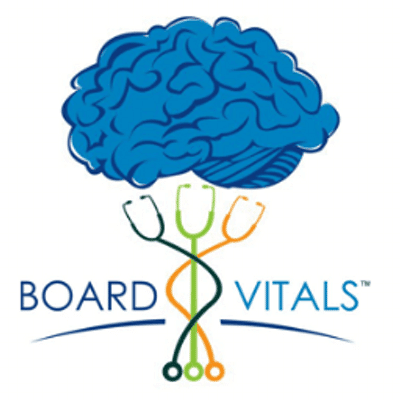 Get 10% Off Board Vitals NCLEX Test Prep
32 uses today
Expires in 2 days
Last Used: 16 minutes ago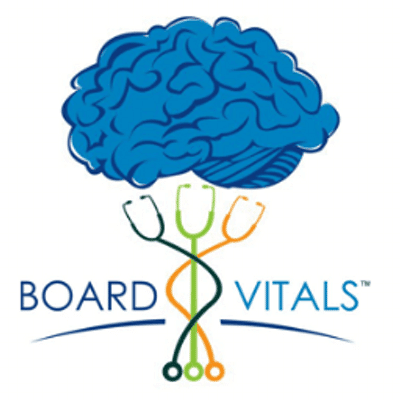 Save up to 60% BoardVitals
163 uses today
Expires in 3 days
Last Used: 1 hours ago
View More
---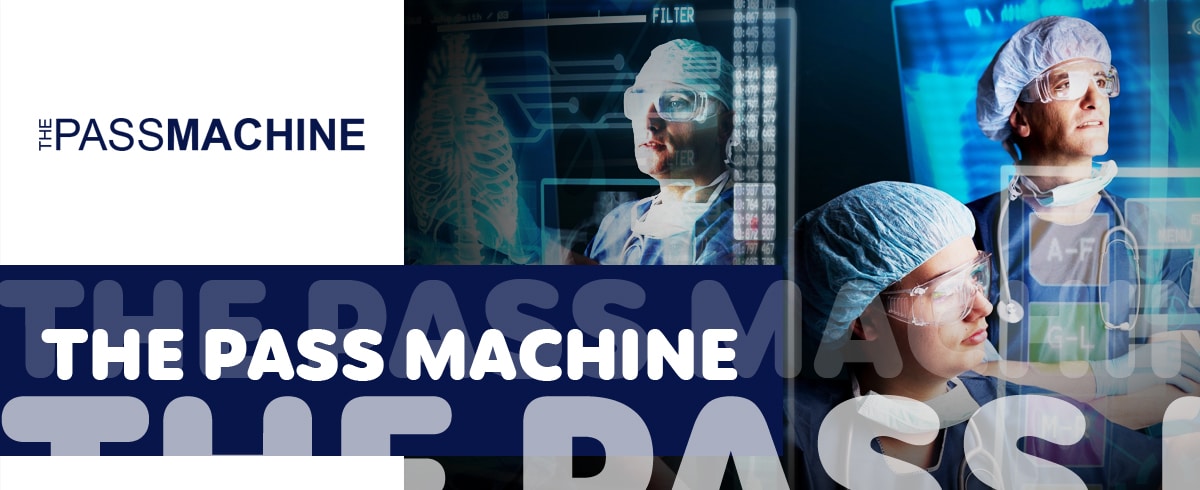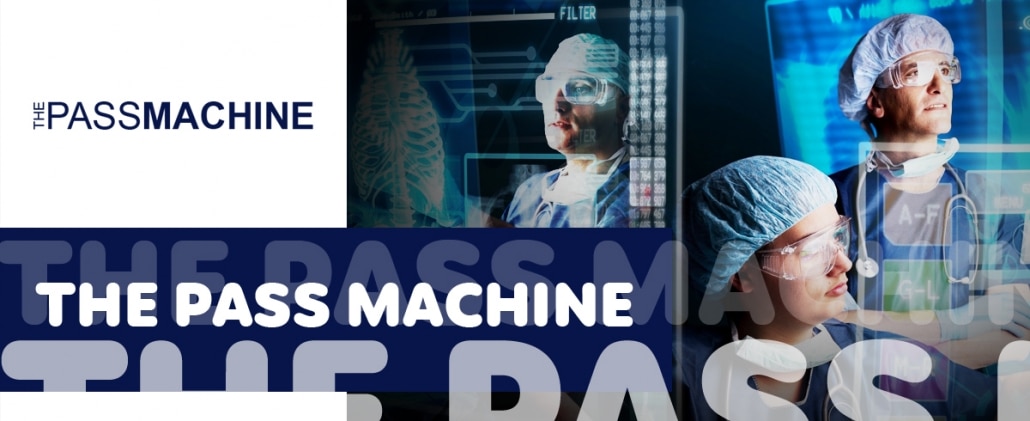 4. The Pass Machine Internal Medicine Board Review Course
With both video lectures and practice questions, this is an ABIM prep course that offers a one-stop-shop for all things board review. Check out some other positives and criticisms below:
Packed With Content: If you want to get the most for your money, you're going to like The Pass Machine. Not only do they offer short video lectures that cover all 11 exam topics, but they also provide more than 2,300 practice questions.
Take Your Time: With all the content available to you when signing up for The Pass Machine, you might be worried about getting through it all in time. Fortunately, you'll have a generous 12-month period to get through their internal medicine question bank and lecture content, so you don't need to rush.
Best Guarantee Ever: Are you skeptical of online courses from companies you don't recognize? It's understandable if you are, but The Pass Machine offers a deal that is sure to relieve even the most cautious student. Under their Triple Trust Guarantee, you'll be able to receive a full refund plus 10% back and continued access to their course until you pass the exam. This is without a doubt the best guarantee you'll ever find for an online course!
Instructors: Don't get it twisted— The Pass Machine has instructors that are qualified to teach you about medical topics without a doubt. However, their credentials aren't nearly as impressive as those for the instructors at Oakstone. That being said, you won't have an issue if you're not looking for Ivy League academics to teach you about professional medicine.
bottom line
With an appealing combination of practice materials and lecture content, you can find everything you need to prepare for the internal medicine board review examination with The Pass Machine. This is a jack of all trades kind of course that offers decent all-around benefits for students.
---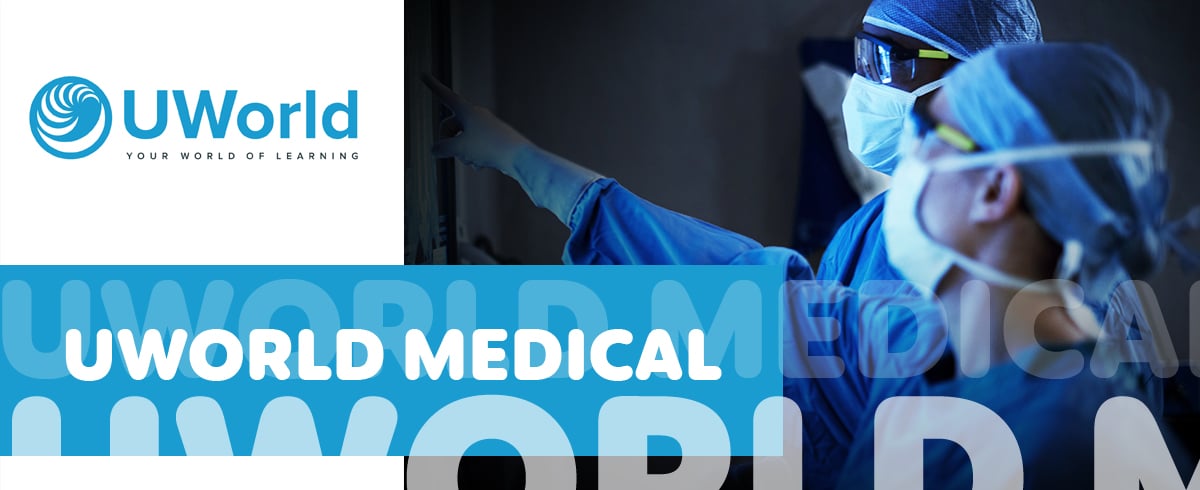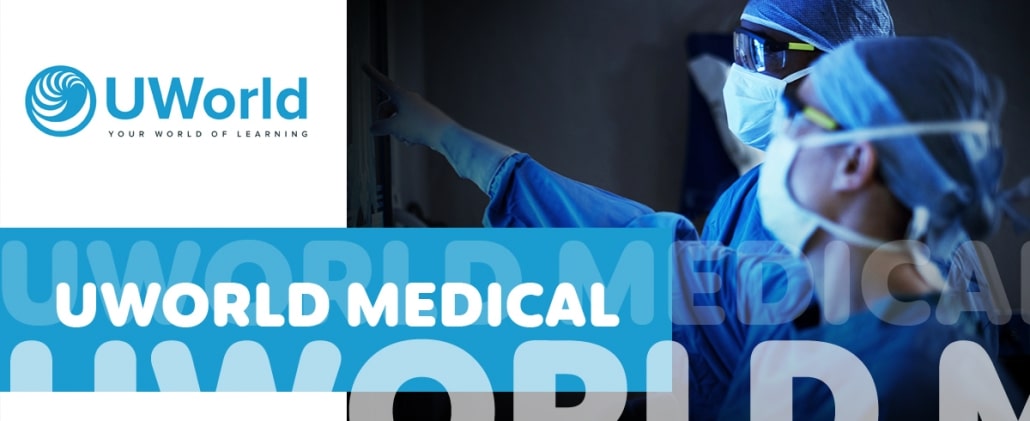 5. UWorld Internal Medicine Board Reviews
With experience in several educational niches, UWorld has brought a potent combination of study materials and technology to the field of medicine. Their ABIM review course offers the following to students like you:
Performance Tracking: One of UWorld's strongest features in all of their products is tech. They've worked with thousands of students to identify the most important features that will have the most significant impact on their exam scores. What this means for you is that their board review prep course will provide seamless progress tracking, ensuring you're always working on your problem areas.
Collaborative Environment: It can be lonely studying from home with an online course— sometimes it feels like you're in a complete vacuum with no frame of reference. To prevent this, UWorld Medical includes the option for you to compare progress with other students, helping you feel connected with a larger community of professionals.
Unconventional Methodology: Sure, this course has a question bank with a thousand-odd questions; so what? Well, UWorld doesn't follow the same setup as all the other ABIM prep courses when it comes to their question bank. Their QBank is much more conceptual than formulaic, ensuring that you're always engaged and challenged while working through it.
Question Bank: While Uworld Medical's QBank does provide a unique approach to studying, it still falls somewhat short of its competition. There are some courses with almost double the amount of practice questions offered here.
bottom line
It's easy to recommend UWorld Medical for professionals because they have a solid reputation that's backed by powerful learning technology. Keep this program on your radar!
---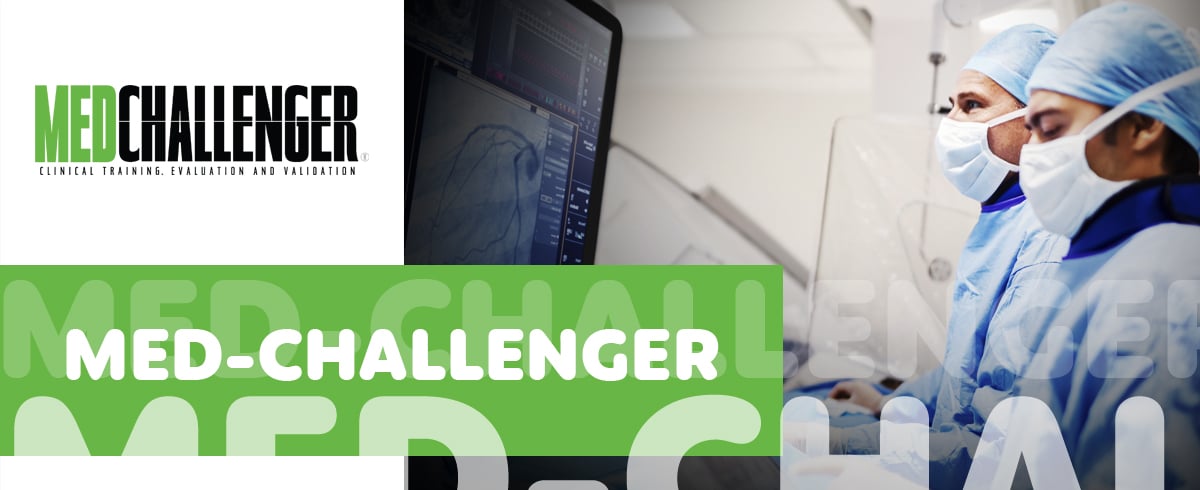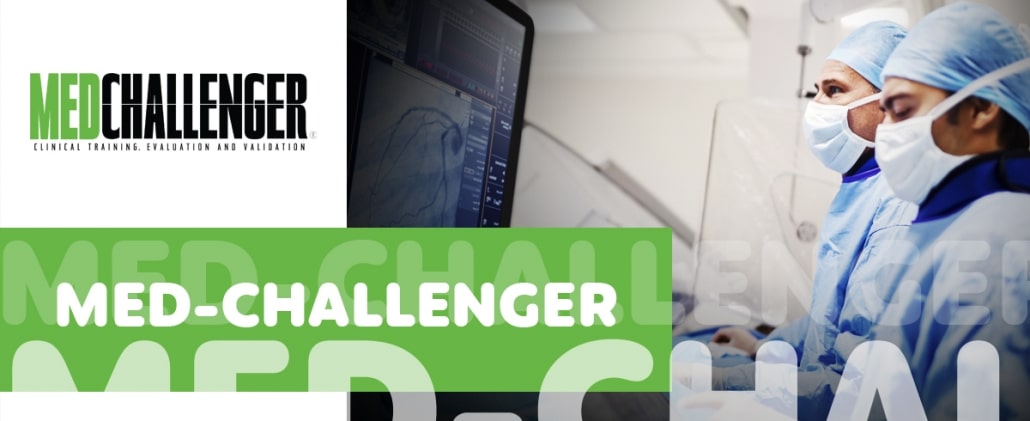 6. Med-Challenger Internal Medicine Board Review Course
If you want a no-nonsense ABIM prep course that has everything you need at an affordable price, Med-Challenger is worth a look. These are the fast facts:
Ample Credits: Med-Challenger offers 157 CME credits to students who complete their internal medicine board review materials. This is more than you'll find with most other prep courses, making it an excellent resource for maintaining your professional status quickly and efficiently.
Focused on Convenience: This isn't a prep course that's interested in wasting your time. Nearly every aspect of Med-Challenger is designed to provide a convenient user experience, from its full compatibility with all mobile and tablet devices to an easily navigated course catalog/dashboard.
Hands-Off: If you're great at studying by yourself, great— you'll have everything you need with Med-Challenger. However, the fact that their course doesn't offer personal guidance and tutor support in the style of BoardVitals can make studying a tedious and lonely experience.
bottom line
There's a lot to appreciate about this board review course catalog, especially if you're constantly on the go. If you're even a little curious about what Med-Challenger can do for you, I recommend checking out their free trial at the very least.!