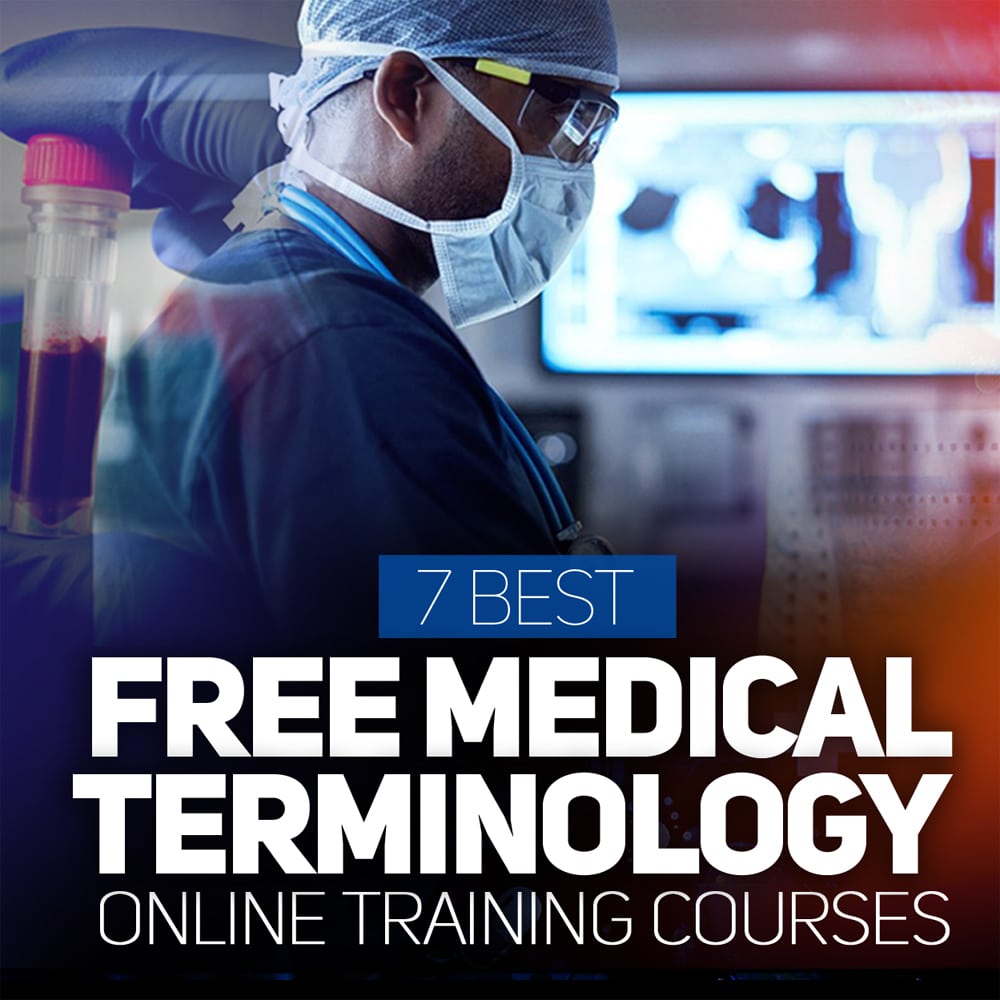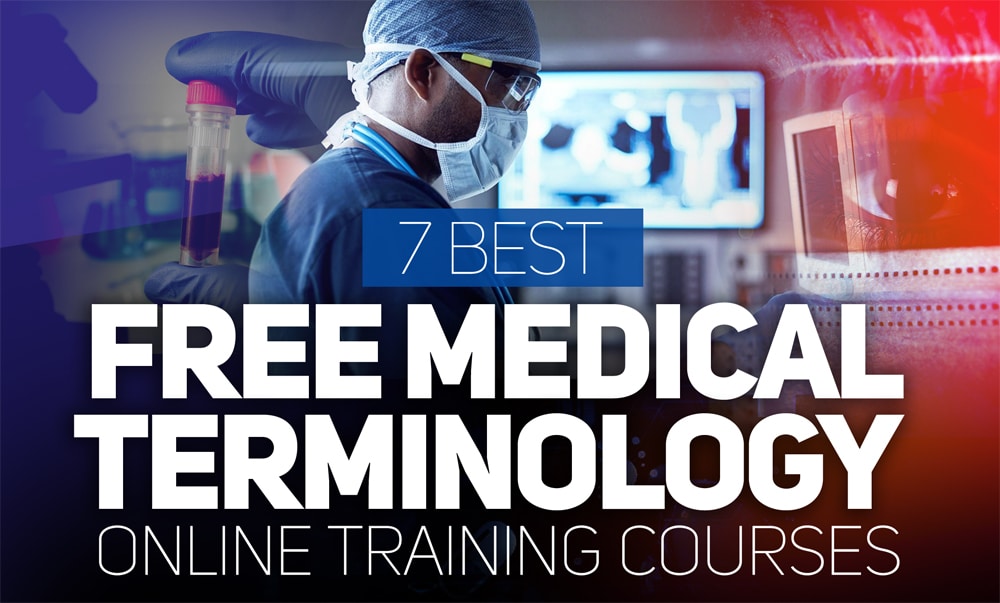 Medical Terminology Training Courses
For anyone wishing to be a medical terminology expert, it's important for them to take a course in Medical terminology. Finding a course that meets your needs can at times be challenging. This is especially because there a number of courses online that train in the same field. That's why as you aspire to be a master in this field, you need to know which courses are best for you. In this post, we've outlined for you Best Free Medical Terminology Online Training Courses.
The post also covers tutorials, classes, and certification courses you can take and pursue. Whether you're a beginner, an intermediate learner, or an expert, this list will help you choose the best medical terminology course to take.
---
7 Best Free Medical Terminology Online Training Courses
---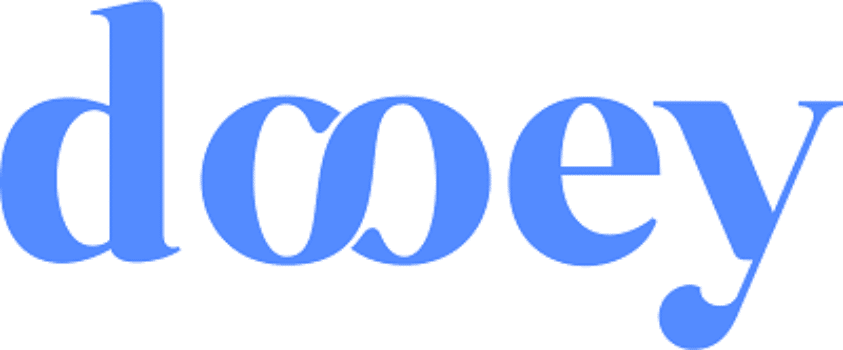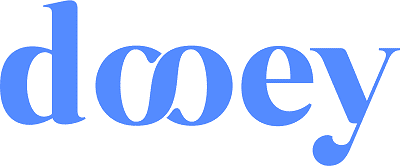 1. Dooey Medical Coding, Terminology & Billing

The Dooey Medical Coding and Billing course is a comprehensive and in-depth program designed to equip students with the necessary knowledge and skills to excel in the field of medical coding and billing. With a focus on IDC coding, this course provides a solid foundation for individuals seeking to enter or advance their careers in healthcare administration. Through engaging lectures, practical exercises, and real-world case studies, students will gain expertise in accurately assigning codes, processing claims, and ensuring compliance with industry regulations.
Pros:
Thorough Curriculum: The course covers all essential aspects of medical coding and billing, including an extensive study of IDC coding. Students can expect to develop a strong understanding of coding guidelines, procedures, and documentation requirements.
Expert Instructors: The course is led by experienced instructors who possess a deep understanding of the subject matter. Their expertise and industry insights enhance the learning experience, providing valuable perspectives and practical knowledge.
Interactive Learning: The course incorporates interactive learning methods, such as hands-on exercises and case studies, allowing students to apply their knowledge in real-world scenarios. This interactive approach reinforces understanding and boosts retention.
Flexibility: Dooey offers the course in a flexible online format, allowing students to learn at their own pace and from the comfort of their chosen environment. This flexibility is ideal for individuals with busy schedules or those looking for a self-paced learning experience.
Cons:
Minimal Practical Exposure: Although the course includes practical exercises, it may benefit from additional opportunities for students to gain hands-on experience through simulated coding scenarios or practical internships.
Bottom Line:
The Dooey Medical Coding and Billing IDC-9 course offers a comprehensive learning experience for individuals aspiring to excel in the medical coding and billing field. With a robust curriculum, expert instructors, and interactive learning methods, students can expect to acquire the essential skills and knowledge required for success in this industry. While the course primarily focuses on IDC-9 coding, prospective students should consider their specific career goals and requirements to ensure it aligns with their needs. Overall, this course serves as a valuable stepping stone towards a rewarding career in healthcare administration.
No Discounts, Check Back Soon
---

2. Coursera's Clinical Terminology for International & US Students
If you prefer online learning, then this course is the right one for you. The Clinical Terminology for International & US Students fully online course is brought to you by University of Pittsburgh. As a student, you'll be learning about common clinical terms as well as abbreviations used in hospitals in the US. This great course with a rating of 4.8 out of 5 and an enrolment of over 22,000 learners so far targets both US and international students.
Through auditory as well as visual learning, you'll manage to enhance your knowledge in the required clinical abbreviations and terms. And the most interesting bit about this course is how you'll be accessing it for free. You won't have to pay anything to learn and master the medical abbreviations and terms you'll be learning.
Key Course Highlights
| | |
| --- | --- |
| | It's an extensive course focused on helping beginners, through a straightforward manner, to understand various clinic terms as well as abbreviations |
| | The course is flexible and allows you to get access to its content anytime and from anywhere |
| | Includes practices tests and quizzes to help improve and strengthen your learning and mastery of the medical terms and abbreviations |
| | Takes you through advanced learning techniques related to clinical terms and varied diseases affecting the human body |
| | The course enables you to get guided instructions from Coursera's training course experts at no extra cost to you |
| | |
| --- | --- |
| Course Length: | 17 hours, 6 hours per week |
3. edX Free Medical Terminology Course
Learners for this free medical terminology course will be able to acquire foundational coursework material targeting programs for undergraduates. The course is available through Doane University Open Learning Academy. The course content is brought to you through exhaustive instructions on developing your fluency of medical terms. It's rated at 4.6 out of 5 and has so far enrolled over 15,742 learners.
You'll be studying foundational medical terminologies that include prefixes, suffixes, and root words. Amanda McKinney, the creator of the course and also an instructor has ensured the course will enable you to comprehend multiple terms related to physiology, anatomy, pathology as well as diagnostic tests. Once you complete the course, you can decide to enrol in the course's certification program if you need a certification signed by a Doane University's instructor.
Key Course Highlights
| | |
| --- | --- |
| | It's among leading and most preferred medical terminology courses |
| | Learners get to understand what stem words are all about and should be able to breakdown many-sided medical terms as well as their components with an intention of deciphering the meaning |
| | You'll get to understand the identification and interpretation of common suffixes and prefixes used in clinical and medical terms |
| | Makes it possible to learn the usage of typical medical abbreviations in standard medical documents in interpreting a physician's notes |
| | Learners will understand the writing and application of medical based terms in a context suitable for reports as well as various medical documentations |
| | The course is free of charge, but if you need a certification from edX, you have to pay for it |
| | |
| --- | --- |
| Course Length: | 8 weeks, 5-10 hours/week |
---

4. Des Moines University Online Medical Technology Course
This free course targets those who wish to learn and have a deep knowledge of common medical terms, words as well as meanings but don't necessarily need a certification on completion. This Online Medical Technology Course offered by Des Moines University and with a rating of 4.5 out of 5 targets to give you educational as well as informational help only. This implies you won't be able to use the knowledge you gain through the course in diagnosing or treating a patient's health problem.
Designed by expert instructors from the university, the course content helps you learn basic medical terms. This to make you understand these terms for your own benefit. The course actually acts as a prerequisite for those who wish to join college or a medical academic program.
Course takers who would like to receive a certification have to take another step of registering and completing the course.
Key Course Highlights
| | |
| --- | --- |
| | Includes 15 modules coming free of charge to learners |
| | Access to audios to help you get the correct pronunciation of medical terminology |
| | Post-module practice questions and assessments as well as a 30-question quiz at the end of course coverage |
| | Includes gaining of foundational knowledge in basic medical terms for you to understand the healthcare world better and accurately |
| | Covers topics like circulatory system, urinary system, digestive system, male reproductive system, terms related to cancer, and more |
| | Enables learners to understand new healthcare field terms |
| | You get to read and understand various theories about how medical terms have evolved over the years |
| | Affordable certification plan on completion of the course for those who wish to earn one |
| | |
| --- | --- |
| Course Length: | Self-paced |
---

5. Universal Class Medical Terminology 101
The healthcare industry has specialized terminology specific to it. Universal Class has a medical terminology course geared at assisting learners in building foundational knowledge in the field. Topics covered include abbreviations, word origins, body systems as well as disease. On course completion, graduates are able to understand and apply their newly acquired knowledge in various sectors of the healthcare industry.
The purely online course is flexible and affordable to allow anyone wishing to master the required terminology to access it. Over 29,000 students have learnt through this popular course with a rating of 4.5 out of 5. It targets those who work with nurses, doctors, and other medical professionals. It's also meant for those who desire to pursue a career in any medical field, medical billing, medical transcription, and medical coding. And if your interest is to work as a medical support staff, this course will also work well for you.
Key Course Highlights
| | |
| --- | --- |
| | Completely online |
| | Support from qualified medical instructors |
| | Students have 6 months to finish the course |
| | Accessible through PC, Mac, Android, and iOS |
| | Printable lessons |
| | Covers medical language as well as terminology used in the health care industry |
| | Includes easy to review course content presented in a format that's user friendly |
| | Learners get a strong foundation in medical terminology and language |
| | Course content includes rich text, HD videos, diagrams, pictures and interactive exams and assignments |
| | You'll be able to analyze medical word parts like prefixes, suffixes as well as roots |
| | Students also learn about dynamics of body system, body orientation, medical language, health, wellness as well as disease terms |
| | There's a completion certificate from CUE at an extra cost for anyone wishing to get one |
| | |
| --- | --- |
| Course Length: | Self-paced |
---

76. National Cancer Institute Cancer and Medical Terminology Course
If you're interested in taking a medical terminology online course free that includes coverage of common cancer and other medical terminology, then this is for you. The modules in this course introduce you to terminology common in medical records used to describe cancer and other medical conditions. This is to ensure cancer registry workers are able to recognize related terminology so as to have complete and accurate records. The course modules are funded by US National Cancer Institute's SEER (Surveillance, Epidemiology, and End Results) program.
Key Course Highlights
| | |
| --- | --- |
| | Study of Greek and Latin roots used in the medical field |
| | Students learn how to define common symptomatic prefixes and common diagnostic suffixes |
| | Course content also includes coverage of abbreviations, acronyms, and symbols that are part of medical terminology used in healthcare field |
| | Resources include online as well as downloadable manuals, databases, and more |
| | Links to cancer and registry websites and forums for coding as well as staging questions |
---
Conclusion
This list of the best medical terminology courses will help you choose the one that fits your study needs. What you get out of each one of these courses will not just help you understand the medical field better but will also help you build your healthcare profession. Anyone who's serious about how they turn out should consider registering and studying any of these courses. Go through the list, settle on the one you'd wish to go for and register right away.