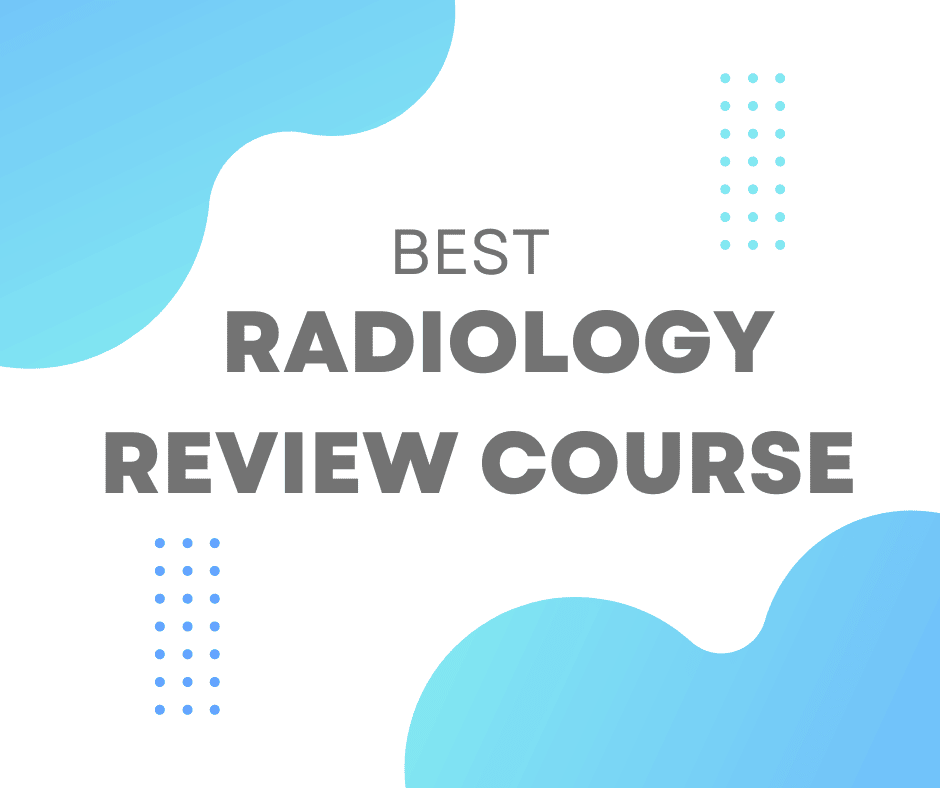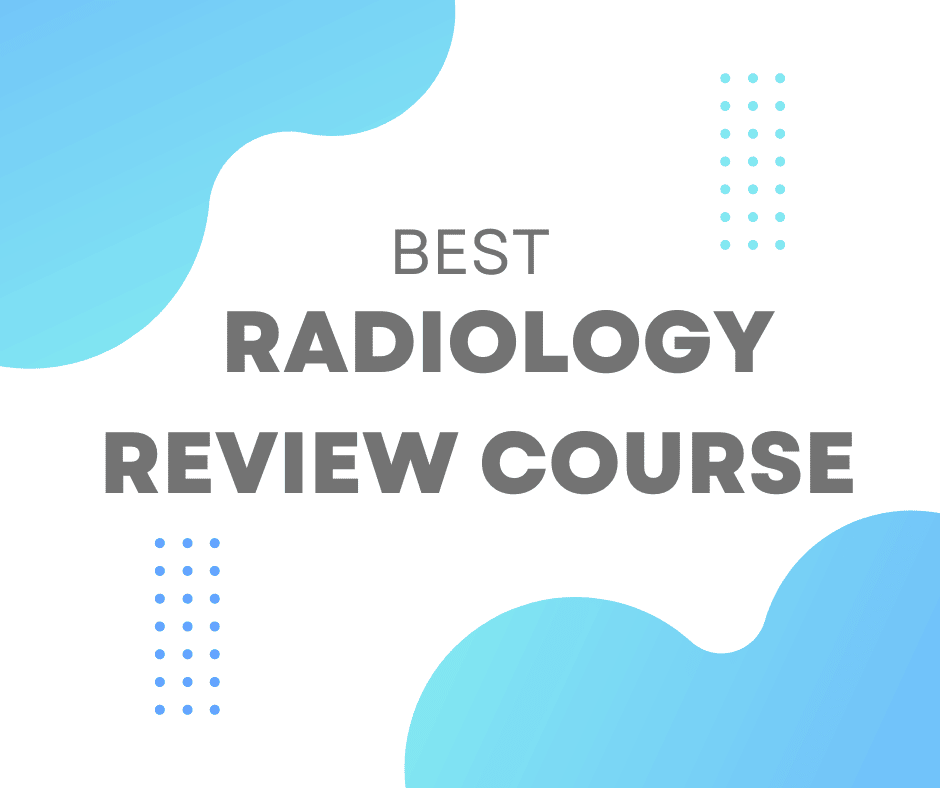 In 1927, the typical radiologist was a nun. In fact, 37 percent of nuns acted as radiologic technologists at the time. Today, there are more than 330,000 registered radiologic technologists. If you're looking to become a radiologist, you will need to pass the Radiology CORE exam. As such, you should sign up for the best radiology review course.
Below, we have put together a list of the top seven radiology courses online. To learn more about these useful diagnostic radiology courses, check out the top options available in the United States below. Are you ready? Let's get started!
7 Best Radiology Review Courses of 2023
Are you looking to become a radiology resident? If so, you will likely need to review neuroradiology, anatomy, and other radiology topics to pass the Radiology CORE exam. Below, we have gathered the top seven review courses on radiology. Take a look at the options and sign up for the online radiology course that best meets your needs.

1. Oakstone Radiology Review Course
Oakstone has been around for more than 45 years, working as a leading provider of continuing medical education classes for healthcare professionals. The company provides review courses in more than 30 specialties.
The UCSF Radiology Review – Comprehensive Imaging course teaches the correct prescription and use of medical imaging technology, like the MRI machine, for diagnosing numerous medical conditions.
By signing up for the class, you can earn up to 31.75 Continuing Medical Education (CME) credits. The course focuses on an in-depth discussion of major organ system diseases. It also consists of shorter lectures answering interventional radiology and physics questions along with how to use ultrasound, MRI machines, and musculoskeletal imaging technology.
Pros:
Improves criteria to enhance image findings
Focuses on numerous musculoskeletal imaging requirements and medical conditions including bone tumors, arthritis, and bone marrow infections
Reviews markers for interventional medical procedures
Teaches classifications of pathophysiological mechanisms to improve diagnostics
Boosts education on neurovascular anatomy and pediatric diseases
The course is a great option since you can view the videos online at any time that works for you in a comfortable, remote location. The entire course costs only $1,095. You can earn more than 30 credits as part of your continuing medical education.
---

2. BoardVitals Radiology Review Course
BoardVitals provides various healthcare certification prep courses, continuing medical education credits, and nursing board exam prep classes. Medical school students looking to get into a residency program can also take prep courses at BoardVitals to pass relevant examinations.
The company's Radiology Core Board Review Questions and Practice Tests provide access to more than 1,300 questions about interventional radiology, radiology physics information, and other medical imaging topics.
You can sign up for the one-month, three-months, or six-months courses. Every trial provides access to a mobile app for studying when traveling or on the go.
Pros:
100 percent exam passage guarantee
More than 1,300 up-to-date exam review questions
Based on the blueprint of the ABR CORE exam
Includes mobile app for reviewing key information
Opportunity to start the review course up to six months after signing up
Con:
You should consider signing up to get access to the BoardVitals' practice tests and its more than 1,300 radiology-based questions. The practice tests have a very similar feel to the actual board exam.
Best BoardVitals Coupon Codes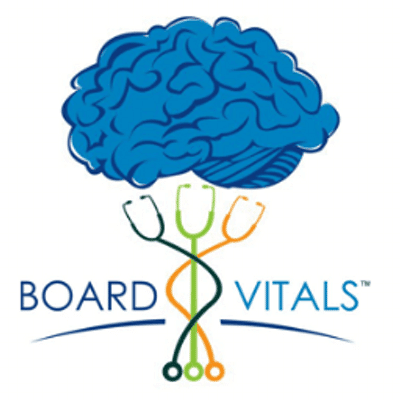 Save 10% on Board Vitals Prep Course
69 uses today
Last Used: 34 minutes ago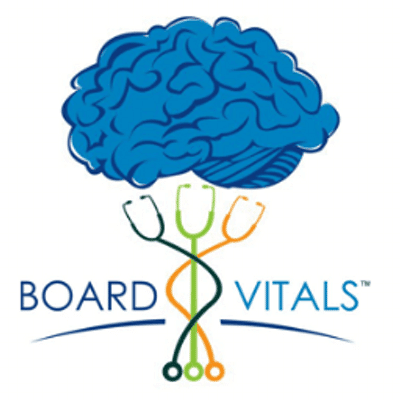 Get 10% Off Board Vitals NCLEX Test Prep
36 uses today
Last Used: 3 hours ago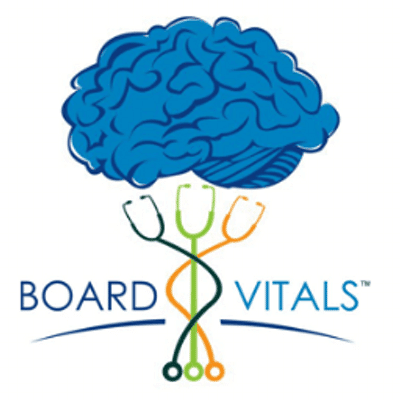 Save up to 60% BoardVitals
191 uses today
Last Used: 37 minutes ago
---


3. Titan Radiology Review Course
Titan Radiology focuses solely on preparing radiology students and radiologists with continuing medical education classes and passing critical exams to become board certified. The company offers a series of videos and review books to help students better learn the material.
The Titan Radiology Comprehensive Board Buster Video Series includes more than 40 hours of video-based instruction that the Radiology Board Review Revolutionary developed. You can either sign up for three months, six months, or 12 months of videos.
The video sessions all come at a very affordable price. You will also get access to 15 image sections and about 750 practice questions.
Pros:
Affordable rates
Access to more than 700 practice questions
More than 40 hours of video sessions
Access to 15 image sections
98 percent of radiology residents recommend the video series
Cons:
10 percent of radiology residents did not feel prepared after using the review books
The videos and review books may not cover all of the relevant radiology topics
Prior students who took part in the video series review found the information helped them pass the exam. If you prefer to use video-based learning, Titan Radiology's products could be right for you.
---


4. American Roentgen Ray Society Radiology Review Course
The American Roentgen Ray Society (ARRS) has been around since the year 1900. It is the oldest radiology society in the United States and has looked to advance medicine and radiology since the X-ray discovery.
The ARRS Radiology Review: Multispecialty Cases course provides an overview of medical information for up to 11 subspecialties. Every course focuses on one subspecialty at a time. You will gain access to 30 minutes of a lecture and 60 minutes of a case review. The radiology review offers 16.5 CME credits to radiology residents after passing an online exam.
Pros:
Gain an understanding of clinical and imaging information
Learn diagnostic factors for medical conditions in 11 subspecialties
Discover imaging features for diagnosing specific conditions
Gain 16.5 CME credits in the radiology sphere
Cons:
More expensive costs compared to other radiology review courses
Requires membership for access to cheaper prices
You should sign up for the ARRS Radiology Review course if you want to cover topics in as many as 11 subspecialties, ranging from cardiac and musculoskeletal systems to ultrasounds and neuroradiology.
---


5. Rads Radiology Review Course
Rads Questions provides you with a very comprehensive review of various radiology topics. The website provided here is one of the best for preparing you for the Radiology CORE and Certifying Exam. The site provides plenty of questions written by radiologists to ensure you do a great job on your board exam.
The Rads Questions Radiology CORE and Certifying Exam Prep website has more than 2,400 quality practice questions for you to peruse through. These questions are regularly updated to remain up-to-date. You can access these questions on mobile devices.
Pros:
Affordable rates for six-month or 12-month subscriptions
More than 2,400 practice questions are available
Professional board-certified radiologists write these practice questions themselves
The question banks on the site are constantly getting updated
Cons:
You may come across some questions that are too simple or not relevant
Some questions are not accurate
You cannot get an in-person radiology review class via the site
Sign up for a Rads Questions course if you'd like access to more than 2,400 practice questions on radiology.
---


6. Radiopaedia Online Radiology Review Course
Radiopaedia.org is a public, peer-reviewed radiology resource developed by professional radiologists. The organization's mission is to produce a quality radiology reference that anyone can access for free.
Radiopaedia.org provides a multitude of video courses, workshops, and practice exams for radiology students to utilize when preparing for radiology board exams. Here, you will find five video courses, ranging from six to eight hours of video instruction. The video courses have anywhere from 34 to 50 or more practice questions.
The radiology resource also has seven 90-minute workshops to choose from. Lastly, you can pick from six different practice exams to prepare for the radiology board exams.
Pros:
More than 30 hours of video instruction on different topics
Access to six practice tests to prepare for the board exam
Cons:
Not many practice questions alongside the video instruction
Pre-registration is required to take the practice exams
If you want access to workshops, video content, and practice exams, Radiopaedia.org will have the right resources for you.
---


7. The Osler Institute Radiology Review Course
The Osler Institute provides continuing medical education courses and subscriptions in numerous specialties. Along with radiology, the Osler Institute provides courses for specialties like pediatrics, psychiatry, urology, general surgery, and neurology.
The Radiology Home Study Audio course from the Osler Institute provides both three-month and 12-month subscriptions. The audio content lasts 21.5 hours and provides plenty of information on radiology topics found on the board exams. The course also includes a three-day multiple-choice question review session.
Pros:
More than 20 hours of audio content are available
Includes a three-day practice question review
Cons:
Only one or two faculty members teach each review session
The company doesn't focus solely on radiology
If you're an auditory learner, you may benefit from listening to more than 20 hours of audio information to prepare for your radiology board exam.
General Exam Information
The radiology CORE exam covers multiple topics including:
Breast imaging
Ultrasound
Gastrointestinal imaging
Interventional radiology
Magnetic resonance imaging
Musculoskeletal radiology
Thoracic radiology
Magnetic resonance imaging
Physics
Pediatric Radiology
Buyers Guide
When choosing the best radiology review course, consider what weaknesses you have in the realm of radiology and imaging technology. If you are a visual learner, you should take part in numerous practice tests with quality multiple-choice questions. For auditory learners, video-based instruction is the best route to take.
Conclusion
The best radiology review course from the top seven options may be the Oakstone UCSF Radiology Review – Comprehensive Imaging. The review course offers video instruction on many radiology topics. You will also improve your understanding of diagnostics after taking the Oakstone review course.
FAQ
Below, we answer some of the most frequently asked questions about the Radiology CORE and Certifying Exam.
How can I pass the Radiology CORE and Certifying Exam?
To properly prepare for the Radiology CORE and Certifying Exam, you will need to complete multiple practice tests and study information either in books or through video content. Effective radiology review courses will help you pass the Radiology CORE Exam.
How much does the Radiology CORE and Certifying Exam cost?
The Radiology CORE and Certifying Exam has an annual fee of $640 while the Radioisotope Safety Exam (RISE) application fee is $220. Along with the $640 application fee, the CORE exam fee is $1,280 while the Certifying Exam fee is another $1,280.
How many people pass the Radiology CORE and Certifying Exam?
In June 2022, 94.5 percent of test-takers passed the Radiology CORE and Certifying Exam. That's higher than the 88.7 percent of test-takers who passed the exam in June 2021. In recent years, the lowest percentage of those who passed was 86.2 percent in 2018.