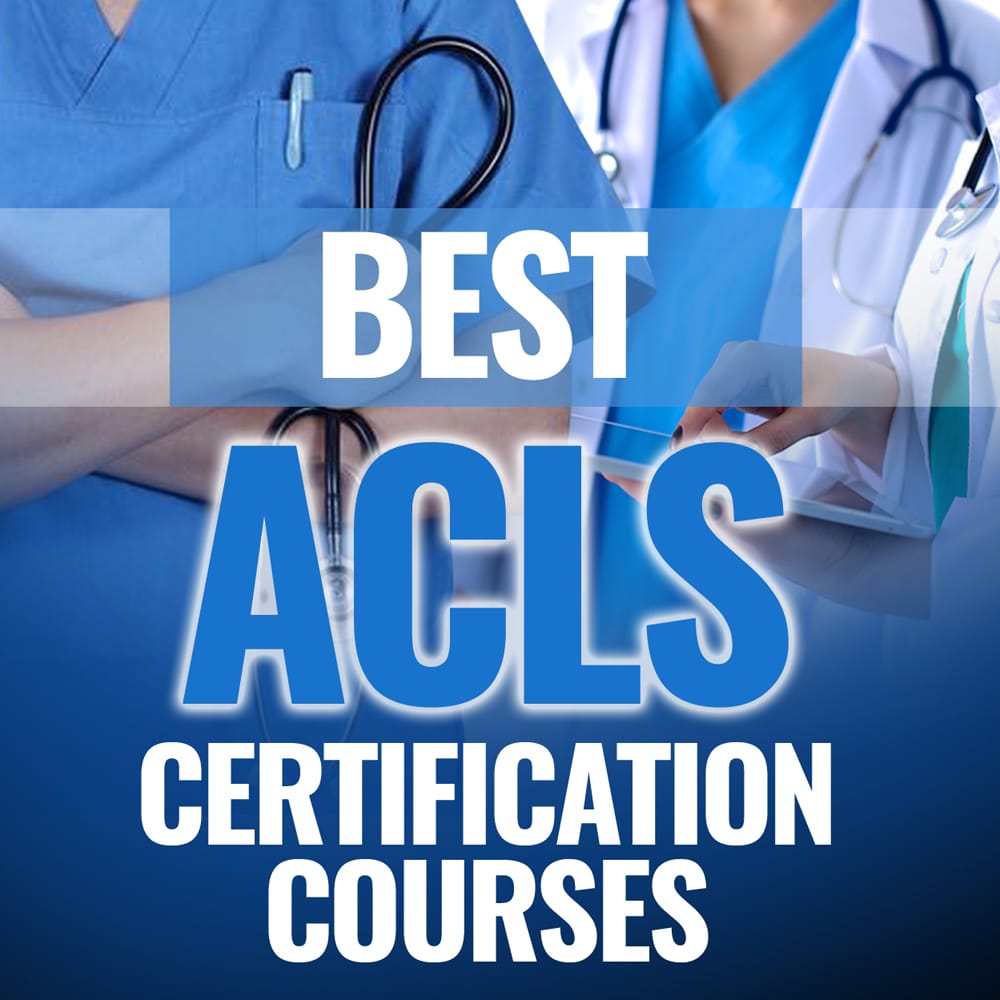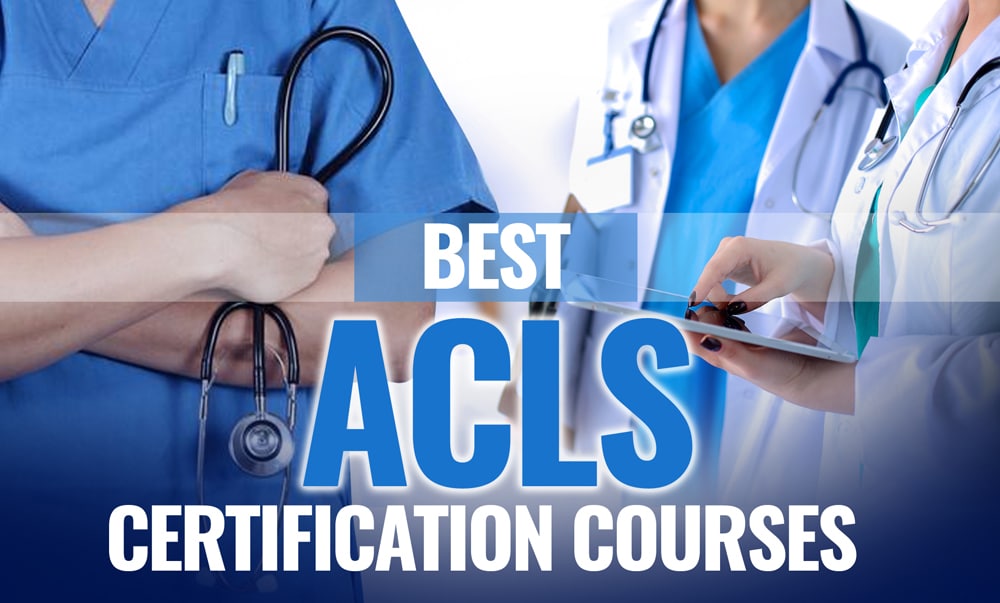 Get Your ACLS Certification Online

Are you looking for an ACLS certification course? Then we have a solution for you! But first, let's find out what ACLS is all about. ACLS stands for Advanced Cardiovascular Life Support. It's focused on protocols used in managing a patient of cardiac arrest. Handling a cardiac arrest adult victim the right way within the first few minutes is very crucial in saving their lives. The ACLS certification courses have been designed to equip healthcare providers with basic emergency skills and life-saving procedures. The skills help them attend to a cardiac arrest patient and other conditions that come after the cardiac arrest. These conditions may include stroke or syndromes like acute coronary.
According to heart.org, cardiac arrest can lead to death if no proper steps are taken within the first few minutes. This makes it important to have trained professionals who can offer emergency care in such circumstances. The ACLS protocols and guidelines are based on research, case studies on patients, clinical studies as well as opinions from medical experts.
These are the target audience or personnel for these courses:
Emergency care personnel
Intensive care professionals
Physicians, EMS, nurses, and paramedics who provide emergency services and care
Respiratory therapists
Other professionals who may be involved in cardiovascular emergency care
Best ACLS Certification Courses
Below is a list of the best ACLS certification that we have compiled for you after an in-depth research. We have also outlined the features of each course. This will help you make an informed choice on the course that best suits your needs. So whether you're entirely new to ACLS or you need a refresher, this is for you. If you are an emergency care provider and have taken the ACLS course already and all you need is to refresh your skills, then you can opt to recertify instead. Come on board and let's check out these courses below:
Best ACLS Certification Courses Online 2023

1. NHCPS ACLS CERTIFICATION COURSE
The goal of this online-based ACLS certification course is to help you learn how to save lives. You'll get to understand the series of protocols required in responding to clinical conditions that are life threatening. They include simple responses that you can easily commit to memory and recall with ease during stressful moments. Armed with the right skills, you'll be in a position to take appropriate actions.
What You'll Learn In This Course:
Normal Heart Anatomy & Physiology – Learn about the anatomy and physiology of the heart.
The ACLS Survey (A-B-C-D) – Get to know the steps to take during the ACLS survey, which includes Airway, Breathing, Circulation, and Differential Diagnosis (ABCD).
Airway Management – See the best airway management and techniques.Basic
Airway Adjuncts – Become an pro in the use of basic airways: oropharyngeal airway (OPA), nasopharyngeal airway (NPA), and suctioning.Basic
Airway Technique – Learn easy step-by-step instructions to insert oropharyngeal and nasopharyngeal airways as well as get tips on suctioning.
Advanced Airway Adjuncts – Become an pro in the use of advanced airways: endotracheal tube (ET), laryngeal mask airway (LMA), laryngeal tube, and esophageal-tracheal tube (Combitube).
Routes of Access – Get to know about the two priority vascular routes: intravenous (IV) and intraosseous (IO).Pharmacological
Tools – Refresh your memory on ACLS medication. Review the provided table to reference information about adult drug dosage, routes, and uses of common drugs.
Why You Should Take This Course
Purely online to allow you a flexible study schedule
Accepted internationallyFollows the most recent AHA guidelines and standards
Over 14,700 learners have already enrolled for the course
More than 5,800 learners have given it an excellent rating of 4.8/5Exclusive revision materials like audio books and videos
Interesting videos that make learning fun and something you'd be looking forward to
Free practice test to check your skills
Includes a PDF provider Handbook
Accessible through computer, mobile phone, and tablets
Up to 8 CMEs
You pay $189 to certify, and if you prefer ACLS for Life, the bundle comes at a good price of $489. The PALS for Life bundle allows to recertify without making any payment again
Recertification price: $189A free PALS course in partnership with DISQUE Foundation
LEARN MORE ABOUT NHCPS ACLS Certification Course
---
Best NHCPS ACLS Coupon Codes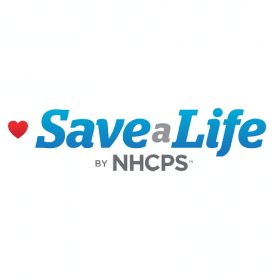 Save 10% on All NHCPS Courses
303 uses today
Last Used: 36 minutes ago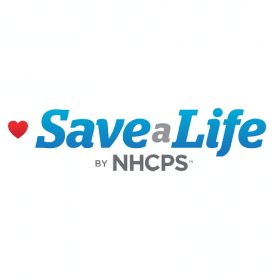 Save up to $358 on NHCPS ACLS Courses
852 uses today
Last Used: 21 hours ago
---


2. ACLS CERTIFICATION COURSE ONLINE
This is a purely online training course. It has been designed this way to give you flexibility and convenience since they understand how busy you are as a healthcare service provider. The course covers critical areas such as BLS (Basic Life Support) primary survey, secondary survey of ACLS, effective resuscitation and its important elements. You'll also learn how to recognize VT and VF on ECG, learn drug doses, drug routes and administration, indications, contraindications, stroke care and the 8 Ds, and symptoms and signs of stroke, among others. The 8 Ds of stroke are Detection, Dispatch, Delivery, Door, Data, Decision, Drug/Device and Disposition.
Important Features and Highlights
Online course based on ECC guidelines published by AHA (American Heart Association) with IILCOR
24/7 access to the training course materials and practice tests
Accreditation by CACPE (Commission on Accreditation for Prehospital Continuing Education) in partnership with PIM (Postgraduate Institute of Medicine)
Accredited by AMA, ANCC, ACPE, PTCB, ADA CERP, and AANA for trusted certification
You receive a soft copy of your provider card that is printable immediately you pass your exam. A printed hard copy of your card will be mailed to you within 2-3 business days
You'll also get to receive two reminders before your certification expires so that you can recertify in good time
Earn up to 4 CEU/CME credits per course, supporting your professional growth.
Certification cost: $143 after the 10% discount
Recertification: Your ACLS provider card expires after 2 years. You'll have to recertify at a cost of $143.10
Instant digital provider card upon course completion for immediate certification proof
Widely accepted by employers globally with a 100% money-back guarantee
Ratings: 8.4/10 of 1235 reviews
ACLS Certification Institute Coupon Codes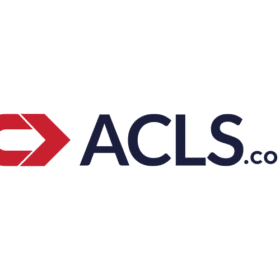 Get 10% Off on ACLS.com Review Courses
27 uses today
Last Used: 12 hours ago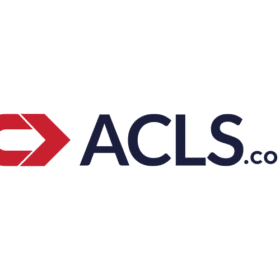 Early Black Friday Sale – 20% Off All ACLS.com Review Courses
32 uses today
Last Used: 2 days ago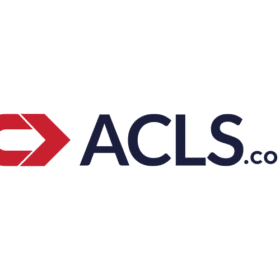 Get 20% Off All ACLS.com Review Courses
34 uses today
Last Used: 1 days ago
---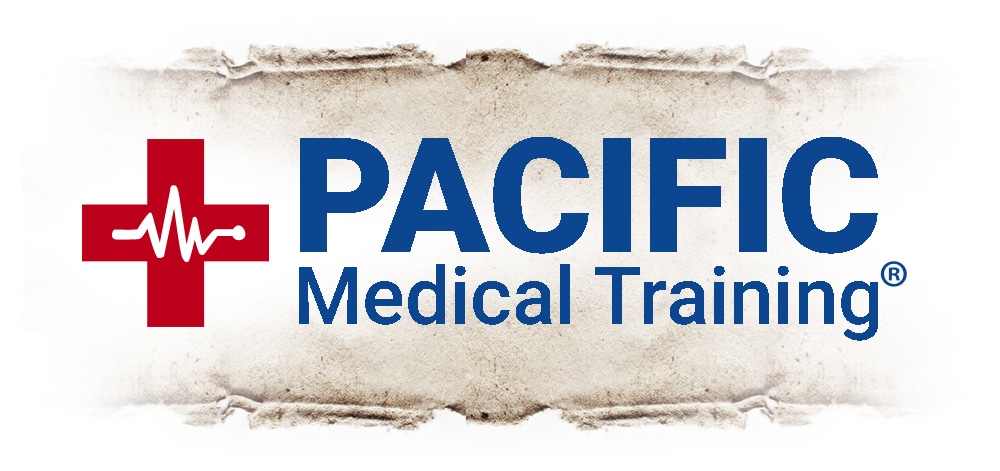 3. PACIFIC MEDICAL TRAINING ACLS CERTIFICATION COURSE
This ACLS certification course covers 8 sections. They include ACLS overview, BCLS (Basic Cardiac Life Support), resuscitation ethics, electrical therapy, how to manage respiratory as well as cardiac arrest, post cardiac arrest management, syndromes of acute coronary and adult stroke.
Important Features and Highlights
Course format: The course can be fully online or hybrid. You can also access live classes/in-person course training
Course training materials are available for 24/7. These study materials are available for download
Can access your course study materials on your PC or iPad
Course is accredited by CAPCE in conjunction with PIM
The course is based on ECC (Emergency Cardiovascular Care) guidelines as published by AHA
Students receive a certificate once they complete their training and the skills check successfully
You'll receive 8 CME credits at the course completion
Your digital/soft copy provider card will be available immediately you successfully complete and pass your exam. The hard copy will be sent a few days later to your mail.
Certification cost: $275
A reminder would be sent to you once your ACLS certification is about to expire or has expired
Recertification is after 2 years at a cost of $175
---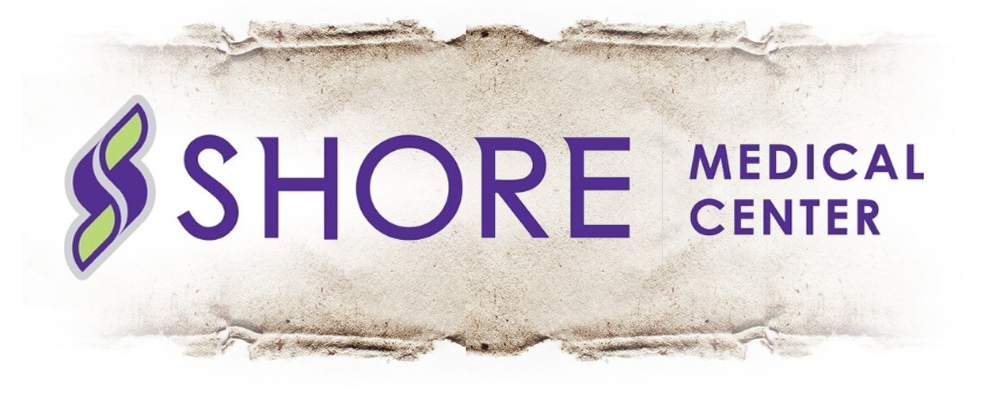 4. SHORE MEDICAL CENTER ACLS CERTIFICATION COURSE
This purely online best ACLS certification course presents didactic information and skills that you'll need to handle a patient of cardiac arrest within the first 10 minutes. The course also covers post-cardiac arrest skills, how to manage stroke and acute coronary based syndromes. Delivered through mini-presentations, the course focuses on critical points in relation to particular algorithms. At the end of the course, the participants should be in a position to demonstrate primary as well as secondary ABCD (Airway, Breathing, Circulation and Differential Diagnosis). They should also be able to validate their skills and understanding of the AHA ACLS algorithms in relation to ACLS core cases.
Certification Course Prerequisites
Current AHA BLS provider card
Completion of an ACLS pre-test. A pass score of 70% is a must
Recertification Course Prerequisites
Current ACLS provider card
Current AHA BLS provider card
A pass score of 70% on pre-test
Important Course Features and Highlights
Duration: 2 days
AHA ACLS manual available at $50
The course has been accredited by CAPCE with PIM
It adheres to the ECC guidelines published by AHA
Participants receive their ACLS provider card once they successfully complete the course and have passed the written exam
Certification cost: $275
Recertification cost after a 2-year expiry of certification: $175
---

5. ACLS MEDICAL INSTITUTE ACLS CERTIFICATION COURSE
This is a comprehensive training designed to equip you with information and skills to help you in managing cardiac arrest. The course also covers post-cardiac arrest management. It covers resuscitation requirements and conforms to the updated AHA guidelines for 'Emergency Cardiovascular Care' and 'Cardiopulmonary Resuscitation.'
Course Features and Highlights
Purely online course
24/7 access to the online course
You'll receive 8 AMA/PRA credits on certification and 4 credits on recertification
Adheres to ECC guidelines as published by AHA and meets The Joint Commission standards
The course is accredited by CAPCE in conjunction with PIM
Access to a provider manual
Megacode simulators and practice tests available
Unlimited exam retakes allowed if you don't pass your exam the first time
You receive an ACLS provider card that's downloadable on passing your exam with a minimum of 80%
A hard copy of your ACLS provider card will be shipped to you for free
Certification cost: $275
Recertification cost: $175
---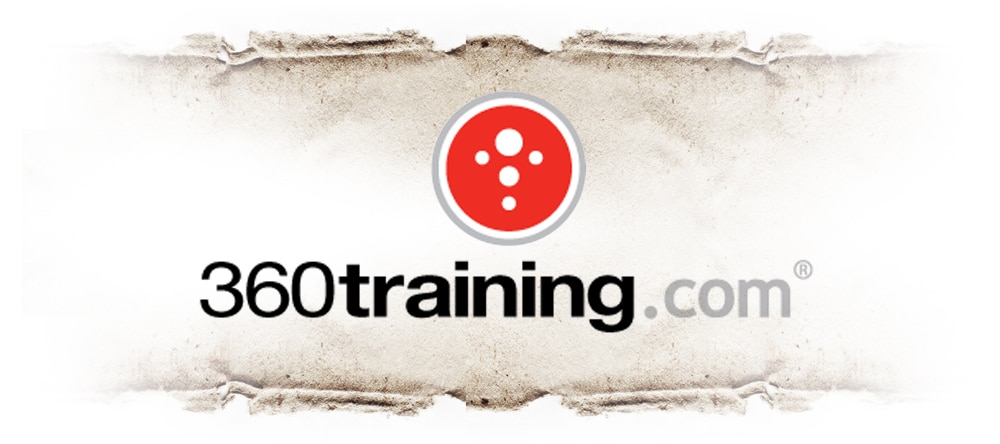 6. 360 TRAINING ACLS CERTIFICATION COURSE
This on-demand ACLS certification course is designed for emergency healthcare providers in order to equip them with skills that they can use in managing victims of cardiac arrest. It covers an overview of the ACLS standard content. This includes recommended medications, and analysis of basic ACLS rhythms for ACLS algorithms. At the end of the course, participants should be able to understand and undertake the following procedures:
Describing basic principles of ACLS
Discussing recommended medications for ACLS
Review rhythms as well as their ACLS standard treatments
Course Features and Highlights
On-demand online course
Flexible and convenient
Duration: 2 hours
Fast and affordable training course
Customer support online
Certification cost: $14
Access the 360 Training ACLS Here
---
CONCLUSION
Administering emergency care and treatment to adults who have suffered respiratory or cardiac arrest is very vital. Training is focused on achieving the best outcomes possible for individuals in such life-threatening conditions. This is the target of the ACLS protocols. The responses are evidence based and simplified enough. This is to help you commit them to memory so that you can recall them with ease under such stressful moments. With majority of the emergencies occurring outside medical establishments, equipping more medical professionals with these skills is very important. These best ACLS certification courses equip you with information and skills to attend to such emergencies wherever and whenever they occur. It's up to you to choose the course that suits your training needs best!