The Top USMLE Tutors to Help You Ace the Exam
The United States Medical Licensing Examination or USMLE has been around for 30 years. This thorough examination process includes three steps that will test your knowledge and skills to ensure you are ready to practice medicine.
The pass rate for Step 1 dropped from 97% in 2020 to 95% in 2021, indicating that the exam might be getting more difficult or that a growing number of candidates don't study enough.
Don't make this mistake! While you will acquire the knowledge you need to pass medical school, studying with one of the best USMLE tutors can make a difference.
Top 7 Best USMLE Tutors of 2023
Read on to learn more about the tutors and online courses we recommend. We selected these test prep solutions thanks to the following criteria:
The background and vetting process of the tutors.
The pass rate of the students who use the test prep solution
The materials offered to help you study or test your knowledge.
---
---
1. Varsity Tutors USMLE Tutoring Online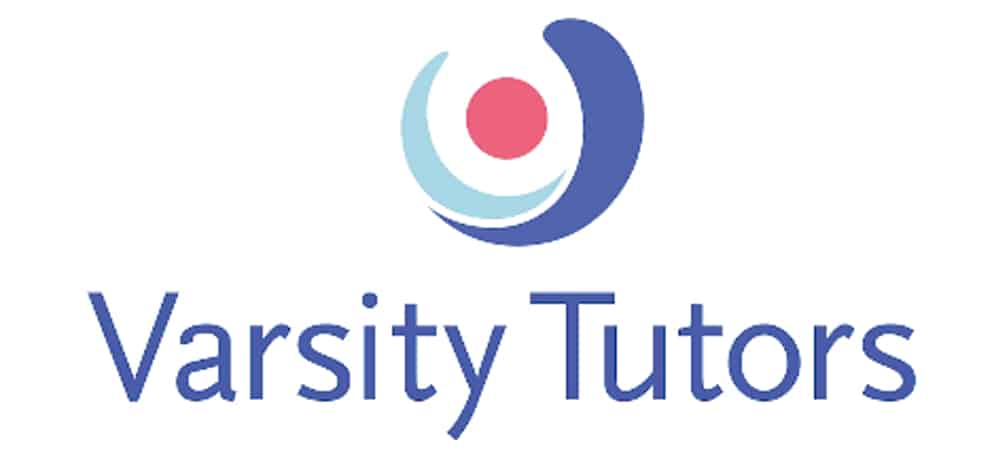 Varsity Tutors offers award-winning private USMLE tutoring program and trusted online platform. They put you directly in touch with qualified tutors you can't find anywhere else. These tutors go through a vigorous vetting process. The Varsity platform allows you to review their qualifications before booking a session in order to choose the best USMLE tutor for your needs and specific exam. They offer tutors that specialize in USMLE Step 1, Step 2 CK and Step 3 (as well as many other exams if you need it).
Features: The next best thing to in-person learning, Varsity Tutors is a platform where you can study in a virtual environment with one-on-one sessions.
Pros:
Choose from a wide pool of vetted tutors with a solid background in biochemistry, physiology, and more
Tutors have experience with the USMLE, MCAT, and other exams
One-on-one sessions are great for progressing fast
Customized study plans & additional resources available
Bottom Line
As you know the USMLE is one of the most competitive entrance exams in the world. Therefore, it is crucial to prepare for it as much as you can. Varsity Tutors provides an all-in-one solution for preparing for the USMLE exam with quality tutors and a fantastic platform.
---
2. Blueprint Prep USMLE Tutors

You may have already heard of Blueprint Prep by using one of their top rated MCAT prep courses. In 2022 they acquired Med School Tutors to offer a unique personalized approach to help you prepare for the USMLE and later assist with residency. Blueprint has been working hard and expanding their services and tutoring packages.
Features: Blueprint Prep offers one-on-one tutoring packages. You can choose how many hours you want to purchase, and your tutor will work with you to develop a personalized strategy.
Pros:
99.2% USMLE Step 1 Pass rate
Includes Cram Fighter (the ultimate USMLE study planner)
Weekly sessions
Review study material independently
Personalized test prep plan that adapts to your learning style
Convenient study planner to stay on track
Easy in-app scheduling
Free initial consultation
95% of students recommend their Blueprint USMLE tutors
Cons:
Bottom Line
Students who use Blueprint Prep have a pass rate of 99.2% for USMLE Step 1. Plus you get top notch study tools to keep you organized like Cram Fighter included. Blueprint tutoring is proven to help you not only score higher, but pass making it one of the best USMLE tutoring services available.
---
3. Med School Insiders USMLE Tutoring

Med School Insiders is a global leader in USMLE tutoring, offering students highly qualified tutors scoring 250+ at a minimum.
With a focus on med school admissions, Med School Insiders can help you at every stage of your journey to becoming a doctor, from getting into med school to passing your USMLE or preparing for your NBME shelf exams.
Their tutors are highly experienced medical professionals who have already passed the exam themselves, so you can be confident that your money is being put to good use. The online tutoring platform makes it easy for you to plan on your own schedule and book tutoring.
Features: Select a comprehensive service package to save or book USMLE tutoring sessions to prepare for the last step in your med school journey.
Pros:
Customized approach to tutoring
Excellent results and positive reputation
Tutoring sessions with qualified M.Ds.
Cons:
Smaller pool of tutors compared to other services
No online classes
bottom line
Med School Insiders has helped thousands of students get into med school and prepare for the USMLE. This company offers a personalized tutoring service where you'll get to create your own study schedule and access customized learning resources as well as one-on-one sessions with the best USMLE tutors.
---
4. Wyzant USMLE Tutoring


Wyzant is one of the world's largest tutoring platforms based out of Chicago.
Whether you're just starting out or wanting to refresh your knowledge, Wyzant can help. They offer a variety of online USMLE tutoring options that will get you ready for the exam quickly and efficiently.
Wyzant has some of the highest-quality tutors on their team, so you can be sure that your tutor has extensive experience and is prepared to teach USMLE exams. Plus, all of their tutors are registered medical professionals with years of medical experience – they'll be able to answer any questions that come up during your classes and explain them in simple terms so that it's easy to understand.
Features: Wyzant stands out thanks to its good fit warranty. You can book a session and ask for a refund if you're not happy with the tutor you selected.
Pros:
Flexible approach to tutoring
Choose a tutor and book sessions as needed
Good fit warranty
Upfront pricing for USMLE tutors
Cons:
Hourly pricing varies from one tutor to another
Doesn't focus on medicine
Does not include anything extra such as qbanks or flascards
Bottom Line
Wzyant is an excellent choice if you're a medical student looking for a flexible approach to tutoring. You can use this platform to book private lessons with tutors after reviewing their profiles. You can find medical students who specialize in pathology, physiology, nutrition, microbiology, or biochemistry depending on your unique needs. 
---
5. MedSchoolCoach USMLE Tutors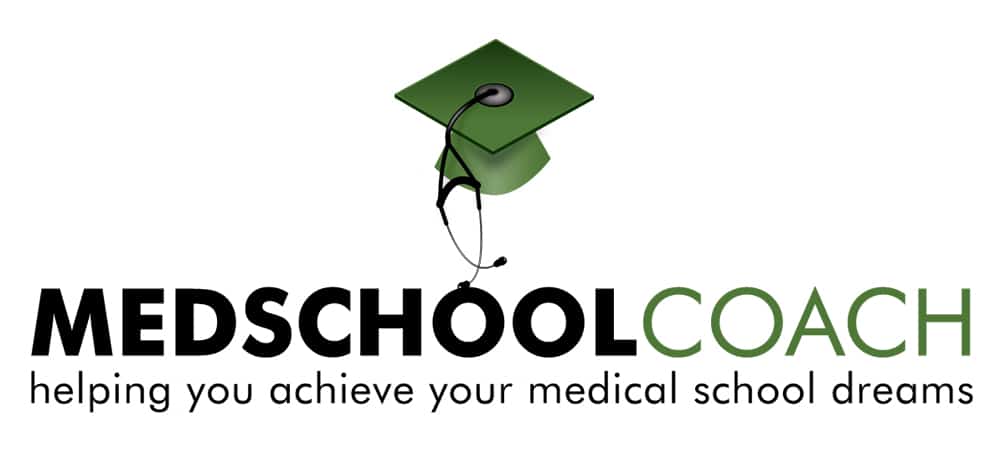 Life can throw a lot of curveballs at us, and it's easy to feel lost when faced with challenges such as the USMLE. Luckily, MedSchoolCoach can help you through every stage of your medical aspirations by providing quality USMLE tutoring services that will allow you to pass the exam with flying colors. Their team of certified experts has years of experience teaching various medical specialties and have taught thousands of students from all walks of life. By joining their academy, you'll be assured of receiving personalized one-on-one training from highly qualified professionals who are committed to helping you succeed.
MedSchoolCoach is more than just another name on the internet; their team members come from diverse backgrounds and bring their own unique perspectives to the classroom so that you get an in-depth understanding of each subject area. They ensure that each student leaves their tutoring sessions feeling confident about his or her skills, whether they're preparing for their USMLE scores or applying for residency programs!
Pros:
Work with tutors who aced the USMLE
260+ minimum score USMLE tutors
MedSchoolCoach focuses exclusively on med students
On-demand learning and USMLE qbanks
Mix of classes and tutoring
Recordings of every session
Written feedback from each session
Cons:
Hourly rates start much higher than Varsity Tutors or other options
Bottom Line
MedSchoolCoach offers top notch USMLE tutors to ensure you pass the first time (or even help if you didn't). They go above and beyond other tutoring companies by offering recorded sessions, written feedback and additional USMLE study materials making them a top choice overall.
---
6. Elite Medical Prep USMLE Tutoring


Elite Medical Prep specializes in one-on-one tutoring for USMLE exams and other medical certifications. Thanks to its personalized approach and emphasis on quality, this company has established itself as a leader in the online USMLE tutoring market.
This service takes a personalized approach by matching you with a tutor who can adapt their teaching style to your preferences and schedule. You'll be able to see your tutor's USMLE scores and you'll learn more about their approach to tutoring during your first meeting so you can decide if they're a good fit.
Another noteworthy feature is the Project-Based Learning model. This approach is about testing your knowledge through scenarios. With each new scenario, you'll have to gather information and apply your knowledge and skills.
The PBL model adds value because it's similar to what you'll have to do during the clinical portions of the exam. It makes Elite Medical Prep one of the best USMLE Step 1 tutors.
Features: Rather than offering lectures or study guides, Elite Medical Prep offers one-on-one sessions with tutors.
Pros:
Personalized approach
One-on-one tutoring
Project-Based learning makes this company one of the best USMLE Step 2 CK tutors
Affordable packages and free trial
Flexible hours
Cons:
No online courses to learn basic material
Can't see tutors beforehand to evaluate if they are good fit
Pricing is on the high end, and not transparent
Bottom Line
We recommend Elite Medical Prep comes this service offers the closest thing to a real-life tutoring experience. The site works with MDs and MD candidates who have first-hand experience with the USMLE exam process.
---
7. USMLE Pro – USMLE Step 1 Tutors
About USMLE Pro: USMLE Pro is one of the best USMLE Step 1 tutors if you want personalized lessons.
Features: This company puts you in touch with tutors who offer online video lessons. You get to ask questions and study with tutors who scored high on the exam.
Pros:
Strict requirements for tutors
Pass rate of 97%
Save with package options
Cons:
Limited days available for the initial phone consultation
bottom line
USMLE Pro will help you find the best USMLE tutor for your needs after an initial phone consultation. You'll then be able to schedule online lessons on your own schedule and study with an experienced tutor via video conferencing software. It's an interactive learning environment that will help you progress fast.
---
More About Passing the USMLE
Read on to learn more about the USMLE exam.
What Is the USMLE?
Passing the USMLE is a necessary step for becoming a licensed Doctor of Medicine or MD. It's a national exam that sets a standard for medical licensing in the U.S.
Test takers must pass a series of three exams:
Step 1 is the shortest USMLE exam. It's a one-day multiple-choice exam with 60-minute blocks that test your knowledge of principles of anatomy, microbiology, pharmacology, and more.
Step 2 CK (short for Clinical Knowledge) is a two-day exam. The first portion is a multiple-choice test that focuses on clinical sciences. The second portion measures your ability to deliver care in a clinical setting with fake patients.
Step 3 is the last exam. It's a two-day event, with a multiple-choice test and simulations involving fake patients.
The National Board of Medical Examiners (NBME) is currently working on bringing back the Step 2 CS discontinued during the pandemic. Meanwhile, the Step 2 CK exam is the only option available.
What Is a Passing Score for the USMLE?
The passing score changes every year. As of 2022, you'll need to score 196 or higher for Step 1, 209 for Step 2 CK, and at least 209 for Step 3.
For the MCQ portions of the exam, you'll need to answer around 60% of questions correctly to get a passing score. Since you can't lose points for incorrect answers, it's in your best interest to guess if you're not sure of an answer.
An examinator will grade the clinical portions of Step 2 CK and Step 3. The amount of time you spend on a case simulation reflects the impact this simulation will have on your final grade.
When Should You Take the USMLE?
There are no education requirements for taking the USMLE. However, it's best to wait until you have completed two years of medical school before sitting for Step 1. Medical students typically take the Step 2 CK exam at the end of their 4th year as a resident physician.
It's also best to wait until you have completed at least one year of residency training before taking Step 3.
What Is the USMLE Pass Rate?
The USMLE pass rate varies from one year to another, but it's generally above 95%. Here is a detailed breakdown of the pass rate for the different steps in 2021.
| | | |
| --- | --- | --- |
| | Number of test takers | Pass rate |
| Step 1 (MD license) | 23,087 | 95% |
| Step 1(OD license) | 5,365 | 94% |
| Step 2 CK (MD license) | 24,019 | 98% |
| Step 2 CK (OD license) | 4,499 | 98% |
| Step 3 (MD license) | 22,225 | 97% |
| Step 3 (OD license) | 62 | 97% |
Conclusion
Even though the USMLE exam has a relatively high passing rate, preparing remains crucial. We recommend Elite Medical Prep since this platform allows you to study with tutors who scored in the 99th percentile, and the Project-Based Learning approach is an excellent way to prepare for the clinical portions of the exam.
FAQs
Here are a few additional things you should know about the USMLE exam.
How to pass the USMLE?
Medical school should prepare you for the USMLE, but we recommend signing up for a test prep program to review important material, practice, and boost your confidence.
How much does the USMLE cost?
Costs can vary from one year to another. Plan on spending $900 to $950 for each step.
How many people pass the USMLE?
Over the past few years, the total number of US and Canadian candidates has fluctuated between 20,000 and 28,000 for each step.