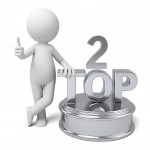 Choosing the right USMLE Step 2 CS prep course is essential if you want to pass the exam the first time you take it.
It will save you both time and money if you take the time to explore the various online options before you commit to a specific prep program. If you choose a prep course that isn't a good fit for your learning style you won't be as well prepared for the exam. You might even fail the test and have to start all over from square one. CRUSH wants to make sure that doesn't happen!
So, the good news is that we have personally researched and reviewed every major USMLE Step 2 CS prep course on the market to help you make the right decision! The comparison chart below outlines the pros and cons of each course and will help you choose the course that complements your strengths. Check out our recommendations below!
USMLE Step 2 CS Course Comparison Chart & Rankings
USMLE World Step 2 CS Review Courses

Step 2 CS
Prep Courses
RANKINGS

#1

#2

OVERALL RATING
COMPANY
Kaplan Step 2 CS
UWorld Step 2 CS
PRICE
$700
$70
VIDEO LECTURES
 12 Hours Live
 Physical Examination Videos
FORMATS
 Live Online Course
 Online Course, Self Study
COURSE BOOKS
CLINICAL CASES
MONEY-BACK GUARANTEE
TUTORING OPTIONS
STUDENT SUPPORT
 In-Class Interaction & Instructor Email Support
Email Support & Forum
ONLINE ACCESS PERIOD
Thru Course Completion Date
2 Months
GET STARTED
START NOW
START NOW
---
Save 15% Kaplan USMLE prep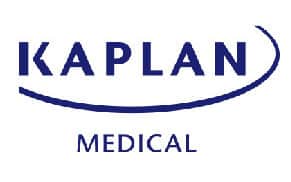 Kaplan USMLE, Deep Discounts, Percentage Discount 41 uses today
Kaplan USMLE 41 uses today
Save 15% off Kaplan USMLE Prep LIVE, ON-DEMAND & IN CENTER.
Last Used 44 minutes ago
Expiration Date:
November 23, 2019
Save 15% Kaplan USMLE prep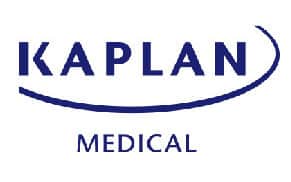 Kaplan USMLE, Percentage Discount, Specials 41 uses today
Kaplan USMLE 38 uses today
Save 15% with Kaplan USMLE  On-Demand & Instructor Led Coupon code valid for Kaplan USMLE Step 1, 3, & 3
Last Used 1 hours ago
Expiration Date:
November 22, 2019
BEST USMLE STEP 2 CS PREP COURSES
| USMLE Step 2 CS Courses | Video Lectures |  Price |
| --- | --- | --- |
| Kaplan | 12 Hours Live |  $700 |
| USMLE World |  Physical Examination Videos |  $70 |