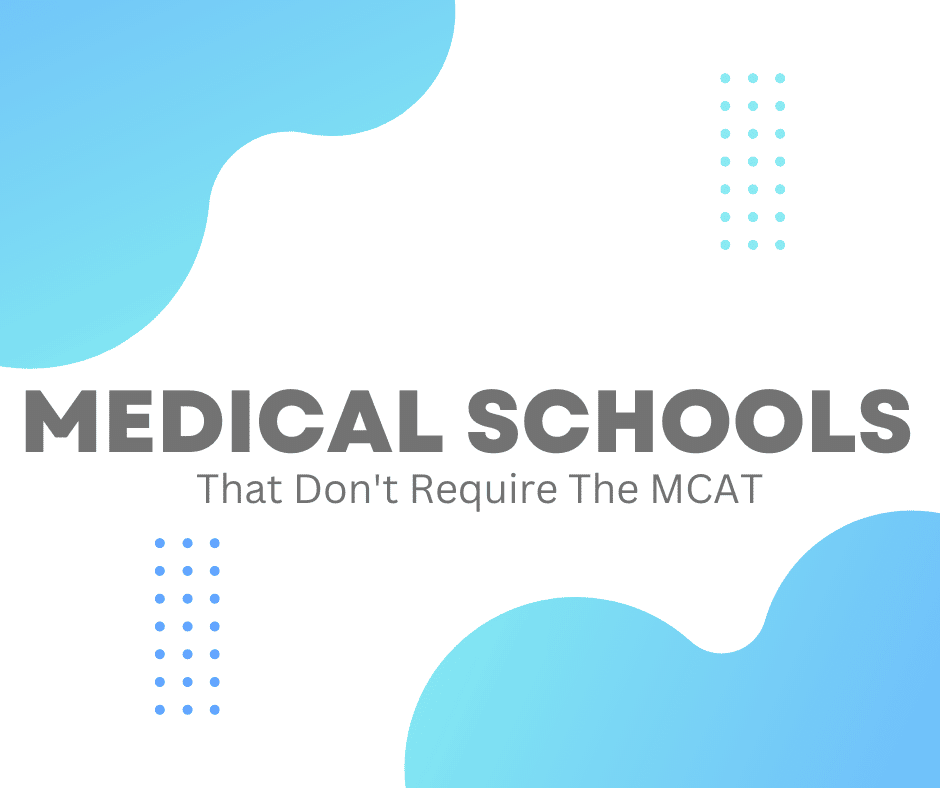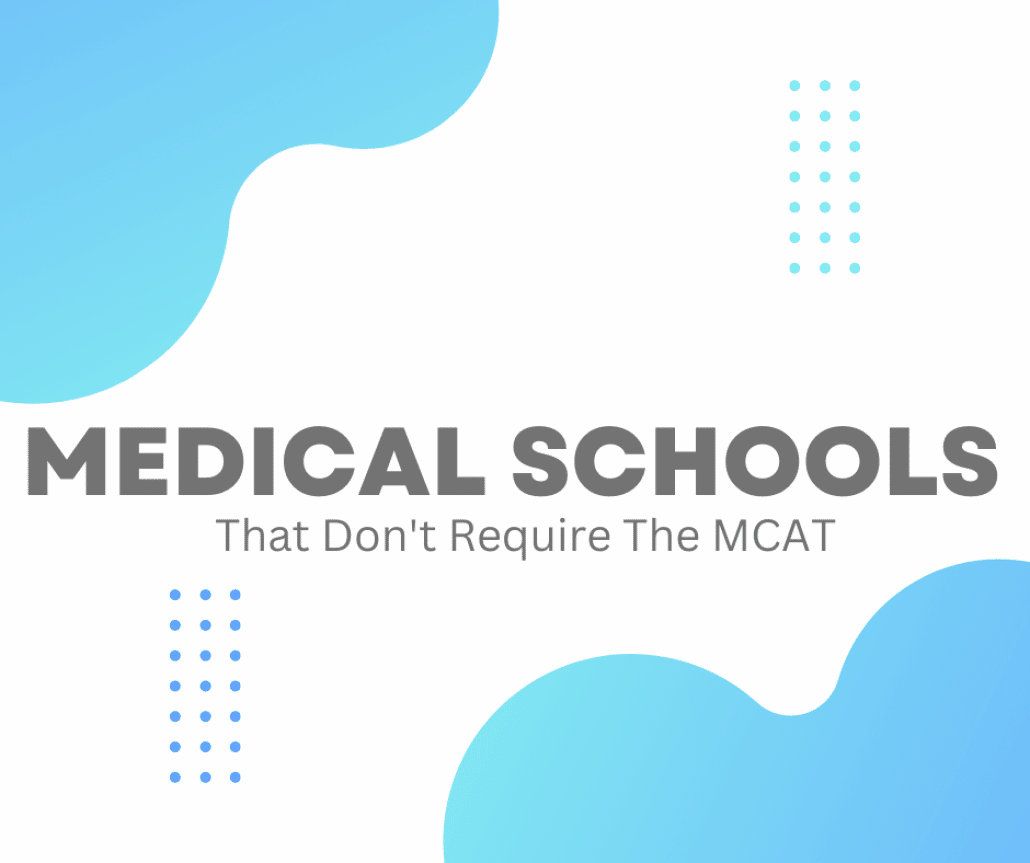 You're probably wondering, is admission to Medical School possible without the MCAT?
Although it is one of the most typical prerequisites for medical school in the US and Canada, it is still possible to become a doctor without taking the MCAT. In the US, this path is often only taken by people who have known they want to be doctors for a time. Many expedited medical school programs, like BS/MD and BA/MD, as well as early assurance programs, like Flexmed, omit the MCAT. The majority of the time, only students who have made up their minds on their path early in their academic careers apply to these options.
Additionally, the Lake Erie College of Osteopathic Medicine is one DO medical school that accepts Academic Index Scores in place of MCAT scores. The latter is determined by adding your ACT or SAT math and critical reading section scores to your undergraduate and graduate GPAs.
Of course, there is a catch—you would have to have taken the SAT or ACT and been enrolled in a graduate program.
If you're Canadian, you're in luck as there are some medical schools in Canada that don't require the MCAT. With the exception of QuARMS the remainder of the schools we include below are all full-fledged MD programs that regular premeds and non-traditional medical school candidates can pursue that do not require the MCAT.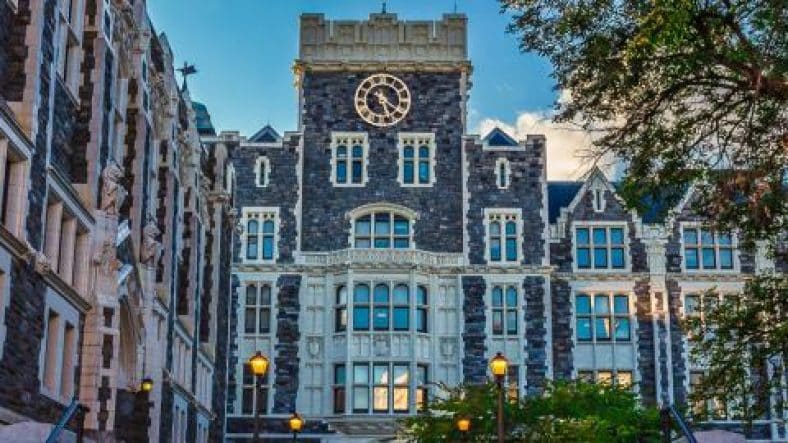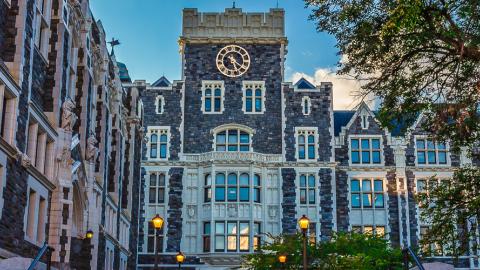 Schools in the U.S. that do not require the MCAT
These collaborative programs give excellent high school students the chance to get accepted to medical school before even starting their college education. In essence, students will graduate with either a Bachelor of Science (BS) or a Bachelor of Arts (BA) and then enter medical school right away to get a Doctor of Medicine degree (MD).
School of Medicine at CUNY
Drexel University College of Medicine
The Joan C. Edwards School of Medicine at Marshall University
Northwestern College Medical school at Feinberg
Robert Wood Johnson Medical School
Upstate Medical University and University at Albany
The College of Medicine and Life Sciences of the University of Toledo
Brown University's Warren Alpert Medical School
Florida University College of Medicine
The Medical and Dental Schools of the University of Rochester:
Early Assurance Medical School Programs (EAPs) that don't require the MCAT are listed below:
Early assurance programs give students with good academic records the chance to apply to medical school at the conclusion of their second or the beginning of their third year of study. Due to the fact that students frequently get in without meeting the usual qualifications, this can serve as a fast route into medical school.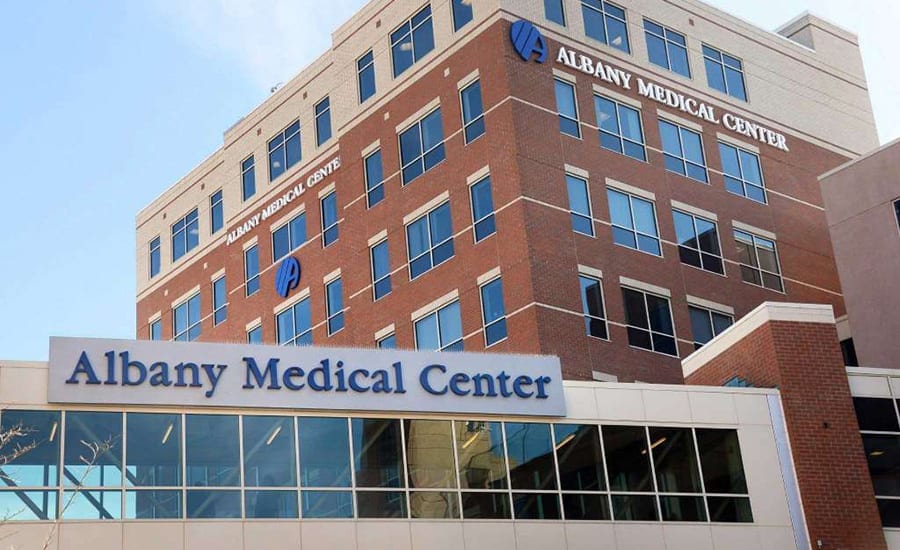 Early Assurance Program at Albany Medical College
Early Assurance Program at Brody School of Medicine
Early Assurance Program at the Geisel School of Medicine at Dartmouth University
Early Assurance Program at the School of Medicine at Georgetown University
Flex Medicine Program at Mount Sinai's Icahn School of Medicine
Early Assurance Program at the School of Medicine at Tufts University
Early Assurance Program at University of Rochester School of Medicine
MedStart Program at the University of Toledo College of Medicine
Schools in Canada that do not require the MCAT
University of Ottawa is an allopathic medical school without an MCAT requirement.
Northern Ontario Medical School
University of Montreal *Baccalaureate degree must be earned in Canada
College Laval
Montréal University
College of Sherbrooke
The MCAT: Should You Avoid It?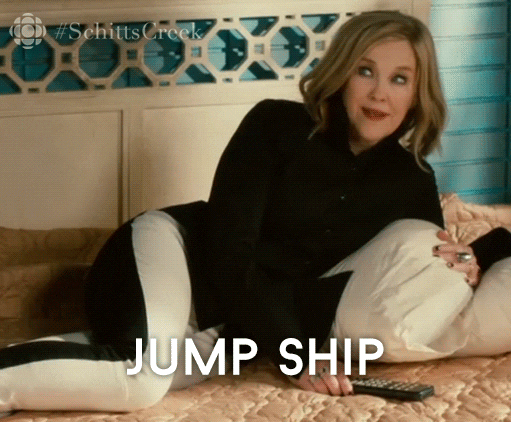 Many students ponder whether they may enter medical school without taking the MCAT. And that makes sense. The MCAT exam preparation procedure is difficult, and there are also expensive MCAT charges to take into account. Some students attempt to skip taking the MCAT in order to enter medical school without having any prior knowledge of science. The notion of MCAT biology passages or MCAT physics calculations may be scary if your degree was not in the physical sciences.
Some people might be more worried about how long the MCAT is and how difficult it is to perform well on such a lengthy test. This makes sense as well. The preparation needed to pass is important because the test covers a wide range of topics and disciplines. In addition, there is the MCAT CARS part, which is dreaded by many. As a result, you must concurrently concentrate on a solid MCAT CARS strategy in addition to material review.
But does this mean you shouldn't take the MCAT?
It's up to you, but take into account the following:
MCAT provides a strong foundation.

The MCAT can be the main motivator for you to successfully finish and do well on your medical school requirements if you did not major in the physical sciences. And even if you are one of the applicants to medical school who has little background in the sciences, you cannot escape the sciences if you choose to become a doctor. As a result, missing the MCAT does not always put you in the clear. You will have a strong foundation for your years in medical school and beyond if you need to study and take the MCAT.
The MCAT is far from being your most difficult exam.

Whether you choose to enroll in a DO or MD school, the MCAT is not the final exam you will need to take. Therefore, medical school might not be the greatest decision for you if you are avoiding the test due to its length, size, preparation commitment, etc. You'll be busy throughout medical school and beyond with the USMLE Step 1, Step 2, and Step 3 exam, as well as many shelf exams and OSCE exams. Not to mention once you're a doctor you'll be required obtain CME credits on a regular basis. And if you intend to attend medical school in Canada, get ready to take the demanding MCCQE Part 1 and, if you are a foreign medical graduate, the NAC OSCE.
Therefore, if you are trying to avoid taking the MCAT because you dislike exams, accept the reality that once you are in medical school, you will have to pass a number of additional tests.

Studying for the MCAT is a difficult task on its own, so it shouldn't be as hard as it is currently to find a suitable prep course in order to help …
How much does the MCAT cost to take?

The MCAT costs a decent amount of money. I'm not even referring to the administrative costs associated with taking the test itself. The cost of MCAT exam prep is substantial. It will cost you money whether you prepare on your own, buy an MCAT prep course, or hire an MCAT tutor.
Even if you use free MCAT practice tests, or anything else you can find on the web, you will still need access to the most up to date MCAT prep books, practice exams, flashcards and other materials. The cost of retaking the MCAT or reapplying to medical school due to a poor MCAT score is not worth it.
Consider this: even if you try to cut costs by not taking the MCAT, going to medical schools that don't require the CASPer, finding for schools that don't require secondary essays, or even applying to the cheapest medical schools available, attending medical school will still be costly. Simply acknowledge this and create a budget and prepare.
Final Reflections

It makes sense to want to avoid applying to a school if the MCAT is necessary.
The MCAT is a hurdle, but there are countless others you will have to overcome if you decide to pursue a career as a doctor. MCAT is just the start! Picking schools where you will be a happy and successful medical school student, even if they do ask for your MCAT score is more important and you should plan accordingly.