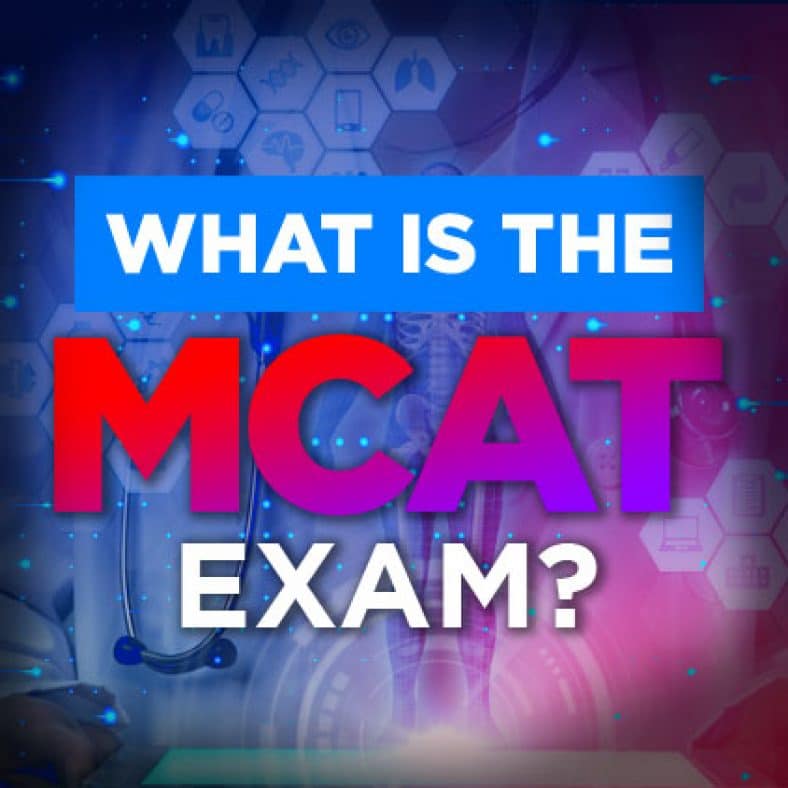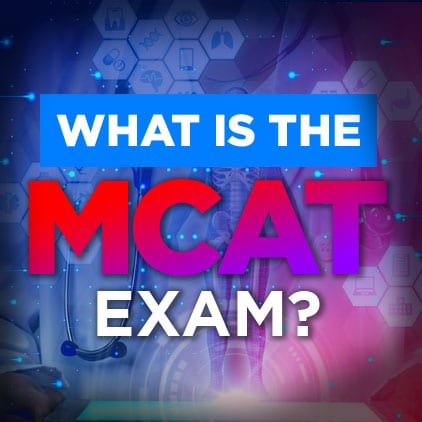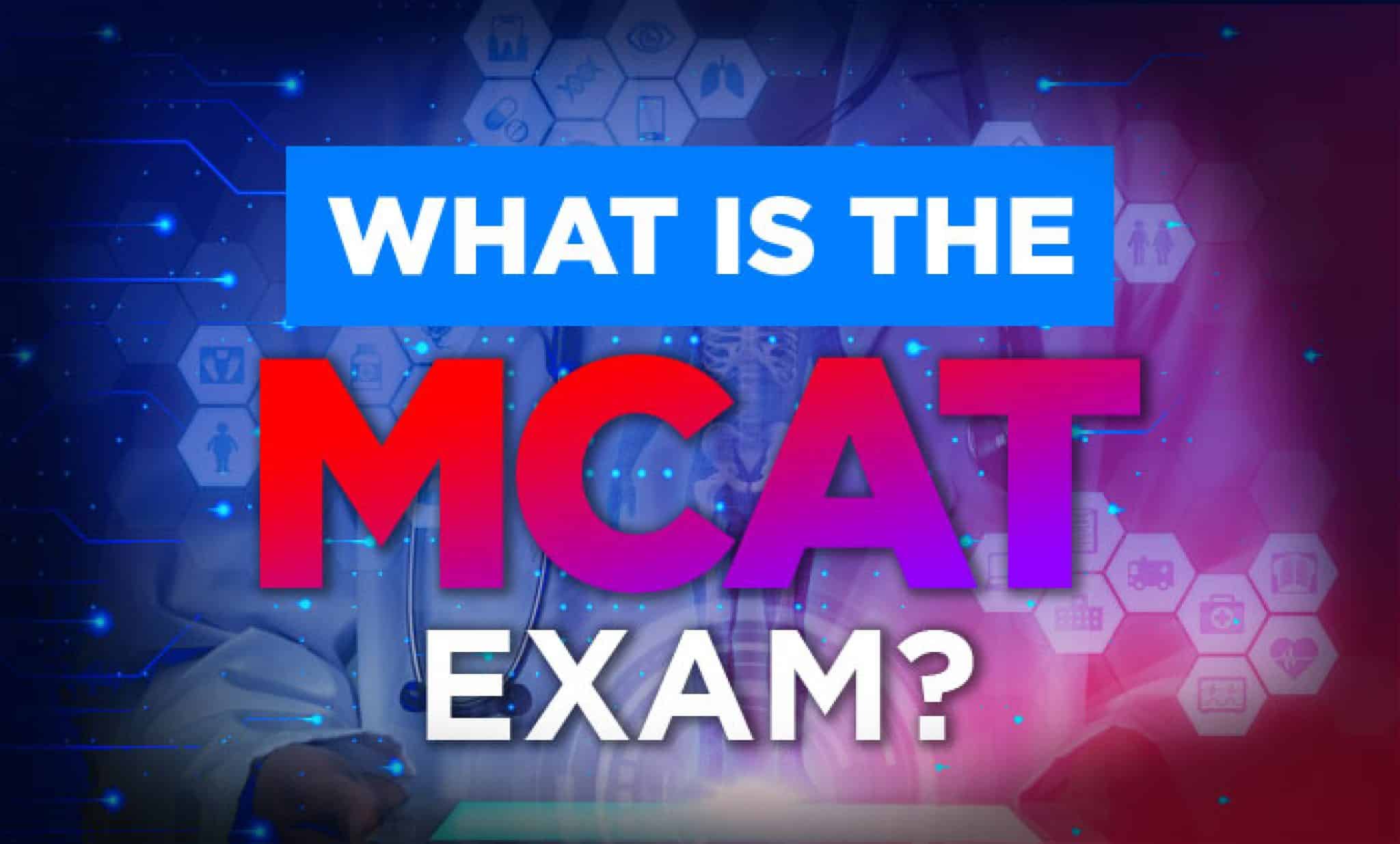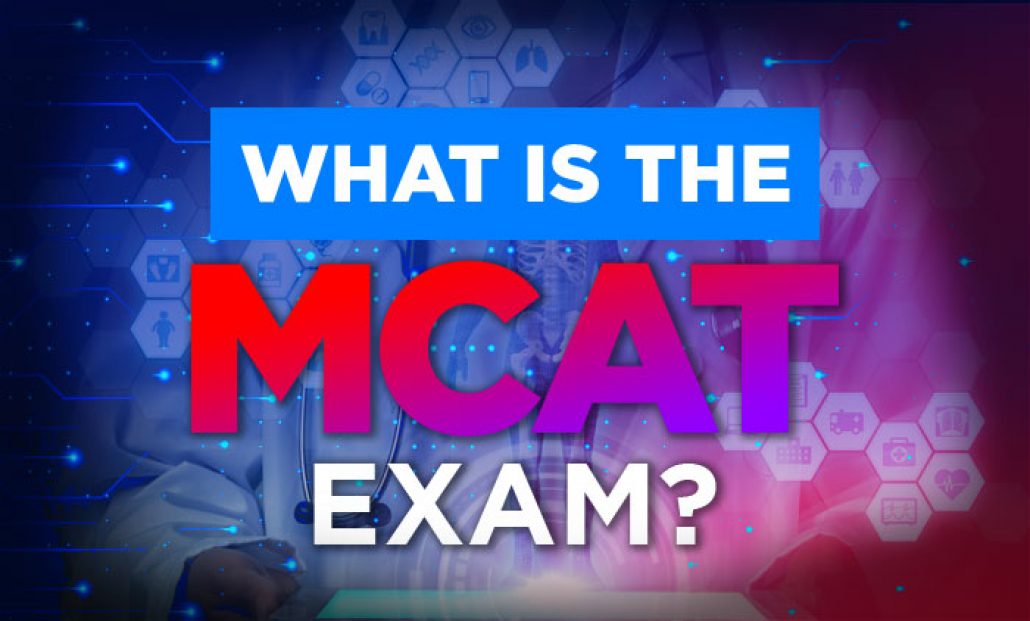 The Medical College Admission Test (MCAT) is a standardized exam required for most medical students in the United States and Canada. The Association of American Medical Colleges (AAMC) develops and administers the MCAT exam.
What Is the MCAT Exam?
Most medical schools in the U.S. use the American Medical College Application Service (AMCAS) during their admissions process. The AMCAS asks students to include background information, coursework, work and activities, letters of recommendation, a list of target medical schools, essays, and their MCAT score.
The AAMC uses quantitative and qualitative research, data, and recommendations from experts in the field to design the MCAT. Much of the exam consists of information most undergraduate schools teach their students.
Who Can Take the MCAT?
The MCAT is for pre-med students residing or applying to schools in the US, Canada, Australia, and the Caribbean Islands. Specifically, students eligible to take the MCAT exam are those applying to the following programs:
Doctor of Medicine (M.D.) granting programs
Doctor of Osteopathic Medicine (O.D.) granting programs
Podiatric (D.P.M.)
Veterinary Medicine (D.V.M.)
Other health programs that accept the MCAT
Other eligible parties include international students with or currently earning a Bachelor of Medicine, Bachelor of Surgery (MBBS) and those that request special permission from the AAMC to take the exam.
When Should I Take the MCAT?
The AAMC recommends taking the MCAT when a student feels prepared and ready. However, since most medical schools review students' MCAT results during their admission process, many students take the MCAT around the same time they apply to medical schools.
Additionally, the AAMC recommends students consider taking the exam earlier if they plan to take it more than once.
The AAMC outlines specific subjects in undergraduate coursework that is on the MCAT. For example, some of those courses are biology, chemistry, organic chemistry, physics, psychology, and sociology.
While it's not required for students to complete these courses, if they plan to take the MCAT, test takers should be reasonably knowledgeable regarding the content and skills of these subjects.
So if students are not adequately prepared and comfortable with these topics, it may be helpful to reconsider taking the MCAT until they feel fully ready.
Delaying the test may require a student to wait until they've taken the course or spend time reviewing the subject matter until they feel confidently prepared.
What Is on the MCAT Exam?
The MCAT covers undergraduate coursework in biology, chemistry, organic chemistry, physics, and the first semester of coursework in biochemistry, psychology, and sociology.
The four sections covered on the MCAT are:
Biological and Biochemical Foundations of Living Systems
Chemical and Ph ysical Foundations of Biological Systems
Psychological, Social, and Biological Foundations of Behavior
The ten concepts covered in the exam are scattered within the four sections. The ten foundational concepts covered in the first three sections are:
Biological and Biochemical Foundations of Living Systems
The unique properties of biomolecules, how they apply to cell function and their role in maintaining life.
The interaction and organization of molecules, cells, and organs to support functions necessary for living organisms.
The capability of complex tissue and organ systems to sense internal and external events of multicellular organisms. The ability to sense external environmental changes to support a strong internal domain.
Chemical and Physical Foundations of Biological Systems
The ability of living organisms to transport things, sense their surroundings, and respond to altered environmental states. The movement of physical material is understood as the physical movements of organisms in a biological system.
Chemical interaction between molecules and compounds allows us to understand how and why living systems interact on a molecular level.
Psychological, Social, and Biological Foundations of Behavior
The biological, psychological, and sociocultural factors of the world. How these studies impact how humans perceive, understand, and act in the world.
How biological, psychological, and sociocultural structures impact human behavior and lead to change.
How psychological, sociocultural, and biological structures influence how humans perceive themselves and their equivalents and interact with one another.
Individual well-being is influenced by cultural and social variance.
How social stratification impacts well-being and different opportunities.
Critical Analysis and Reasoning Skills
The last section, critical analysis and reasoning skills, comprises four skill-sets relating to problem-solving, reason, and knowledge. This section asks students to think critically and reasonably about situations involving humanities and social sciences.
Social sciences involve content related to economics, psychology, population health, and more., and they're often written factually and scientifically.
Humanities involve subjects of ethics, philosophy, popular culture, and more, and they're often written in a conversational tone.
For a complete guide on the specific concepts covered on the exam, download the AAMC's What's on the MCAT Exam? document.
How Many Questions Does the MCAT Exam Have?
The exam has 230 questions and four sections that, altogether, cover ten foundational concepts.
The first section, biological and biochemical foundations of living systems, consists of 79 questions, the second and third sections (chemical and physical foundations of biological systems and psychological, social, and biological foundations of behavior) have 59 questions.
And the last section, critical analysis and reasoning skills, are made up of 53 questions.
How Long Is the MCAT Exam?
Including breaks, the total duration of the MCAT exam is seven and a half hours or, depending on how you look at it, 450 minutes. During the exam, students have 95 minutes to complete the first three sections and 90 minutes to complete the last section.
However, the breaks are optional, so test-takers can either accept a ten or 30-minute break or move on to the next section.
What Is the MCAT Exam Used For?
The purpose of the MCAT exam is to test your knowledge of scientific concepts and principles, scientific reasoning skills, problem-solving skills, research-focused reasoning, and data-based and statistical reasoning.
When applying to medical schools, admissions committees will use your MCAT score to assess and measure these skills and overall preparedness for medical school.
Overall, the MCAT is the standard measure of a student's readiness for medical school.
Frequently Asked Questions (FAQs)
The MCAT is one of the primary resources used by med-school admissions committees to accept or reject a student into their program.
Before going into some frequently asked questions, prospective med-students need to understand the exam.
The AAMC designs the MCAT exam to truly test a student's ability to understand and think critically and scientifically about challenging concepts, opinions, and principles.
So, remember, memorization only gets you so far when it comes to the MCAT.
With that, here are some frequently asked questions about the MCAT exam.
How Much Is the MCAT Exam?
There is a registration fee of $325 to take the MCAT exam. However, the initial registration fee does not include costs related to travel, housing accommodation, and preparation materials.
Is There a Limit on Taking the MCAT Exam?
Yes, there is a limit on how many times you can take the MCAT exam. In a single exam year cycle, pre-med students can take the exam up to three times, and the lifetime limit of the exam is seven times.
Additionally, If a student takes the MCAT in two exam year cycles, they can take it up to four times. Remember, no-shows and voids count towards the lifetime MCAT limit.
How Hard Is the MCAT Exam?
Is the MCAT difficult? Yes, the MCAT is difficult, but it isn't impossible. Especially when you enlist help from top tier MCAT courses like Princeton Review.
It's important to understand what makes the exam so difficult, so you know how to prepare.
Aside from the extensive amount of subjects and content covered in the exam, there are some specific reasons that the MCAT is so hard.
First, the design of the test is to measure a student's knowledge, reasoning, and critical thinking skills, rather than simply memorizing complex scientific concepts and principles.
Second, the test is essentially a brain marathon, requiring an average of seven and a half hours of demanding cognitive endurance and focus.
Third, the MCAT is meant to overstimulate a student with massive sections filled with data, trick questions, and complex scenarios.
Overall, preparing for the MCAT requires training and practicing your test-taking skills. It's crucial to have strong testing endurance. Motivation and persistent training of your test-taking abilities can help increase your test-taking endurance.
What Is a Good Score on the MCAT?
For each section, students can receive 118 to 132 points and an overall score of 472 to 528. Data from May 2021 to April 2022 showed that the mean score for all tests was 501.5, with a standard deviation of 10.7.
Moreover, findings by the AAMC found that students who score 500 or above are more likely to succeed in med school. While a student's MCAT score and undergraduate GPA signify how successful a student will be in medical school, the AAMC found that MCAT scores indicate med-school success better than GPA.
You can ensure you get the highest score possible by using one of the best MCAT prep courses to pass the exam. Plus you can save on your exam prep with our discounts for top courses like Blueprint MCAT.
How Is the MCAT Exam Scored?
With each of the four sections (Biological and Biochemical Foundations of Living Systems, Chemical and Physical foundations of Biological Systems, Psychological, Social, and Biological Foundations of Behavior, and Critical Analysis and Reasoning Skills), students can receive up to 132 points per section and an overall score of 528.
Note that the MCAT does not score on a curve. However, each section is scaled with the MCAT scale which ranges from 118 to 132.
When the AAMC marker scores a student's MCAT exam, they first add up the total number of correct answers. Then, using the number of correct answers from each section, the exam markers scale the score with the MCAT scale.
Taking the example from the AAMC website, a student with a raw score (correct answers) between 35 and 37 will receive a scaled score of plus or minus 123.
Are Multiple MCAT Exam Scores Averaged?
When deciding on a student with more than one MCAT score, i.e., taking the exam more than once, it depends on a medical school's admissions procedure. Some medical schools will review all scores and find trends of improvements, while others will only consider the latest MCAT score.
At the same time, some medical schools take the average of all the scores, while others pick and choose the highest section scores from all the exams to determine a student's overall MCAT score.
Is It Okay To Retake the MCAT Exam?
Yes, it's okay to retake the MCAT. It's ultimately your decision to retake the MCAT if you're not satisfied with your score. However, remember that sometimes less is more.
In other words, if you decide to retake the MCAT, it's important to show significant improvement.
It's okay to retake the MCAT if:
Your undergraduate GPA and MCAT score are lower than the typical acceptance rate of your applied to medical schools,
A certain section of the exam received a fairly low score, compared to other sections, that fails to meet your desired medical school's expectations, or
Your MCAT practice test scores were significantly higher than the score you received.
 
You shouldn't retake the MCAT if:
Your initial score ranged from 518 to 528. The AAMC found that the scores in this range saw a median score increase of zero,
Your initial score and undergraduate GPA meet your preferred medical school's typical acceptance rate,
You studied extensively, felt comfortable with the content, and did well on the MCAT practice exams.
 
When it comes to the MCAT, many times, a student's initial score is an accurate representation of what the MCAT tests for. However, we don't intend to discourage you from retaking the MCAT; many people show massive improvement the second time around. If you think you could use extra help, don't hesitate, and research the best MCAT tutors here.
 
Overall, if you're planning to retake the MCAT, you'll need to show significant improvement, i.e., a score higher than three MCAT scale points. Luckily, students with an initial score between 472 to 517 had a median gain of two to three points.
Final Thoughts
While the MCAT is essentially the ultimate test of a student's preparedness for med-school, it's not the only thing admissions committees review. For example, other important factors that medical school admissions committees use to make decisions are GPA, coursework, community service, leadership experience, and interview results.