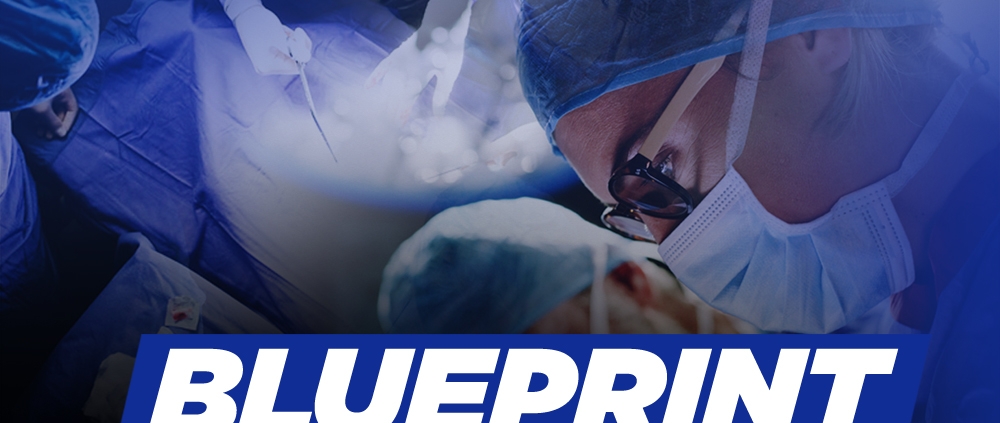 Studying for the MCAT is a difficult task on its own, so it shouldn't be as hard as it is currently to find a suitable prep course in order to help you study. Fortunately, Blueprint MCAT Prep understands how difficult and stressful the mere process of finding the right MCAT exam prep study materials can be.
Furthermore, they've designed their MCAT exam course content to help out students like you. An abundance of free learning resources will help ease your concerns as to their prep course's quality, as will the high test scores held by their team of instructors. And for all you special snowflakes out there, Blueprint MCAT even implemented personalization options to cater to each student's individual needs and preferences.
Keep reading to learn more about what Blueprint Prep's MCAT course can do to help you be prepared!
---

Overview of Blueprint MCAT Review Courses
Started in 2009 formally as Next Step Test Prep, now Blueprint prides themselves on an adaptive and flexible approach to test preparation. With a wide range of exam prep courses available for students to choose from, including medicine, law, and graduate school prep, they're a one-stop-shop for students with aspirations of higher education.

Here's a quick rundown on Next Step's MCAT exam review:
| | |
| --- | --- |
| | Instructors with 99th percentile exam scores |
| | Over 8,000 practice questions and 250 hours of video content |
| | Self-study resources and group study sessions |
| | Generous access period and a score increase guarantee |
| | Customizable planner and 1-on-1 support |
Click here to enroll in Blueprint MCAT Review today!
---
Blueprint Online MCAT Review Courses
Here's some in-depth information on the finer details of this MCAT prep course:

Instructors
A student can only be as good as his or her teacher. So what better way to ensure you get a high score on the MCAT then by learning from an instructor who got a high score themselves? All instructors with Blueprint Test Prep have a ranking in the 99th percentile of all MCAT test takers, literally making them the best of the best.
---

Practice Questions and Video Lectures
In addition to qualified instructors, students will need a wealth of study materials to adequately prepare for exam day. Consequently, Blueprint MCAT Review ensures this need is met with their packed-to-the-gills prep course. 8,000+ practice questions, supplemented by a video lecture library over 250 hours long, should be more than enough learning material for even the most studious of med students.
---

MCAT Self-Study and Group Study
Although there may be much that students have in common, there simply isn't a one-size-fits-all method to effective test prep: especially for a course as difficult as the MCAT. Therefore, Blueprint provides their enrollees with a diverse array of study options. For those who prefer self-study, the aforementioned video lectures and multiple choice questions will suffice. But for those who learn best in a group, live instruction and office hours are readily available.
---

Access and Guarantee
No one wants to feel rushed when preparing for a difficult exam; they want the opportunity to take as much time as they need to adequately prepare for it. This is especially true for the MCAT, which is why Blueprint has an extremely generous 12 months to access all their materials. Furthermore, their guarantee stipulates that you will be compensated if you don't see impressive results from their study materials.
---

Customization and Support
Aside from the diversity of learning materials, Next Step provides even more customization for enrolled students to ensure their study experience fits them like a glove. After asking you questions about your availability, time frame, and areas of study in which you would like to focus, Next Step MCAT prep will automatically generate an in-depth study schedule to ensure you stay on track. And if any issues arise with this or any other aspect of the course, their numerous support options will resolve them in a reasonable time frame.
---

Blueprint MCAT Prep Course Pricing
With all of the features included in their MCAT test prep course, you might expect the price tag to be outrageous. However, while this certainly isn't a cheap investment, the reality is that Next Step has one of the most reasonably priced prep courses available.
Here's what you need to know:
12 months of access to Blueprint MCAT Review will run you $1,599. That gives you access to their huge trove of practice questions and video lectures, live lecture courses, the customizable study planner, and support options that include live office hours. When compared to other MCAT courses offered by other test prep companies that offer similar features, this price is well below the average rate.
Click here to enroll in Blueprint MCAT Review today!
Pros & Cons
Curious if this course is actually worthwhile? Check out these positives and negatives:
| | |
| --- | --- |
| | Quality, Quantity, Affordability: When looking for an MCAT prep course, students are usually forced to choose two of these three features. It's easy to find a course that's affordable with a lot of low-quality materials, affordable with a small amount of high-quality materials, or an expensive course with lots of high-quality study materials. However, Blueprint MCAT Review manages to offer an affordable package with quality and quality. |
| |  Peace of Mind: As previously mentioned, there's no excuse for a MCAT prep course to be stressful when the exam itself causes enough anxiety on its own. Therefore, some of the most helpful features Blueprint MCAT provides are the ones that reduce the amount of pressure on students' shoulders. These features include the ample free study materials and their score increase guarantee. |
| | Supplementary Materials: For the vast majority of students who enroll in this MCAT course, the materials it provides should be sufficient to prepare them for exam day. However, there may be some of you who need just a little bit more in order to feel fully prepared. The good news is that Blueprint MCAT offers lots of extras to meet this exact need, such as additional practice books and personal tutoring packages. |
| | Mobile App: Not every student has the time in their busy schedule to sit down in front of their computer and go over their study material. While they may be able to do so once or twice a week, there are some who simply learn better on the go through the use of their mobile smart devices. And while Blueprint  does their best to ensure that the majority of their study materials are compatible with these devices, the lack of a dedicated mobile app is still disappointing. |
---
Frequently Asked Questions
Confused? Here are some answers to common questions regarding Blueprint  MCAT Review:
Q: How does Blueprint MCAT Prep's guarantee work?
A: According to the guarantee section of their website, Next Step will provide a refund on unused materials if a request is made within 30 days of the student's purchase. Furthermore, they will compensate students who fail to increase their MCAT score upon completion of their prep course with additional tutoring, free of charge.
Q: Does Blueprint MCAT Review offer financing?
A: Currently, there are no official financial aid plans for Blueprint's MCAT review course. However, students looking to reduce the financial burden of enrollment can pay their enrollment fees in two payments of $799.50 instead of one.
Ideal Customer
Still not convinced? Here's a quick guide to help you decide:
| | |
| --- | --- |
| | If you want a large amount of practice questions and video lectures, this is the course for you. |
| | If you like alternating between self-study and live instruction, this is the course for you. |
| | If you like to try things before you buy them, this is the course for you. |
| | If you're constantly on the go and need your prep course to have excellent mobile support, this isn't the course for you. |
---
Blueprint MCAT Review Recommendation
There's so much to love about Blueprint (formally known as Next Step Test Prep) MCAT exam preparation courses. The mere fact that they offer so much educational content in such a reasonable price point should be reason enough for most students to dive right in. But they go a step beyond and offer so much more, like their live office hours, numerous practice exams, and personalized study planning.
It's true that the MCAT is a test that comes with a lot of anxiety. However, studying with the help of Next Step MCAT Review is one of the best ways to relieve some of that stress, hands down.
https://crushtheusmleexam.com/wp-content/uploads/2019/05/Blueprint-MCAT_feature-copy.jpg
1000
1000
James Edge
https://crushtheusmleexam.com/wp-content/uploads/2020/04/Crush-Logo.png
James Edge
2021-07-30 00:36:29
2021-07-30 00:36:40
Blueprint MCAT Prep Course Review