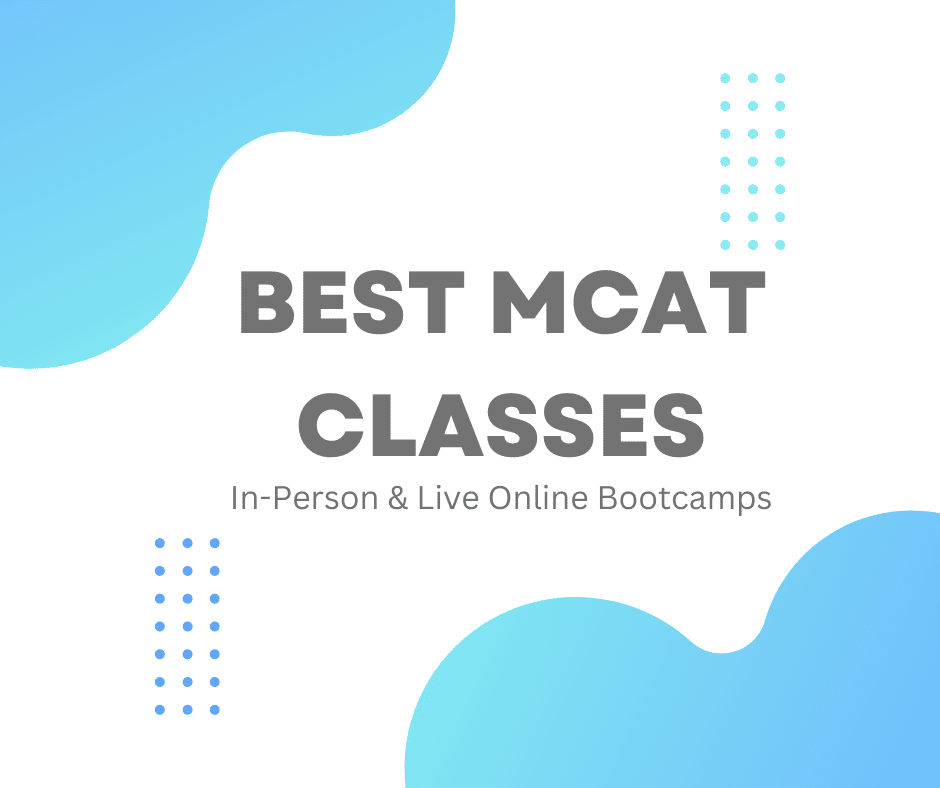 If you are a medical student ready for admission to medical school, you know taking the MCAT is an essential and monumental step in your life. And that you only want to take it once! We know you want to be as prepared as possible, which is why we've done the research and found the best MCAT classes that are in person for you.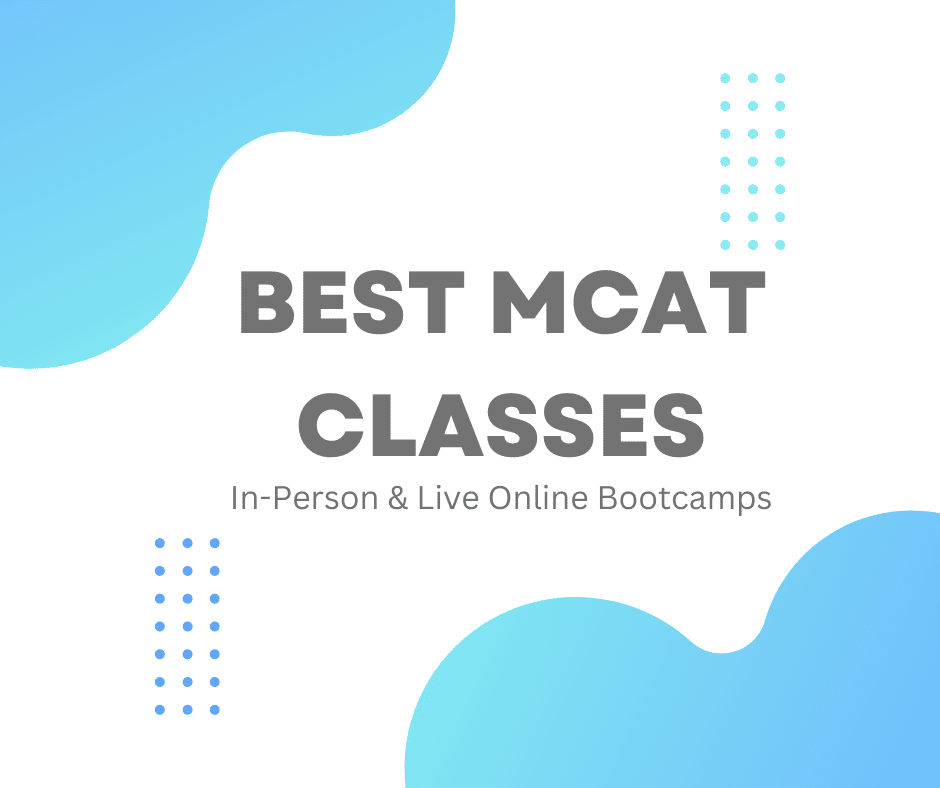 The MCAT is designed to assess many different faucets that are used for medical school admission outside of your general medical knowledge. You'll be tested on things such as your problem-solving ability, critical thinking, and biological, behavioral, and social science concepts will be assessed.
Although some MCAT classes can come with a hefty price tag, the money you spend will be well worth it when it comes to achieving a high score on your MCAT. By utilizing these in person MCAT class options, we know you will feel confident and prepared to take your exam.
Keep reading below to see the top 3 MCAT Classes we've found that we feel will give you the best chances of scoring a high result on your MCAT.
1. Blueprint MCAT – Best Live MCAT Classes & Bootcamp
If you are looking for the best of the best, and an MCAT prep course that will help you make your studying the most effective, then Blueprint's 1-Month Immersive is for you. The program offers absolutely everything you need to be successful and get the best score on the MCAT.
Learners on average achieved a score increase of over 13 points!
Here's the key features that you can't find with other MCAT courses from Kapan or the Princeton Review.:
Two Expert Instructors: Each MCAT class includes not one, but two top tier instructors with 519+ (98 percentile MCAT scores)
One on One: You get 15 hours of dedicated time to ask question, and get answers with a uniquely matched tutor for your skill level. You also get unlimited online Q&A, full time office hours and a dedicated Student Experience Manager to tie everything together.
Community: You won't be studying alone, you'll get direct access to the Blueprint's Discord channel to chat directly with others preparing for the MCAT. Here you can create study groups and it's another way for you to ask questions and get anwers.
Blueprint's MCAT Bootcamp provides over 4,000 MCQ's, 160 learning modules, 136 hours of instruction and 15 hours of tutoring. You honestly can't find a more compressive MCAT class, believe us we've searched everywhere.
One of the best features is the customizable study schedule you can make for yourself based on your availability and timeline. Once you customize your program, your study plan is laid out and broken into lessons and modules you should complete each day.
Not only is the course available in a self-paced manner, but Blueprint offers 2-hour sessions five days a week where you can join a lecture from an MCAT instructor who they'll be covering specific MCAT categories and answering questions.
If you opt to add on the live online course option, you receive 16 2.5-hour live courses with instructors who have scored at least a 519, if not better, on the MCAT.
Things We Love:
2 top tier 519+ instructors per MCAT class
Specialty teams of instructors for each class
Dedicated access to Blueprint's 13+ score increase software
Unique program that is adjusted exclusively to your level of expertise
Dedicated Immersive Student Experience Manager
136 hours of live online instruction
4,000+ MCAT Practice Questions
1,600+ MCAT Flashcards
160+ MCAT Learning Videos
15 hours of specialized 1-on-1 tutoring
Open Door Office hours
Peer and Instructor access on Discord
Things We Don't Love:
There's a score increase guarantee but no minimum score guarantee
Pricing is up there, but you get what you pay for in this instance
Bottom Line
Blueprint's most effective class for preparing you to ace the MCAT is their new 1-Month Immersive. They combine 15 hours of one-on-one tutoring, two knowledgeable professors every MCAT class, and complete support up until the test to provide you the best learning experience possible in just 4 weeks.
Check Blueprint MCAT Class Price
---
2. Kaplan – Best Overall In Person MCAT Classes
You've probably heard of Kaplan, as it's one of the best-known names when it comes to testing prep. Kaplan offers a large variety of offerings, from excellent student support, bootcamp financing options, and score guarantees.
Kaplan's in person MCAT classes offers specified course offerings as well as the option to select courses "a la carte," which gives you the option to use the bootcamp exactly how you need. Whether you think you're going to need a few months' worth of extensive courses or you only need a few refreshers, you can purchase precisely what you need from the bootcamp.
You get over 700 hours of online instruction and support through the bootcamp as well as access to unlimited live-streamed workshops and private one-on-one tutoring sessions. Kaplan's in person MCAT classes really hold everything you need to be successful.
Kaplan also sets itself apart from other MCAT classes when it comes to its faculty and educators. With Kaplan, you get to select your instructors as well as review their bio/about me, so you know exactly what kind of experience they have.
The only thing we don't love about Kaplan MCAT bootcamp is it doesn't come with a score guarantee, whereas some of the other bootcamps offer these specific guarantees. For the cost of the program, it can be a little disheartening not to see an available score guarantee attached. If you keep typing "MCAT classes near me," you can't beat the practicality of Kaplan.
Things We Love:
3,000+ MCAT Practice Questions
Self-Paced or Live Online Options
Videos, Study Plan, and Books included in the purchase
6 Month MCAT Resource Access
Things We Don't Love:
No specific score guarantees
-Expensive price tag
bottom line
Kaplan's MCAT Bootcamp is their most rigorous MCAT class. They have a strict daily schedule you have to adhere to, but if you do it will pay off. Most importantly they are one of the only companies that still offers in-person MCAT classes near you. If you thrive in a real classroom setting this is by far the best course for you.
Check Kaplan MCAT Bootcamp Price
---
3. Princeton Review – Best In-Depth & In Person MCAT Classes
Princeton is certainly an established name in the medical community, especially when it comes to MCATs and MCAT prep. Princeton Review offers several different MCAT bootcamp options that all come with a point guarantee which we love based on the price of the program.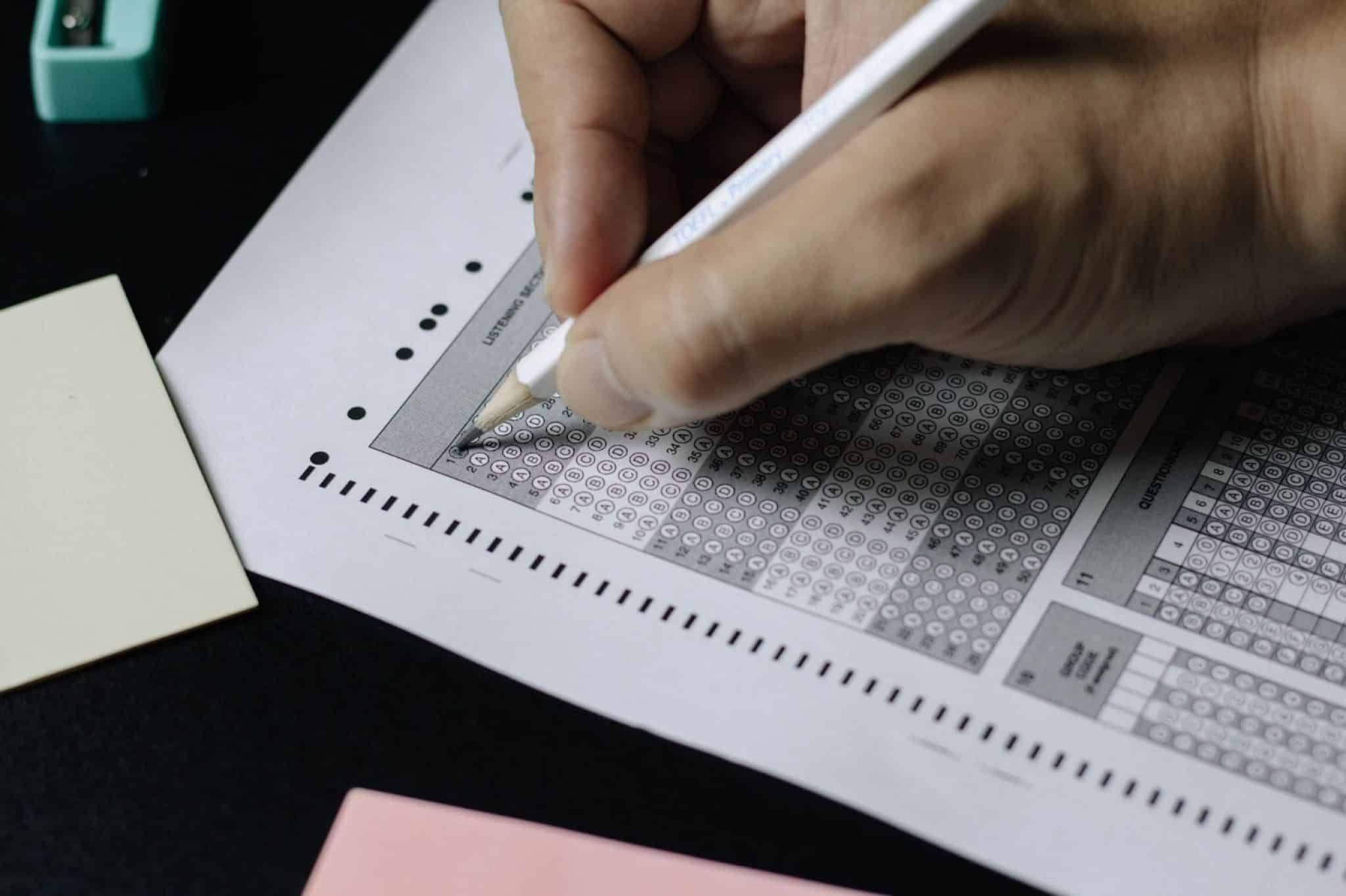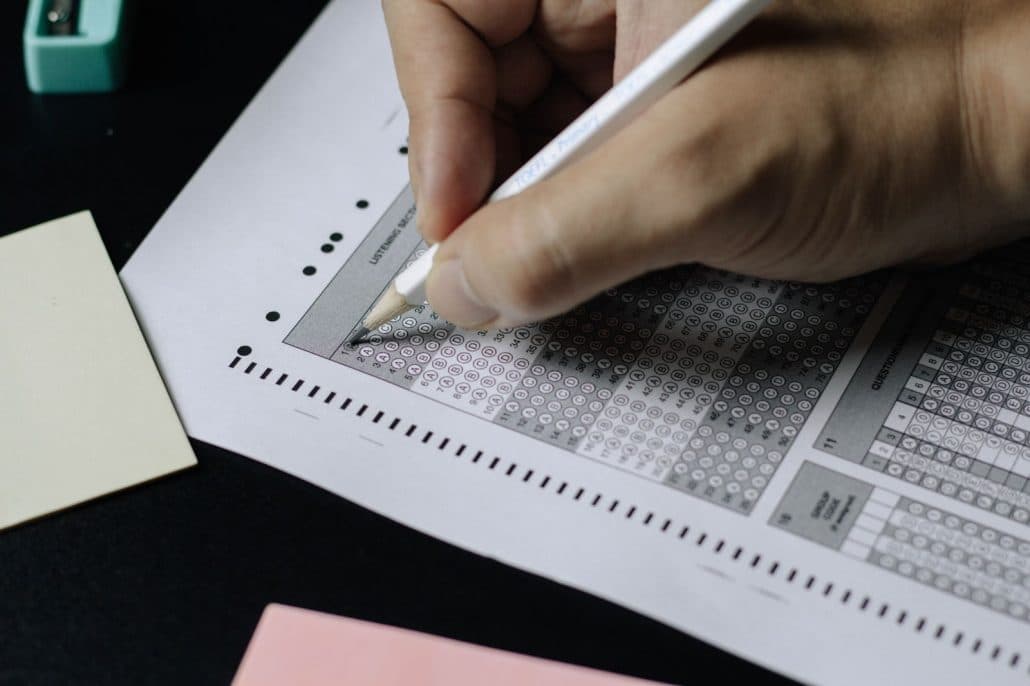 Princeton Review understands how busy life can get, which is why they follow the philosophy of maximizing your results with minimum time.
With the Princeton Review MCAT bootcamp, you'll get 123 hours of live instruction by the best MCAT experts, as well as several other benefits that increase your MCAT review. You can expect to spend about 8 hours a day for the month and a half before the bootcamp is in session.
You also have the option to add additional MCAT topic focuses for an additional fee if you think you need more focus and review in a specific area of the test than others.
Things We Love:
2,500+ MCAT practice questions
Self-paced or live online options
Videos, study plan, and books included in the purchase
513 score guarantee
Great price, starting at $2,799 before discounts
Things We Don't Love:
– No in-person options
Check Princeton MCAT Bootcamp Price
---
4. Altius Immersion MCAT Classes – Best Score Guarantee
Altius is a company that only offers bootcamp prep which we consider a good thing since they are then regarded as subject matter experts. Altius offers Immersion bootcamps which tend to take place throughout the spring and summer months as an MCAT summer intensive course.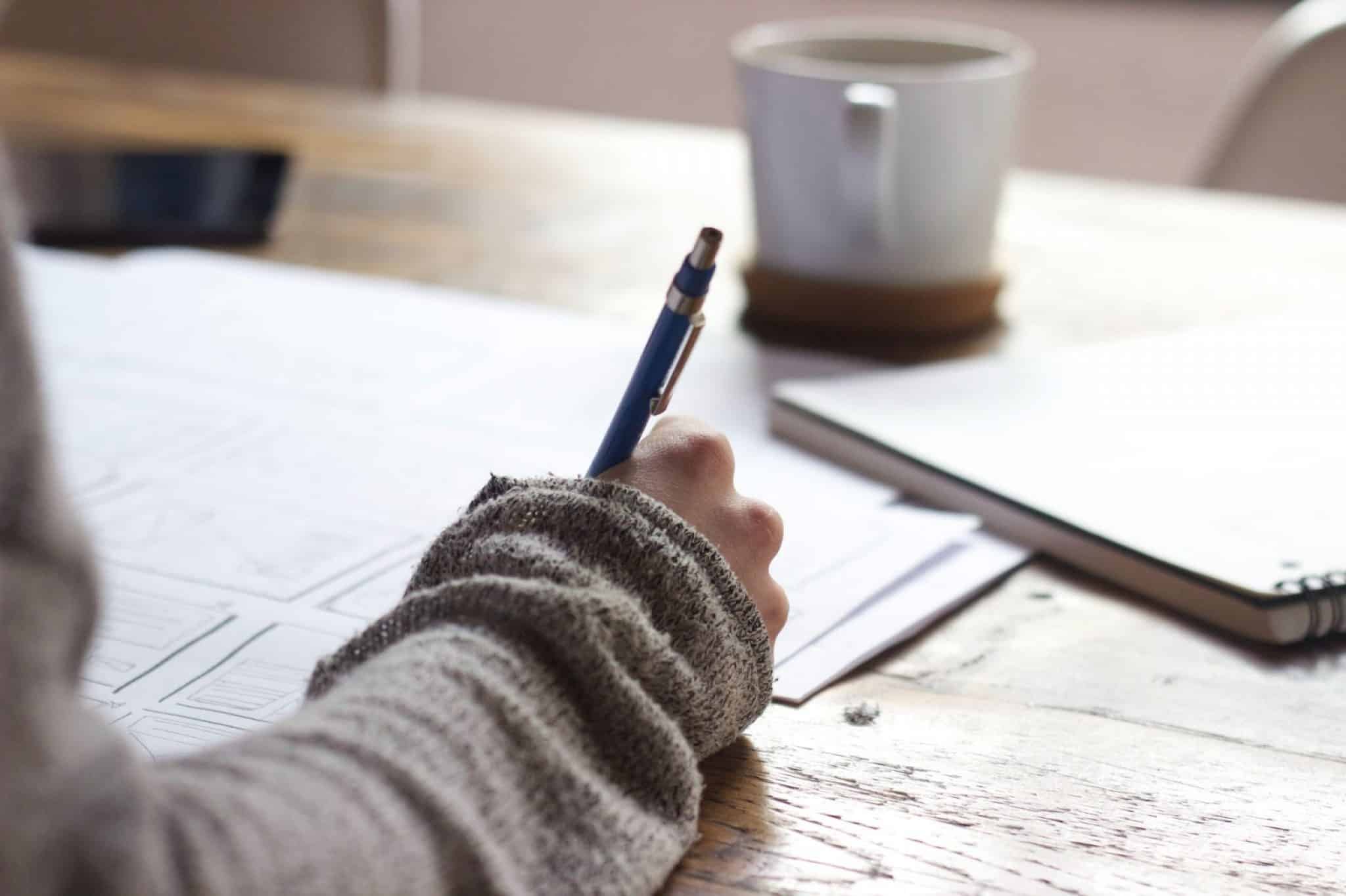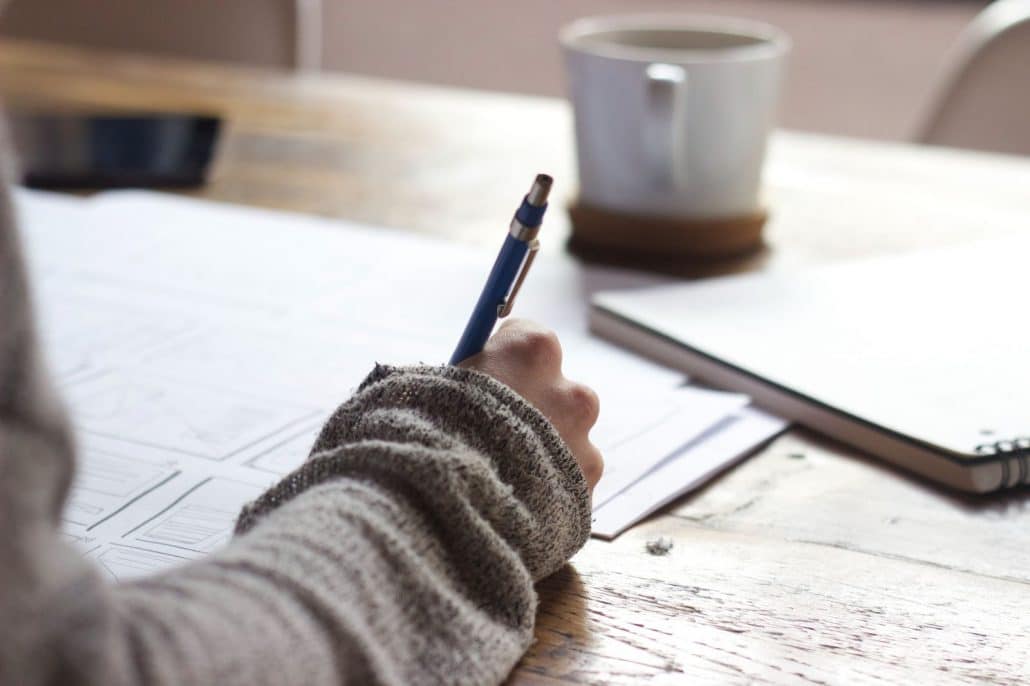 One thing we absolutely love about the MCAT bootcamp is that you receive a guaranteed 90th percentile MCAT score or a 12-point score increase with the purchase of their program.
Altius has three different packages to choose from based on your MCAT prep needs: Platinum, Gold, and Silver.
The Platinum package is the most expensive but comes with the most offerings, while the Silver package is the least expensive and comes with less prep packaging.
With the Gold package, you get 45 one-on-one tutoring sessions which are huge compared to some of the other bootcamps on the market. For comparison, with Kaplan, you receive about six one-on-one tutoring sessions. You can tell Altius is completely personalized for you!
They've designed the program so the classroom is set up into small groups so everyone can participate and practice versus spending time listening to lectures.
Due to the small, customized MCAT bootcamp Altius comes with an extremely large price tag. The good news is they have scholarship options available, but we weren't able to find much information on how to apply or who typically receives a scholarship for the bootcamp.
Even though this summer MCAT program comes with an expensive price tag, they offer a 30-day money-back guarantee. If you find that the bootcamp isn't the best fit for you, you have 30 days from the date of purchase to request a refund.
The thing that sets Altius apart from other MCAT bootcamps on the market, such as Kaplan or The Princeton Review, is that Altius is a proven MCAT bootcamp. They carefully track their students' results, scoring in the 88th to 95th percentile on the MCAT.
Things We Love:
One-on-one tutoring sessions (25-45)
200 hours of total small group instruction
30-day money back guarantee
90th percentile score guarantee or minimum 12-point score increase
Things We Don't Love:
Price tag
Lack of scholarship information
Check Kaplan USMLE Step 3 Pricing
---
5. Magoosh – Best Value MCAT Bootcamp
Last but not least on our list for the best MCAT bootcamps is Magoosh. A great guarantee you'll get with your purchase of Magoosh bootcamp is a 10+ score improvement guarantee.
Magoosh is the most affordable MCAT program we've found and reviewed. One of the reasons we think that the bootcamp is more affordable is because It is a self-paced course, and there are no live MCAT prep courses or one-on-one tutoring options.
Even though you don't have access to a tutor, the bootcamp comes with well-laid-out study plans that give you tasks to complete to help make the time you spend studying for the MCAT more manageable and efficient.
Magoosh offers both practice exams and practice questions; however, some of the other bootcamps available on the market may have more of a price tag but provide more questions and practice exams to work through.
The Magoosh bootcamp comes with a 12-month subscription which most MCAT testers appreciate, but before you subscribe, you get the chance to work through a free trial to see if it is a program that will best suit your learning and studying needs. If not, you can cancel the bootcamp and look for another that best suits you.
Things We Love:
– 740+ MCAT practice questions
– 3 MCAT practice exams
– 380 videos and a study plan
– Price tag
– Score guarantee of a 10+ point improvement
Things We Don't Love
– You don't receive any books with the purchase of this bootcamp
– No one-on-one tutoring
– Self-paced only option.
---
FAQs
Here are a few of the most commonly asked questions regarding the best MCAT bootcamps.
Is Kaplan MCAT bootcamp worth the cost?
We think Kaplan's MCAT bootcamp is an excellent investment for students looking to take the MCAT. The bootcamp gives you more one-on-one instruction than some of the other bootcamps on the market.
 If you don't need one-on-one instruction, then some other bootcamps may be a better investment for you, like Princeton's Review MCAT bootcamp.
How much is enough time to study for the MCAT?
If you decide to dedicate a specific amount of time to studying for the MCAT, you should be able to take the MCAT within three months. You'll want to make sure you get in your full-length practice tests, though!
What is a good MCAT score?
A good score on the MCAT is 511 or above.
---
Best MCAT Classes Conclusion
We hope you were able to get some good information on the different bootcamp options, and it will make your decision in selecting an MCAT bootcamp easier.
Of course, if you still aren't sure, we don't think you can go wrong with Kaplan's MCAT bootcamp or The Princeton Review if you are looking for a score guarantee.