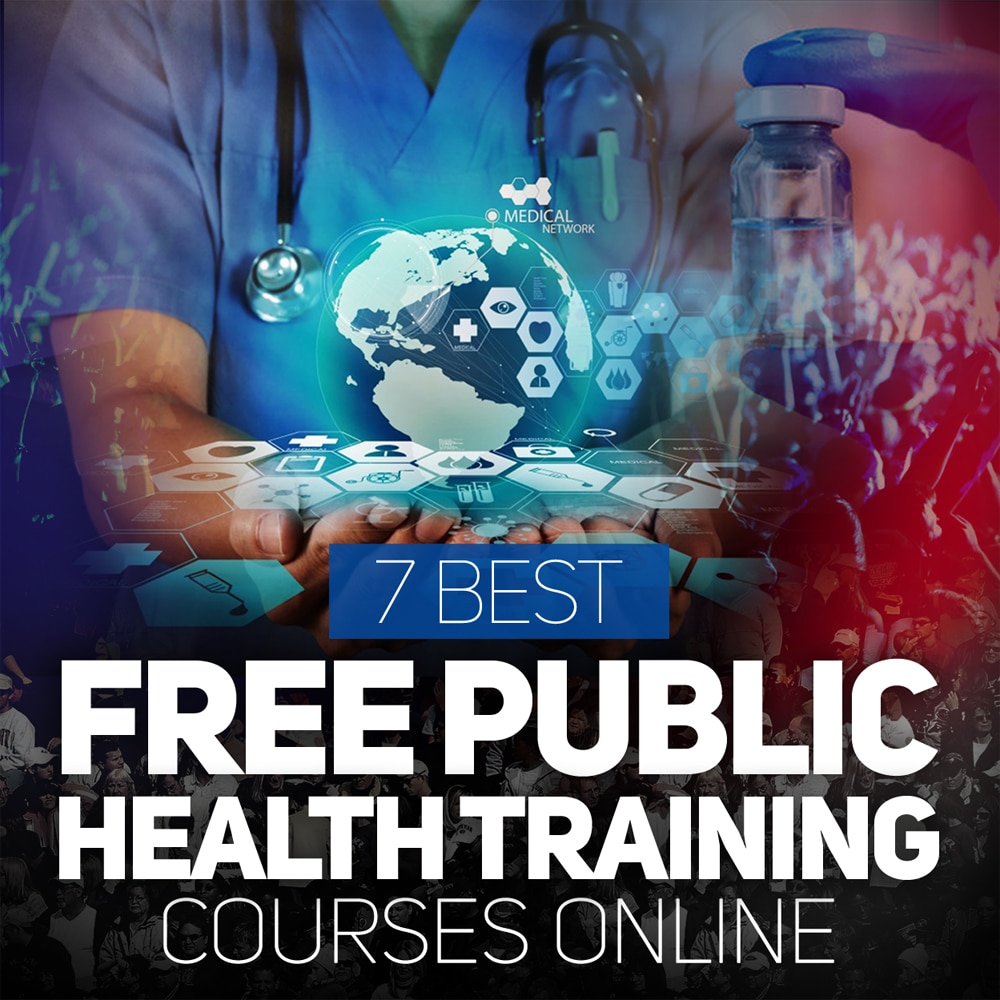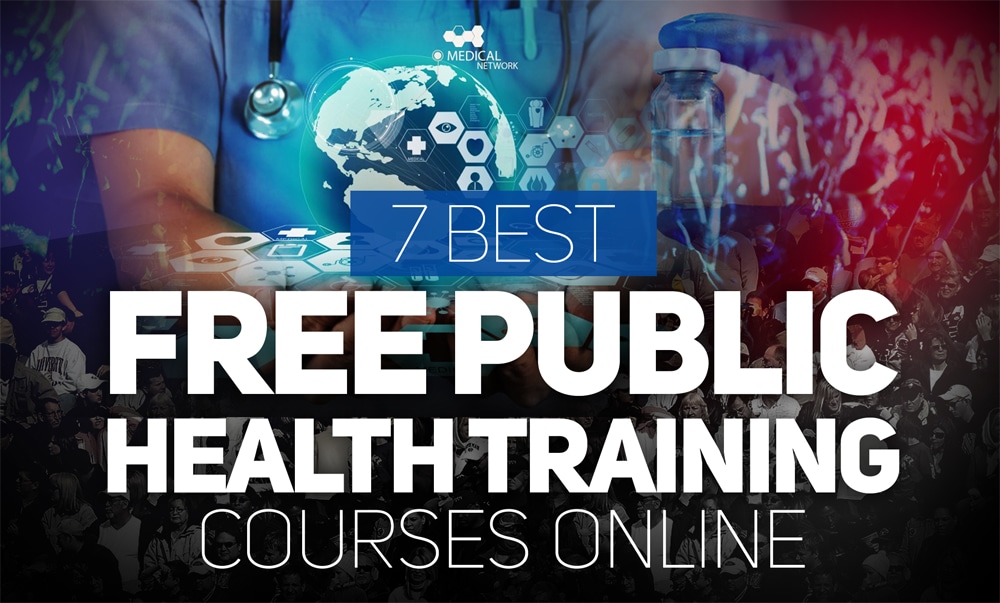 Introduction
If you're looking to train in public health, you need a course with helpful resources. With today's advancement in technology, it's now easier for everyone to take their course of interest anywhere and anytime they wish. One can choose to attend live classroom training or a fully online class. The choice you make would depend on your availability. In this post, we share a list of Best Free Public Health Training Courses, Tutorials, and Certification Courses online.
The list consists of paid as well as free tutorials targeting professionals in the public health epidemiology sector. These courses are purely online so that you can enjoy flexibility as you learn at your own pace. Are you ready to know about the courses and make a decision on which course to take? Read on to understand these best courses and some important details about them.
---
7 Best Free Public Health Epidemiology Training Courses Online

1. Coursera Epidemiology: The Basic Science of Public Health Online Course
This course offered by Coursera in partnership with University of North Carolina focuses on epidemiology. This is an area popularly known as public health's 'cornerstone'. In epidemiology, you'll be studying distribution as well as determinants of health conditions, diseases, or events in populations. Students also learn about how to apply this study in controlling health problems.
Application of concepts learnt through the course to today's public health challenges helps students to understand epidemiology and how it relates to real life. This will determine how they appreciate public health related programs as well as policies. Areas of public health to be covered by the course include local and global outlook of cardiovascular as well as infectious diseases through the perspective of epidemiology. More than 108,900 students have undergone the course, where a number of them have rated it highly at 4.6 out 5!
Key Course Highlights
| | |
| --- | --- |
| | 100% online course to be taken while following your own schedule and at your desired pace |
| | Up to 5.5 hours of video lectures and quizzes |
| | Course is in English and includes subtitles in English and Simplified Chinese |
| | Students learn the fundamentals of epidemiology and its history |
| | Six course modules, with the last course being the conclusion |
| | Topics include history of epidemiology as well as epidemiology research, disease frequency measures, study designs, measures of association, and causality |
| | Financial aid available to learners who are deserving |
| | |
| --- | --- |
| Course Length: | Up to 13 hours |
---

2. Coursera Public Health Degree Courses and Certifications Online
Coursera enables students to take public health training courses through various universities and institutions across the world. These courses have been classified based on their difficulty levels and the experience required. Their over 180 courses are all targeted at enabling you learn critical areas of public health.
You're going to come across beginner level, intermediate level, and advanced level courses. It's upon you to choose the course you prefer, of course, while considering your level of experience. If you wish to take a short-term course or a long-term course such as at the degree level, you'll find it right here.
Some of the leading programs are those that touch on public health biostatistics, system thinking, statistical reasoning as well as sustainable tourism. If you're a beginner, you can always start from foundational courses then advance your public health knowledge and skills as you progress through the courses. These courses are popular among public health professionals and have a rating of 4.5 out of 5. These are among the best courses that help reinforce knowledge in epidemiology and other public health related topics.
Key Course Highlights
| | |
| --- | --- |
| | Online based courses |
| | Best course for those who wish to jump-start or even advance their career |
| | Beginners, intermediate, and advanced learners have an opportunity to take a course of their choice |
| | Learn through the foundations of epidemiology for public health, global health, biostatistics, public health related humanitarian crises, and more |
| | Earn a certificate to demonstrate your readiness for the job market |
| | The certificate is shareable and is available on payment of a small fee |
| | |
| --- | --- |
| Course Length: | self-paced |
---
3. edX Public Health Courses Free
In case you need a variety of courses to choose from, you have to check this out! edX has partnered with popular universities and institutions to give you access to free public health epidemiology courses online. These courses are meant to help you build your skills while learning public health.
Through their e-learning platform, this course provider enables you to learn via individual courses as well as advanced programs that focus on the field. The course rated 4.6 out of 5 is suitable for anyone who wishes to master this critical field of epidemiology.
The learning environment is both engaging and interactive to enable you master how to identify communicable disease patterns, how to determine interventions for optimal healthcare in responding to armed conflict, and more. Through guidance from qualified course trainers, you'll understand this field's most pressing issues as well as challenges. The state of global health programs is also another area to study in these courses.
Key Course Highlights
| | |
| --- | --- |
| | Course is self-paced to allow you to learn at your speed |
| | You get access to the course via an effective and engaging online environment so that you can explore and understand required topics |
| | Learning is through video tutorials, readings, and quizzes |
| | Students get an opportunity to learn from experts already in the field |
| | Options to obtain a verified certification available |
| | Verified certificate can be uploaded to your LinkedIn profile to act as a validation of course completion to your employers and others |
| | The Global Health online course will take you 10 weeks to finish |
| | |
| --- | --- |
| Course Length: | Self-paced |
---

4. Havard T.H Chan School of Public Health Online Courses
Through this public health training institution, students will manage to learn through various study options. They'll also access instructional materials available for beginners and those who have some experience and wish to advance their knowledge in a specific area. The kind of curriculum you'll be exposed to will ensure you get a rich experience from the start to the end of the course you're studying.
Courses available include humanitarian response, Master of Public Health focusing on epidemiology, and suicide prevention. Others include health and global environment and global public health. Some of the courses can be done part time and can be in form of combine online, in-person as well as in-the-field kind of training. You have an option of choosing a course delivery option that works well with your requirements. It's all about your availability and how flexible you are!
Key Course Highlights
| | |
| --- | --- |
| | Online courses available |
| | Includes introductory lessons to give you the course content overview and how you can take advantage of them |
| | Study resources and instructions target to offer a unique experience in public health and related fields |
| | Verified certificates awarded at an affordable fee |
| | Students are required to work on capstone projects as the final part of the course before they receive their certificates |
| | You must pass graded assignments and exams if you wish to earn a certificate |
| | |
| --- | --- |
| Course Length: | Self-paced |
---

5. University of Berkeley Online Professionals Masters of Public Health Course
Berkeley delivers quality, flexible as well as skilled-based public health education to professionals across the world. With expert guidance from qualified faculty instructors, you'll manage to develop understanding and experience in public health core areas. They include epidemiology, biostatistics, social and behavioral science, management of health services, and environmental health.
You can also pursue a specialized degree in areas such as community health, health and policy, epidemiology & biostatistics, global health, and spatial data science. Your goal of achieving the skills and knowledge you need will be enhanced even more through the available study resources. This includes a dynamic and active student network and career resources specially designed to help working professionals.
Key Course Highlights
| | |
| --- | --- |
| | Access to valuable study resources and a helpful student network |
| | Learn relevant policies as well as techniques through detailed instructions from qualified trainers |
| | Access to assignments and case studies to help reinforce what you're learning |
| | Using real-life situations in solving real world problems |
| | A list of resources including books that you can use to understand the required concepts |
| | |
| --- | --- |
| Course Length: | Self-paced |
---

6. Coursera Foundations of Global Health Specialization
This course is offered to learners by Coursera in collaboration with John Hopkins University to help you develop skills needed in improving life and saving lives. Learn fundamental building blocks on how to carry out planning, implementation as well as evaluation of humanitarian programs. This best free public health course targets professionals who wish to work in global health programs. It helps you to acquire knowledge you can use in low as well as middle-income communities and humanitarian crises.
There are six courses covered in this specialization. They include understanding & strengthening of health systems, public health in humanitarian crises, diagnosis of health behaviours that target global health programs, and more. You're going to learn from real life examples to help you understand what to expect in the field and to gain the skills you'll need to perform your real-world tasks successfully.
Key Course Highlights
| | |
| --- | --- |
| | Course is completely online and self-paced |
| | Suitable for beginners |
| | Qualified course instructors with experience in public health, health systems, and international health |
| | Learn from leading scientists about the current happenings in the field of public health |
| | A self-learning platform that enables you to cultivate your capacity for long-term learning, foster independent as well as original research, and to help you take these benefits to the world |
| | You can pause your learning and pick it up later from where you left previously |
| | Course instructions are in English and come with English subtitles |
| | Instructions delivered through readings and video lectures |
| | Practice quizzes and graded assignments included to help reinforce the topics and concepts on global health |
| | Graded quizzes and assignments with feedback |
| | Shareable verified certificate awarded |
| | |
| --- | --- |
| Course Length: | Self-paced |
---

7. University of Minnesota Introduction to Public Health Online Course
This free public health online course delivered through a self-paced plan covers concepts such as public health principles, public health essential services, and collaboration across governmental as well private sector bodies and its importance.
Students also get to learn about public health achievements and challenges, and cultural competency. All these concepts are included in the seven domains of the course. The last part of the course takes you through financial planning and management skills to help you have other helpful skills that you'll need in your everyday life.
The intention of this course by University of Minnesota is to ensure you're ready to offer the needed services as a public health professional. This is made possible through the unique course curriculum that covers analytic skills, cultural competency skills, community dimensions practice skills, and basic public health sciences skills among others. By the end of the course, you'll have become a well-rounded professional in your area of specialization.
Key Course Highlights
| | |
| --- | --- |
| | 100% online course |
| | Course delivered absolutely free |
| | Learn core competencies of public health and become a reliable professional in your field |
| | Earn continuing education credits when you complete the course |
| | Certification available after completing all the course requirements |
| | |
| --- | --- |
| Course Length: | Self-paced |
---
Conclusion
This are the best free public health training courses designed for professionals seeking to make a difference in the lives of others. Knowing which courses are the best is just but the beginning. You need to go a step further by selecting the course that best describes your needs. After this, register and start your journey towards becoming a qualified public health professional. Remember nothing comes easier. You need to take your time and study through the courses with diligence and commitment. The reward comes in form of the recognition and other benefits you receive after completing the course. Wishing you a happy learning experience!