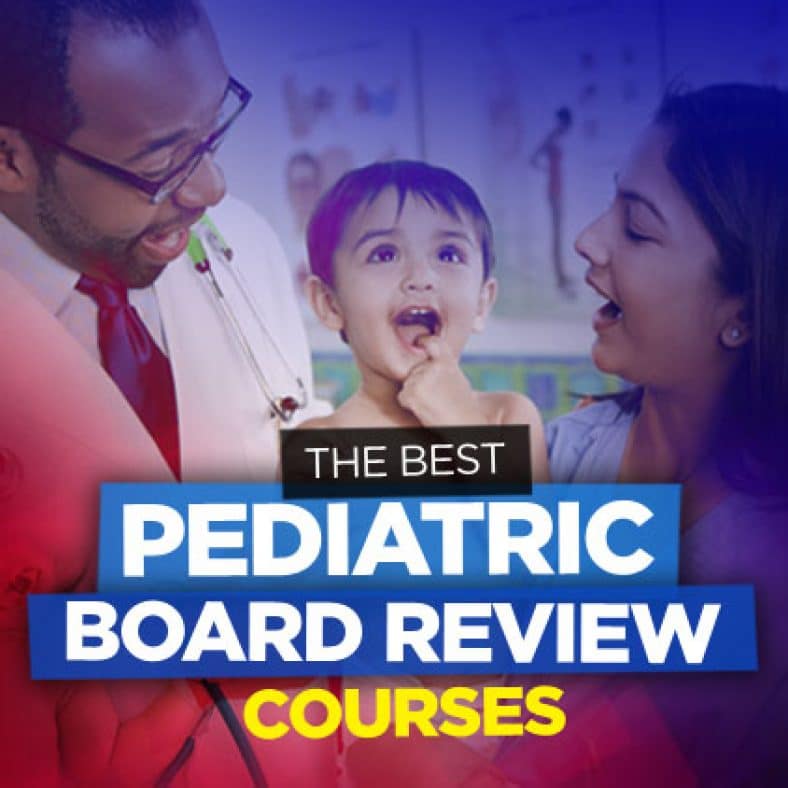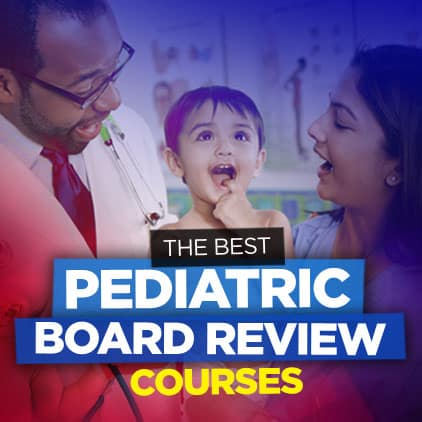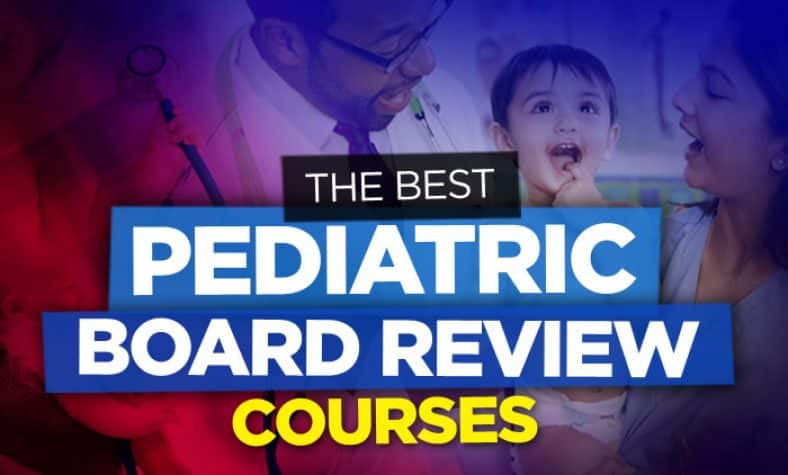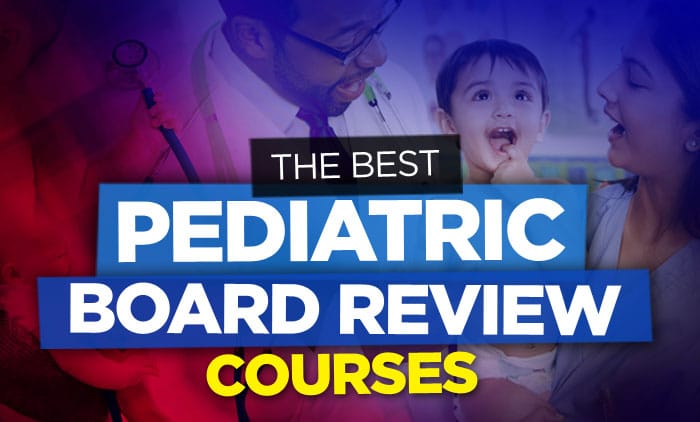 The Pediatric Board Exam is intimidating for physicians looking to re-certify and those taking it for the first time. Thankfully, taking the time to choose a review course that is right for you will diminish stress. 
However, choosing the right review course can be stressful on its own. For this reason, we have compiled this list of the best pediatric board review courses for 2022.
Everyone has different styles of learning that work best for them. It is necessary to identify what learning style works for you and keep this in mind when choosing a course so you can get the most benefits possible. Some may benefit from a course based on reading, while others may excel with Pediatric Board video reviews. 
If you're curious about finding more about your learning style, a good resource can be found here.
Top Pick Pediatric Board Review Course for 2023: Oakstone


Our top pick is the Oakstone CMEinfo Insider Subscription.
This pediatric hospital medicine board review course has the most information available compared to the others we mention in this article. They summarize over 18,000 journal articles so that you can study with the most efficiency.
Oakstone also guarantees that their course will help you achieve a passing grade. If you don't, they will credit your purchase back to you. They also give you an Amazon gift card worth up to $3,000 with your purchase!
While Oakstone is the premier option, it does come with a hefty price tag, starting at $1,999. While it is a good option for students dedicated to getting the most review options available, it may be out of budget for many. 
| | |
| --- | --- |
| 8,000+ Journal Article Summaries with Audio Companions | Expensive (Starting at $1,999) |
| 1,230+ Board Review and Clinical Update Activities in Video Format |   |
| Pass Guarantee or Receive Purchase Price Credit Up to $3,000 Amazon Gift Card |   |
---
Runner Up: Pediatric Board Review Courses
There are several other pediatric board review courses available. Read on to learn more.

BoardVitals offers what no one else does, a FREE trial! If you decide to go through with your purchase, they have affordable options for amounts of time. These start at $139 for a month of access.
The mobile app allows you to take your studying with you on the go so that it can fit into your busy schedule. This course is perfect for those having hectic schedules and will benefit from the affordability.
| | |
| --- | --- |
| 750+ Practice Questions | Lacking Multimedia Learning Options |
| Free Trial Practice Exams |   |
| Mobile App Affordable |   |
---
MEDCHALLENGER Pediatric Board Review


MEDCHALLENGER boasts an impressive 99.8% pass rate for students that take their course. Aside from this, they also have unique study options such as educational games. These are great for students that want to switch up the mundane process of studying with something new and refreshing.
The course is in the low/middle range in regards to cost. They have options as low as $399. 
| | |
| --- | --- |
| 99.8% Pass Rate | Lack of Video and Audio Learning Aids |
| 2,100+ Review Questions |   |
| Study Games |   |
---
The Pass Machine Pediatric Board Review 


The Pass Machine will pay you if you fail your test after purchasing their course! The Pass Machine is the only provider that offers this benefit. This perk comes in tandem with their mobile app and the variety of learning options they provide (audio, visual, text).
The Pass Machine does pass the $1,000 threshold for price. However, it is a  middle-ground option for people that want protection with refunding.
| | |
| --- | --- |
| Multimedia Learning Options | Expensive (Starting at $1,097) |
| Pass or Get 110% Refund |   |
| 1,700+ Multiple Choice Questions |   |
| Mobile App |   |
---


UCLA offers a review course ideal for individuals that thrive in active participation. The live ZOOM format means you can interact in real-time with lectures and presentations. There is also pre-recorded content available for times when a live class is not in session. 
This course lacks in providing the location flexibility that others do through their mobile app offerings. However, the feeling of a realistic classroom setting is worth the trade-off for some students.
| | |
| --- | --- |
| Live ZOOM (Participation Available) | No Mobile App |
| 50 Hours Pre-Recorded Content |   |
| Live Q+A Sessions |   |
| Test-Taking Skills Session |   |
---
eMedsEvents Pedatric Board Review


eMedsEvents is primarily an in-person event that takes place in Cleveland, Ohio. If you live nearby or are willing to travel to the event, then the $1,295 price tag is well worth the hands-on experience you get for a 6-day commitment. 
A virtual option is available if you cannot make the trip to Cleveland but still want access to the information presented. However, the price remains the same for virtual and in-person attendees. 
| | |
| --- | --- |
| In Person Program with Live Stream Option | 6 Day Commitment |
|   | Expensive if Attending Virtually ($1,295) |
---
GW Pedatric Board Reviews


The Children's National Pediatric Board Review Course taught through George Washington University is self-paced. Therefore it is ideal for those with busy schedules. 
It comes in at $750. It is a middle-ground option for those that want quality but have to stick to a budget. Although, this comes with fewer questions than other courses of similar price.
| | |
| --- | --- |
| Self-Paced Curriculum | Mid/High Price ($750) |
| Multimedia Learning Options | Less Questions (400) |
---
AudioDigest Board Review Course Online

AudioDigest has the flexibility of mobile app learning with the benefit of 63 lectures that are great for those that benefit from a visual learning experience. The price tag is high, at $1,199, but they have a history of 70 years of experience so you can be sure that your money is going to someone who knows the material well.
| | |
| --- | --- |
| Mobile App Option | High Price (Starting at $1,199) |
| 63 Lectures |   |
---
MedStudy Pediatric Board Review Course


MedStudy has several options available that start at $1,197. While this may seem high, they do offer payment plans so that it is an accessible option for more people. It is best for those that want a choice to choose which format works best for their learning type, whether it is videos, a hard copy print, or audio. If you are looking for expert instructors to guide you through the material, MedStudy is where to look.
| | |
| --- | --- |
| 662-Page Full Color Printed Syllabus | High Price ($1,197) |
| Expert Instructors |   |
| Payment Plan Options |   |