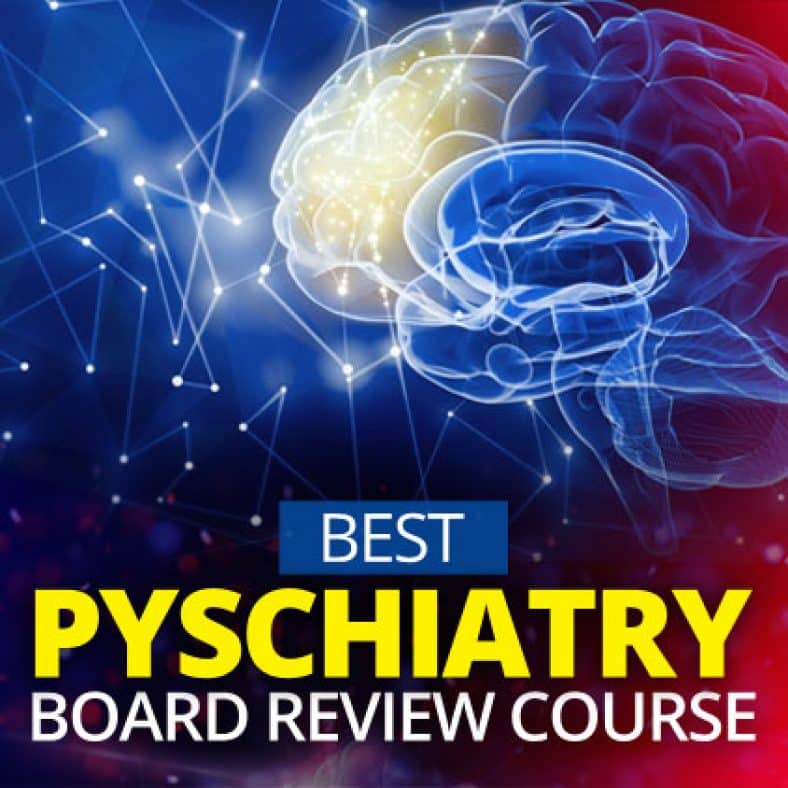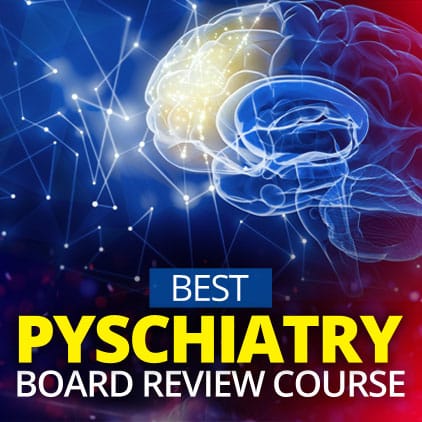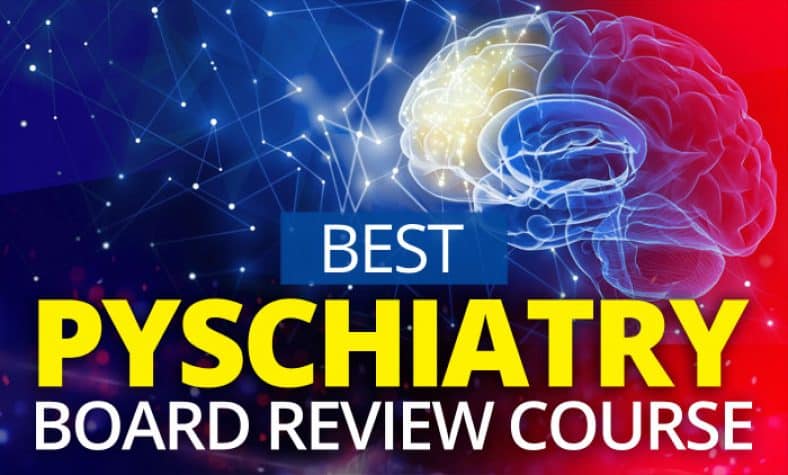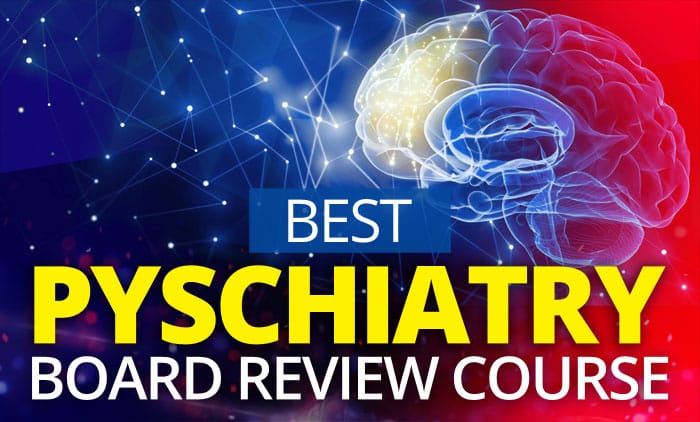 If you are trying to become a certified psychiatrist, you know how crucial the board exam is in achieving this goal. 
If you've been searching for a helpful and affordable review course for your psychiatry board, you've come to the right place!
We've rounded up the top se ven review courses to make choosing one as painless as possible.
Keep reading to learn about our selection process and discover the best board review courses, study guides, and practice exams to help you ace your test.
How We Selected the Contenders
We weighed several crucial factors when selecting the best review courses. The most significant elements we took into consideration are listed below!
Quality: What is the quality of the questions you are paying for? Are they realistic about what you will experience on the board exam?
Quantity: How much and what variety of questions are you getting? How long is the review course?
Qualifications: Who designed and wrote the review course? What are their qualifications?
Quote: How much does the review course cost? Are there options to finance the course or different tiers of services to purchase?
Q&A: How robust is the review company's customer support? How reachable and responsive are they to queries about the course and the CPA board?
These are the top psychiatry board review questions and psychiatry board review books for the ABPN psychiatry board exam: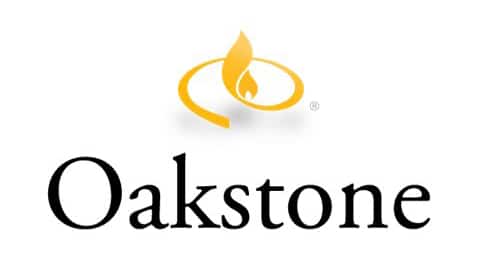 Oakstone provides a comprehensive review of psychiatry in 45 in-depth online lectures. The price starts at $995 for the introductory online course. Other pricier options are available if you pay for the USB add-on and a printed syllabus. This program's lectures are provided by a panel of esteemed faculty in the field and are primarily a video production. 
Oakstone's psychiatry board review also guarantees you will pass your board certification exam on your first try. If you fail the exam, they will fully refund the purchase price of the course.
Pros:

Comprehensive content with 45 in-depth online lectures.
Lectures provided by esteemed faculty in the field.
Pass guarantee with a full refund if you fail the exam.

Cons:

Starting price of $995 may be steep for some.
Additional costs for USB add-on and printed syllabus.
Bottom Line: Oakstone offers a comprehensive and in-depth online lecture series for psychiatry board review, led by a panel of esteemed faculty. With a pass guarantee and a full refund policy if you fail the exam, it is a solid choice for those who prefer structured, video-based learning. However, the cost starting at $995, plus additional fees for extras, may be a barrier for some.
---
2. BoardVitals Psychiatry Board Review Questions and Practice Tests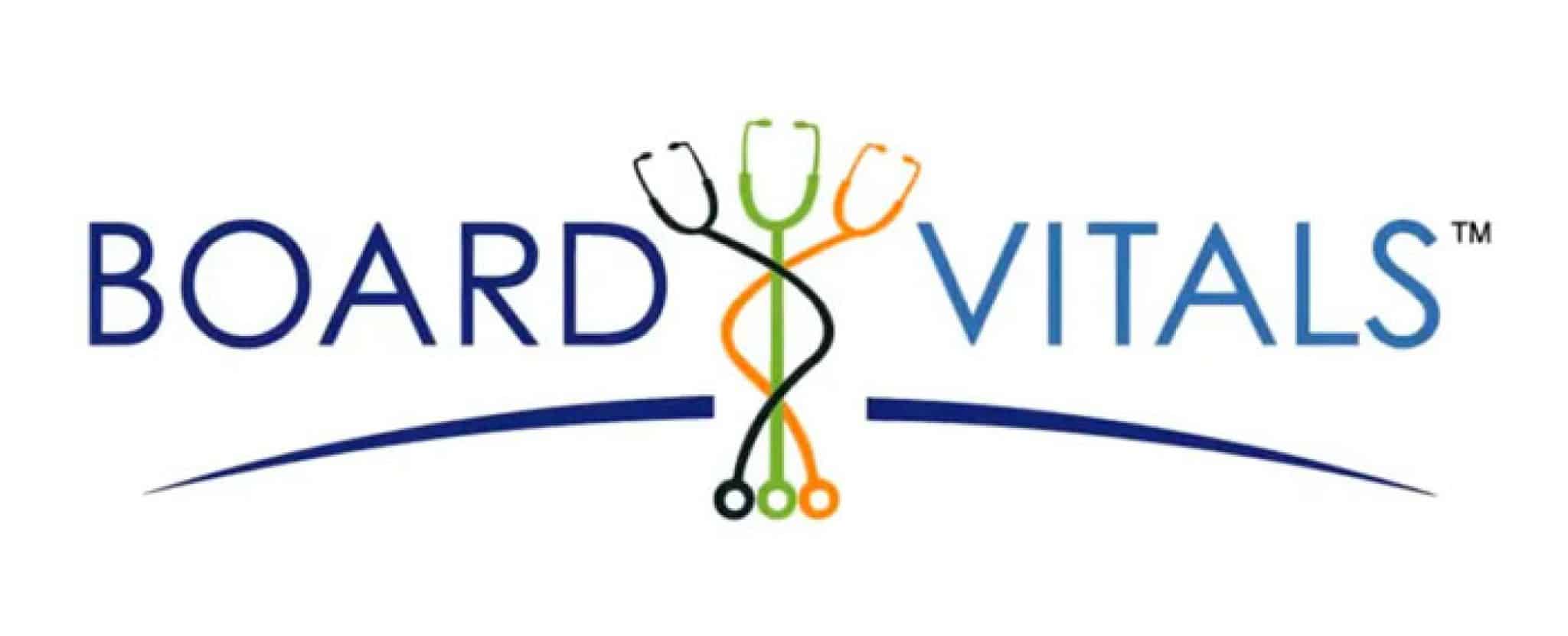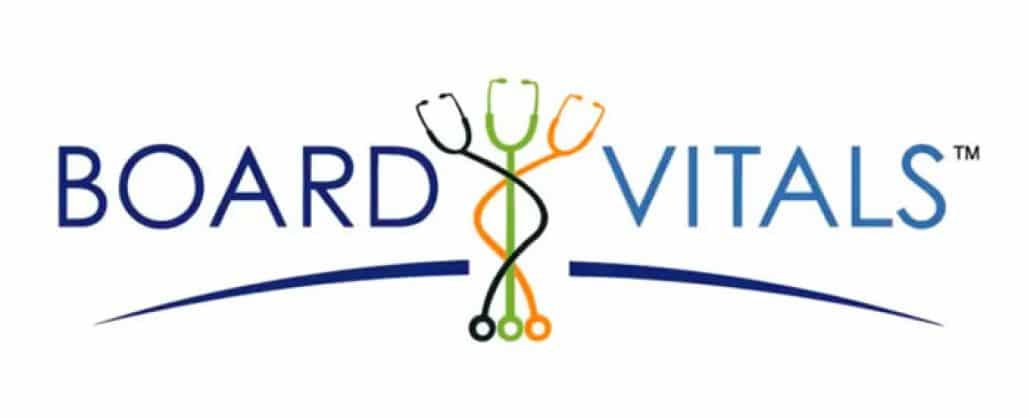 BoardVitals provides one of the most popular banks of psychiatry board review questions available. One of its key features is the option to practice in timed mode to replicate the pressure of the real ABPN psychiatry board exam. The quality and format of the questions are overall similar to the questions you will experience on the test.
You can access the entire bank of more than 1450 psychiatry board review questions for $179 for a one-month "cram" session. The program offers two more expensive plans that provide additional features, such as the ability to ask a licensed physician your content questions and a 100% Pass Guarantee.
Pros:

Large question bank with over 1450 questions.
Timed mode practice to simulate exam conditions.
Options to ask a licensed physician content questions.

Cons:

The basic plan is limited, with more features behind higher-priced plans.
Bottom Line: BoardVitals boasts a large question bank with over 1450 questions and the option for timed practice. It's a cost-effective choice for those who want to focus on practicing exam-like questions. The basic plan is somewhat limited, but more comprehensive plans offer additional features like direct access to licensed physicians for queries.
---
3. Rosh Review Psychiatry Board Review Test Bank


Created to help you achieve your career goals, Rosh Review ensures success for all their students with an exceptional pass guarantee. They are 100% committed to helping you pass the ABPN Certification Exam – and landing a high-paying job in healthcare.
Rosh Review Psychiatry Test Bank Features:
Dashboard of Personal Analytics: Easily determine your knowledge gaps, concentrate on your strong subject areas, and calculate your exam success probability.
Comprehensive Question Explanations: Get details that other courses do not provide on each question
Customized Tables & Illustrations: The fundamental ideas of the psychiatry certification course are further reinforced by using "the most beautiful educational graphics on the globe."
Questions that Follow: A second fact-based inquiry and response that strengthens your understanding of the original subject.
Teachers On Call: You will receive individualized teaching from Subject Education Specialists who will encourage, motivate, and assist you learn.
Quick Assistance: People (not bots) respond to your queries!
Pros:

Personal analytics dashboard to identify knowledge gaps.
Comprehensive question explanations.
On-call educators for personalized teaching.

Cons:

May not suit all learning styles if interactive or live instruction is preferred.
Bottom Line: Rosh Review provides a personalized learning experience with an analytics dashboard, comprehensive explanations, and on-call educators. It's an excellent tool for those who want a detailed breakdown of their performance and personalized support. However, it may not be the best fit for learners seeking interactive or live instruction.
---
4.eMedEvents Psychiatry CME & Board Review


EMedEvents is known as the global marketplace for CME/CE. It is primarily a resource for medical conferences and has a comprehensive list of in-person, online, and hybrid meetings in the United States and abroad. There are also lists of webinars and webcasts for various medical fields that may be helpful as you review and prepare for the ABPN psychiatry board exam.
EMedEvents also contains a library of medical resources, including CME requirements by state and Medical Certification and Assessment Boards, making it an excellent asset for you as you make preparations to take the exam.
Pros:

Access to a wide range of medical conferences and resources.
Comprehensive lists of webinars and webcasts.

Cons:

Less focused on direct exam preparation and more on continuing education.
Bottom Line: eMedEvents is a versatile platform offering access to a wide range of medical conferences and resources, including webinars and webcasts. It's more suitable for those looking for continuing education rather than focused exam preparation.
---
5. Mayo Clinic Psychiatry Board Review & CME Courses


The Mayo Clinic's online CME offering is unique among this list for a number of reasons. Where other options are more focused on providing sample exam questions, the Mayo Clinic's course comes complete with lectures, quizzes, and checkpoints where you can assess your own progress.
If you think a class-like experience will help you stay focused and accountable to studying, Mayo Clinic's offering could be a game-changer for you for either $699 or $799, depending on whether you are taking the ABPN psychiatry board exam for the first time or are recertifying.
Pros:

Class-like experience with lectures, quizzes, and progress checkpoints.
Suitable for first-time exam takers and those recertifying.

Cons:

Higher price point of $699 or $799.
Bottom Line: The Mayo Clinic provides a class-like experience with lectures, quizzes, and progress checkpoints, ideal for those who prefer a structured and traditional learning environment. The higher price point reflects the comprehensive nature of the course, making it a premium option.
---
6. BeatTheBoards Psychiatry CME Review Course


For those who learn best in an in-person setting, BeatTheBoards also offers an optional live review session held in Chicago from August 3-7 2022.
The basic program includes full access to a pass-guaranteed course for 12 months from the time of purchase. The question bank includes over 2300 practice questions and over 50 online lectures from accredited physicians in board-specific content.
Unique features that set BeatTheBoards apart from its competitors are a newly launched mobile app for Android and iOS, as well as an online study group feature where you can review for the exam with other participants in the course.
The online course will cost you \$1097, with an additional \$500 charge if you would like to participate in the in-person session in Chicago.
Pros:

In-person live review session option.
Over 2300 practice questions and 50 online lectures.
Mobile app and online study group features.

Cons:

The cost of $1097, with an additional $500 for the live session.
Bottom Line: BeatTheBoards stands out with its in-person live review session option and extensive question bank. The course is on the pricier side, especially if you opt for the live session, but it offers a mobile app and online study group features, adding to its value.
---
7. MyCME Psychiatry CME Course


In a partnership with BoardVitals, a company who has also made it into this roundup, MyCME has developed a bank of over 1200 psychiatry board review questions. For $734, you will get access to the content for a 6 month period.
This program equates to 40 hours of course credit that you will be able to access anywhere and anytime from your computer or cellular device.
Pros:

Developed in partnership with BoardVitals.
Over 1200 review questions.
Equates to 40 hours of course credit.

Cons:

Access limited to a 6-month period for $734.
Bottom Line: In partnership with BoardVitals, MyCME offers a substantial question bank and equates to 40 hours of course credit. The 6-month access period for $734 is a moderate investment for those who prefer a focused and time-efficient study plan.
---
8. Psych Thinkific Board Review Course


Psych Thinkific has one of the newest, most cutting-edge review courses for the ABPN psychiatry board exam. One of their highlights is that they have fun and interactive modules and activities contained within the course.
The course also contains over 250 multiple choice review questions, as well as interactive flashcards and cheat sheets. If you are a hands-on learner, this review course may be the one for you.
The course will be uploaded on the website soon, so remember to check back for updated information about pricing.
Pros:

Interactive modules and activities.
Over 250 multiple-choice review questions.

Cons:

Pricing information not available at the time of the article.
Bottom Line: Psych Thinkific provides an innovative and interactive learning experience with modules, activities, and a significant number of review questions. It's tailored for hands-on learners, though pricing details were not available at the time of the article.
---
Conclusion
There you have it! These seven options of study guides for the psychiatry board examination are all reviewed and come to you highly recommended.
When choosing which one will work best for your needs, remember to consider your learning style (would you prefer question banks, a psychiatry board review book, or a series of online lectures that resemble a college course?).
The other biggest factor is the cost. Think about your budget and about the value you are getting for what you pay. Courses that guarantee refunds if you don't pass the psychiatry board examination have this advantage.
Good luck on your boards! Don't forget to bookmark this article to refer back to when selecting a review course.