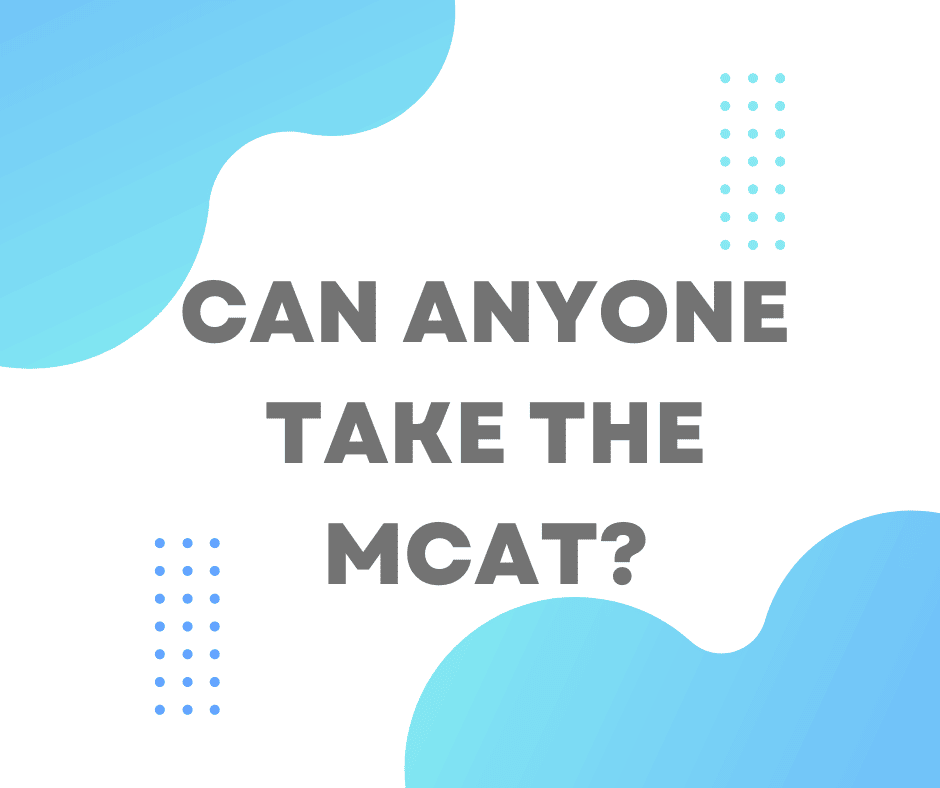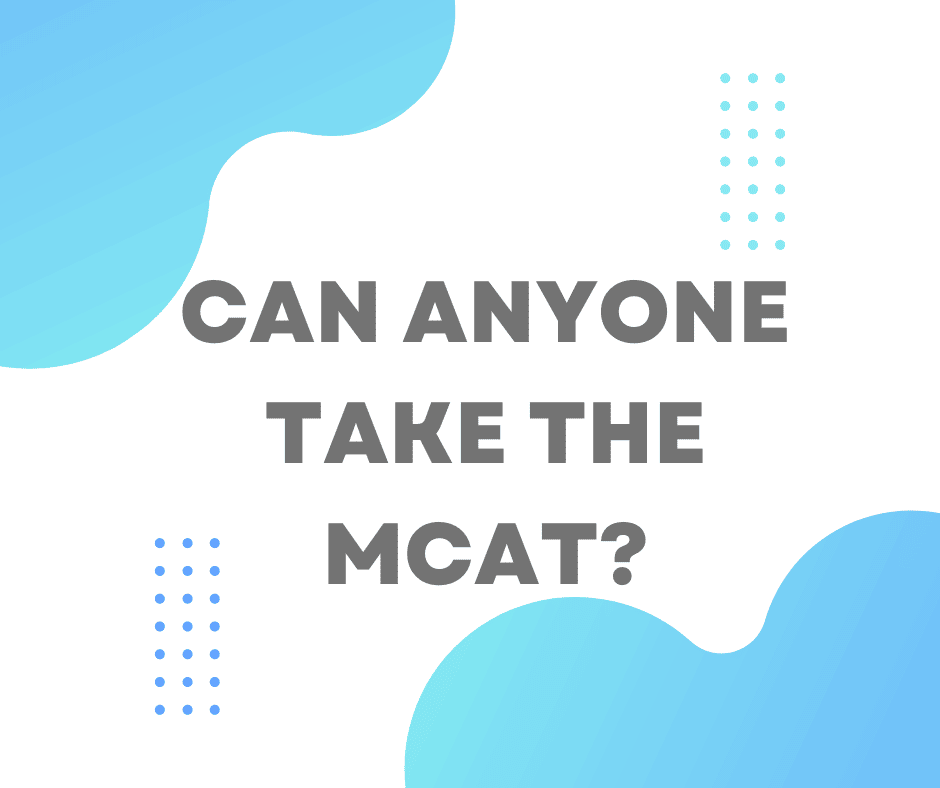 Yes, anyone can take the Medical College Admission Test (MCAT) as long as they meet the eligibility requirements set by the Association of American Medical Colleges (AAMC), which administers the exam. To be eligible to take the MCAT, you must intend on applying to a health professions school.
According to the AAMC, health professions schools include:
Doctor of Medicine (M.D. awarding programs)
Doctor of Osteopathic Medicine (D.O. awarding programs)
Any other health-related institution that will use MCAT exam results to meet a test score admissions requirement, including Podiatric (D.P.M. ), Veterinary Medicine (D.V.M.)
If you meet these requirements and are interested in taking the MCAT, you can register for the exam online through the AAMC's website. However, you must validate your intention to apply to a health professions school by agreeing to a statement to verify before you register.The registration process typically involves creating an account, selecting a test date and location, and paying the fee. The MCAT is offered multiple times each year at test centers around the world. See the current list of MCAT test dates here.
Studying for the MCAT is a difficult task on its own, so it shouldn't be as hard as it is currently to find a suitable …
Why take the MCAT?
The MCAT is designed to assess the knowledge, skills, and abilities that are considered essential for success in medical school and as a medical professional.
There are several reasons why students may choose to take the MCAT:
It is a requirement for admission to most medical schools: Medical schools use the MCAT as one of the factors in determining which applicants to admit. A strong performance on the MCAT can increase your chances of being accepted to your top choice schools.
It measures important skills and knowledge: The MCAT covers a wide range of subjects, including biology, chemistry, physics, psychology, and sociology. By taking the exam, you can demonstrate your mastery of these subjects and show that you have the knowledge and skills necessary to succeed in medical school.
It can help you evaluate your readiness for medical school: The MCAT is a challenging exam that requires a significant amount of preparation. By taking the MCAT, you can get a sense of your strengths and weaknesses and determine if you are ready for the rigors of medical school.
It can help you focus your studies: If you are considering a career in medicine, taking the MCAT can help you identify areas where you need to focus your studies in order to be well-prepared for medical school.
Overall, the MCAT is an important tool that can help you pursue your dreams of becoming a medical professional and make informed decisions about your education and career path.
Who Administers the MCAT?
The Medical College Admission Test (MCAT) is administered by the Association of American Medical Colleges (AAMC). The AAMC is a non-profit organization that represents all of the accredited medical schools in the United States and Canada, as well as many teaching hospitals and health systems. In addition to administering the MCAT, the AAMC also provides a variety of services and resources for medical students, residents, and other professionals in the field of medicine. Some of the AAMC's key responsibilities include setting standards for medical education, conducting research on medical education and health care, and promoting diversity and inclusion in the medical profession.