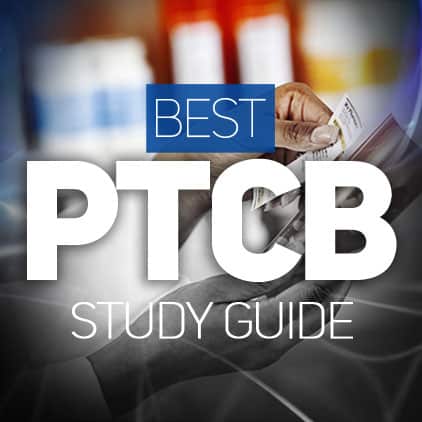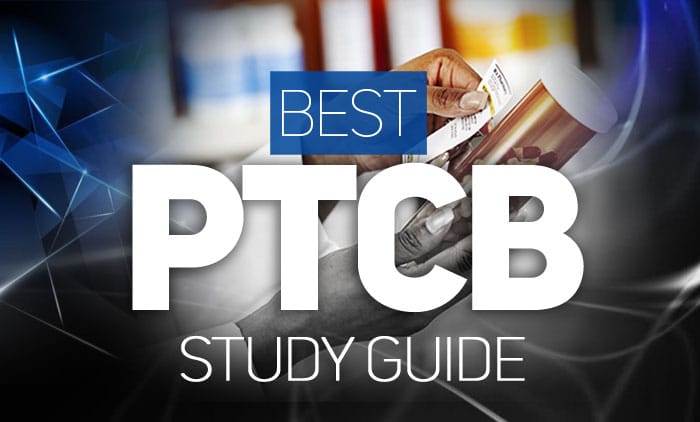 Becoming a certified pharmacy technician is a worthwhile step to take if you're pursuing a rewarding career in healthcare without devoting several years to your education— According to Nurse.org, one to two years of studying can prepare you for a position that pays between $30,000 and $40,000 a year. That being said, it's still important to devote the necessary time and energy to successfully pass the Pharmacy Technician Certification Board exam.
Here's the good news— you can save even more time and money by signing up for a PCTB study guide online.
The best options currently available include full-length practice exams that mimic the actual test, video lectures that cover pharmacy law and other important subjects, and flashcards to help you memorize terms. These resources can not only help you understand the necessary procedures as a pharmacy technician, but they're also great at improving your performance on the Pharmacy Technician Certification Exam.
Want to learn more? Then check out our list of the best PTCB study guides below:
Mometrix University PTCB Study Course (Rank #1)
30+ video lessons and 60 text lessons
350+ digital flashcards
1-week money back guarantee
Mometrix Features
If you want to save the time and effort searching for an online PTCB exam study guide, this is a safe bet. Mometrix University is a time-tested academic resource for healthcare workers in many different industries, and they implement a modern curriculum of study materials to ensure that students can easily and effectively use their courses to ace their certification exams.
500+ practice questions
Progress Tracking: Mometrix University includes a feature that makes it simple to track your progress while working through their PTCB test prep materials, whether you're on your phone or your computer.
Video Instruction: This pharmacy tech course includes several video lectures as part of the full curriculum. These videos have a high production value and incorporate engaging motion graphics and kinetic typography alongside narration from a knowledgeable instructor.
Free Trial: If you're still not sure whether you should sign up for this course, consider this— Mometrix University has a 1-week money back guarantee. This means you can sign up for a week and get your money back if you change your mind, which is basically a free trial!
Bottom Line: Mometrix University should be your top choice if you're interested in a simple but effective online pharmacy tech course. They have a complete library of essential study tools to help the vast majority of students effectively prepare for their exams and start their careers— so why not give them a shot?

TAKE ME TO MOMETRIX UNIVERSITY
No Discounts, Check Back Soon
---
PTCB Test Prep (Rank #2)
If you're interested in a course that includes a larger library of practice questions, PTCB Test Prep has an excellent catalog of online courses worth your consideration. Thousands of questions ensure that you thoroughly understand the necessary math-related knowledge to succeed, as well as a substantial library of pharmacology lessons to help you learn to identify specific drugs.
PTCB Test Prep Features
1,500 – 2,500 practice questions
4 full-length practice exams
400+ digital flashcards
Pharmacy math study guides
Progress tracking
Substantial Curriculum: There are ten modules that make up PTCB Test Prep's online pharmacy tech training course. Each module covers a specific aspect of the exam in significant detail, ensuring you get enough instruction without going overboard.
Progress Tracking: As you work through the practice exams and individual practice questions, PTCB Test Prep updates your personal course dashboard to track your progress. This is how you can determine when you're ready to ace the exam— and it also ensures you stay motivated until you reach that point!
Video Instruction: One of the most effective ways for students to learn online is through video lectures. Unfortunately, there's no video content included with this course, so you should look elsewhere if that's the way you prefer to study.
Bottom Line: For a high volume of practice questions and flashcards that cover a wide range of pharmacy tech topics, you can't go wrong with PTCB Test Prep!

---
Tech Scholar (Rank #3)
As its name implies, Pharmacy Tech Scholar has an instructor with an impressive academic background. Aaron Emmel is a Doctor of Pharmacy with over fifteen years of professional experience, and he guides you through the course alongside slideshow presentations. A typical study session incorporates these videos with practice questions, and you can squeeze in smaller study sessions throughout the week with the digital flashcards on your phone or tablet.
Pharmacy Tech Scholar Features
1,200+ practice questions
500+ digital flash cards
In-depth video lectures and slideshows
PharmD/MHA/BCPS instructor with 10+ years of professional experience
Expert Instructor: Aaron Emmel is the primary draw for this online prep course. Unlike other online classes that are made up of study text written by faceless authors, Emmel uses his experience to inform each lesson and provide a graduate level education to all enrolled students.
Timesaver: Pharmacy Tech Scholar promises that you can pass your exam and become a CPhT after only 120 hours of study with their online course. Whether you plan to spread this out over several months or a few weeks, this is a convenient pace to help you quickly meet the educational requirements to start working.
Access Period: When enrolling in Pharmacy Tech Scholar, you have a maximum access period of six months; after that, you need to pay a discounted rate for a 1-3 month extension. If you plan on spending more time than that preparing for your exam, PTCB Tech Scholar is a more affordable alternative.
Bottom Line: If you want to learn from a pharmacy tech expert, this is your best option for online education. You'll still get all the standard study materials included with other courses, but it comes in an efficient package that's been planned from top to bottom by one of the brightest minds in the industry.

TAKE ME TO PHARMACY TECH SCHOLAR
---
RxTechExam (Rank #4)
Over 80% of students who have enrolled in RxTechExam's online CPhT course passed their exams, which is above the average pass rate among all exam takers. The secret to this course's success at preparing these students is a combination of engaging video lectures with a substantial number of flashcards— although it doesn't include as many practice questions as other options.
RxTechExam Features
500+ practice questions
100+ digital flashcards
Video lessons and learning aids
5-month access period
Money-back guarantee
Supportive Team: After enrolling in either CPhT course offered by RxTechExam, you can directly communicate with the instructors that teach each video lesson. If you ever need clarification on a specific aspect of a slide in their presentation, this allows you to receive instant feedback as if you were in a physical classroom.
Vocabulary Focus: A significant part of this course's curriculum is devoted to building your terminology related to pharmacy tech. By learning the most common medications and their abbreviations through large flashcard decks, you can effectively communicate with customers once you start your career.
Confusing Options: Currently, RxTechExam offers two different courses you can use when preparing for the PTCB exam. One is their 100CPhT course, but they also retooled this material into an upgraded 123CPhT course. However, there's little differentiation between the two, so it's difficult to justify upgrading from the most affordable option.
Bottom Line: If you need to communicate with your instructors while working through online classes, this is one of the most convenient ways to accomplish this. However, PTCB and Pharmacy Tech Scholar are better for repetitive practice due to their larger question banks.

---
FocusRX (Rank #5)
This online course is a change of pace from the others on this list. Instead of providing a relaxed self-paced set of learning tools, you get an accelerated schedule with live classes taught by an instructor over seven weeks.
FocusRX Features
10+ hours of live instruction
Weekly Q&A sessions with instructors
7-week study schedule held twice a year
Continuing Education courses
No Time Wasted: Aspiring pharmacy technicians who want to finish their education quickly and start work ASAP can benefit from the pace set by this course. It's not so fast that you'll get left behind, but it's just fast enough that you won't have any downtime.
Extra Assistance: In addition to live lectures taught by an instructor, you can take advantage of weekly Q&A sessions to follow up with additional questions or ask for advice. This is kind of like when a college professor provides "office hours" for his or her students.
Accelerated Pace: If you have other time commitments that would prevent you from focusing all your attention and effort on this course over a month and a half, you won't get the best experience with FocusRX. Instead, something with a more relaxed pace like Mometrix would be a better option.
Bottom Line: If you have no time to waste and just want to get started as a pharmacy tech, check out this course today. Be sure to sign up soon, since these classes are only held at specific times each year!

---
UGO Prep (Rank #6)
Whether you only want to spend a few weeks or a few months preparing for the PTCB exam, UGO Prep offers a hassle-free online tool that can provide all the necessary features without costing a great deal of money. However, there's not much that differentiates it from the better options currently available.
UGO Prep Features
500+ practice questions
5 full-length practice exams
Progress tracking algorithm
Pass guarantee
Crash Course: According to UGO Prep, it only takes two weeks to fully prepare for the PTCB exam when using their course. This is evhan FocusRX, although you'll still have extra time to complete the coursework if you don't want to rush.
Confidence Booster: In addition to educating you on the necessary knowledge to work as a professional pharmacy technician, UGO Prep also designed their course based on observing students' test-taking performance. As a result, the entire online class was designed top to bottom to boost your confidence using rigorous data analysis.
Practice Exams: Unfortunately, this fast-paced course doesn't offer as many practice questions and simulated exams as many of the other options currently available to pharmacy students. If you prefer practicing with a large question bank, consider using PTCB Test Prep or Pharmacy Tech Scholar instead.
Bottom Line: The best kind of student that can benefit from this course is one who doesn't want to spend a lot of time preparing but can't make it to the live classes offered by FocusRX. If that applies to you, consider giving this course a try!

---
Become Test Prep (Honorable Mention)
Although not as good as one of the full PTCB study guides listed above, Become Test Prep has a lot of helpful supplementary materials that can be accessed free of charge. They also offer some affordable premium features, but nothing compared to the best courses ranked above.
Become Features
200+ practice questions
60+ digital flashcards
10+ pages of downloadable study text
Free study materials with affordable premium features
Free Study Resources: You can access several practice quizzes, flashcards, and text passages for free on this site. This makes Become a worthwhile addition to your study bank if you're already enrolled in a course like FocusRX that prioritizes other study resources.
Dirt Cheap: If you want to upgrade to premium materials, Become costs less than $20 for full access to their library. This also allows you to access materials offline, which makes it easier to study on the go.
Not Standalone: The reason why this course is only an honorable mention is that it doesn't offer nearly enough content to compare with full courses like Mometrix or Pharmacy Tech Scholar. You shouldn't rely on this by itself to prepare for the exam— it's far better as a supplement to another course.
Bottom Line: Become has enough study materials to be worth your time and attention, but remember to sign up for a full course as well if you want to be fully prepared. As I mentioned above, this is the best fit with a companion course like FocusRX.

---
Frequently Asked Questions
Before you decide to start preparing for a career as a pharmacy tech, consider these answers to commonly asked questions:
How much does a pharmacy tech make?
According to Glassdoor, pharmacy technicians typically earn a starting salary of $32,000 but can earn over $48,000 over the duration of their career.
How do I become a pharmacy technician?
There are minimal schooling requirements for pharmacy technicians, although having a high school diploma is required. Some positions will provide on the job training, but others prefer that you earn certifications or attend classes to demonstrate competence in the field.
How much does it cost to take the PTCB?
Although some employers will offer to pay the PTCB exam fees for applicants, you may have to pay between $19 and $29 for the exam. Discounted rates are occasionally available through the Pharmacy Tech Certification Board website.