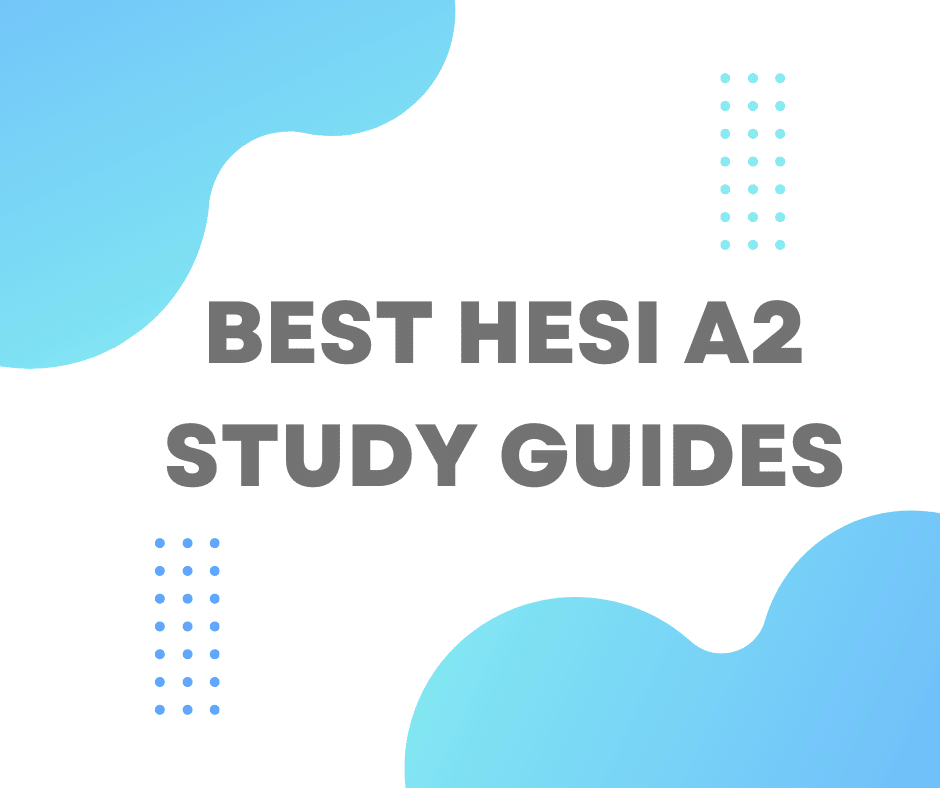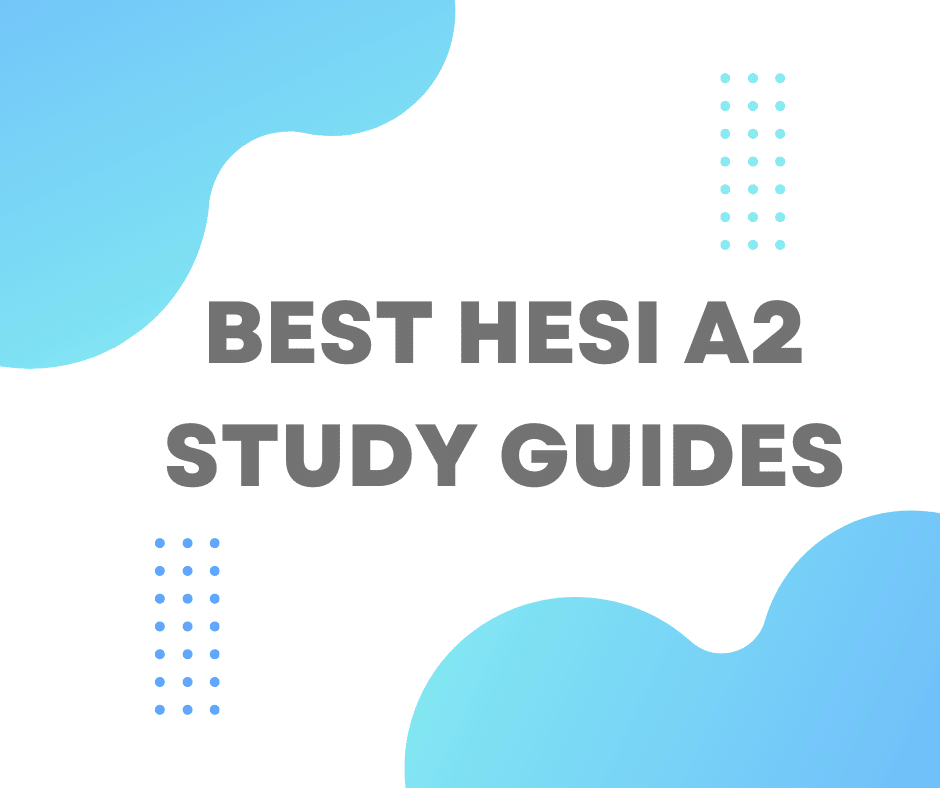 The HESI A2 exam is an admission assessment exam for nursing schools. The HESI admission assessment exam is long and intense, so you must do extensive test prep to pass the HESI exam.
Therefore, finding the best Hesi A2 prep course is key to having the best chance of passing the test.
5 Best HESI A2 Study Guides Compared for 2023
Without further ado, here are our reviews of the five best HESI A2 study guides and prep courses.
1. Mometrix HESI A2 Study Guide


Mometrix Hesi A2 Study Guide
Mometrix University's Hesi A2 prep course includes everything you need to pass on your first try. They provide top notch lessons, practice questions, videos, and flashcards all developed by nursing experts who have taken the same exam and passed.
They not only help you learn relevant information and retain it, but they also provide users with tips and tricks for choosing the right answer when you are unsure. 
Course Features:
2,650 Interactive HESI A2 practice questions
150 Video lessons
188 Step-by-step tutorial videos
Instant Access
325 Hesi flashcards
Tracking sheets to monitor progress
Thoroughly researched content
Organized images, graphs, and data for easy comprehension
Tips and tricks for understanding questions
Hundreds of multiple-choice practice questions
Unlimited and prompt customer service
Answer speed monitoring
Advice for 24 hours before the test
Common mistakes and how to avoid
Pros
Progress tracking capabilities
Low subscription prices
Comprehensive and detailed Hesi A2 practice questions
A modern interface and up-to-date information
Written by HESI A2 test experts
Bottom Line
Momentrix is the most comprehensive and focused Hesi prep class for this exam, and almost everyone who utilizes this resource to its full potential passes the HESI A2 exam.
No Discounts, Check Back Soon
---

Nursing.com Hesi A2 Study Guide
Nursing.com is a robust resource for nurses at every stage of their education and career. The courses and study guides are developed by real nurses who had to take these exams, so nursing.com does more than prepare you for the test. 
This Hesi review course also prepare you for your nursing career. With hundreds of study plans, cheat sheets, notes, and thousands of practice questions, the course is a wealth of information. 
Course Features:
Over 350 nursing cheat sheets
Over 150 nursing care plans
Over 300 mnemonic devices for retention
Printable Cornell method lesson notes
Access to 8 NURSING.com ebooks
Free Hesi A2 practice test trial period
Over 7,000 multiple-choice practice questions
Helpful test-taking strategies and tips
Personalized study plans
Comprehensive topic coverage
Pros
Taught by real nurses
Low subscription cost
High pass rate
Positive reviews
Helpful community of test-takers
Cons
Overwhelming amount of content at times
Bottom Line
If you can remain calm in the sea of information in this course, it's a brilliant study method. But you have to make peace with the fact you likely won't be able to review and answer every question they supply students with.
---
ExamEdge HESI Study Materials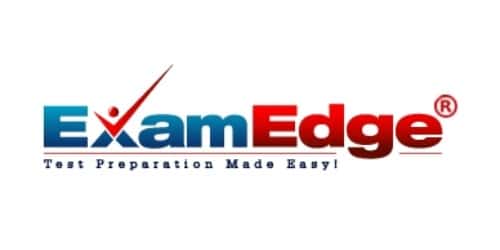 Exam Edge Hesi A2 Study Guide
Compared to Mometrix, ExamEdge is rather expensive, charging for each practice test. However, the practice tests hold your hand through each question and answer, helping you understand your weak and strong points so you can study more efficiently. 
While they don't have any study materials aside from practice tests, these tests can psychologically prepare you for the real thing.
Course Features:
1-40 practice tests
Closely mimics the actual exam
Helpful test-taking tips and tricks
Thousands of multiple-choice questions
Detailed explanations of each question and answer
Unique questions on every test
Updated annually
Three testing modes (timed, untimed, explained)
Pros
Money-back guarantee
Extensive practice tests
Bonus practice tests
Detailed explanations
Can retake tests to improve a score
Cons
Only practice tests, no guides
Not the best primary study resource
Bottom Line
While this Hesi A2 course has thousands of practice questions that can prepare you, they don't have the added study materials and test-taking tips other prep courses such as Nursing.com offers. 
This option is great, only if you just want to practice answering questions and improving your score.
---
PocketPrep HESI A2 Mobile Practice Tests


Pocket Prep Hesi A2 Study Guide
While most prep courses have mobile apps or mobile capabilities, none compare to the PocketPrep course, which is the ideal course for someone on the go, as PocketPrep aims to make studying and guides as accessible as possible. 
The questions are pulled from previous exams, so it's similar to taking the real test, but you can take short quizzes or design your own, allowing you to control your study habits more than other prep courses. 
PocketPrep focuses on helping people find the weak spots in their knowledge they need to work on and identify their strengths that need less attention.
Course Features:
1,475 practice questions
Breakdown of progress in different sections
Impeccable mobile design
Quick 10-question quizzes
Opportunity to revisit wrong answers
Weakest subject quizzes
Timed or untimed tests
Customizable tests and quizzes
Offers bites of information for easy digestion
Pros
Excellent mobile capabilities
Customizable study plans
Similar to the actual exam
Intuitive design platform
Cons
Lacks in-depth explanations
Reuses multiple-choice questions
Bottom Line
The PocketPrep course is the best option for students who are constantly on the go. This study course is the most mobile-friendly option if you want to study while commuting. 
However, the repetitive questions may not prepare you for the full range of information. But it's ideal for someone who just wants a feel for the test format and expectations.
---
BoostPrep HESI A2 Online Prep Courses
BoostPrep Hesi A2 Study Guide
BoostPrep doesn't focus on helping you gather study materials or learn the information. Instead, they strictly create practice tests nearly identically to the actual exam, so there won't be any surprises on test day. 
They use expert tutors to craft questions and design exams using the most up-to-date information. They only require a one-time payment for 6-month access.
Course Features:
In-depth study guides
Up-to-date questions
24 full-length practice exams
Exact format as the actual exam
Pros
Mimics the real exam
Guarantee you will pass
Easy one-time payment
6-month access
Cons
Lack of customization
Only practice tests
Bottom Line
If you've done your studying and want to dive into the real test, this is the best resource. If you want to practice, practice, practice answering questions and improving your score, BoostPrep helps you do exactly that.
General Exam Information
The HESI A2 exam is the Health Educations Systems, Inc. Admission Assessment. It's also called the Evolve Reach Admissions Assessment. It's a nursing school entrance exam.
The test can differ slightly depending on the nursing school but generally involves five test areas: reading comprehension, grammar, vocabulary, mathematics, and anatomy/psychology.
Some schools also administer a personality assessment that will not affect your score. It asks questions about what environments and methods are conducive to your learning.
Most students finish around four hours. It is a multiple-choice test with over 300 questions. You must take all HESI A2 exams in person.
The test is scored on a scale running from 750 to 900, so it is not a pass/fail test. However, every nursing school has different score requirements for acceptance.
Therefore, using one of the best Hesi A2 prep courses is important while you study for the example.
Conclusion
Not everyone has the same study style, so not every prep course is suited to each student.
However, this list offers options conducive to all study strategies, whether you want to test yourself or be guided through questions and answers.
With one of these stellar HESI A2 prep courses, you're guaranteed to pass!
FAQ's
Below are common questions concerning the best Hesi A2 prep courses and the Hesi A2 exam.
How can I pass the exam HESI A2?
The best way to pass the HESI A2 exam on your first try is to study and prepare as thoroughly as possible. Take practice tests, time yourself, use flashcards, and read over past HESI A2 questions.
How much does exam HESI A2 cost?
It usually costs about $50, but it can range from $30 to $110.
How many people pass exam HESI A2?
It's estimated to be about a 50/50 split. However, students tend to pass more frequently on their second attempt.